The modern-day world requires all the modern-day appliances to survive, and thankfully, we have loads of them. Appliances like refrigerators have undoubtedly made life easier for us all and as humans begin to lean towards the "comfort" side of life, there is no better time to have these appliances to fulfill our basic needs. These appliances play a huge role in our lives because they perform some of the basic chores in the house. Imagine a world without washers and dryers, blenders, microwave ovens, and many more. It's quite hard to imagine how the basic chores in the house would be done without these appliances. Fortunately, we have them and we can't be happier that we live in this modern era where technology has made things very easy. Speaking of technology, its contribution to the modern-day way of life cannot be overemphasized. From struggling to get a grip of what technology really is to controlling some of the appliances in the home from our smartphones because they are tagged "smart" and have the world's most innovative tech features. The evolution has been immense and we've fit in just seamlessly.
Stainless steel fridge is one of the many appliances we've had the privilege to enjoy. The shining, beautiful nature of the stainless steel material makes it a popular choice amongst other steel types. Today, we can find that almost every appliance comes with a stainless steel finish and there are just so many reasons why it's like that. Sadly, despite having the name "stainless", stainless steel appliances are not immune from stains, or even rust and corrosion in worst cases. The presence of an element called chromium oxide helps protect the stainless steel finish from rust, discoloration, and corrosion and once the element starts to wear off due to different reasons, your stainless steel fridge becomes exposed to rust which can damage its look and make it something you don't like anymore.
Before we delve into the different methods to remove rust from your stainless steel fridge, let's take a quick look at some of the benefits and drawbacks of a stainless steel fridge and why it's considered the best of all the other materials.
Benefits of a stainless steel fridge
Having rust on a stainless steel refrigerator is not enough reason not to opt for it whenever you have the chance to. A stainless steel refrigerator is still the best from all indications as long as the finish is concerned. There's no surprise that it is the most popular finish type on the appliances market right now and demands keep skyrocketing. The big question, however, remains "Why are they so popular?" Below are some of the benefits of owning a stainless steel refrigerator;
It is easy to clean
Let's face it; nobody likes to clean, except they see it as a hobby which we don't think anybody ever does. Cleaning any appliances can be daunting but still, cleaning remains a big part of maintenance and it has to be done frequently to keep the appliance in good condition. One of the many benefits you'll get to enjoy with a stainless steel refrigerator is that you won't have to spend more time than necessary cleaning it. The most common stain with a stainless steel refrigerator would be a fingerprint stain and it is by far the easiest to clean. It is also very easy to remove rust and rust spots from your stainless steel refrigerator door. Even when you're removing rust from the refrigerator door which is a rare occurrence, the process is still very much simple, and some of the methods are what we'll be discussing later in this article.
It is durable
One of the things people often look out for when purchasing kitchen appliances is durability. People who spend more time in the kitchen will interact more with these appliances and just how far can they get? Good appliances have to be able to stand the test of time and usage, and that's what you get when you invest in a stainless steel refrigerator. The stainless steel material is so strong and that's why many appliance manufacturers look to implement it in their products. There's no doubt your stainless steel fridge can withstand many years of usage without wearing out, thanks to the fact that it is an alloy.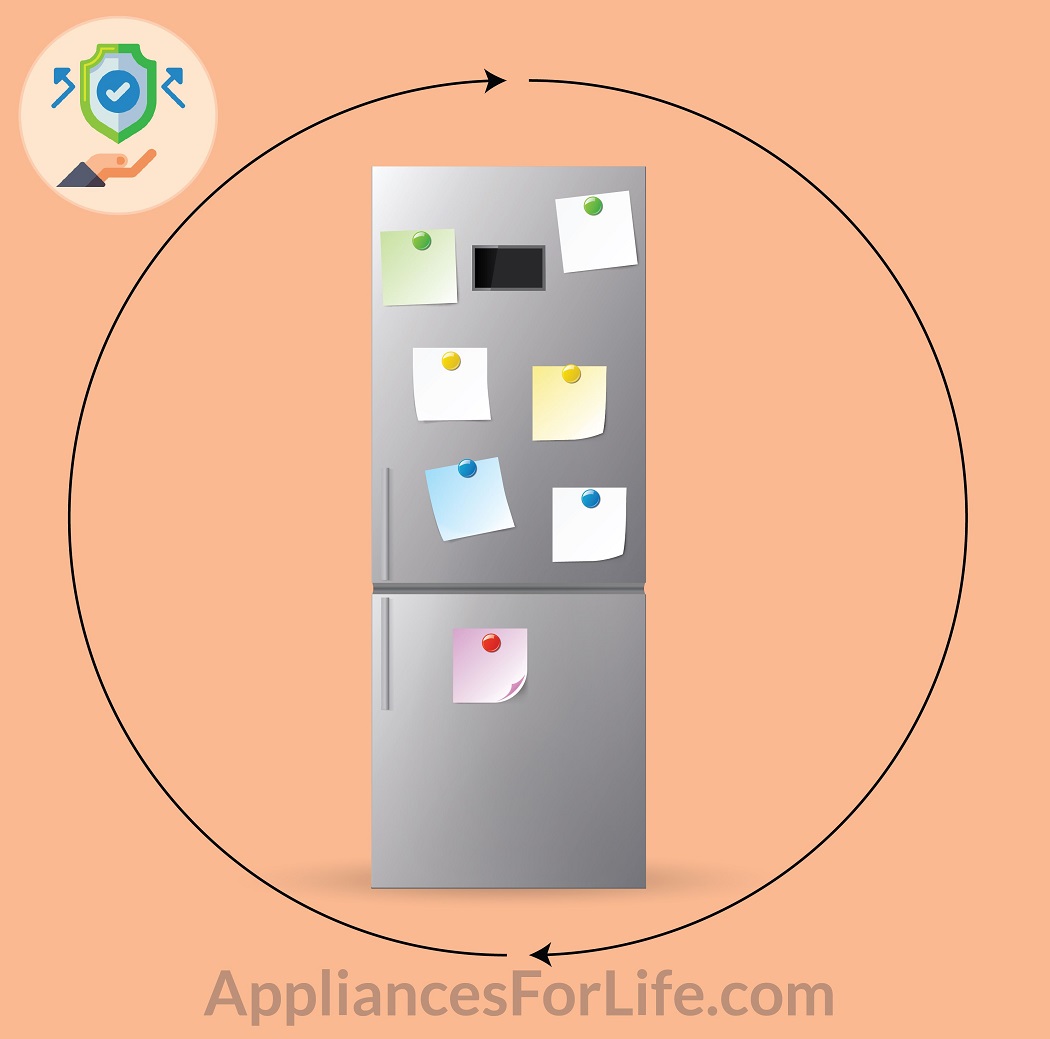 It adds beauty to your space
Stainless steel appliances are naturally beautiful and when you add them to an already beautiful space, you'll have a more beautiful space! The sleekness of a stainless steel refrigerator makes it an amazing choice for your kitchen space and if you're not new to stainless steel appliances, you will understand exactly what we are trying to point out. If you're a homeowner, it'll be one of the best decisions you'll ever make because it'll make your home more valuable.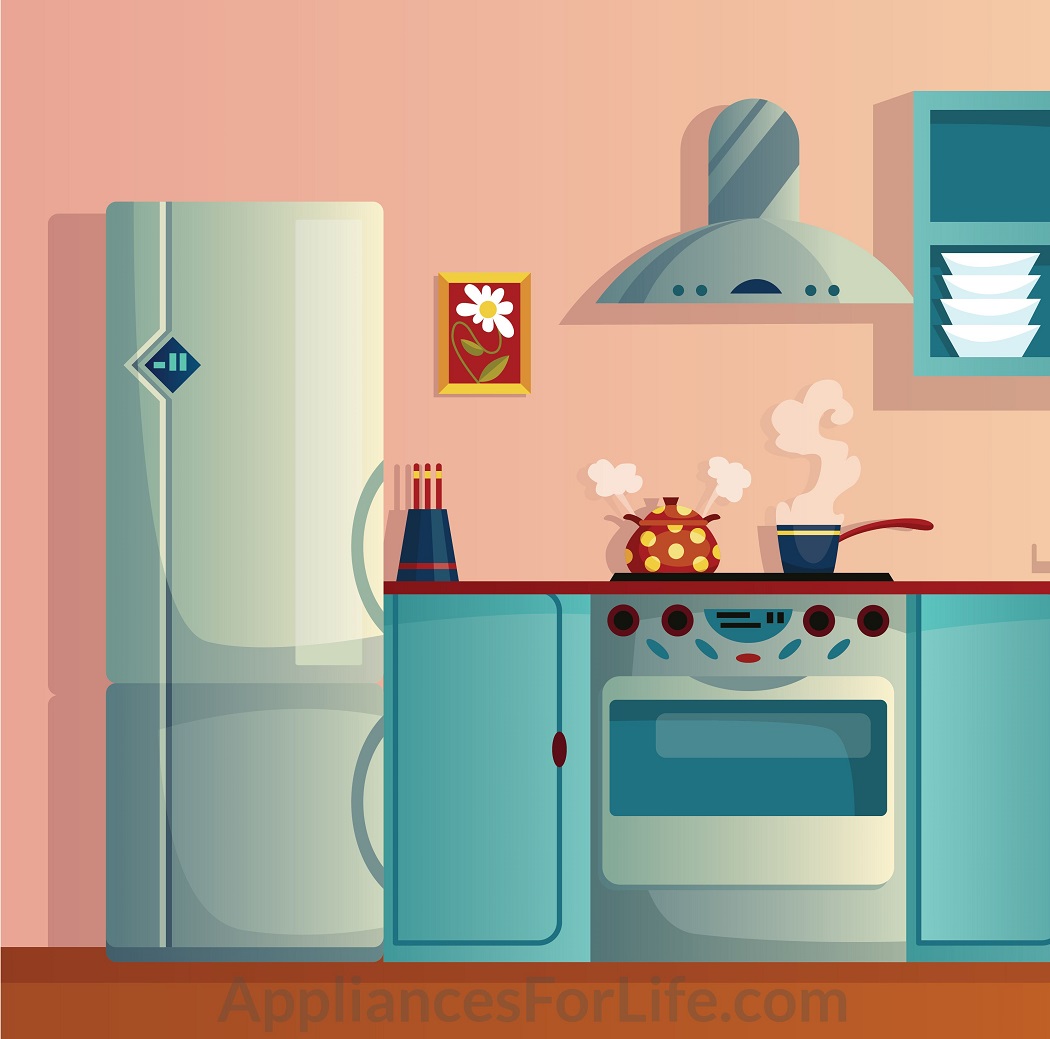 It is hygienic
The stainless steel material is non-porous and that means it is the best finish to opt for when you're constantly thinking of eradicating germs in your kitchen space. You'll even find it more helpful if you have children and pets at home. It is way ahead of other surfaces due to its ability to resist the types of bacteria and germs that are commonly found in the kitchen. You can always use commercial cleaners to disinfect whenever you feel germs might have been on the surface of your refrigerator, especially the door.
It complements other appliances
If you're a stainless steel geek, opting for more stainless steel in a refrigerator will only make the beauty in other appliances come out better. We're not talking about only appliances now. No matter what the decor of your space is, a stainless steel refrigerator will match it perfectly, further bringing out the beauty in your kitchen. We mentioned earlier that having a set of stainless appliances, including a refrigerator, will help prospective buyers conclude sooner if you eventually put your home up for sale.
Drawbacks of a stainless steel fridge
Everything in life has two sides; the good and bad sides. The same concept applies to all stainless steel appliances, including a stainless steel refrigerator. Despite the high market demands, there are things people still complain about a stainless steel refrigerator, and below are some of them;
It is initially expensive
People generally love affordable quality and when it poses a threat to their tight budget, they tend to label the product "expensive", which is only true when you consider the initial cost. However, when you put the running cost into consideration, you'll realize it's the best purchase decision ever! We won't be insensitive to the initial price, though, which might put off those who are on a tight budget.
Shows smudges and fingerprints
For those who have young children at home, this might be a big issue because a refrigerator is something anybody in the house has direct access to. You'll find fingerprints and smudges on your stainless steel refrigerator too often and this might be a big issue if you're not a fan of cleaning. These smudges can also alter the beauty everybody is familiar with in stainless steel appliances and you might see that as a big letdown.
Types of refrigerators
When you're purchasing a refrigerator, you're buying for the long term and it is always ideal to get the purchase right. Usually, when purchasing a refrigerator, you don't see yourself buying another one for the next 5-6 years, at the very least. Knowing this, getting the purchase right should be a priority and one of the best ways to do that is to get familiar with the different refrigerator types available on the market so you can decide which one ticks all the boxes for you. Below are the most common types of refrigerators;
Read our full guide on how to remove stains from a stainless steel refrigerator here.
Side-by-side refrigerator
A side-by-side refrigerator is a slim-style refrigerator that features two compartments; a refrigerator and freezer, both of which are side-by-side in a vertical form. It is the best option for people who have small kitchen spaces as this refrigerator type can seamlessly fit in even if the kitchen space is not huge. Side-by-side refrigerators often come with an external water dispenser and ice machine due to it being limited in size. Also, if you store a lot of food, this might not be an ideal option for you.
Get the best side-by-side offers as part of kitchen appliance bundle sales. Click here to learn more.
French door refrigerator
This is perhaps the most popular refrigerator type on the appliances market right now because the numbers are just so insane! It is the ideal option for those who are looking to make their space look modern. To sum it up, there's no modern kitchen without a French door refrigerator. It usually features three compartments, with the bottom freezer models having a spot at the bottom where you can store lots of food items to keep them fresh.
Counter-depth refrigerator
This is also an ideal option for those who have limited space in their homes. Its size makes it a great fit for any kitchen layout and it is the one you should look to if you're looking to make the most of your space.
Top freezer refrigerator
The top freezer refrigerator has been rated as perhaps the most classic refrigerator style in the game and the amazing thing is that it has been a popular option for decades now. A top freezer refrigerator is generally priced fairly, making it one of the most affordable refrigerator types you can get on the market.
How to get rust off a stainless steel fridge
Stainless steel refrigerator rust removal is a big deal because the process will leave you with a sparkling refrigerator again but a lot of people are not even encouraged to make the move because they believe the process is daunting. Stainless steel refrigerators don't always come cheap and as a result of that, they shouldn't be given up on without even making an effort. Some of the methods we'll be discussing are basic, and they include popular cleaners every household should possess. Rust is a big deal, especially a costly appliance like a stainless steel refrigerator. As a matter of fact, if care is not taken, the chromium oxide that is responsible for the protection against corrosion, discoloration, and many more might be affected so badly that self-healing will take time. So, it is very important to pay attention to details here and the sooner you realize the rust, the better for you.
Oxalic acid
This is one of the strongest cleaning solutions you can get your hands on and they often come as commercial cleaners, making it one of the best ways to remove rust from the refrigerator. Sometimes, although not too often, other natural cleaners like baking soda and white vinegar might not give you the results you expect and when that happens, you need to opt for a stronger solution, but the chances of the aforementioned natural cleaners not working are very slim. Commercial cleaners that contain oxalic acid have proved to be very effective over the years and it is now one of the best ways to get rid of rust spots on the refrigerator door or any other parts of the fridge. For this method, you'll need an oxalic acid-based cleaner, a soft towel, and a soft sponge.
DIRECTION
STEP 1: The application of each oxalic acid-based cleaner is always indicated on the product package but usually, you're only required to add the right amount of the cleaner to the affected part of the stainless steel refrigerator. Always ensure that you don't mistake oxalic acid-based cleaners for other cleaners that contain chlorides because the stainless steel chromium layer will further be damaged.
STEP 2: Wait for about 5 minutes after the cleaner must have set in correctly then begin to use your soft damp sponge to gently rub the cleaner in the direction of the stainless steel grain. You can add a little oil to make your stainless steel refrigerator sparkle again.
STEP 3: The final and the most important step is to make sure you rinse thoroughly without leaving any residue on the surface of the affected area.
Baking Soda
We all know how effective baking soda is as a cleaner. It has become an essential natural cleaner over the years and its versatile nature makes it a great thing to have in the house, even if not for cleaning purposes. When cleaning, you can also combine baking soda with other elements like vinegar, lemon juice, or something as regular as water and dishwasher soap which can easily be found around the house. If you're combining baking soda with water, it is one of the best ways to remove rust from refrigerator racks and the exterior. The other things you'll need include a soft brush, paper towels, and microfiber cloths.
DIRECTION
STEP 1: If you're dealing with little rust spots on your stainless steel refrigerator, the recommended amount of baking soda you need is 1 tablespoon combined with 2 cups of water to make a paste. But if you're dealing with large rust spots, you'll have to sprinkle a layer of baking over the affected area until the whole area is covered with baking soda
STEP 2: For smaller rust spots, just rub the paste on the affected area in the direction of the grain on your stainless steel refrigerator using one of the microfiber cloths. For larger rust spots, allow the sprinkles of the baking soda to sit on the affected area for about an hour before you start scrubbing with a soft brush (an old toothbrush will do).
STEP 3: Rinse thoroughly until you're sure there are no residues on the clean spots and clean with a soft paper towel afterward.
Frequently Asked Questions
1. Why does my stainless steel refrigerator have rust spots?
There are so many reasons why your stainless steel refrigerator can start showing rust spots but to put all these reasons in one place, the simple explanation would be that the chromium oxide frame has been damaged. The chromium layer protects stainless steel appliances from rust, corrosion, discoloration, and many more but once the layer begins to experience difficulties, it'll be hard for it to still duly carry out its responsibilities.
2. How do I get rust off my fridge?
The two methods we've discussed in this article are very effective and will help you get rust off your stainless steel refrigerator as well as fix the chromium oxide frame which will shield the stainless steel against further rust attacks.
3. Does vinegar remove rust from stainless steel?
Although some people have claimed that vinegar doesn't ever work for them, we still strongly believe that vinegar, especially white vinegar, is an effective cleaner that can help you return your stainless steel refrigerator and other appliances to their original states.
Wrapping up
Rust can have a lasting effect on your stainless steel refrigerator and other appliances if you don't take immediate action to correct them as soon as possible. Nobody purchases a stainless steel appliance like the refrigerator and pictures themselves making another purchase in the next year or two. People purchase many home appliances for long-term purposes and it deeply hurts if what damages them is what could have been corrected when you had the chance to. To avoid regrets, we hope you will find this piece helpful enough to help you get rid of the rust spots on your stainless steel refrigerator.
ESTIMATED TIME DESIGNING AND UPLOADING THIS ARTICLE
ESTIMATED TIME RESEARCHING AND WRITING THIS ARTICLE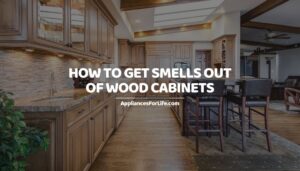 How to Get Smells Out of Wood Cabinets?
If you have wood cabinets in your home, then there's a need for proper maintenance, one of which is regular cleaning. However, sometimes, that might not be enough to prevent odd smells from creeping in. In this article, we'll be looking at the different ways
Read More »