In this article, we'll be looking at a step-by-step guide on how you can clean your wall air conditioner without having to remove it from the wall. You'll also get to read about the different benefits of cleaning your air conditioning unit regularly
With everybody moving across the line to experience comfort and luxury, air conditioners are some of the things people invest heavily in now to keep their homes cool during summer. These units undoubtedly cost a lot and they need proper maintenance to keep them functioning 100%. When it comes to window air conditioners; these are big units that need to be properly placed in a window frame that's meant for that purpose. And since maintenance is an integral part of every home appliance, keeping your wall air conditioner in the best condition possible will go a long way in ensuring that it lasts long.
Usually, keeping your air conditioning unit clean is not just for the sake of keeping it in the best condition possible. It is not healthy to breathe in contaminated air which is what can happen if your air conditioner is not properly maintained.  If your air conditioner's air quality is poor, it might result in health issues that might turn severe if not properly looked into. Also, a malfunctioning air conditioner will have a huge effect on your electricity bill and that means you'll have to be spending more money than you're supposed to, all because of insufficient maintenance.
How do you keep your wall air conditioner clean without having to remove it from the wall? There are several ways to do that but before we get right into that, let's talk about the benefits of keeping your wall air conditioner clean.
BENEFITS OF HAVING A CLEAN WINDOW AIR CONDITIONER
Cleaning is basic; one of the fundamental things that make us call our homes 'home'. Every appliance in your home will wear out with time. Time will catch up with them but before time does, not maintaining them properly might even cause them to be destroyed right before their time.
Wall air conditioners – for all it's worth – are great for every home but when not maintained properly, can also become a source for unwanted bills. Here are the benefits of having a clear window air conditioner in your space;
YOUR UNIT WILL LAST LONGER
If you clean your air conditioning unit regularly, you'll realize that it'll last longer than when it's not being cleaned properly. The good thing about this cleaning is that it doesn't have to be tedious. If your unit is cleaned regularly, that means there's no chance dust or dirt will get stuck in the engine, and once that is taken away from it, it leaves you with a unit that will function properly, and without stress.
If you leave your unit dirty, you risk the chance of getting the engine damaged, and this might cause it to overheat; leaving your unit with an unstable engine. Considering the money spent on acquiring it in the first place, it would be wasteful to have it get damaged when you can do some basic cleaning to save the situation.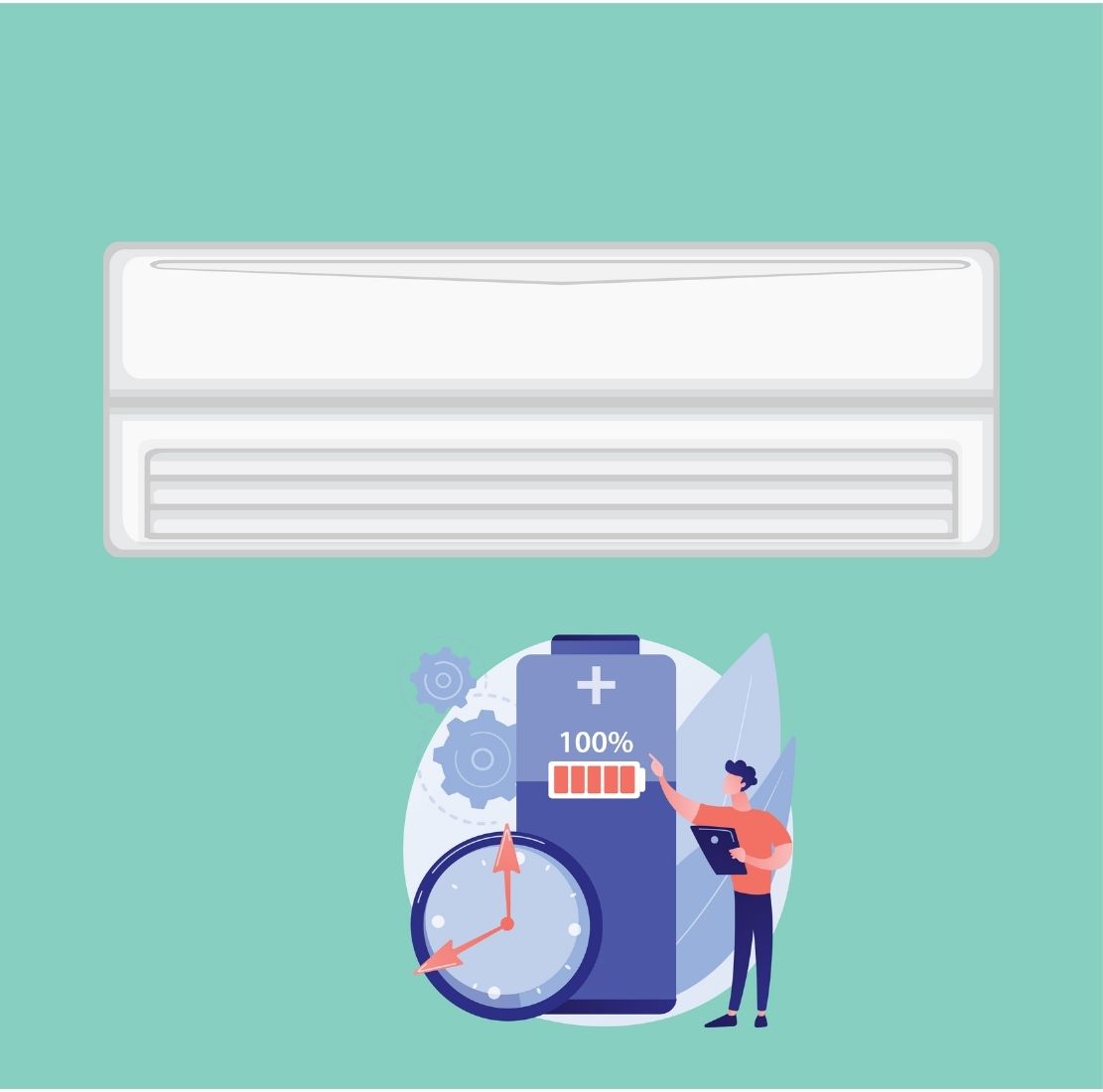 IT SAVES YOU MONEY
Naturally, an air conditioner is one of the appliances that consume electricity the most, and that's enough bills on your neck already. But when you do not clean your unit regularly, it results in the engine malfunctioning due to dirt and dust building up in it. In return, you have an air conditioner that's not in its best working condition and sometimes might result in more electricity consumption. This way, the electricity bills keep piling up and that's more money to chunk out on your end. However, this can be avoided if you pay proper attention to your unit by cleaning it regularly and making sure the engine is free of dirt and all other things that could cause it to start functioning oddly.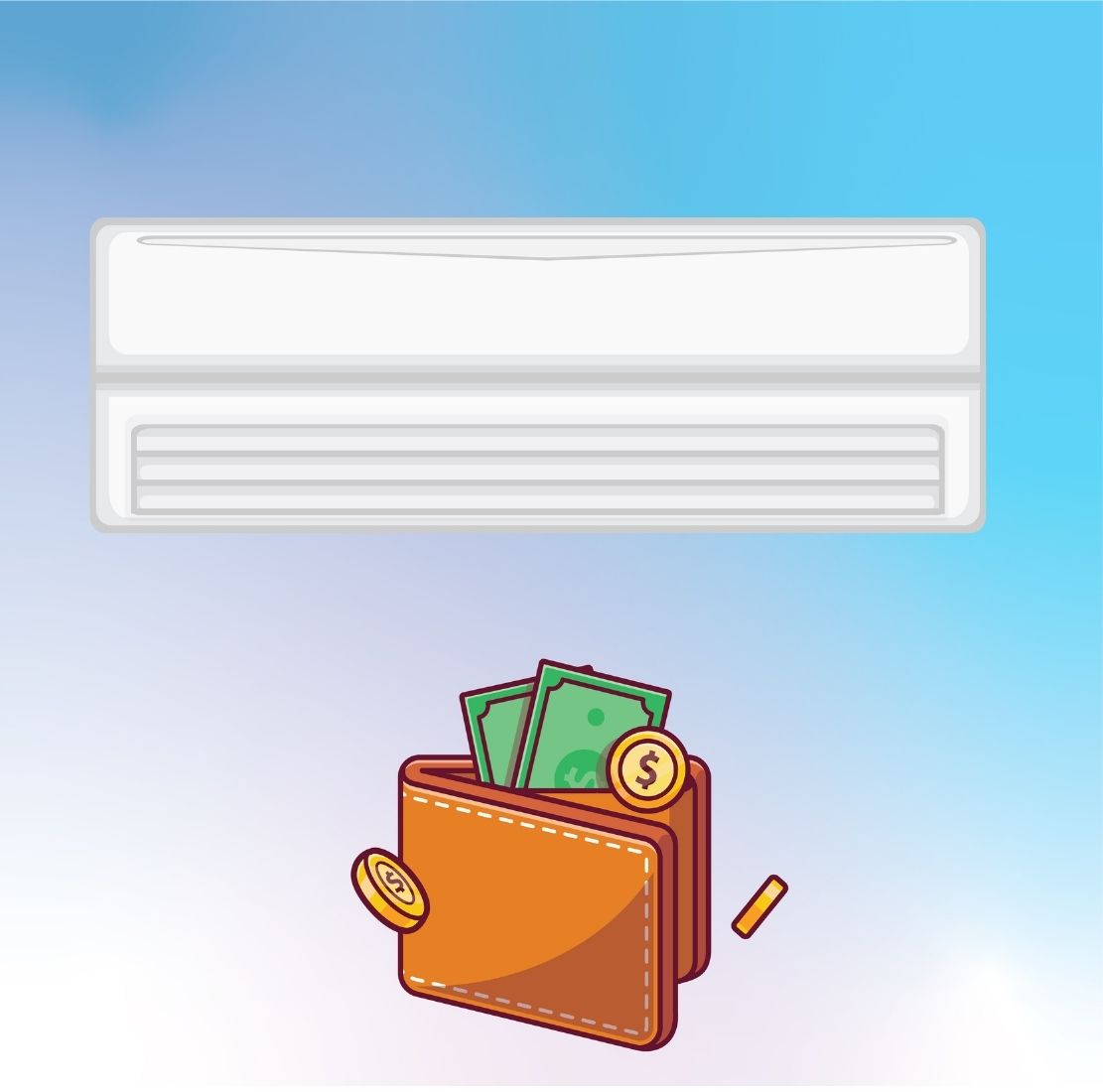 ENOUGH FRESH AIR TO BREATHE AROUND THE HOUSE
Good health is essential, and everything that needs to be done to ensure good health should never be taken for granted. If you ask me why air conditioners are so crucial that people don't mind buying them even if some of them cost a fortune; I'll tell you that it's more than just making your home cool. A clean and efficient air conditioner will release fresher air into your home compared to the one that's filled with dirt. When your unit is not cleaned regularly, this will affect the air quality which will, in turn, give room for bacteria and germs to grow in the air. Breathing in poor quality air will affect your overall health, and if care is not taken, might become very severe. For this reason, ensure that you clean your air conditioner regularly so it can produce healthy air for you and your family to breathe in.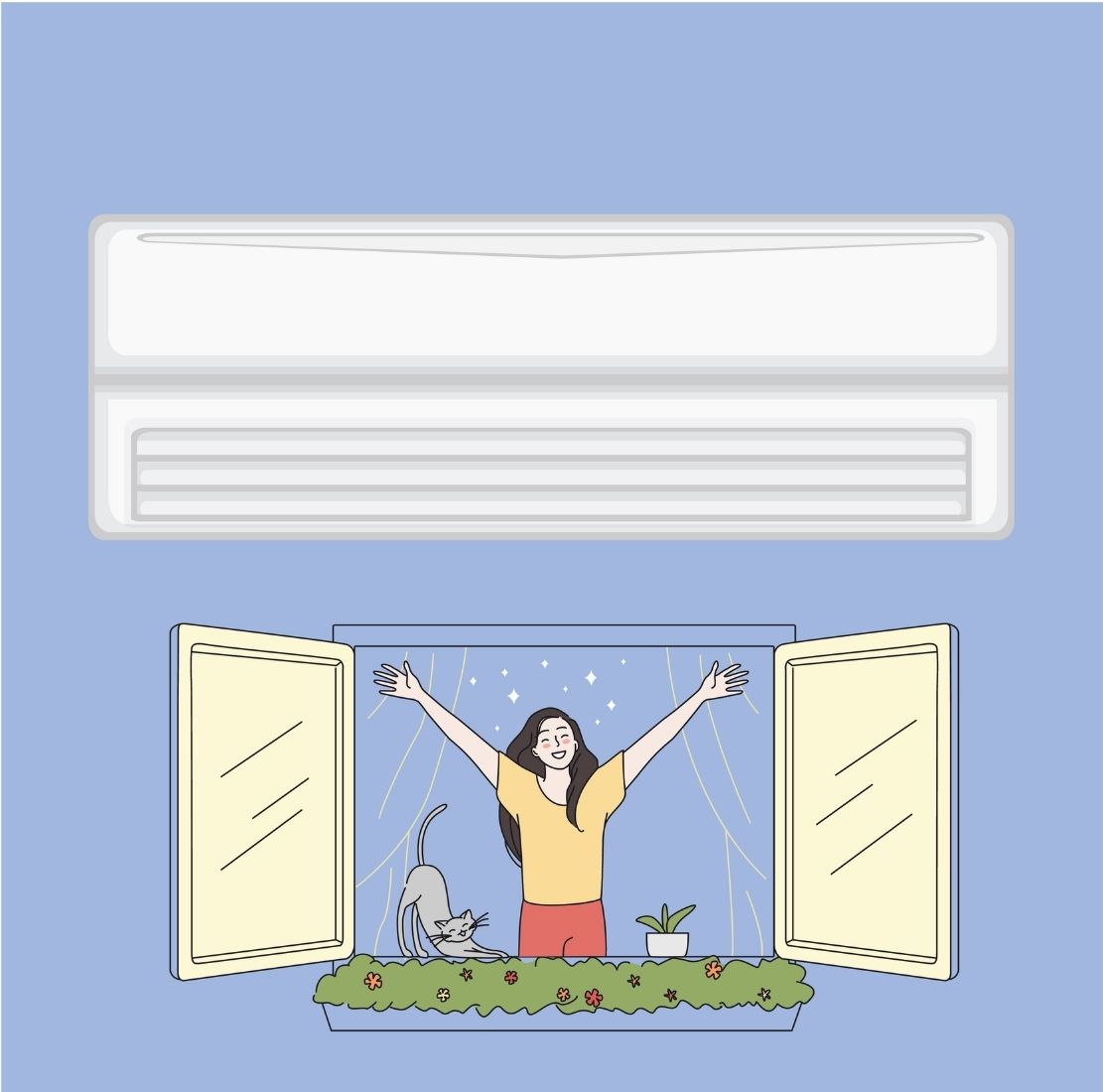 YOUR UNIT WILL FUNCTION MORE EFFICIENTLY
One of the reasons why air conditioners need regular cleaning is to have them work with high efficiency every time. Take for example the air filter. If you do not regularly get it cleaned, dirt will get your air filter all clogged up and that will affect the airflow. As a result of that, your room won't be as cool as it should be because there has been a restriction on airflow from the air filter.
Since air conditioners are not things you are looking to change now and then, you might as well take proper care of them so they last for a considerable number of years. You have a lot of reasons to properly look after them, and if the cost of replacing them regularly doesn't get to you, then think of the quality of air dirty air conditioning units can produce and how that can affect not just your health, but for everybody in the house.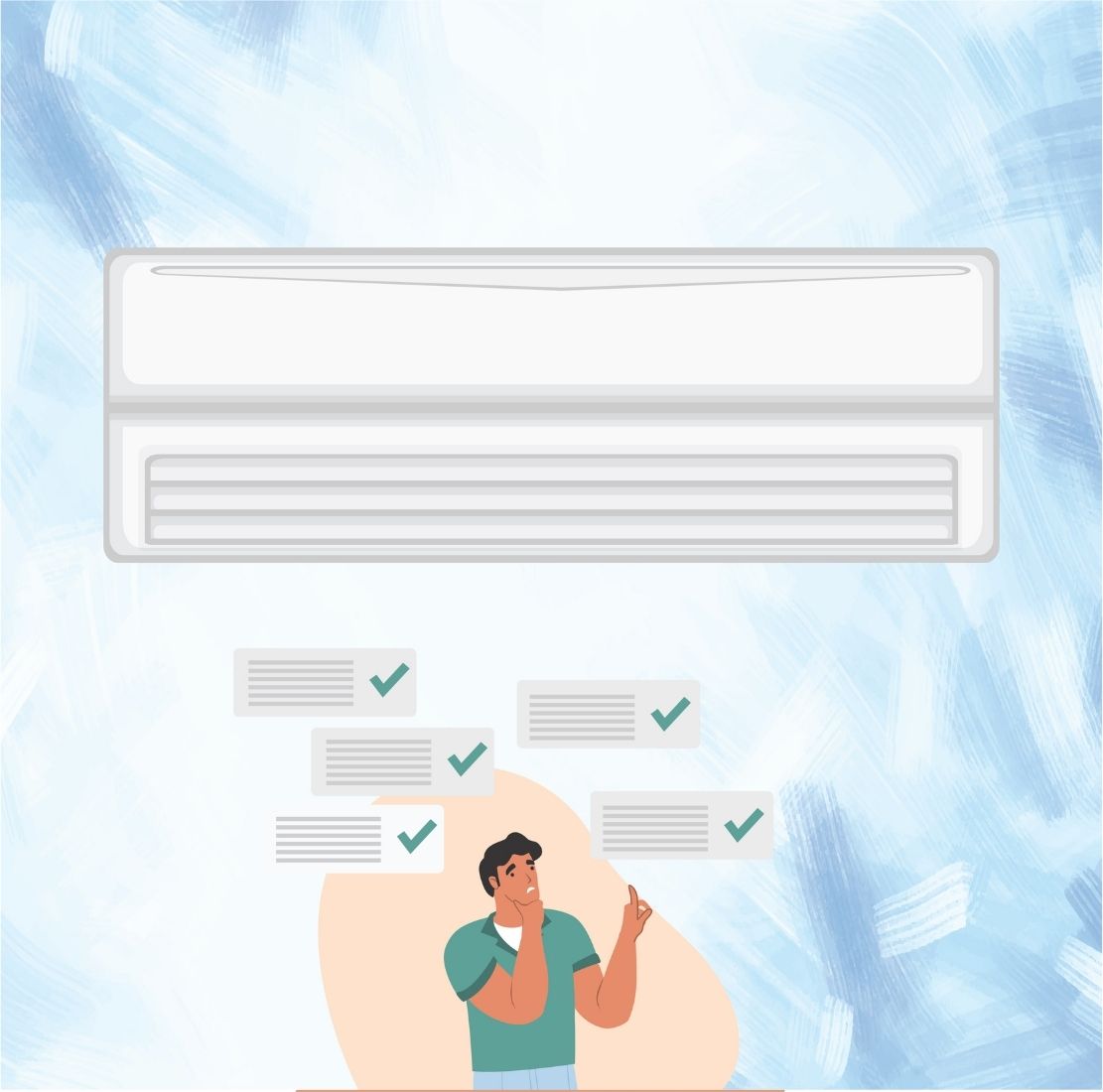 According to Statista, there are now about 1.9 air conditioning units in the world and the figure is likely to drastically increase to 5.5 billion by 2050 as predicted by the International Energy Agency (IEA). This chart shows the global electricity demand growth from 2018 to 2050 by energy use category. Source: Statista.
CLEANING YOUR AIR CONDITIONER WITHOUT REMOVING IT
Most people believe they need experts to clean their air conditioning units but that's not true. Cleaning is part of the maintenance process that can be done personally and without external help. How often you should clean your unit, however, is down to personal choices. While some people like to clean their units as often as daily, some prefer to do it monthly. This might be due to other things they need to make out time for in their lives. Before we look into the scheduling and how you can clean your wall air conditioner without removing it, let's look at the tools you need to have to get this done;
Dry towel
A bucket
Detergent
Spray bottle
Water
Hydrogen peroxide
Vacuum cleaner (this might be needed in case of a lot of dirt)
Having known the right tools to keep for this cleaning process, let's discuss the cleaning process itself on a daily and monthly basis.
DAILY
If you choose to clean your unit daily then the process is pretty much simple. Here are the several ways you can do that;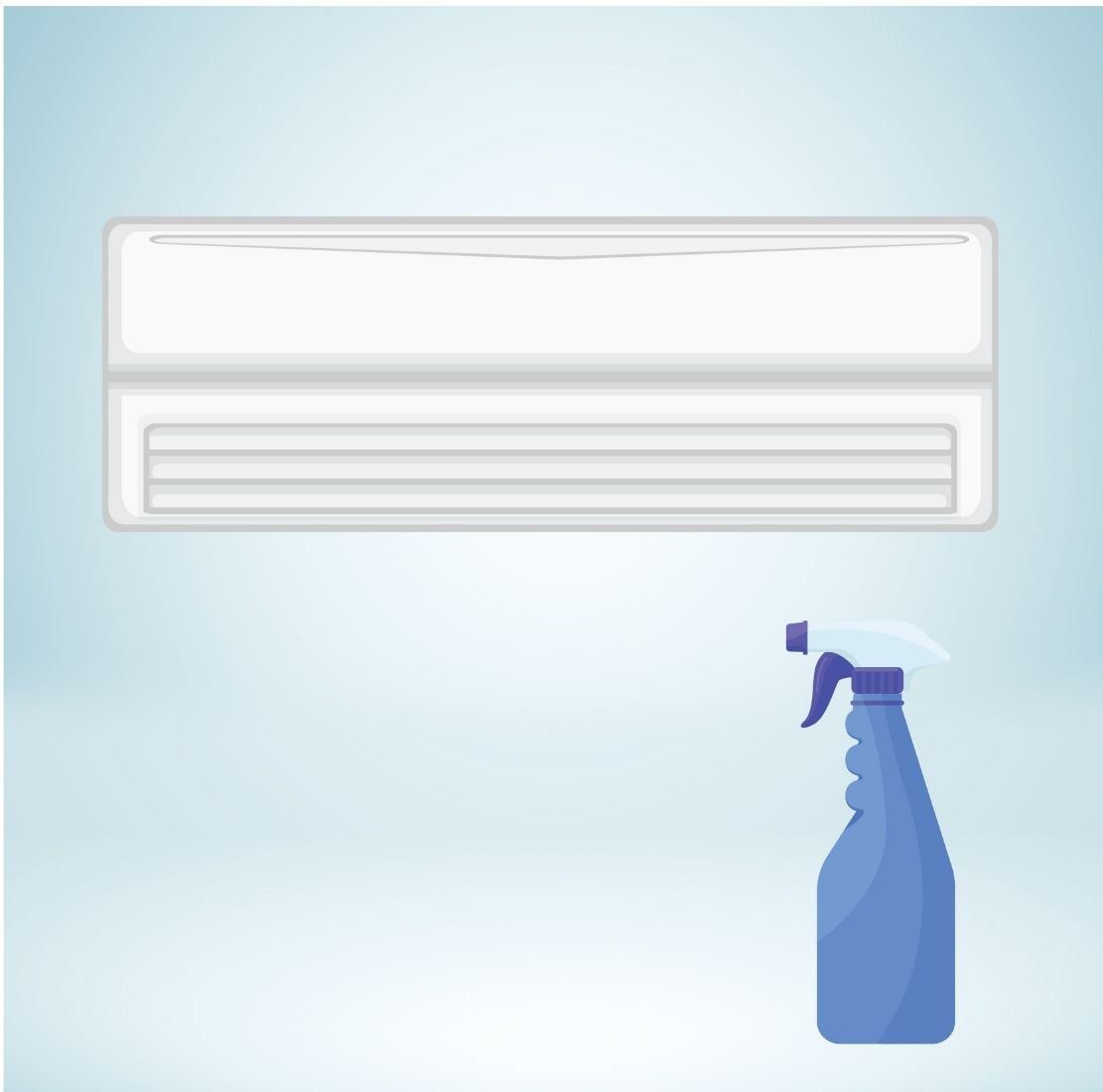 1. SPRAY WITH HYDROGEN PEROXIDE
If you're cleaning daily, then the first thing you need to do is to fill your spraying bottle with enough hydrogen peroxide to sufficiently clean the unit. Before you do this, make sure the unit is turned off and also protect yourself from harmful chemicals by wearing gloves and a mask. Spray the whole outflow and intake area of the unit with hydrogen peroxide which is a great element to clean.
Once you're done spraying with hydrogen peroxide, you'll need to leave the unit to dry properly before turning it back on for operation again. That is why it is advisable to try this method at night or whenever you won't need the AC for a long period during the day so it can get dried properly. Safety should also be a priority!
2. DEEP CLEAN THE UNIT
Sometimes when the unit is too dirty, then spraying only the intake and the outflow areas won't be enough. In this case, the best thing to do is to deep clean the unit. How do you do this? To deep clean, you need to take out the air filters and spray them duly. Also, ensure that the filters are properly dried before putting them back into the air conditioner.
Alternatively, you can just wipe the filters with a dampened towel. Once you've done this, wait till it dries before slotting it back into the air conditioner. Leaving the filter to dry before putting it back into the air conditioner is very important. You don't want to cause more damage when cleaning so you need to be very careful.
MONTHLY
Cleaning your unit monthly is not a bad idea, especially if you're a very busy person and have to share your time among several other things. However, you should be prepared to spend more time as you'll be having a lot to clean compared to when you're opting for the daily cleaning schedule. At the time of the cleaning, you'll realize a lot of dust must have been stuck in the air filter and several other parts of the unit, which is the reason why it takes longer to clean.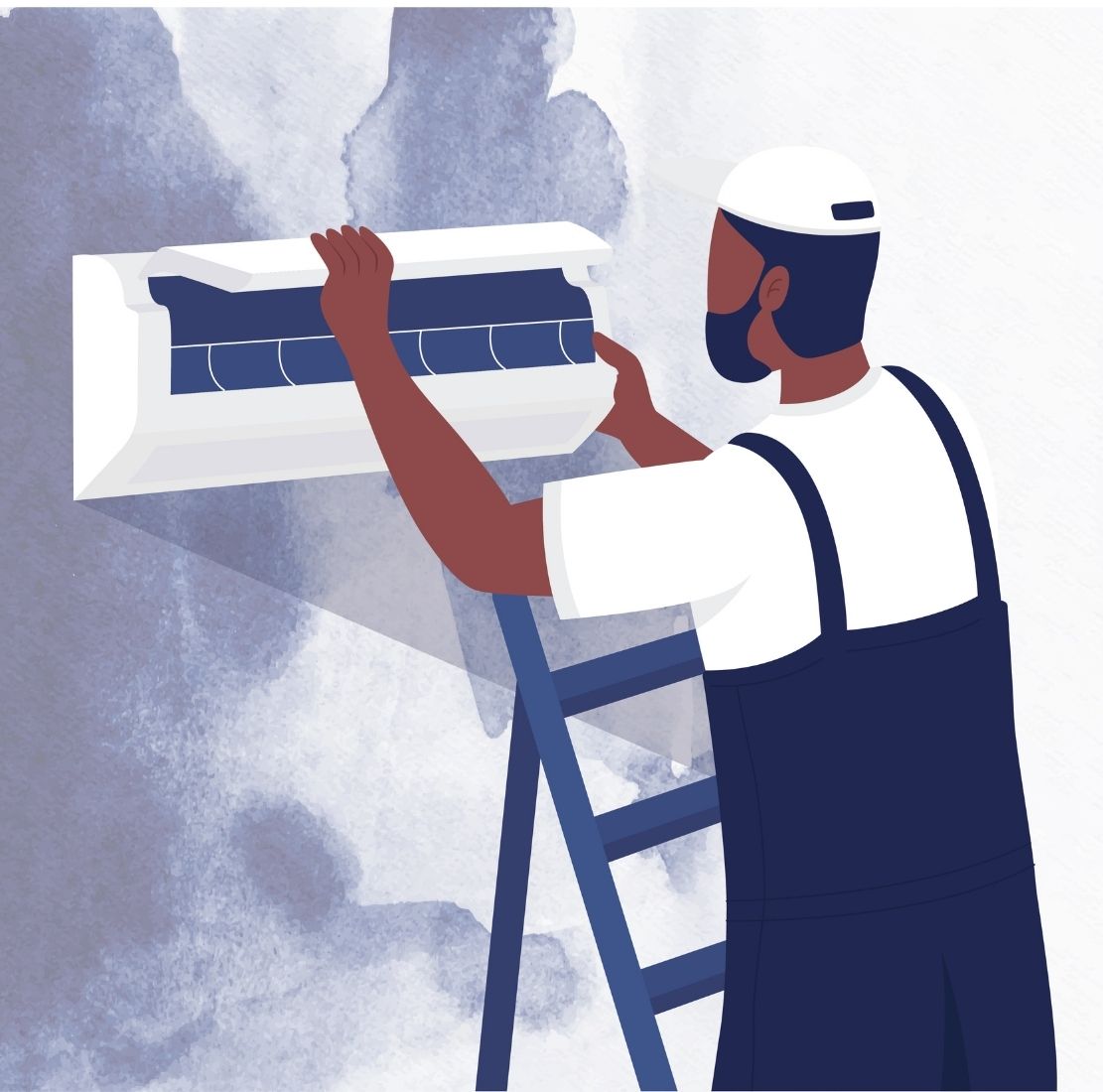 Below are the steps you need to take to clean your wall air conditioner effectively;
1. CHECK THE FILTER OUT
The first thing you need to do when cleaning your unit is to check out the air filter and bring it out of the unit. The technical 'How To' is always indicated in the manual but generally, you'll have screws attached to the front panel. For some units, they come with tabs but whatever comes with it, you'll need to take them off first. The filter is usually well placed in a slot so it is very easy to identify. If you want to be sure how to get yours out, you can check the manual that comes with your unit.
To remove the air filter, you'll most likely need a towel dampened with a soap solution. With this towel, wipe the filter before putting it to clean off completely under running water. In a case where the filter is really dirty, you might need a vacuum cleaner to get it to be as clean as you want it to be.
Also, with the help of a brush, you can clean the filter. Due to its delicate nature, you'll need to be careful with using a brush, and always ensure that the brush you're using is soft. Once you use a brush to clean the dirt off, you can then proceed to clean the filter with soapy water.
2. LEAVE IT TO DRY OFF COMPLETELY
This is as important as cleaning it in the first place because if you do not leave it to get dried completely, there will be complications similar to what you'll get if you do not clean it at all. Whenever you clean your unit's air filter, always ensure it dries off completely before putting it back in. If you insert it into your unit when it's still wet and you, by any chance, put the unit on, it may cause significant damage to the unit itself.
NOTE: Do not hesitate to replace the filter if you notice that it is beginning to wear out. This is to prevent major damage to your unit because it'll be running on a weak air filter and not only that. It will result in poor air quality which is not good for the health of anybody around the home breathing it in.
Frequently Asked Questions
1. How do I clean the coils on my wall air conditioner?
The process is pretty much easy. Firstly, you'll remove the AC cabinet to access the coil. You can then proceed to use a brush to clean off the dirt.
2. How do I clean an AC evaporator coil without removing it?
After you must have mixed warm water and detergent in a spray bottle, spray the coil and leave it for a couple of minutes to loosen the dirt on it.
ESTIMATED TIME DESIGNING AND UPLOADING THIS ARTICLE
ESTIMATED TIME RESEARCHING AND WRITING THIS ARTICLE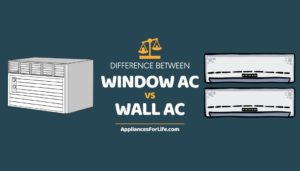 DIFFERENCE BETWEEN WINDOW AND WALL AIR CONDITIONER
To state the clear difference between these two air conditioner types, we'll be discussing each type in detail, while also talking about the pros and cons of each unit type. We'll also be looking at the similarities between the two air conditioners, as well as
Read More »