A lot of people living in the United States of America, sometimes, find it hard to find American-made kitchen appliances. This has been a major concern amongst many people in the country, albeit, not entirely. Some products are actually made in the United States of America but carry tags from other countries because for an appliance to be labeled "Made in America", its major parts must be made and must be assembled in the USA. It is hard to think of how tech has evolved over the years without thinking of how the U.S has been one of the major contributors. There's a lot to credit the country for, as it has been in the middle of some of the biggest tech changes in the whole world. There's a reason why so many people hold the country in high regard, and when it comes to making appliances, American brands have also been there, competing with Asian brands like LG and Samsung.
Investing in American-made appliances will always prove to be good because lots of American brands make quality appliances that are hugely competing with the ones made by other top global brands. With or without sentiments, there's no denying that American brands make quality products. Brand loyalty is always at stake if the brand in question is not living up to what's expected of it. So, taking sentiments out of the picture, Americans have invested heavily in local appliances because these appliances are built to be durable and dependable. If you're looking for quality appliances, there are lots of high-quality options that are made in the USA. Forgive those who say American appliances are dependable. You're hearing that because they've tested these products first-hand and know how much dependability they can get from them.
A brand like General Electric, according to a Wikipedia post, is an American multinational conglomerate. This shows how American brands are viewed on a global scale. GE is not the only American appliance brand that is making waves across the globe. Most GE appliances are made in the USA, and as we highlighted earlier, what qualifies a product to be made in a particular country is if most parts have been made and assembled in the country. Whether you're looking for American-made gas stoves or microwaves made in the USA, you're sure to find lots of affordable and quality products by local brands. Think of any kitchen appliance, and there is, at least, one American manufacturer that produces it. A country as big as the U.S has a reputation for being a top country in so many industries, and the appliance industry is not an exception.
You can't talk about what appliances are made in the USA without talking about the brands that are making them. American brands have somewhat formed a reputation for producing quality appliances. This has made some of these brands very popular on a global scale, putting them on par with the best appliance brands in the world. Before we look at the different American-made appliances we have, let's briefly discuss some of the best appliance brands in the United States of America.
Top appliance brands in the USA
America is home to many industries, and the appliance market is one of the fastest-growing markets in the country. A lot of people do not know how big the appliance market in the United States is because some of the country's most popular products often come with "Made in China", "Made in South Korea", or "Made in Germany" tags. Contrary to that opinion, there are lots of American-based appliance brands that people don't see as American brands or never tried to research. Below are the top American appliance brands;
Thermador
Thermador is an American appliance brand famous for producing state-of-the-art cooktops, washers, dryers, and many more. On top of that, Thermador still receives credits for producing the "first" of many appliances, including cooktop and wall oven. Thermador also managed to be the first brand to incorporate stainless steel into kitchen appliances, and that's why it's regarded as one of the best appliance brands in the United States due to its many contributions to the development of kitchen appliances in the country and beyond.
Thermador's introduction of industry-changing appliances continued into the '70s when it introduced the first smooth top cooktop in collaborative efforts with Corning Inc. who developed the materials used in making the smoothtop cooktop. Thermador was acquired by BSH Home Appliances, a German company, in 1998, and the company has gone on to make Thermador one of the most coveted appliance brands, not just in the USA, but the entire world. Among the appliances produced by Thermador include Ranges and rangetops, refrigerators, warming drawers, coffee makers, dishwashers, cooktops, and many more. Thermador is headquartered in Irvine, California.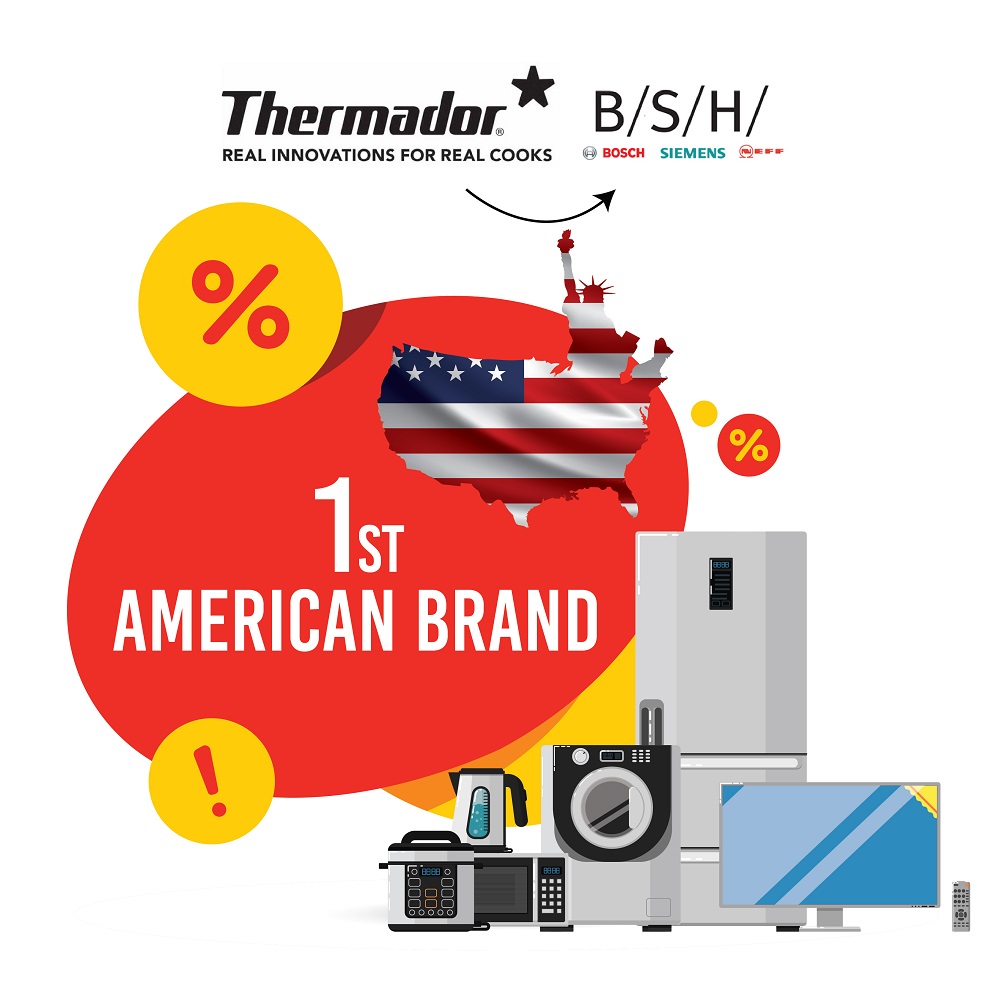 Kenmore
Having been founded 108 years ago, it is not surprising that Kenmore remains one of the most reliable American appliance brands in the world today. Kenmore products were listed as top performers on Consumer Reports, further proving how far the brand has come over the years. Most of Kenmore's products are manufactured by other giant appliance manufacturers like Daewoo Electronics, LG, Whirlpool, Panasonic, and Electrolux, among others. Kenmore's methods have been widely praised worldwide, as it is mostly seen as an affiliate company that perfectly understands the concept of affiliate marketing. You will find most of Kenmore's appliances on Amazon and Sears, two of the company's biggest markets.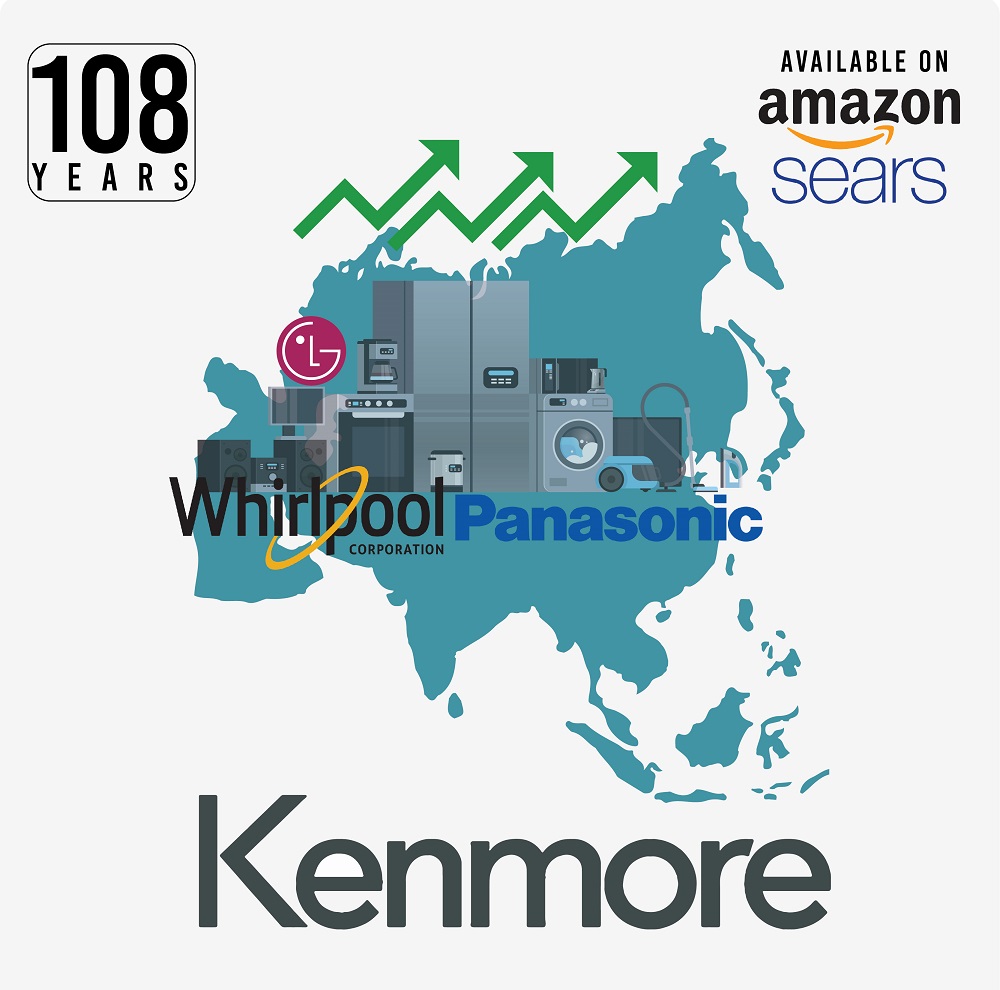 Viking
Viking Range Corporation was founded by Fred Carl, Jr. in 1987, and today, it is one of the best American appliance brands. Viking produces a huge range of products which includes refrigerators, cooktops (gas and electric), ovens, and ranges, among others. The company is known worldwide for producing high-grade appliances for domestic and commercial uses, as most of its products are also restaurant-standard, making them great options for commercial purposes.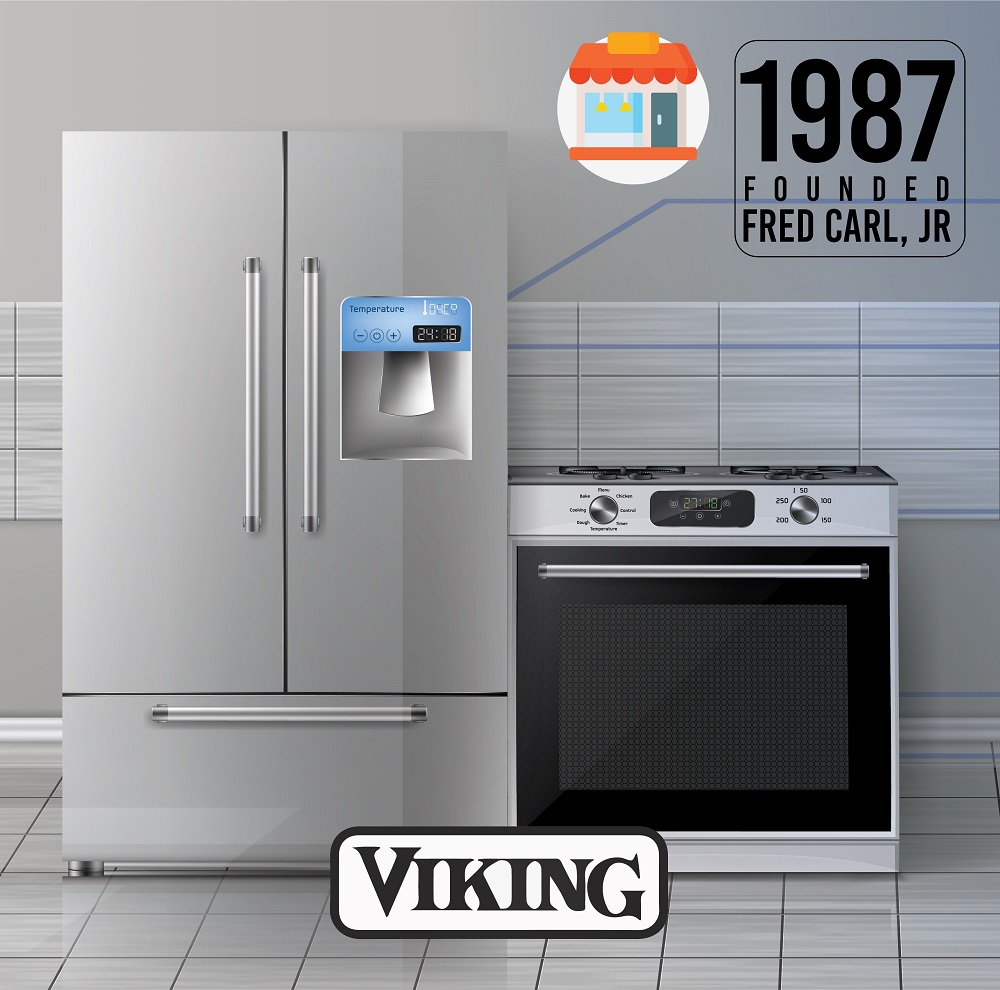 Whirlpool
It is safe to say that of all the brands we've discussed so far, Whirlpool has to be the biggest because it is a multinational company that is on the same level as other multinational conglomerates such as Samsung, General Electric, and LG. As of 2020, Whirlpool had over 78,000 employees worldwide which helped the company achieve a record-breaking revenue of $19.45 billion in the same year. The 109-year-old company serves globally, making it one of the biggest appliance manufacturers and marketers in the world. The company is now headquartered in Michigan, United States, and is also marketing for major brands like KitchenAid, JennAir, Yummly Brands, Amana, Maytag, and many more.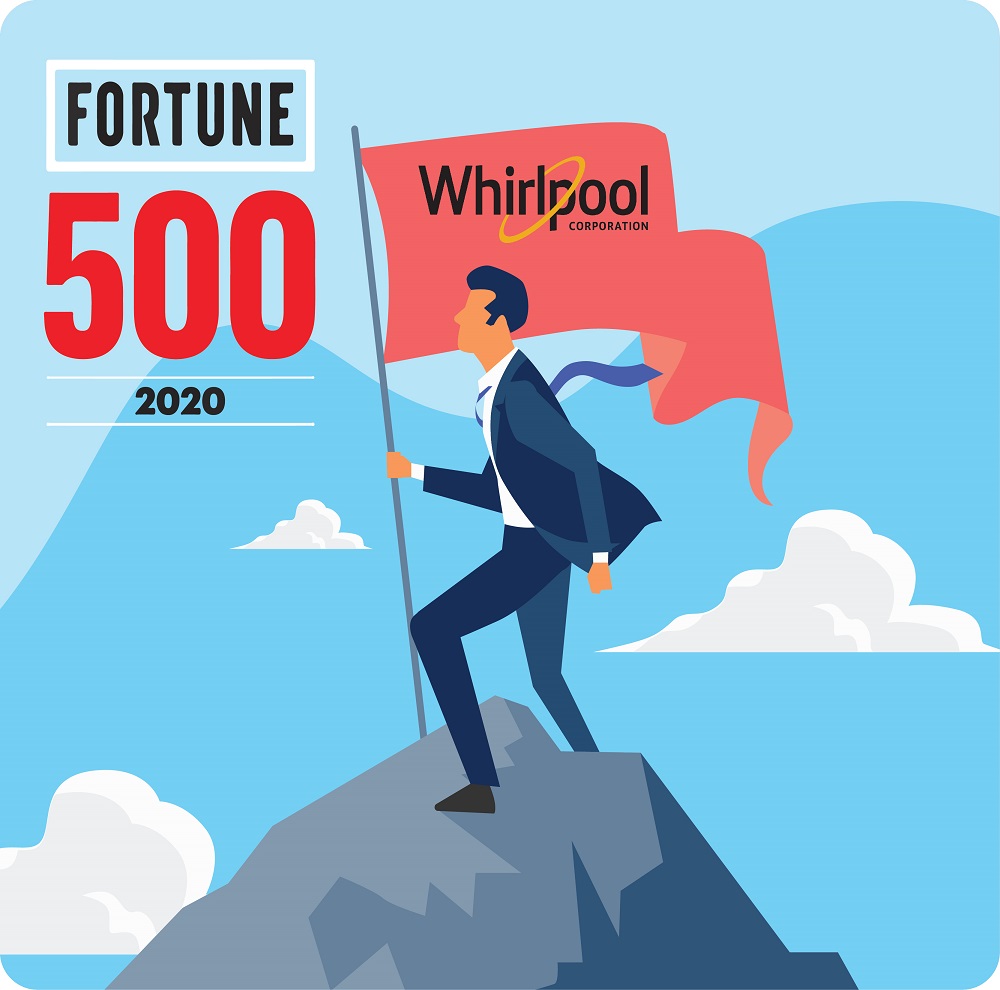 Maytag
Maytag Corporation was founded by Frederick Maytag in 1893, but the company has now become a subsidiary of Whirlpool Corporation, one of the biggest marketers and producers of home appliances in the world. Maytag was acquired by Whirlpool in April 2006 and has since been turned into a big appliance brand itself. Maytag's initial name was The Maytag Washing Machine Company, and it remains one of the oldest washing machine manufacturers in the United States and the rest of the world. Maytag is credited for producing the first automatic washers, which were produced in the company's new factory in 1949.
General Electric (GE)
General Electric is arguably and unarguably the biggest appliance manufacturer to ever come out of the United States. The company was co-founded by the famous Thomas Edison, who is forever regarded as America's greatest inventor. To show how big and successful the company is, it was ranked the 33rd largest firm by gross revenue in the United States in the popular Fortune 500. The company has also produced two Nobel Prize winners, Irving Langmuir and Ivar Giaever, two of the company's employees, for their contributions to the company's success. Despite being headquartered in Boston, GE's products and services are considered global. The number of employees who worked for the company globally as of 2020 stood at 205,000, helping GE generate $75.619 billion in revenue.
KitchenAid
Just like Maytag, KitchenAid is also a subsidiary of Whirlpool, and its blenders, as well as stand mixers, are assembled at Greenville, Ohio. The company was originally founded to produce stand mixers back in 1919 by The Hobart Manufacturing Company. Today, KitchenAid is a big brand in the United States as long as kitchen appliances are concerned.
Vitamix
Vitamix is mainly known for its exploits in producing high-performance blenders for both domestic and commercial purposes. The privately-owned company was founded in 1921 by William Barnard and has since been operated by the Barnard family. Headquartered in Olmsted Township, Ohio, Vitamix currently has over 700 employees on its books. Its presence in the appliance market cannot be downplayed. Vitamix has played a huge role in making high-performance and high-end blenders over the past decades, and this explains why the brand remains a popular figure among many consumers in the country.
What appliances are made in the USA?
This question remains popular among many households across the country as many have once wondered if there are ever any appliances made in the country. The answer to the question would be that there are so many American appliance brands that manufacture USA-made dishwashers, and many more appliances like refrigerators, blenders, washers, and dryers. We have highlighted some of the biggest US-made appliance brands, and you'll realize some of these brands have expanded their markets into the rest of the world and not just within the country or North America.
Refrigerators
The refrigerator is one of the most important appliances in the house, if not the most important. There are so many options if you're trying to get refrigerators made in the USA. Ranging from side-by-side to French door refrigerators, there are lots of options that are built to complement your kitchen and are also American-made products. Some of the top manufacturers of refrigerators made in the USA include KitchenAid, GE, Whirlpool, Electrolux, and Maytag among many others.
Ranges and Ovens
Ranges and ovens are also important parts of every kitchen setup, and just like refrigerators, there is no shortage of options if you're looking to get the ones that are made in America. From electric ranges to gas stoves made in the USA, we are very sure you'll never run out of options as there are so many top brands that offer these products, not just in the United States, but in other countries as well. If you're looking to get American-made ranges and ovens, some of the best brands you can turn to include Whirlpool, KitchenAid, and Viking to mention but a few.
Blenders
The blender, however small it might be, will always be an important appliance in the kitchen, and that explains why it's one of the most used kitchen appliances in the U.S. Whether you're looking for the best blenders under $100 or under $50, you will always find the ones that fit, not just into your budget, but also into your needs. Vitamix is the most renowned American brand for blenders.
Washers and Dryers
Washers and dryers made in the USA are also of great quality, making them great options when you're considering local products. Brands like GE, Whirlpool, Maytag, and Amana are great manufacturers of high-end washers and dryers. Washers and dryers are an important part of every modern household, and the aforementioned brands make the best washers and dryers and have also managed to make them global products.
Dishwashers
In the modern world, we need modern appliances to always help us get through each day, and that's what dishwashers do. They have become so important over the years that people now consider them indispensable. Some of the brands that produce high-quality dishwashers include KitchenAid, Bosch, and Whirlpool. These brands produce dishwashers that operate quietly without compromising effectiveness.
Frequently Asked Questions
1. Is Maytag made in America?
Maytag operates under Whirlpool Corporation, and some of the brand's products are made in America. If you own a Maytag appliance and you want to know where it's made, you can check the seal or somewhere around the product to see the information.
2. Where are Maytag products made?
Some Maytag products are made in America. According to a post on Cleveland, some Maytag washers and dryers are made in Clyde, Ohio, while some are made in Marion, Ohio.
3. Where are Kenmore products made?
Kenmore is an American brand, so it's only normal that some of its products are made in the USA. Don't forget that for a product to carry the "Made in America" tag, most of its parts must have been made and assembled in the USA.
4. Are LG appliances made in the USA?
If you're familiar with LG appliances, you'll realize some of them are made in China while some are made in South Korea. Although LG has factories in the USA, it is unknown whether they plan on making and assembling most parts of their appliances in the country.
5. Where are KitchenAid appliances made?
KitchenAid appliances are made in the USA, and its stand mixers are assembled in Greenville, Ohio, where the brand's factory is.
Conclusion
American appliance manufacturers have gained fame, not just recently, but lots of decades ago. Brands like Whirlpool and General Electric are both American companies, and both have made a huge impact on the appliance industry over the years, competing with the very best on a global scale. If you've ever wondered what appliances are made in the USA, we have highlighted some of these appliances and the brands that manufacture them.
ESTIMATED TIME DESIGNING AND UPLOADING THIS ARTICLE
ESTIMATED TIME RESEARCHING AND WRITING THIS ARTICLE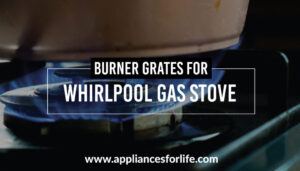 The Best Burner Grates for Whirlpool Gas Stoves
Using a gas stove comes with a lot. When the current grates become old and don't give you what you need any more, you'll need to replace them with good and efficient ones. Our detailed review of the best burner grates for Whirlpool gas stoves
Read More »