We all know that some stainless steel stains can be stubborn, thereby we equally need tough cleaning methods to combat them. In this article, we'll be learning how to clean stainless steel appliances with baking soda.
Every cleaning method comes with its up and downside. In this article, we'll be discussing the pros and cons of baking soda and how you can benefit from the powerful cleaning elements that come with baking soda.
We'll also be discussing why most people often opt for stainless steel appliances and why they're very popular in different homes today.
The popularity of stainless steel appliances has coincided with increasing demands over the past few years and it's no surprise they've gained so much popularity. Stainless steel appliances are loved dearly across the globe, thanks to their durable nature which makes them last longer than other materials. However, as opposed to the name 'stainless', stainless steel appliances can get stained. With this in mind, people are now beginning to look into how to clean their stainless steel appliances with several cleaning methods. One of those methods is baking soda, a powerful and effective cleaning substance that is quite popular for its ability to wipe dirt off stainless steel or other materials easily. The presence of chromium oxide in stainless steel gives it the protection it needs against rust and corrosion; that's why stainless steel remains the best metal. Appliances manufacturers are now producing more stainless steel because their consumers find them more appealing when compared. Stainless steel's delicate nature makes it very special and that means you can't just clean with certain cleaning tools.
The beauty of stainless steel appliances can be ruined with constant stains which can be very hard to clean. Smudges and fingerprints are right on top of the list of the most common stains with stainless steel, especially when you have little kids in the house who will always rub their hands on these appliances. Cleaning, on the other side, might not be all that easy. Sometimes, you might even be tempted to leave these stains on your appliances with the hope of cleaning them at a later date. Hesitating will only further destroy the beauty of stainless steel. The longer you stall, the more power you give these stains and the worse the looks of your stainless steel appliances get. Cleaning stainless steel with baking soda is one of the best things you can do to your stainless steel appliances and that's what we'll be discussing later in this article; using baking soda to clean stainless steel. Whatever you do, always stay away from chemical cleaners for your stainless steel appliances because stainless steel is very sensitive and not all these cleaners can work effectively on it.
Let's take a look at why many people see in stainless steel appliances that make them always opt for them;
Why Stainless Steel?
Stainless steel is a popular iron-based metal that has been integrated into kitchen appliances and items over the years. The presence of chromium oxide creates an invisible barrier to moisture and oxygen to help protect the stainless steel against rust and corrosion. Let's take a look at some of the benefits of stainless steel and why a lot of people continue to choose them over other metals for their homes, offices and other important places.
These are statistics by Statista Research Department on the worldwide production of stainless steel from 2005 to 2019. As shown above, we can see the consistent rise of stainless steel production each year up until 2019 with a whopping 52,218 thousand metric tons.
IT RESISTS CORROSION AND RUST
One of the things people like most about stainless steel appliances is their ability to resist corrosion and rust, thanks to the presence of chromium oxide. We discussed earlier that this chromium oxide is an element that helps distribute invisible barrier to oxygen and moisture which in turn prevents all stainless steel appliances from rust and corrosion. However, if you allow some stains to stay too long on your stainless steel appliances, it might cause the chromium oxide to start wearing off but once you get to the source and eliminate it, the chromium oxide can start building up again to protect your appliances against corrosion.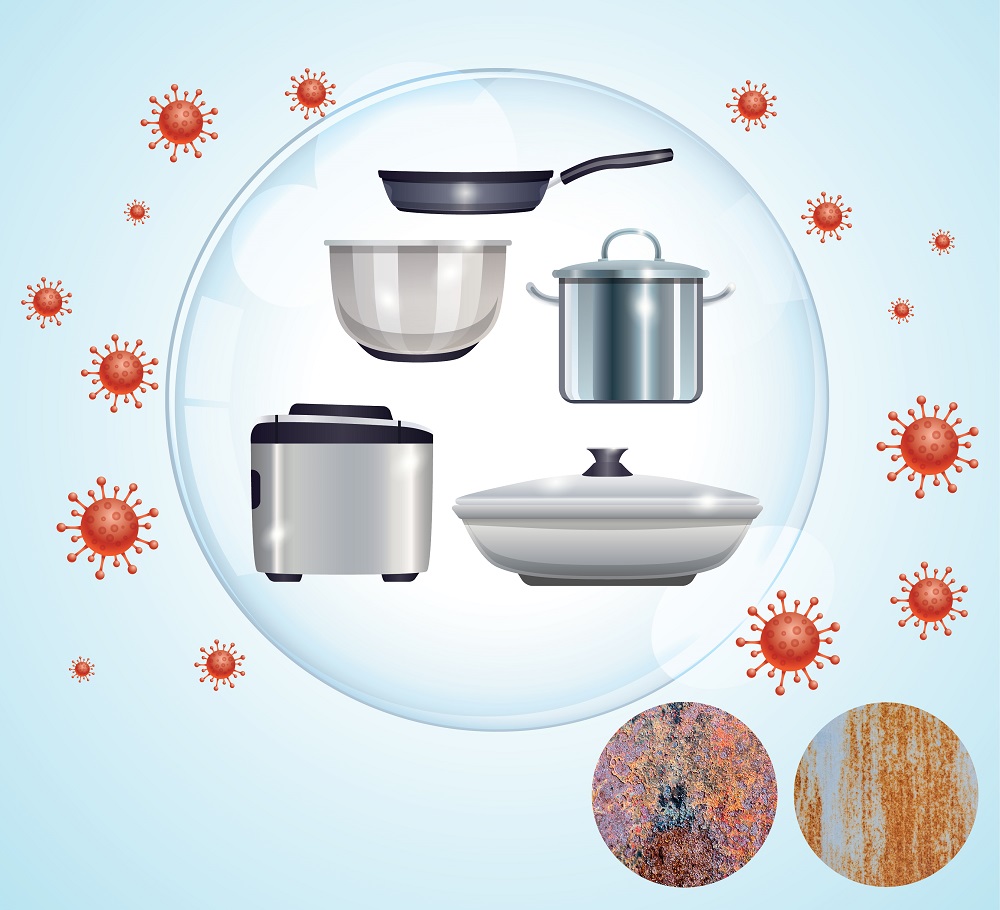 EASY TO CLEAN
If there's anything you should love about stainless steel, it is that it is very easy to clean. You'll be able to confirm this if you have stainless steel appliances or items in your space. For fingerprint stains, which are the most common stain types, you can easily take a microfiber towel and wipe it off with a basic cleaning substance like dishwasher soap; it's that easy. This is why you see stainless steel items in so many hospitals, kitchens, and homes.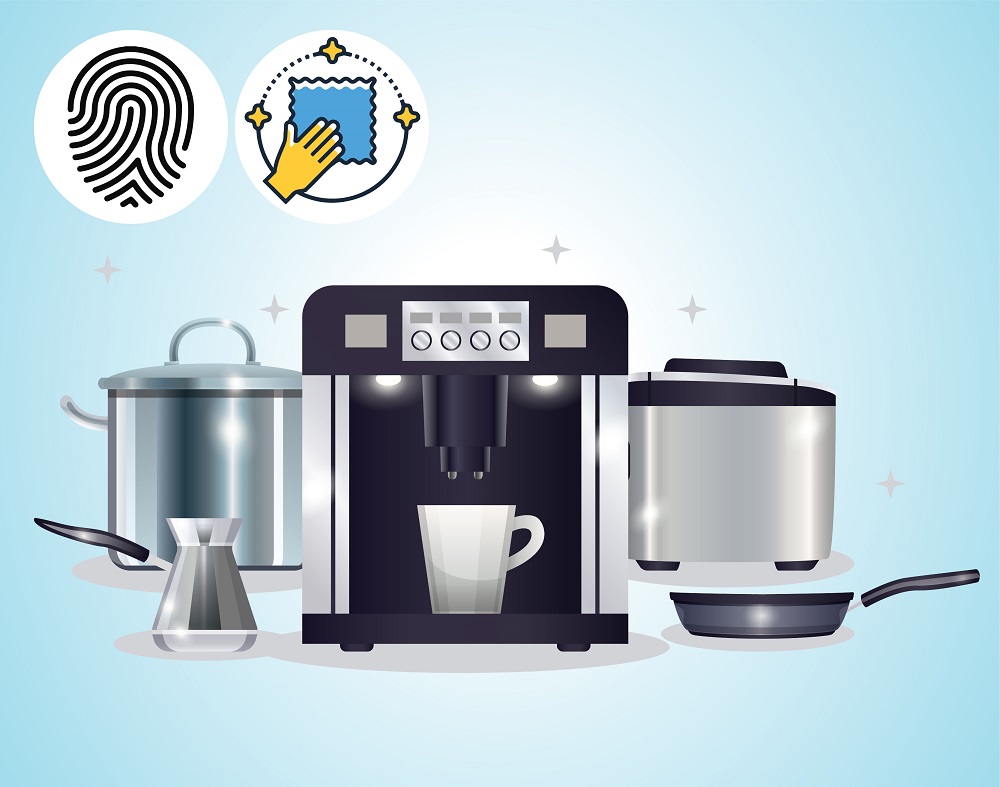 IT IS MODERN
Having stainless steel appliances in your space will give your space a modern, beautiful look with a touch of class. This is why many manufacturers make their appliances with a stainless steel finish just to give your space the beautiful look it deserves and also raise the standards at the same time.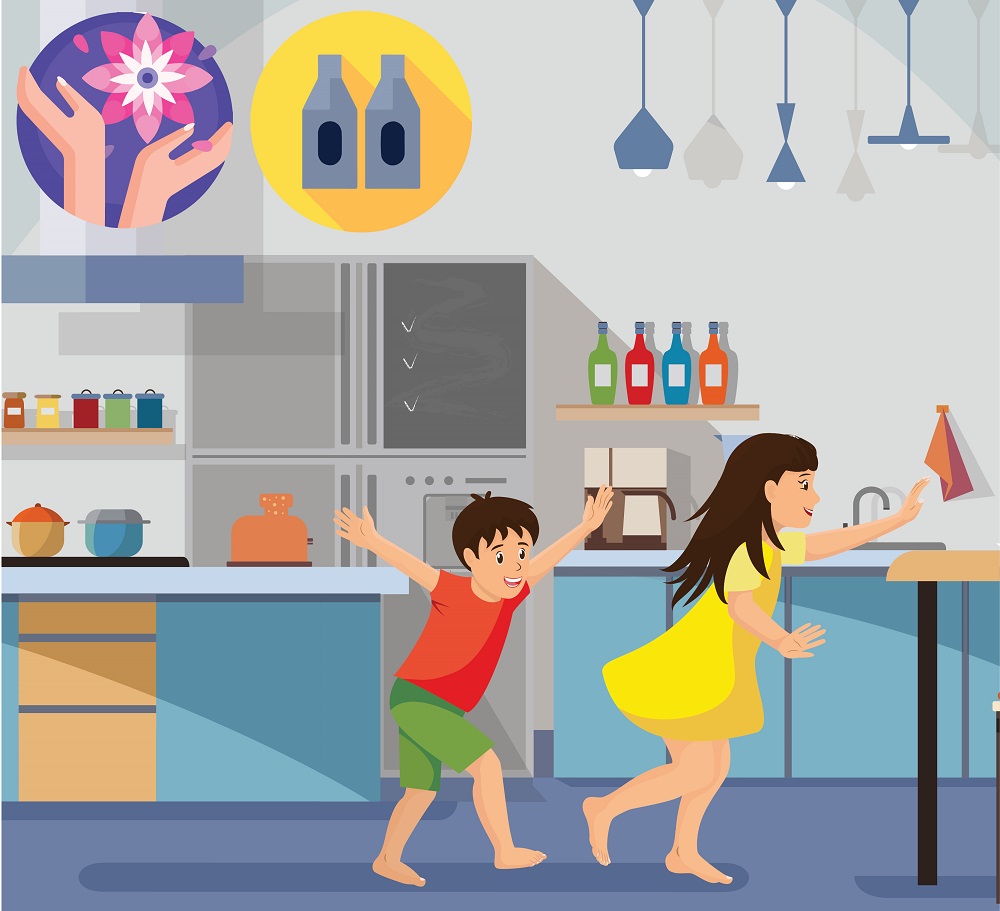 IT IS DURABLE
If you're targeting a set of appliances for a long-term purpose, then opt for stainless steel. Stainless steel appliances are durable and can last for years with the right maintenance plan. The good thing is that the cleaning and maintenance processes are quite easy so as long as you get the basic things done, you will surely get durability in return.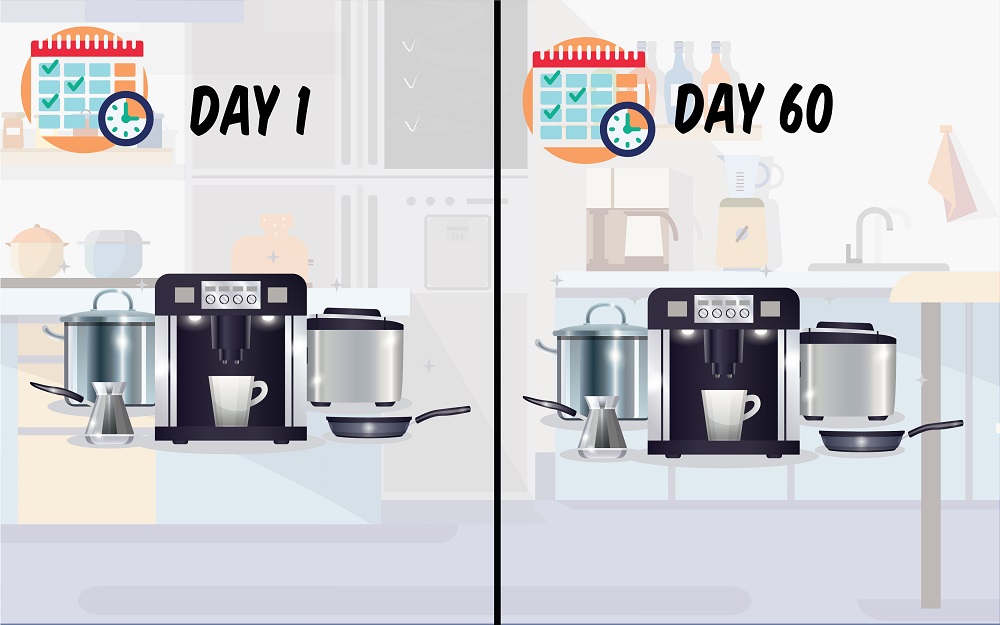 What Is Baking Soda As A Cleaning Agent?
Baking soda is a mild alkali that acts as a good cleaning agent and can cause different stains to dissolve very quickly in water. Over the years, it has emerged as one of the most effective cleaning agents, increasing its popularity and making it a must-have in every household. Apart from being a cleaning agent, baking soda also doubles as a deodorant as it helps neutralize both basic and acidic odor. Its versatility makes it a great household substance. Today, you can now clean your stainless steel sink with baking soda; that's how effective and convenient it is to use.
Benefits of Baking Soda
IT IS VERY AFFORDABLE
One of the reasons why a lot of people opt for baking soda apart from being a great cleaning agent is that it is very affordable. Other cleaners have proved to be costly over time, especially the ones that come with many chemical substances. However, baking soda has stood out from that list as an affordable cleaning agent.
IT IS VERSATILE
Another benefit of baking soda is that it is a very versatile cleaning agent and can be used on different surfaces. You can use it to clean tough countertops, ovens, stainless steel appliances and cookware.
IT IS SAFE TO USE
Baking soda doesn't have toxic ingredients in it, making it a safe cleaning agent to use. Most of the commercial cleaning products come with some toxic ingredients and enough safety precautions need to be taken when using them. Baking soda itself is a natural baking ingredient and that makes it very safe to use for cleaning.
LITTLE OR NO IRRITATION
You'll only get skin irritation when you mix baking soda with other cleaning agents that might cause your skin to react. When you use baking soda as a lone cleaning agent, you're likely not to get any skin reaction. Combining baking soda with cleaning products with some toxic chemical ingredients is what will most likely cause skin irritation and the extent depends on your type of skin.
Cleaning Stainless Steel Appliances with Baking Soda
As a reliable cleaning agent, baking soda has gained quite a reputation as one of the most important household items, thanks to its cleaning powers. It's best used to clean stainless steel when it takes a paste form. To make this happen, you'll have to mix the right amount of baking soda and water and apply it to the affected area of your stainless steel appliances; refrigerator, countertop, sink, or whatever it is you're cleaning. You can use baking soda alone or mix it with other cleaning agents like vinegar which is also a powerful and effective cleaning agent. We'll be discussing how to use baking soda to clean your stainless steel appliances as a lone cleaner before moving on to talk about combining it with other cleaning agents.
What do you need?
Direction
STEP 1: Add the right amount of baking soda (⅔ cup, depending on how big what you're cleaning is) to a bowl and add some water to it until you get a perfect consistency. You need to find the perfect balance but how thick you want the paste to be is your decision to make.
STEP 2: Apply the paste to the affected part of your stainless steel appliance. If there are several stains on different spots, make sure every affected part is covered with the paste and let it sit for about 15 minutes so it can dissolve the stains.
STEP 3: After the given time is up, use a clean, damp microfiber cloth to wipe the baking soda paste off your stainless steel appliance. Ensure you do this in the direction of the grain to avoid scratches.
STEP 4: There will always be leftover residues that can cause damage to the stainless steel appliance when left unattended. Ensure you clean thoroughly with a clean, dry towel and perhaps add essential oil to give your stainless steel appliance its usual shiny look.
NOTE: A grain is something that comes with every stainless steel appliance. It guides in the right direction when cleaning so when you feel a little resistance while cleaning, it's probably a sign that you're cleaning against the grain. Cleaning against the grain might leave your stainless steel appliances with scratches, thereby destroying their natural shiny look.
Frequently Asked Questions
1. Can you use baking soda to clean the stainless steel stovetop?
We earlier discussed baking soda's versatility being one of its greatest benefits. You can use baking soda to clean several stainless steel surfaces including stovetops, countertops, sinks, and many more. Using the same approach we've highlighted earlier will get stubborn stains off your stainless steel stovetop. If the stains prove to be too stubborn, you can combine baking soda with vinegar, another powerful cleaning agent. With these two effective cleaners, you can get your desired results and have a sparkling stovetop again.
2. Can you use baking soda to clean stainless steel pans?
Yes, baking soda can be used to clean stainless steel pans. The process is pretty much similar to the one we've discussed in this article and the good thing is that you'll get an amazing result. Just always make sure you clean leftover residues to avoid scratches and major damage to the stainless steel's chromium oxide. To learn more about cleaning stainless steel pans with baking soda and other methods, click here.
3. Can I use baking soda and vinegar to clean stainless steel?
The combination of vinegar and baking soda is always very effective, especially when you're trying to get rid of stubborn stains. Cleaning stainless steel appliances with vinegar and baking soda is another way to achieve perfect cleaning results.
4. What should I not use to clean stainless steel?
Stainless steel's durability is owed to the presence of the high chromium content which protects it from corrosion and rust. Some cleaning agents can't be used to clean stainless steel appliances and they include souring pads or other abrasive scrubbing materials, hard water, oven cleaners, and chlorine-based cleaning products to mention but a few.
Conclusion
Stainless steel appliances are gaining popularity with each day that goes by but the truth is that they need proper maintenance to keep being those shiny appliances we all love. Stains are almost inevitable as long as you have kids around. Apart from that, some of these appliances are used every day and we can't just prevent them from stains. The only way to make sure they maintain their shiny look is to clean them regularly and baking soda is one of the cleaning agents to do that. We've highlighted the basic steps when cleaning stainless steel appliances with baking soda.
ESTIMATED TIME DESIGNING AND UPLOADING THIS ARTICLE
ESTIMATED TIME RESEARCHING AND WRITING THIS ARTICLE