Taking care of one's body should always be a priority and no amount should be considered "too outlandish" as long as it'll do your body a lot of good. The hair is an important part of the body, and to some people, from the care for it, you can tell it's a big part of their appearance and they won't mind spending a lot of money to keep it just the way they want. The hair is a symbol of identity to many people and while some folks don't care a lot about it, it's a big deal for a whole set of other folks.
If you're one of the people that care so much about their hair, it should not be news to you that having a hair dryer is very important, and Dyson is the brand a lot of people have trusted with their money and hair over the past few years. Their hairdryers and straighteners have been used by millions of people around the world, and for good reason too.
Dyson has been one of the best brands for blow dryers for a long time, and their latest hairdryers are no exception. They have been designed with the user in mind and will provide you with some of the best hair styling results you can get. This is why so many people are looking towards Dyson for their next hairdryer, and this isn't just because they can blow dry your hair faster than other brands too.
Their products are known for being powerful, but also for being quiet and efficient. The Dyson Supersonic is one of the most advanced dryers on the market, and it's designed to give you the hair that you've always dreamed of. This dryer features a number of different technologies that are designed to give you the best possible hair drying experience, and it also looks great too. The Dyson Supersonic is available in three different colors, and it's a great addition to any home or salon.
The company has been around for a long time and has always offered high-quality products, but its current line of Dyson Supersonic hair dryers has taken the industry by storm. They're some of the quietest hair dryers you'll ever use, and they'll leave your hair feeling incredibly smooth and silky. The dryers also have an "Air Multiplier" feature that will instantly pull more air into your hair, which will leave it with a more voluminous, bouncier style.
According to Good Housekeeping, Dyson's effort to create one of the world's best hair dryers was further made concrete when the company dropped over $71 million on making the hair dryer, bringing over 100 engineers on board to help create the masterpiece and bring its idea to life. Despite Dyson's successes over the past few years, people can't just seem to stop asking "are Dyson hair dryers worth the money?" 
To even start with, should a hair dryer cost as much as $400, or Dyson is just an unnecessary luxury? A hair dryer is an essential piece of equipment that people use every day. They are an important part of maintaining a clean, healthy home, and they help people save time, money, and energy. It is important to understand that sometimes, a luxury item is necessary to keep up with the demands of modern life.
That's a tough question to answer, but what is easy to answer is that we don't actually need the most powerful hair dryer possible. The most powerful hair dryers are the best at blowing hot air, but they're not designed to make your hair look great. A hair dryer that costs $400 or more is not necessary for your hair. It's not necessary for your hair to be blown dry much faster than a $100 blow dryer. However, if you've assessed your needs and you think a $400 hair dryer would be helpful, we don't see why you should not look to make the investment as long as you are confident it will be worthwhile.
Is the Dyson Hair Dryer Good For the Hair?
One of Dyson's many claims about the Supersonic dryer is that it is good for the hair, thanks to how it is engineered to protect your hair from extreme heat damage which happens a lot with other dryers. Dyson claims that the Supersonic hair dryer doesn't only protect your hair, but also makes it healthier and stronger, by reducing damage and protecting the ends. On the other hand, the Supersonic hair dryer is also said to be good for your hair thanks to how it dries your hair quickly and efficiently, without causing damage. This is thanks to how it is designed to heat up faster than traditional hair dryers, so you don't have to wait as long and can get on with your day.
This seems to be true as the Supersonic dryer does seem to protect your hair from heat better than other dryers, especially those which use heat to blow the air. The intense air flow of the Supersonic dryer means that it dries your hair quickly, making it a great option for people who are on the go.
The Supersonic dryer also comes with a variety of attachments that allow you to style your hair using the cool air flow rather than the hot, meaning that you can protect your hair from heat without sacrificing the speed of the dryer. You can also use the cool air flow to add volume to your hair, or you can use the cool air flow to style your hair without damaging your hair.
The Supersonic features a thermal sensor that measures the flow temperature of the air about 40 times in just one second, which means air temperature is being regulated properly and will only protect your hair from heat damage. The Supersonic also features a digital interface that allows you to choose different airflow settings, such as a normal, large, or turbo setting for when you need to blow-dry your hair quickly.
The Supersonic also comes with a 40-millimeter-wide wind tunnel, which is the largest in the industry, to make sure that your hair is getting the most air possible to make it look its best. The Supersonic also features a dual-pulse technology that ensures your hair is being blown-dry evenly and the airflow is being directed where you want it.
The Supersonic also has a digital temperature control system that delivers consistent heat, even at the highest levels of heat, because it is able to sense the temperature of your hair. The Supersonic also has a digital ionic system that works to keep the air ionized, which means it is free of harmful particles.
The Supersonic is an amazing trimmer that is able to deliver consistent results and is able to provide you with the best hair experience. It can be used to cut out the middleman, which means you don't have to pay for someone else to cut your hair, and it is designed to be as safe as possible.
It also has a smart mode that automatically adjusts the airflow to the desired setting, so you can focus on styling your hair instead of worrying about your hair being damaged. The Supersonic also has sensors in the hair to detect when the user has placed their hair into a particular position, which then adjusts the airflow to provide a cooler, more comfortable experience. The Supersonic also has a built-in ionic filter that can be replaced with a vacuum cleaner to remove dust and debris from the air, so that the Supersonic can operate without the need for an external filter.
What You Should Consider Before Buying a Hair Dryer
Buying a hair dryer should be treated very seriously, which means there are factors you need to put into consideration before making your decision. If you don't consider these factors, you risk making the wrong decision and that may mean losing some money, especially when we're talking about $400 hair dryers.
The Cord of the Dryer
You know your spot in the house, so it'll be easy to determine the length of the cord of the hair dryer you need to buy. Calculate the distance between the wall and your current hair dryer, then add some extra length to account for the extra cord length, then head to the store to purchase your new hair dryer. This is an easy DIY, so you'll be able to get your hair dryer up and running in no time. You also have the option to buy a cordless hair dryer, which is a great way to save some money and still get the same great results from your hair styling tools. You can use your cordless hair dryer anywhere in the house, so you can do your hair styling while watching TV or just sitting on the couch.
The cord needs to be long enough to reach the outlet without being so long that it gets tangled and in the way. If you don't have a lot of space, you'll want to make sure your hair dryer is cordless. That way, you can move from room to room without having to find an outlet. You'll also want to consider the weight of the hair dryer.
The Dryer's Noise Production
When you're buying a hair dryer, you should not expect to get a dryer that doesn't make any sound at all. However, you have to try to get a dryer that doesn't make a lot of noise. You should also look for a dryer that doesn't make a lot of noise, especially when it's on. If you find a dryer that doesn't make a lot of noise when it's on, then you've found yourself a great deal. You should read the reviews of your dryer to make sure that it doesn't make a lot of noise when it's on.
The Dyson Supersonic hair dryer is the quietest blender available on the market now, so if you want a dryer that doesn't make a lot of noise, the Supersonic is an excellent choice to consider.
Button Placement
Another important thing you should consider before committing financially to any hair dryer is where the buttons are placed and how easy they are to reach. If the buttons are in a strange and hard to reach location or are obscurely placed, this could cause unnecessary back and forth tug-of-war, which defeats the purpose of using a blow dryer in the first place, which is to make the hair dry faster and easier and to prevent it from tangling. In these cases, having the dryer with a remote control or a handheld device is preferable, because it allows you to easily vacuum the blow dryer without interacting with it, reducing the amount of physical interaction you need to have with the dryer by simplifying the controls.
Pros
It's quieter than most hair dryers on the market.

It dries hair very quickly.

It has three power options.

It has a heat sensor that regulates heat temperature.

It has several magnetic attachments.

The Supersonic features a diffuser.

Your hair is never exposed to blades.

The fan in the dryer never accumulates debris or dust.

It comes with two drying nozzle attachments.

It is very compact, so you can take it anywhere you're going with ease.
Cons
It is too pricey.

The cord is a little bulky and that can make movement hard sometimes.

The Supersonic doesn't have reduced EMF exposure.
Why You Should Invest in the Dyson Supersonic Despite Its High Price Tag
A lot of people often wonder why most folks, regardless of its price, continue to buy the Dyson Supersonic hair dryer. This is because people end up getting the best value for their money and to them, that's exactly what's most important when getting any gadget or appliance. We've listed some of the pros earlier, but we'll elaborate more on some of them.
Enough Innovative Accessories
One thing you'll be enjoying a lot if you decide to invest in one of these Dyson Supersonic hair dryers is the set of innovative accessories they come with. These include a concentrator nozzle that can be used to direct airflow to a specific area of your hair, a concentrator nozzle extension, a concentrator nozzle cover, and a concentrator nozzle storage box. These accessories let you customize your experience and make it even more comfortable. The concentrator nozzle extension makes it easier to reach the roots of your hair, while the cover keeps the nozzle from getting too hot when you're using it for longer periods of time. The storage box is convenient if you want to keep your nozzle clean, but aren't sure where to store it.
It's Easy to Use
Many people have also stated that why they prefer the Supersonic hair dryer is because it is easier to use, thanks to its motor placement that makes it easier to hold. No longer do you have to worry about seeking a balance of power between your dryer and your hair, simply direct it where you want it to go.
The Motor is Located at the Handle of the Dryer
If you've used any other dryer apart from Dyson's hair dryer, you'll realize the motor is usually located at the end of the dryer, which isn't ideal safe. This Supersonic has its motor located at the handle instead. This means you can use the Supersonic with your hands without being too close to the hot air, keeping your skin safe. The Supersonic also has a unique nozzle that allows you to direct air to different areas of the hair instead of just one spot. This is especially useful for those who have long hair in the back or sides of their head, where it's hard to get good airflow. The Supersonic also has a turbo button on the handle, which can blow hot air for up to 45 seconds.
Is the Dyson Hair Dryer Worth It?
Now, to the big question, is the Dyson hair dryer worth its $400 price tag? We know what you're thinking – $400 can buy a functional hair dryer and a lot more, but if you want the best for your hair, this is a worthy investment. Most importantly, you need to put your hair type into consideration. If your hair takes a lot of time to dry, you can change the story with the Dyson Supersonic because it dries hair quicker than any hair dryer on the market.
Frequently Asked Questions
Are all Dyson hair dryers the same?
The Dyson hair dryer is available in different colors but they all offer the same functionality, so it all comes down to your personal preference and what color you would like to have.
What does the Dyson hair dryer come with?
The Dyson hair dryer comes with different magnetic attachments including the wide-tooth comb, flyaway attachment, styling concentrator, diffuser, and gentle air attachment. All these attachments are perfect for different hair types, so you can always trust this versatile hair dryer to get the job done for you regardless of your type of hair.
Is Dyson hairdryer good for fine hair?
The Dyson hair dryer is the best money can buy on the market at the moment, and despite its outlandish price, people only have good things to say about it. It is ideal for any hair type, but you have to learn more about your hair and how the Dyson hair dryer can make it better before you decide to invest in the dryer.
Conclusion
Having a Dyson hair dryer to care for your hair is one of the smartest decisions you'll ever make as far as taking care of your hair is concerned. The Dyson hair dryer is the best hair dryer on the market, and it's completely different than any other product. This hair dryer not only blows dry your hair but also detangles it, which is extremely important if your hair is curly. The Dyson hair dryer is also proven to keep your hair silky soft and smooth. It is known to have a high-quality suction.
We think the Dyson hair dryer is worth it and that's why a lot of people still trust it with their hair even though it costs a little over $400.
ESTIMATED TIME DESIGNING AND UPLOADING THIS ARTICLE
ESTIMATED TIME RESEARCHING AND WRITING THIS ARTICLE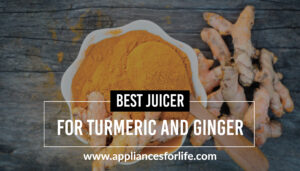 5 best juicers for making Ginger and Tumeric Juice
The consumption of fruits brings us immense health benefits, there is no controversy about that now. Though it is arguable that the juice extracted from these fruits contains more benefits, certainly, it has an exquisite taste, especially when two or more fruit juices are mixed
Read More »