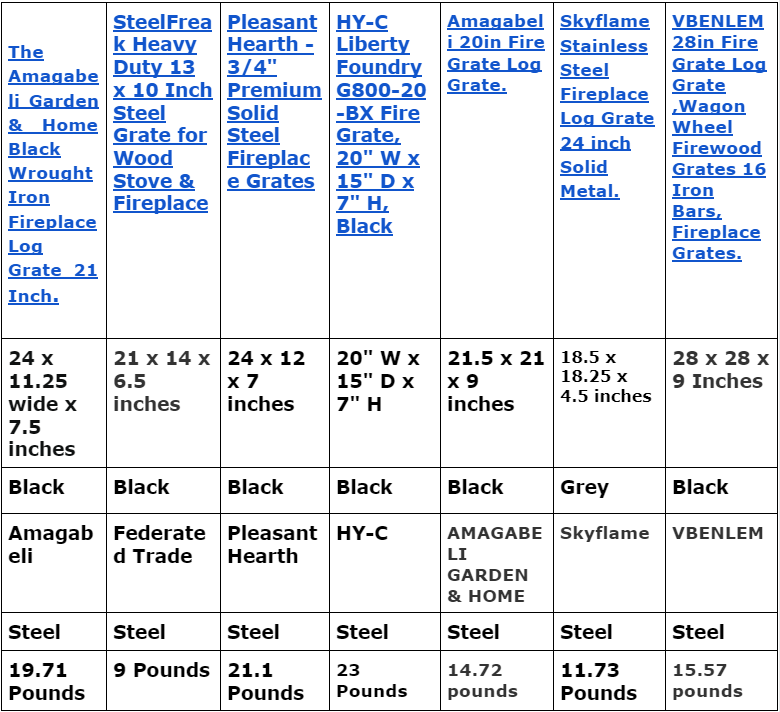 In very simple terms, a wood-burning stove is an appliance designed to house fire emanating from burning logs to heat its environment. Wood-burning stove components consist of a Firebox, a ventilation pipe, and a Chimney. The firebox is the major compartment. It houses the logs that burn, producing heat. On the other hand, the ventilation pipe is a link or channel connecting the Firebox to the Chimney. The last part, which is the Chimney, serves two important functions. It passes out smoke and lets in fresh air for continuous combustion.
Woods burn best on the bed of their ashes. Therefore, cleaning after every use of a burning stove is unnecessary if you are not keen on constant cleaning. Wood-burning stoves are a fantastic choice for your home, not just because of the ease in their cleaning; some homeowners also consider them as a handsome piece to complement their interior aesthetics. That is not all. Much more than beautifying your home, they bring warmth, charm, and coziness to any room, and they do this with no energy consumption. The fact that wood-burning stoves do what your electric heaters do and sometimes more efficiently has to be one of its prettiest benefits. 
Needless to say, by using a wood stove burner, you could save the money spent on energy supply. This fact may not apply to you having to use these burners for a very long time and in a home too big to be heated by a wood-burner, but there is no doubt that you can still save a lot of energy when you use a wood stove burner with a central heating system. 
You will agree wood stove burners produce dull yellowish light for some moments. It has been discovered that bluish lights increase productivity. They are perfect for when you are ready to get to work. Some romantics and others attest that wood stove burners create the ideal scenery for great moments.
A wood-burning stove grate is an object, square in form with mesh or grille-like features, placed on the floor of the stove. On this mesh or grille, woods and other forms of solid fuel are stacked together to start a fire. A grate is a crucial component of any wood-burning stove as it can help raise the main part of a fire off the floor and help with airflow to a fire. However, some individuals are of a different opinion as they believe that If one uses a grate in a wood stove, many things could go wrong, especially if the grate is used in a wood stove that is not designed for that sort of thing. One of the consequences of such action is overfiring. This means that the wood in the stove will burn quicker than necessary, causing dangerous internal temperature, and could also destroy the wood-burning stove.
Despite these negatives, grates are indeed great for your wood stove burner. I say so because they make fire lightning in your stove easier; the wood splits go onto the grate, leaving a nice open space to enhance your kindling. Hence, I say to those who constantly as if it is necessary to get a grate for their wild stove burner that you are at liberty to put a grate on your wood stove burner if that is what you want. However, if you prefer your stove burner without a grate, it is also not a bad idea, it will function properly, and you may just encounter issues with arranging your logs in the burner.
Wood stoves have grates because they are designed to hold logs. However, some stoves are designed without grates, and if this is so, there is no need to use one, but if it has been designed to be used with a grate, it should be used. Grates in wood stoves come with their benefits, especially when designed to be used with grates. By having a grate, the fire is raised off the floor of the stove, allowing much better visibility of the flames, which is much cozier. Moreso, the inside is never designed to withstand the full heat of the fire. Hence the burning logs are elevated above the stove floor to prevent direct contact with heat. The sides of the stoves, too, may stand the risk of serious damage if not the grate is not used when it should have been used. This is so because burning flames from the stove should be elevated beyond the sides of the stove if a grate should be used, and it is used. The absence of a grate, in this case, may cause fire to directly heat the sides of the stove, thereby damaging it. Regardless of the many benefits of grates in some stoves, many stoves have been designed so that they do not need grates to function properly.
Fireplace and Wood Stove Grates
A fireplace/ Wood Stove grate is one of the most important features of a fireplace or a Wood Stove. It is unarguable that it is necessary to use one in a Fireplace. However, when it comes to a Wood Stove, it is debatable. You may use a grate for a Woodstove if it fits and you want the effects it brings to a fireplace, but you may also decide otherwise. 
A Fireplace/Wood Stove grate assists with the smooth operation of a fireplace. It gives a solid foundation for the fire to burn upon. It also serves as a filter for the resulting ash, thus keeping the fire burning efficiently. Equally, it raises the fire, allowing the fire to suck in oxygen. The improved airflow helps the fire burn evenly. 
Below are some of the best grates out there. Some are suitable for both Wood Stove and Fireplaces, while others are suitable only for Fireplaces.
Fireplace grates
You need a log grate to keep your logs stacked properly, so they burn more quickly and don't leave marks on your fireplace. The logs in a fireplace burn properly when there is space for air passage between the bottom of the fireplace and the stacked logs. 
The Amagabeli Garden & Home Black Wrought Iron Fireplace Log Grate 21 Inches, like most grates, lifts the firewood off the fireplace floor and hearth, allowing air to circulate through burning logs. The fireplace grate mentioned earlier is the best bet for those with smaller fireplaces who need the correct size to fit perfectly inside their fireplace. It measures 24inches in Length, 11.25 in With, and 7.5inches in Height. The Amagabeli Fireplace Log Grate BL0006 grate is considered to be very durable. Its thick steel construction will last a lifetime, including seven steel bars, a V-shape firewood rack, and the wide bars help keep burning logs and coals completely trapped till they burn into ashes. The shape of this grate also allows for convenient lighting. 
This small, sturdy, heavy-duty fireplace log grate is suitable for both indoor decorative wood-burning fireplaces, and it can be used outdoor, too, meaning that this grate can be used anywhere you want a fir. In addition to this, the four strong legs of this Amagabeli fireplace grate help prevent sagging due to heat and the weight of the firewood.
It is hard to find a fire grate as well crafted as this one. From the construction material to the design, Amagabeli has ensured that its customers get the best of the best. That, coupled with efficient and fast customer service, makes the overall package hard to beat. If you want to get a big grate for constant use to last many seasons, this might be the one for you.
Pros 
The iron for this grate is well built; hence it is very strong and reliable. 
It has sufficient elevation from the ground to allow the free flow of air through the logs.
It does not accelerate unnecessary wood waste.
It has a suitable design for wood and logs to remain in place 

It is V-shaped, a suitable design to conveniently hold logs of many numbers 

It is coated with non-toxic paint that won't produce any fumes.
Cons 
This grate has issues with Coating. Hence paint wears off after frequent use.

It is quite heavy. You may not be able to easily move around

It is quite expensive, but this is understandable since it is the best.

It is not suitable for smaller fireplaces or wood stoves due to taping.
SteelFreak Heavy Duty 13 x 10 Inch Steel Grate for Wood Stove & Fireplace
The SteelFreak products have their heritage in the United States. This custom fireplace grate offers another heavy-duty function perfect for fireplaces. Like the Amagabeli Garden & Home Black Wrought Iron, the StealFreak Heavy Duty grate helps improve airflow for an uninterrupted burning and a more secure log holding by lifting the firewood off the bottom of the hearth.
Unlike the Amagabeli Garden & Home Black Wrought Iron, the StealFreak Heavy Duty, contrary to its nomenclature, is easy to move around, creating an easy avenue for cleaning ash under the grate. Also, with its 1 x ⅜ inch flat steel bars, you can rest assured that the fireplace grate can last longer thanks to its durability. 
This grate is designed to outperform its low-quality cast-iron counterparts. It is also a fit for a small wood stove if a wood stove is what you need it for. Although grates are generally discouraged for woodstove burners, the Heavy Duty StealFreak is a perfect fit for some medium-sized wood stoves. And while you use them together, you will surely enjoy the same benefits this grate brings to fireplaces.
Pros
It is a perfect fit for both medium and small woodstoves.
Perfectly fitting size for small and medium-sized fireplaces
It has less sagging issues.
It enables a complete burn experience due to its good design.
It has very rigid and stable legs.
Cons
It can melt during a consistent and concentrated wood burn.
Its light nature makes it succumb to excessive heating.
Pleasant Hearth Premium Solid Steel Fireplace Grate
The Pleasant Hearth Premium Solid Steel Fireplace Grate is another heavy-duty fireplace/Stove Top grate that uses solid steel construction with 3/4 inches of solid bars. Just like the Amagabeli Garden & Home Black Wrought Iron, it is also V-shaped, a design that ensures a safe containment of your logs as they burn.
Like other top-quality grates, it is properly elevated from the ground. The height of the Pleasant Hearth helps enhance air circulation, which provides a longer burning fire and the best possible heat evenly distributed in the house.
Another pretty feature of this grate is its durability. It will last longer than most fireplace grates on the market because it is made with a solid black finish and is highly heat-resistant. This makes the grate a choice because you can afford to maintain high heating for a long time without fear of restocking in the nearest future.
Pros 
The manufacturers of this grate offer a lifetime warranty for this product. 
Its components are high steel quality, making it incredibly rigid and warp-resistant.
It has no requirement for assembly. 
It is properly elevated, hence helpful in air circulation.
It is strong enough to hold a good chunk of firewood.
Cons
It may be weighty, especially for feeble arms.
It can sag in the middle after a long time of use.
The Liberty Foundry G800-27 provides one of the most practical designs with a cast iron fuel-burning platform shaped like a basket. This model has a flat surface that allows for the secure stacking of woods. With this feature, it is not necessary to refuel all the time as the grate will be able to harbor a good number of logs at once. 
Formed into one solid piece, this basket-style fireplace grate measures 15 inches deep, 27 inches at the front, and 23 inches at the back. A major factor distinguishing this grate from others is its grid-style crate, suitable for coal and made from heavy-duty cast iron.
Pros
This grate model is sturdy and durable.

The Grid style structure helps secure loads of logs and coal

It is once piece; hence it needs not to be assembled

It has an open bottom for free flow of air

Because it is made from a single piece of cast iron, joining and sagging are very unlikely.
Cons
Cannot be used continuously for several hours

Some complaints about uneven legs and wobbling

Short legs make it difficult to use with a paper starter

Cast iron is not as strong as steel and is prone to breaking under heat.
Woodstove burning grates
Note: Some of these Wood Stove burning grates can also be used as a fireplace grate
The Amagabeli 20in Fire Grate Log Grate Wrought Iron is a firmly structured grate that measures 20 inches in length and Width, and it is also high by 6.7 inches from the ground. This height is necessary to lift the firewoods in the woodstove off the Chimney floor to allow for better air circulation around the logs as they burn. When there is sufficient air circulation, the fire in the stove keeps burning, and heat is supplied for a long time. Also, this structure guarantees ease in the ignition as Oxygen is a crucial component of a burning fire.
The Amagabeli 20in Fire Grate Log Grate Wrought Iron grate is made of 8 strong steel, strong enough to hold several wood logs. It also has a four leg round firewood rack that provides proper balance and holds the fire logs close to the fire, which birches logs for easy lighting. The Steel bars also help hold Charcoal and keep them from being directly placed on the ground.
Another interesting feature of the Amagabeli 20in Fire Grate Log Grate Wrought Iron is suitability for indoor decorative wood-burning and outdoor fireplace wood burning. It can even be used as a pit grate or stone fire pit. It can be used for several purposes, so it is popular for users. While some go for this product for its multi-purpose nature, others go for it for its incredibly strong structure. This grate is believed to be crafted from a thick and solid 0.7-inch square bar steel and the same square inch for its legs, providing it with the 'fortitude' to bear heavyweights. 
Pros
This grate is large enough to accommodate a lot of logs

It can function in both fireplaces and woodstoves

It is strong and sturdy with about 0.7-inch square steel thickness

It can withstand a lot of heat

They are durable.
Cons
The burning paint may produce harmful fumes 

Paints wear off after some time

It may sag after a long period of use 
The Syflame Stainless Steel Fireplace/Wood Stove log grate is a 2-inch solid metal that efficiently holds wood logs without slipping through its V-shape and immense strength. This Skyflame Stainless Steel grate measures 24.3 inches in length and 8.7 inches in Width. It is made from a sturdy and durable material. Its material is thick in about 1/2 inch square steel bars with well-crafted welds. It is also built with a high-temperature feature.
By using this grate, you can bring longevity to your fireplace. Its proper elevation from the ground keeps your chimney floor from direct heating and allows for sufficient air circulation. There is also a good chance of cutting wood consumption in half and significantly reducing smoke in your fireplace or woodstove when you use this grate.
The prettiest feature of this grate, as far as I am concerned, is that it is multi-functional. It is not only suitable for indoor fireplaces, chimney hearths, or stoves but also for outdoor fire pits. Furthermore, coal or wood applies to this metal firewood burning rack, and it is suitable for indoor decorative wood-burning fireplaces and outdoor durable fire pit grates. 
Pros
It significantly reduces smoke in the fireplace

It is strong and sturdy with metals 2 inches wide

It is large enough to accommodate several logs 

It is tightly held together at the edges to prevent sagging

It is multi-functional
Cons 
Paint may wear off after some time.
This grate, like the others, keeps burning logs at least 3 inches off the ground. It measures 20 inches in Length and Width and 7 inches in height. It comprises 12 strong and thick iron bars designed for a heavy-duty iron structure.
Its height is very helpful for proper air circulation and a long-lasting wood stove. Since it raises burning logs from the hearth, direct heating is prevented from the Chimney walls. The curved edges help prevent the logs from rolling out of the firewood grate, thereby making the fire hotter, better, safer and reducing fiddling to maintain the fire. Finally, it is also multi-functional. It is suitable for use both in a fireplace and a wood stove.
Pros
It has a heat resistance feature.

Its curved edge allows for a proper hold of fire loads

Its 3-inch height provides enough elevation for adequate air circulation.

It is strong and sturdy, holding several logs at once
Cons
Its black paint may wear off after a short time

It is not the best for pit fireplaces
Frequently Asked Questions
Can I use my Fireplace grate in a wood-burning stove?
Some fireplace grates can be used also as wood-burning stove grates. While this is possible, you need to be positive about their compatibility before using them.
What is the best Fireplace grate?
The Amagabeli Garden & Home Black Wrought Iron Fireplace Log Grate 21 Inch. is still considered the best grate for fireplaces. 
Why should I use a Fireplace or a Wood-burning stove?
It is notoriously true that it is important to keep warm during winter and other cold seasons. Not only does a fireplace help you with that, but it also cuts down your expenses while you do it.
ESTIMATED TIME DESIGNING AND UPLOADING THIS ARTICLE
ESTIMATED TIME RESEARCHING AND WRITING THIS ARTICLE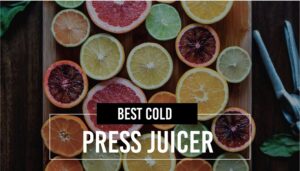 The best cold press juicer is what you'll need to create healthy options for your snacking needs, and it's something good to have when you're on the go. Warm weather is on its way, and you want to be a healthier, better you before it
Read More »