If you have been following our posts about which juicers to buy, the best juicers for different fruits and veggies and our famous posts about the best vegetables and fruits to juice then read to enthralling yourself in a more detailed guide on how to make juice. Today we cover the details on prepping your ingredients for juicing and then how to serve them to get the best fresh, homemade juice experience possible. If you prep those tasty, healthy ingredients before juicing properly then you will end up with a tastier juice and with less leftovers that you don't know what to do with. However, before we go into that, let's take a quick look at some of the juicers and juice extractors you can count on for your juicing activities. Check our comparison table below;
As an Amazon Associate we earn from qualifying purchases. We may earn a small commission for our endorsement, recommendation, testimonial and/or link to any products or services from this website. Thank you, your qualifying purchases help support our work in bringing you real daily gift ideas.
See below the most recommended juicers in the market today:
| Image | | | | | |
| --- | --- | --- | --- | --- | --- |
| Item | Breville JE98XL Juice Fountain Plus 850-Watt Juice Extractor | BLACK+DECKER JE2200B 400-Watt Fruit and Vegetable Juice Extractor | Hamilton Beach 67601A Big Mouth Juice Extractor, Black | Omega NC800HDS Juice Extractor Nutrition Center Juicer – Silver | Mueller Austria Juicer Ultra 1100W Power with Anti-drip |
| Manufacturer | Breville | Black+Decker | Hamilton Beach | Omega | Mueller Austria |
| Color | Stainless Steel | Black | Black | Silver | Silver |
| Material | Stainless Steel | Plastic | Plastic | 18/8 Stainless Steel | N/A |
| Standout Feature | 1-liter Juice Jug | Stainless Steel Cutter and Strainer | Powerful Electric Motor | 2 HP Motor | Extra-large 3-inch Feed Chute |
| Wattage | 850 Watts | 400 Watts | 800 Watts | 150 Watts | 1100 Watts |
| Weight | 9 pounds | 5.55 pounds | 9.55 pounds | 18.7 pounds | 2.2 pounds |
| Editor's Rating | ✸✸✸✸✸ | ✸✸✸✸✸ | ✸✸✸✸✸ | ✸✸✸✸✸ | ✸✸✸✸✸ |
| | | | | | |
Now that you've taken a good look at our comparison table to check which juicers are best fits for your juicing adventure, let's now focus on how to prep each fruit (in an alphabetical order).
1. APPLE: Apples are popular fruits, and the fact that they make some of the best fruit juices makes them even more important. Unlike bananas and avocados which should not be put in the juicer because they do not have enough water content to give smooth consistencies in the machine; apples can do just fine in a juicer. Before putting them in your juicer for processing, cut your apples into moderate sizes and remove the seeds.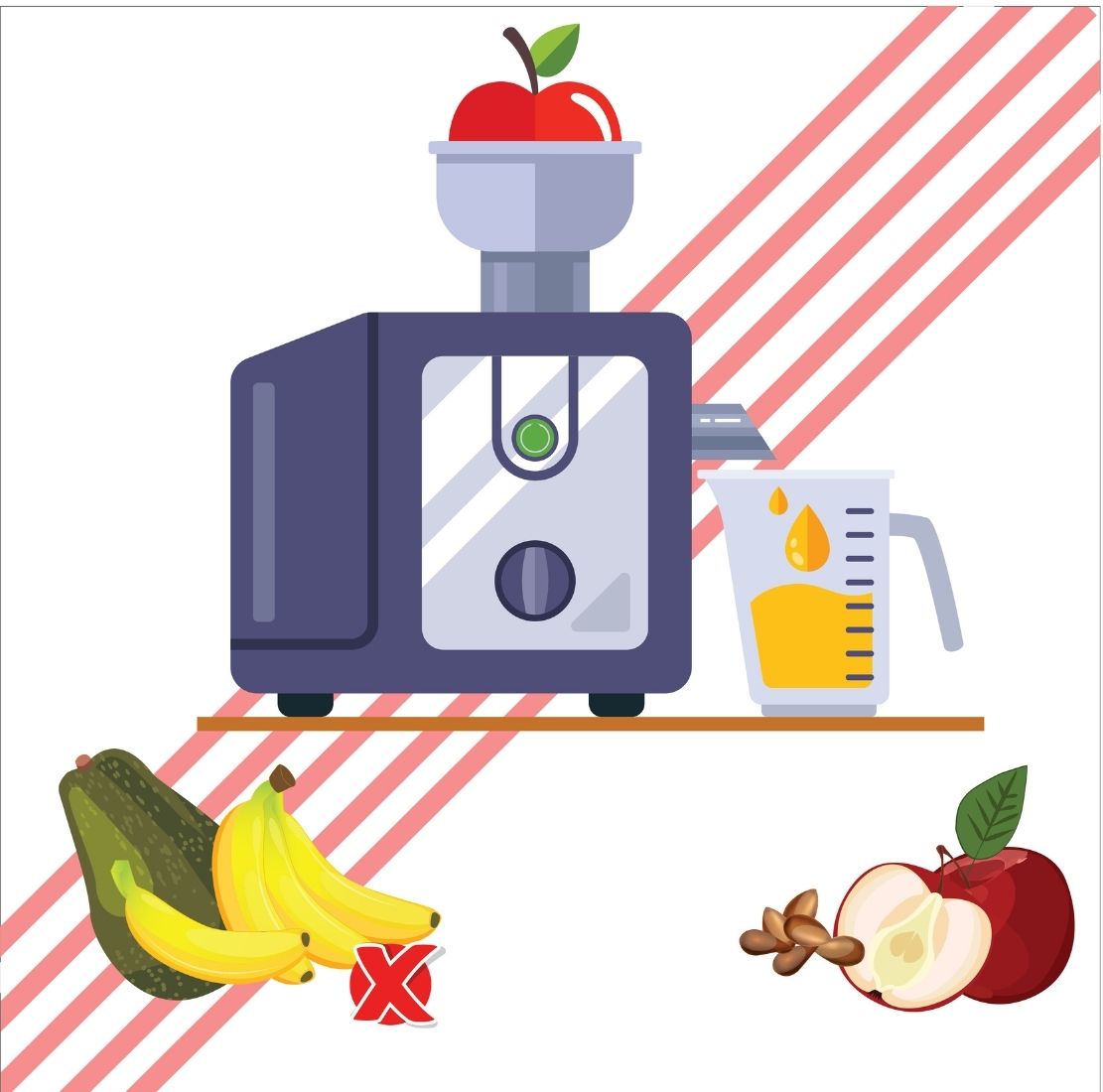 2. APRICOTS: Apricots contain high levels of fiber which in turn help increase metabolism, thereby aiding digestion. They are also filled with different vitamins like A, E, and C, as well as iron. During weight loss, you can turn to Apricots to help make your body feel fuller so you won't have to eat every time. Before you juice; rinse, slice and remove the pit in between the fruits.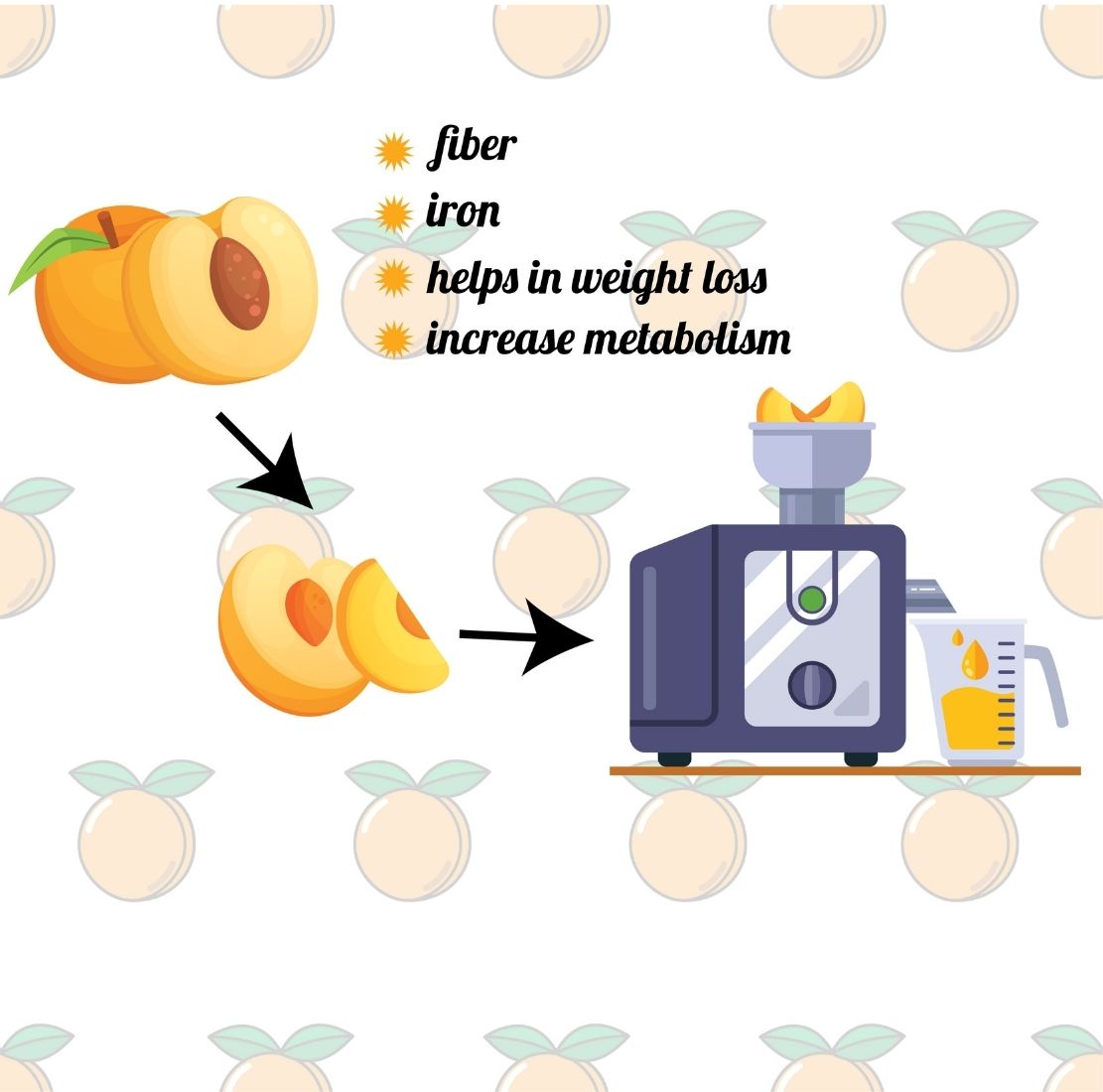 3. ASPARAGUS: If you're looking for moderately-balanced vegetables nutritionally, asparagus should be right on top of your guess list. Asparagus is high in different nutrients like fiber, thiamin, vitamins B6 and A, as well as folic acid and potassium. If you serve 5-ounce of asparagus, you'll get about 60% of folic acid in return and the good thing is that this folic acid is low in calories, thereby making it very healthy to consume. To prep you veggie, rinse it thoroughly and put in your juicer, starting from the bottom of the stalk.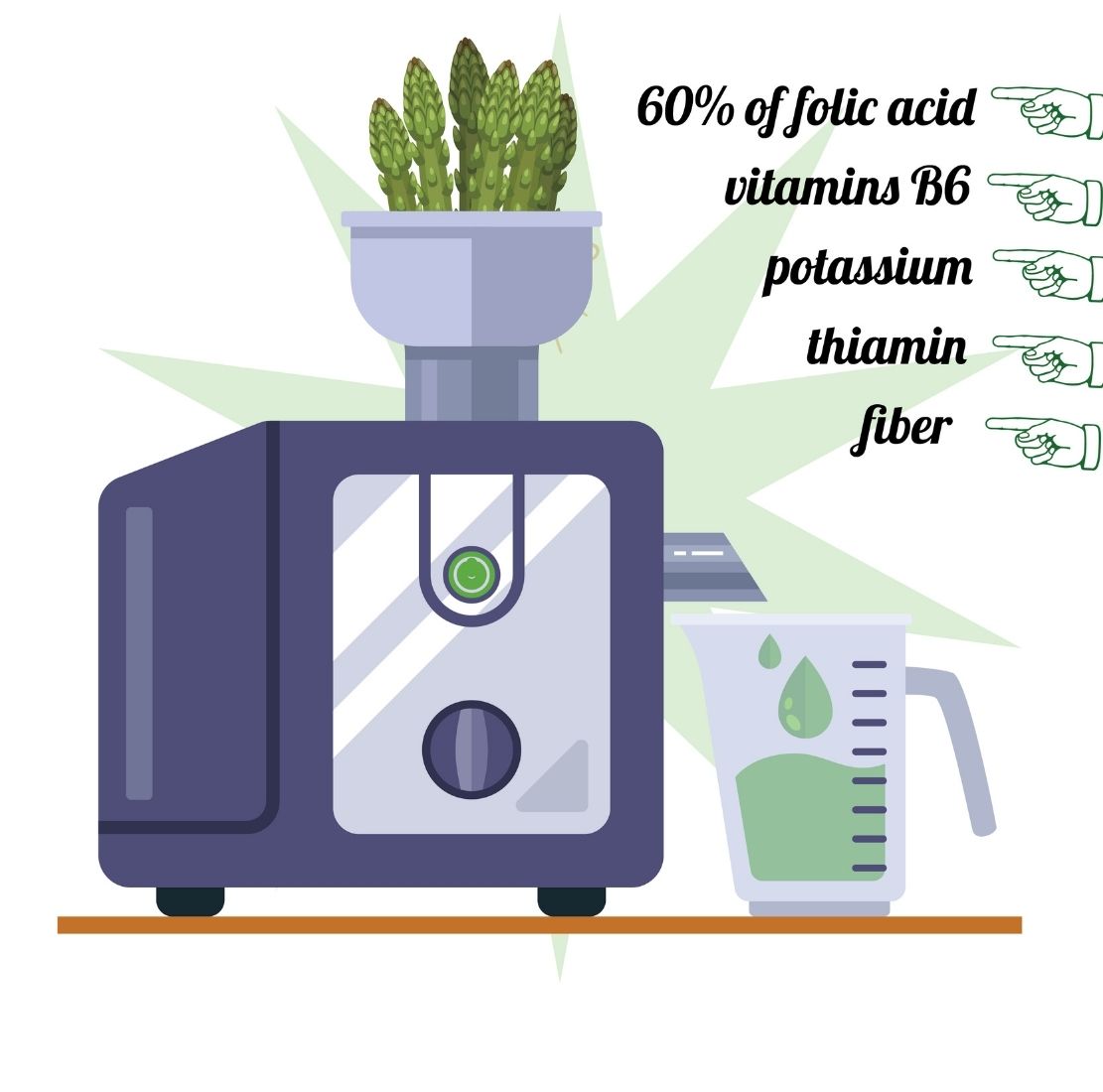 4. AVOCADOS: We briefly talked about avocados earlier on and we clearly stated that due to less water content, you shouldn't put avocados in juicer. Instead, you can blend using a blender and add the content to the juice you're about to make in a juicer as just thickener.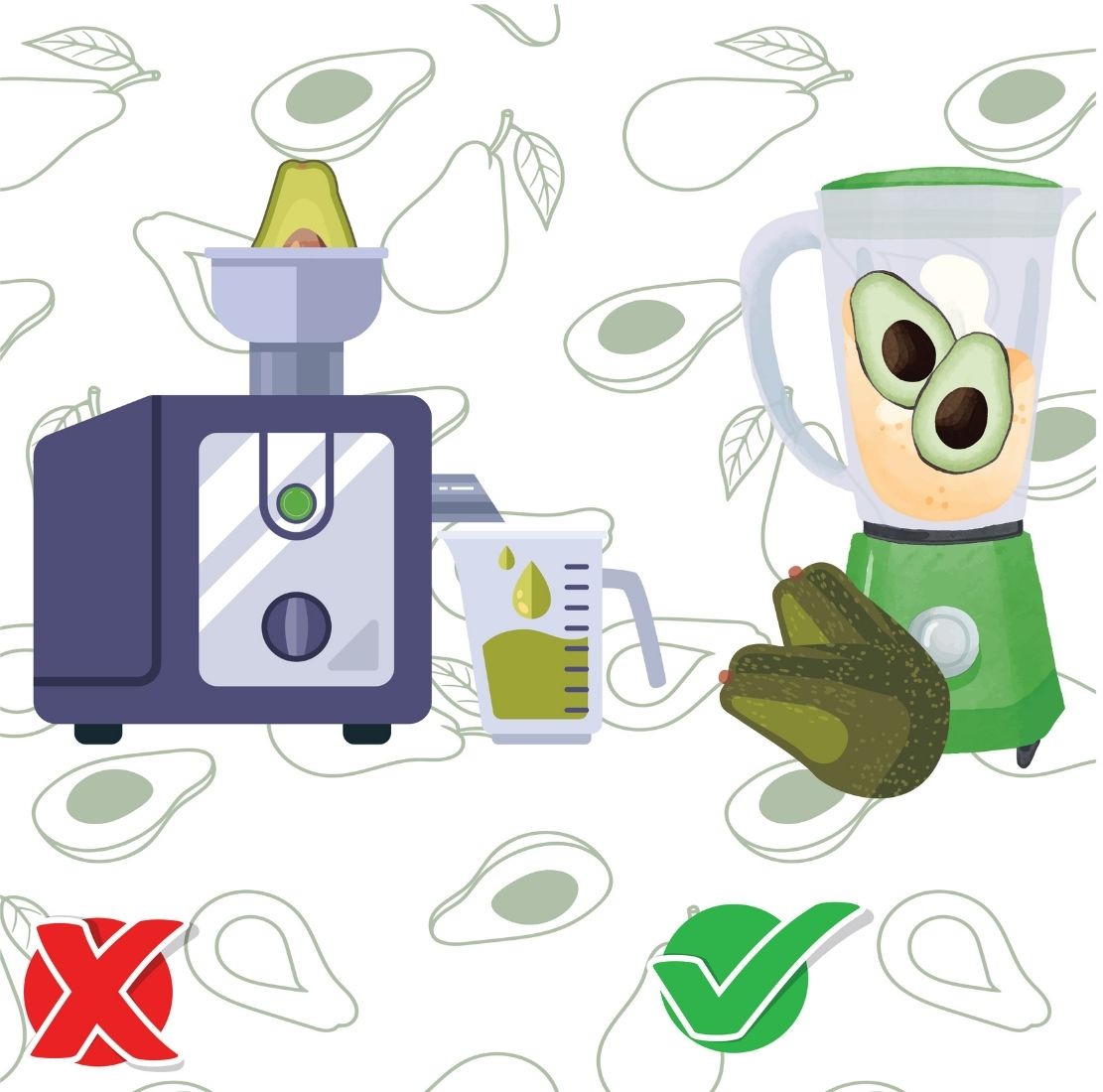 5. BANANAS: As tempting as it might be to put bananas in your juicer, please try as much as possible not to give in to that quick rush. Just like avocados, bananas are not meant to be juiced in juicer; instead, you can only use them as thickener for your juice after you must have processed them in your blender because that's the only way you can get the best results out of them. You'll find lots of vitamins and minerals including potassium which promotes a healthy heart and can also help lower high blood pressure.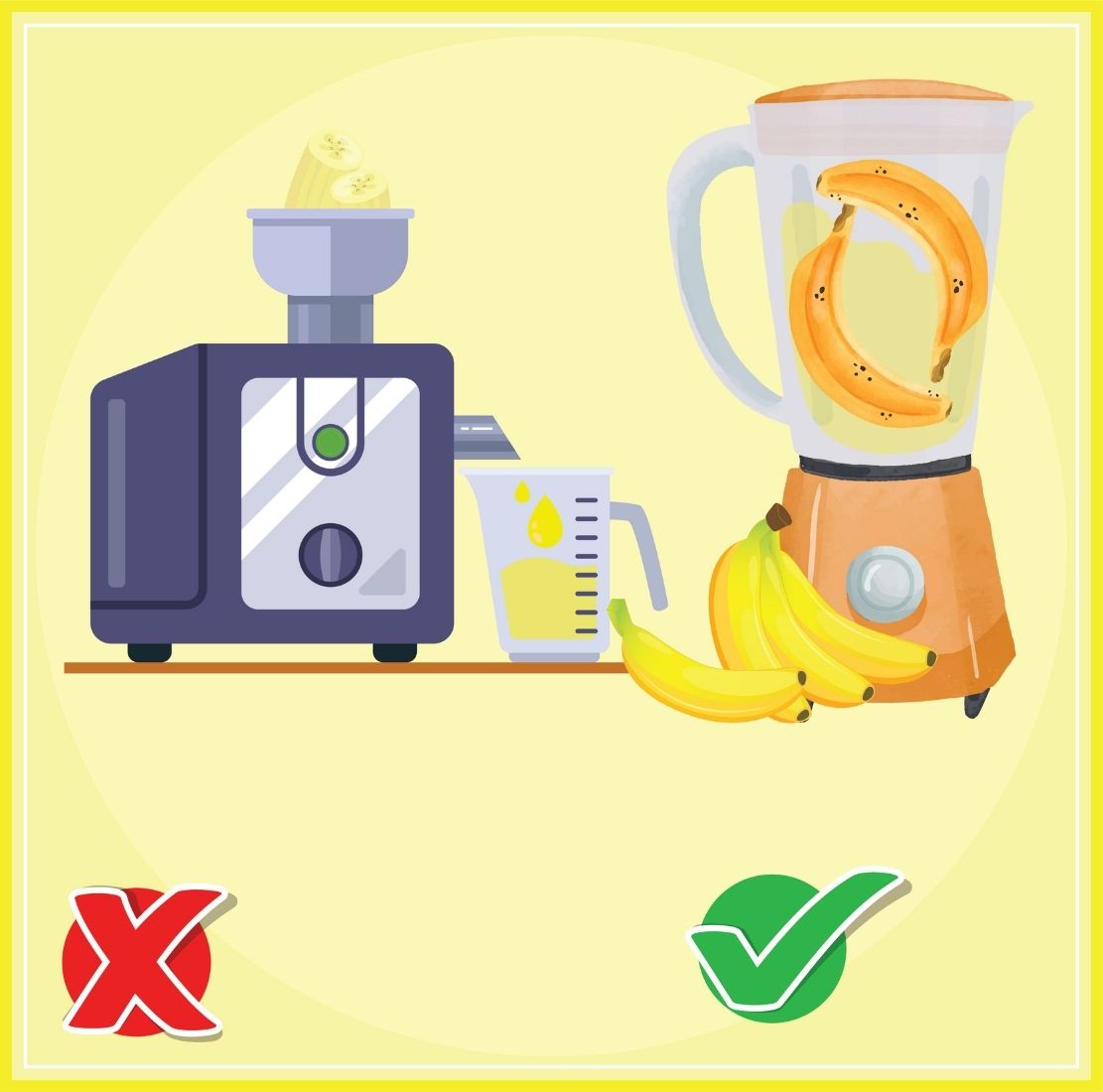 6. BEETROOT: To avoid the supposed earthy taste, always make sure you peel your beetroots before juicing them. Lots of people always have one bad thing or two to say about unpeeled beets after juicing them. Also before juicing your beets, slice them to the perfect size that can fit into your juicer to get the right consistency in the end. Green beets are highly nutritious and that's why people always want to have a piece of them. They are packed with vitamins A and C, as well as iron and calcium. Also, they are a great source for potassium, manganese, and fiber.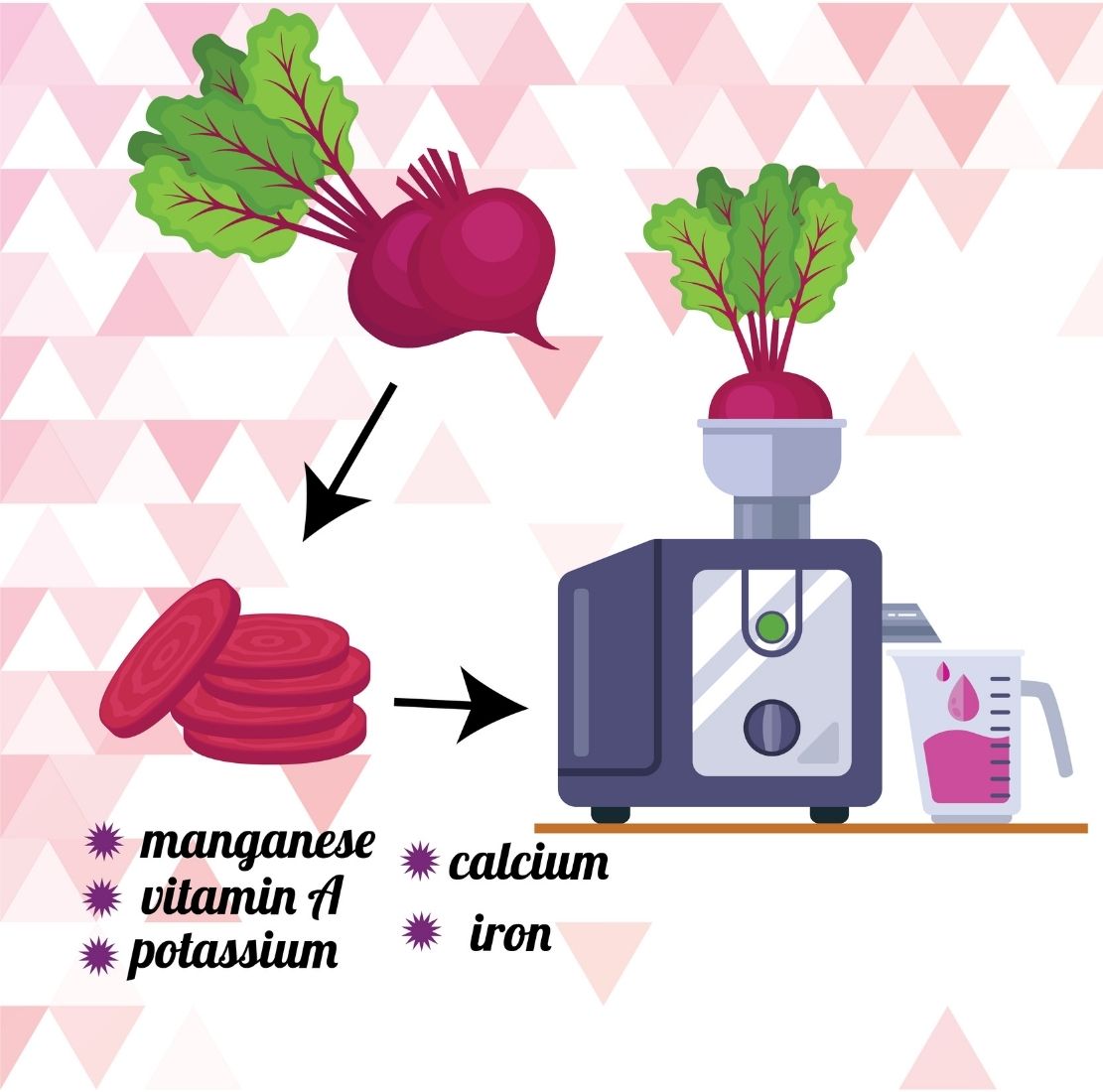 7. BELL PEPPERS: If you'd like to spice things up a little, bell peppers are the ideal option to turn to. Packed with a high level of iron, folate, and fiber; people seem to be heads over heels when it comes to bell pepper, especially with the knowledge that they can juice it with the seeds, which are perfectly safe for one's health. In bell peppers, there are other vitamins like A, C, and potassium. Before juicing, make sure you remove the stem and rinse well to wash off dirts.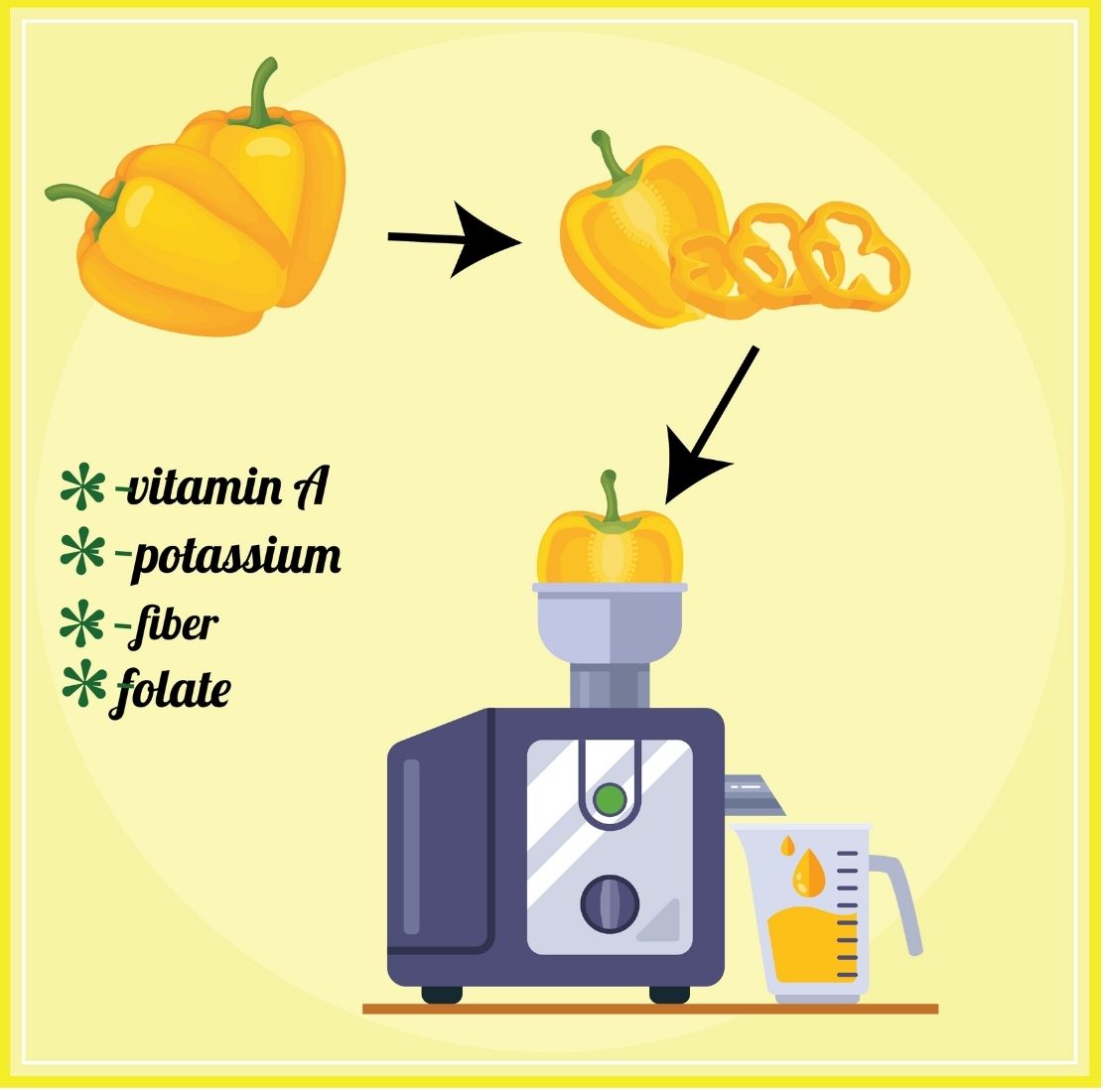 8. BLACKBERRIES: One thing you need to know about blackberries before juicing them is that they are only best used for juicing the day they're washed, otherwise, you won't like their look. Blackberries, like other berry fruits, are packed with a group of healthy substances called 'polyphenols' which produce some antioxidants that reduce high levels of damage in liver tissue.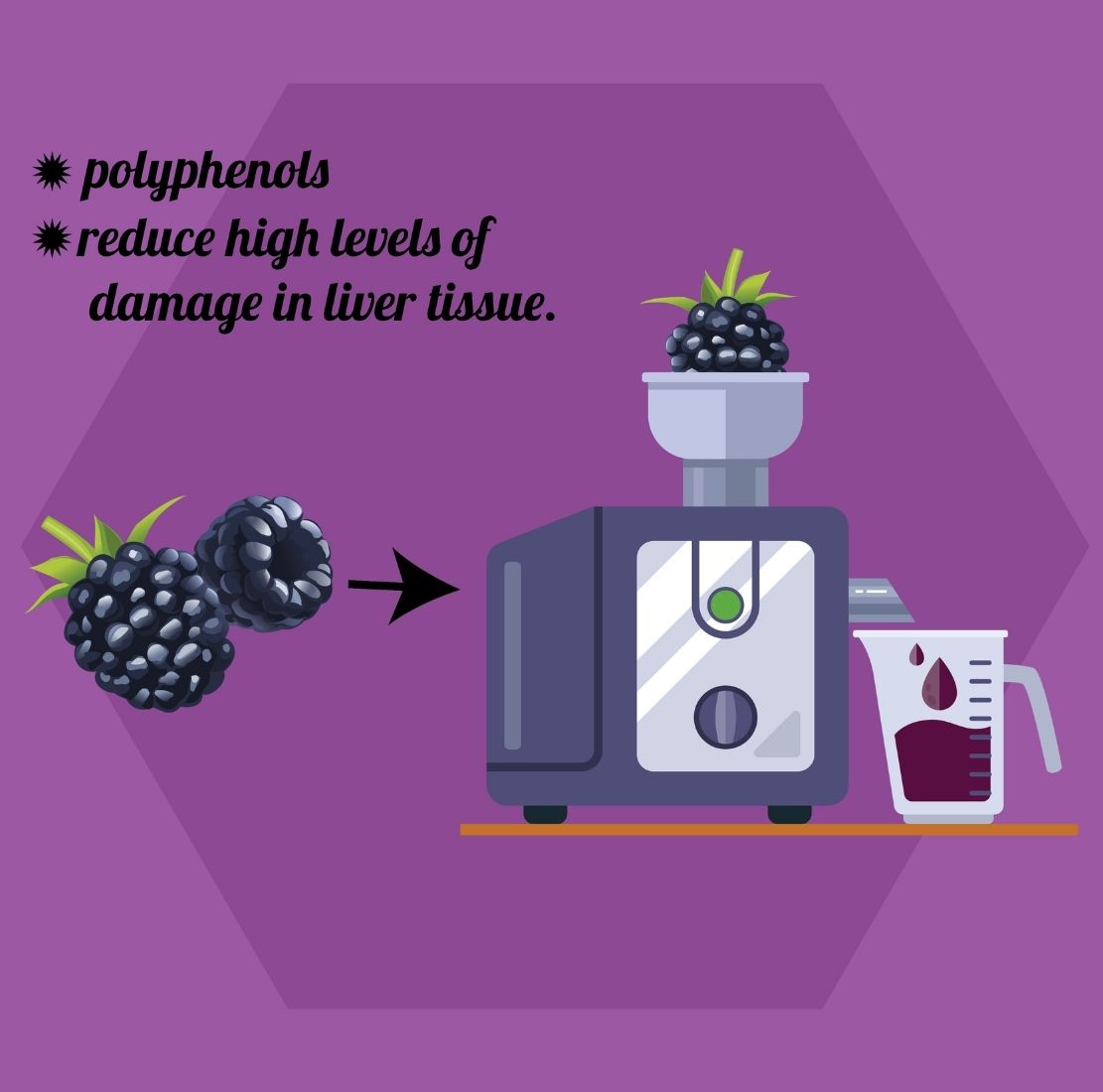 9. BLUEBERRIES: Blueberries are nutritiously similar to blackberries, cranberries, and other berry fruits. They are also a great source for polyphenols which are healthy substances that protect the liver cells from serious damages. They are also high in vitamin C and potassium, both of which make them the go-to fruit for people who live with heart diseases and inflammatory diseases. To juice them, wash them very well in a strainer.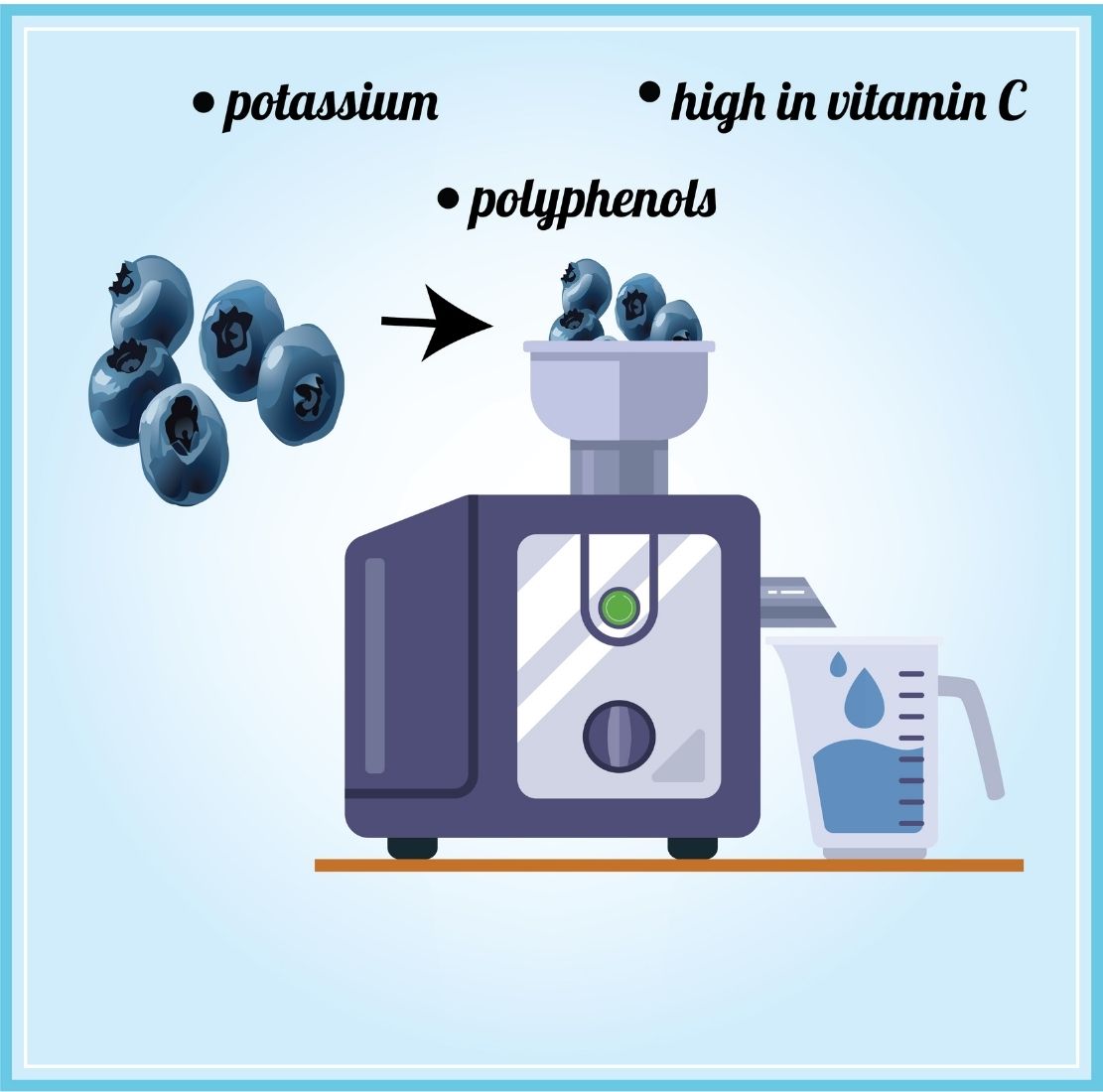 10. BROCCOLI: To get the maximum nutritional benefits from juicing broccoli, rinse the broccoli and process from stalk to the top. Being a good source for protein, potassium, calcium, magnesium, and even folic acid.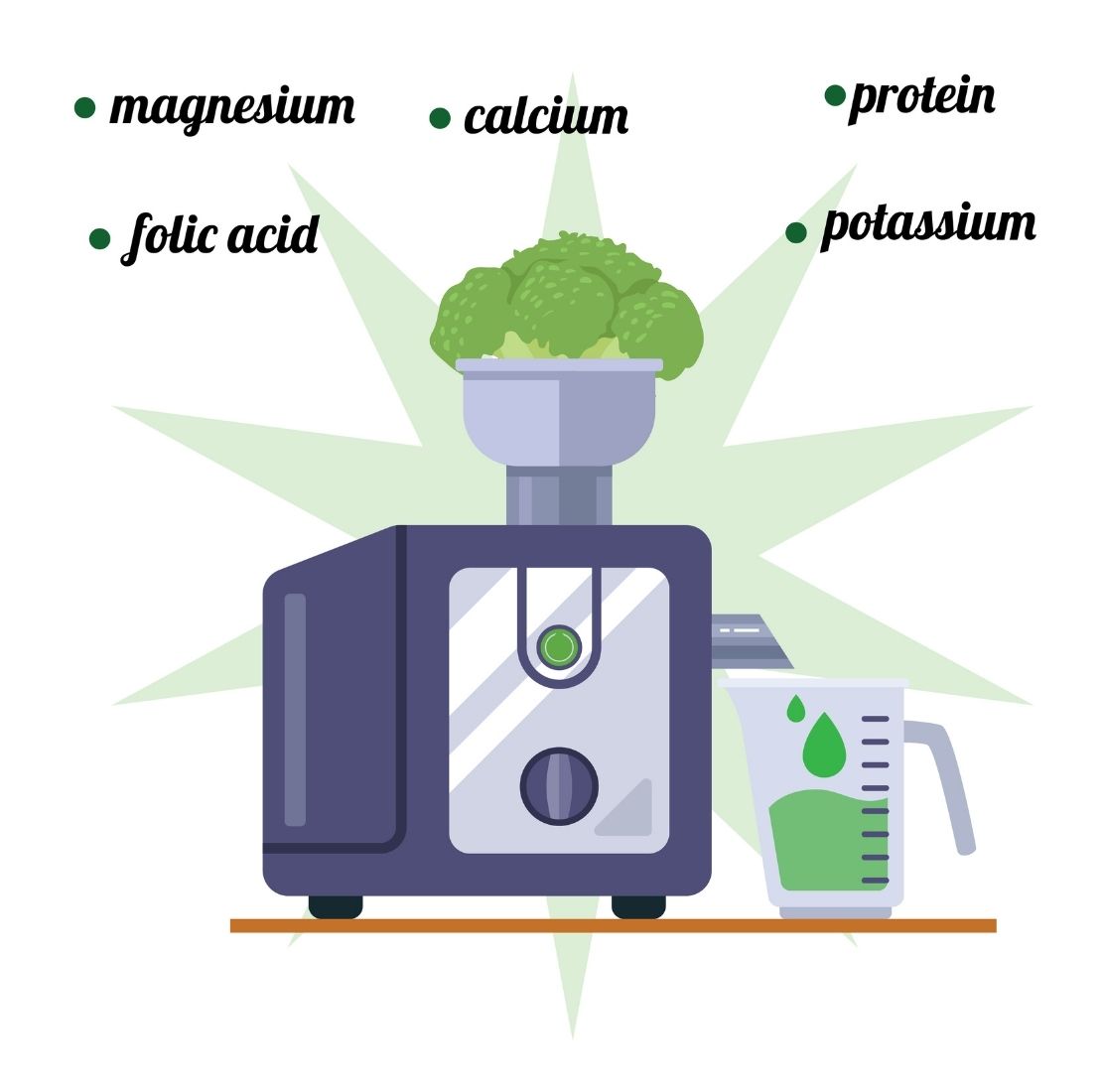 11. CABBAGE: Cabbage is a very popular veggie because it contains high levels of different nutritious vitamins and minerals. To juice it, you'll need the green or the red cabbage because they both contain high levels of vitamin C which help battle indigestion and in some ways, lower blood pressure. However, you'll only get the perfect consistency if you cut the cabbage into smaller units.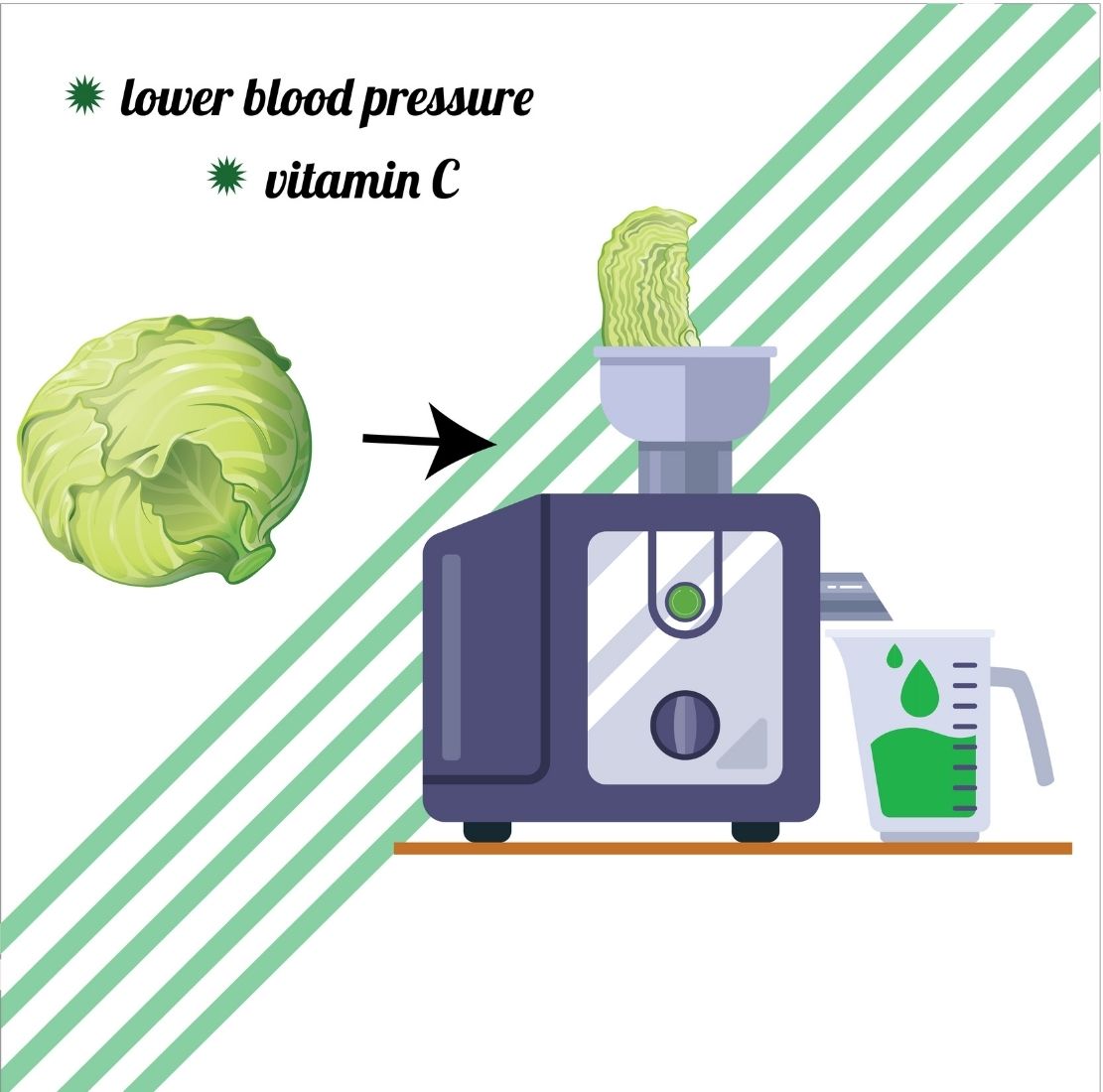 12. CARROTS: Carrots are to be washed carefully before putting them in your juicer, even if you do not peel them. Some people prefer to process their carrots without peeling. Carrots are packed with lots of nutrients like vitamin K1, fiber, potassium, beta carotene, and antioxidants.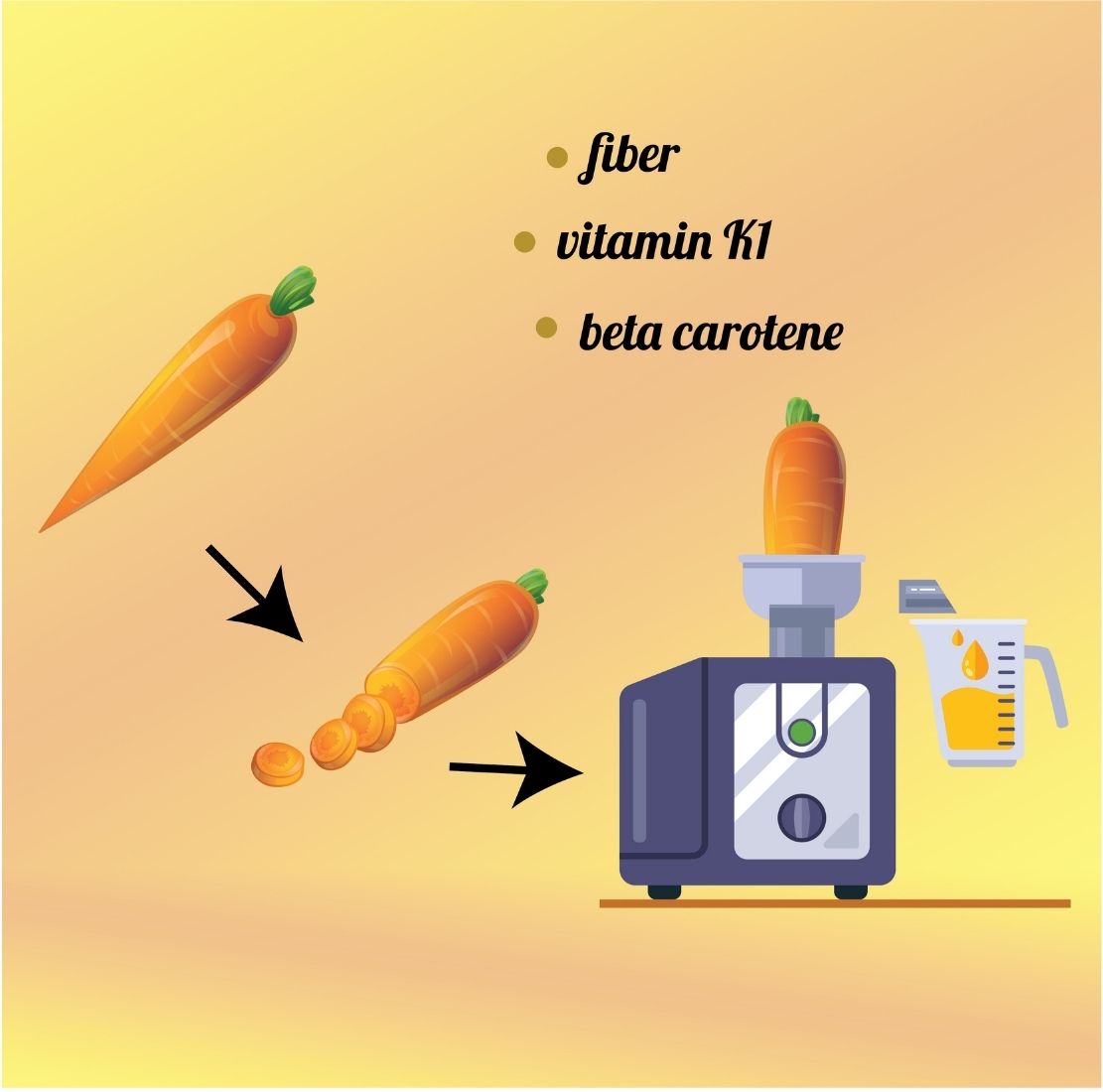 13. CUCUMBERS: When it comes to possessing a host of nutrients, cucumbers are right there on top of the list. A cup of cucumber slices contains up to 19% of the whole of vitamin K you need for a day. Other nutrients included are copper, magnesium, phosphorus, and vitamins C and B. Slice your cucumber into halves before putting them in your juicer for processing.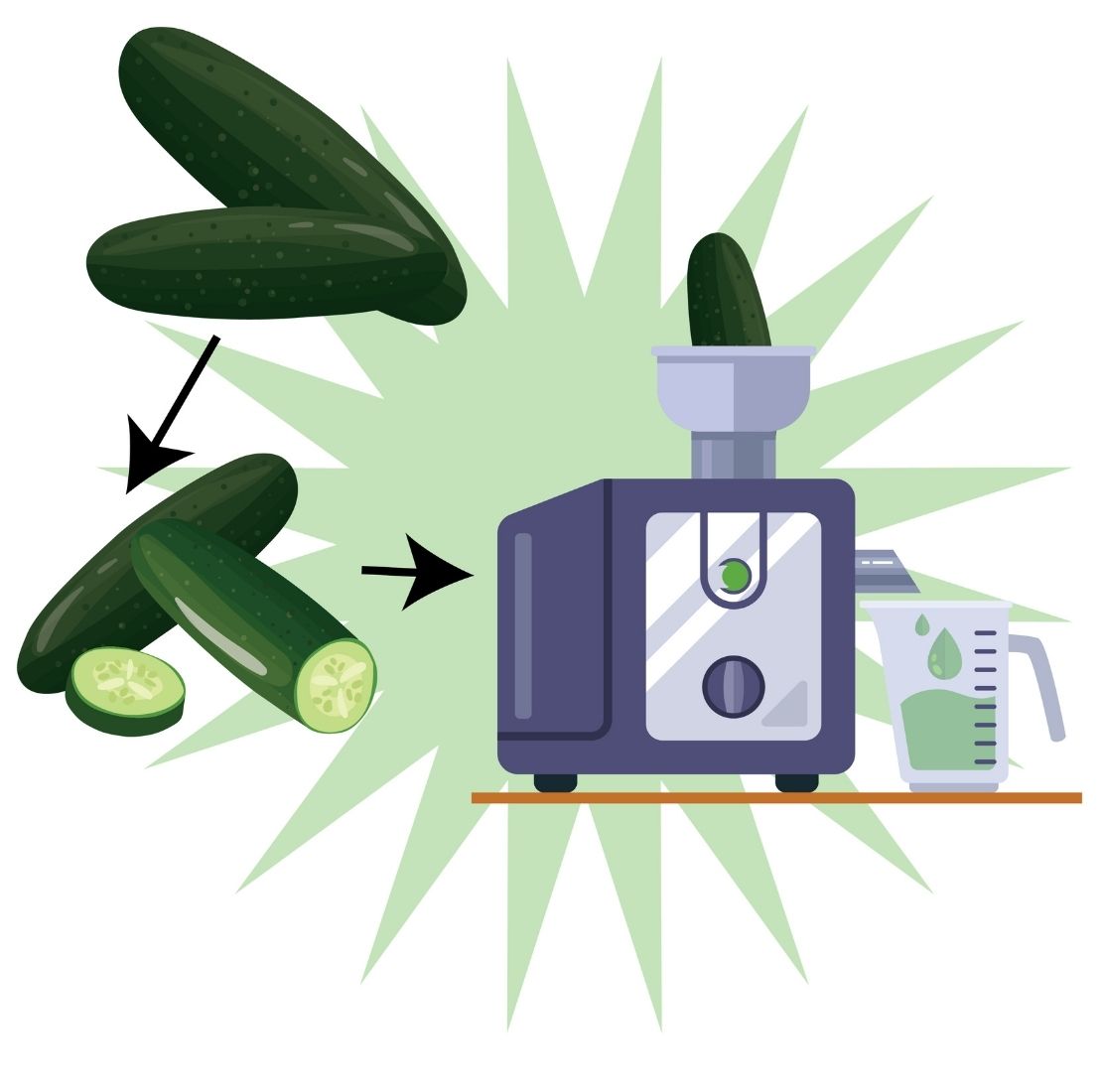 14. GRAPE: Grapes are good for healthy bones and that's due to the high level of vitamin K in them. 151 grams of grapes provide over a quarter of RDI for vitamin K which is great for solving blood clotting problems. It also has a powerful antioxidant that is tasked with helping to connect tissues. All colors of grapes are nice but before you process them for juicing, make sure you wash them properly and remove them from their stems.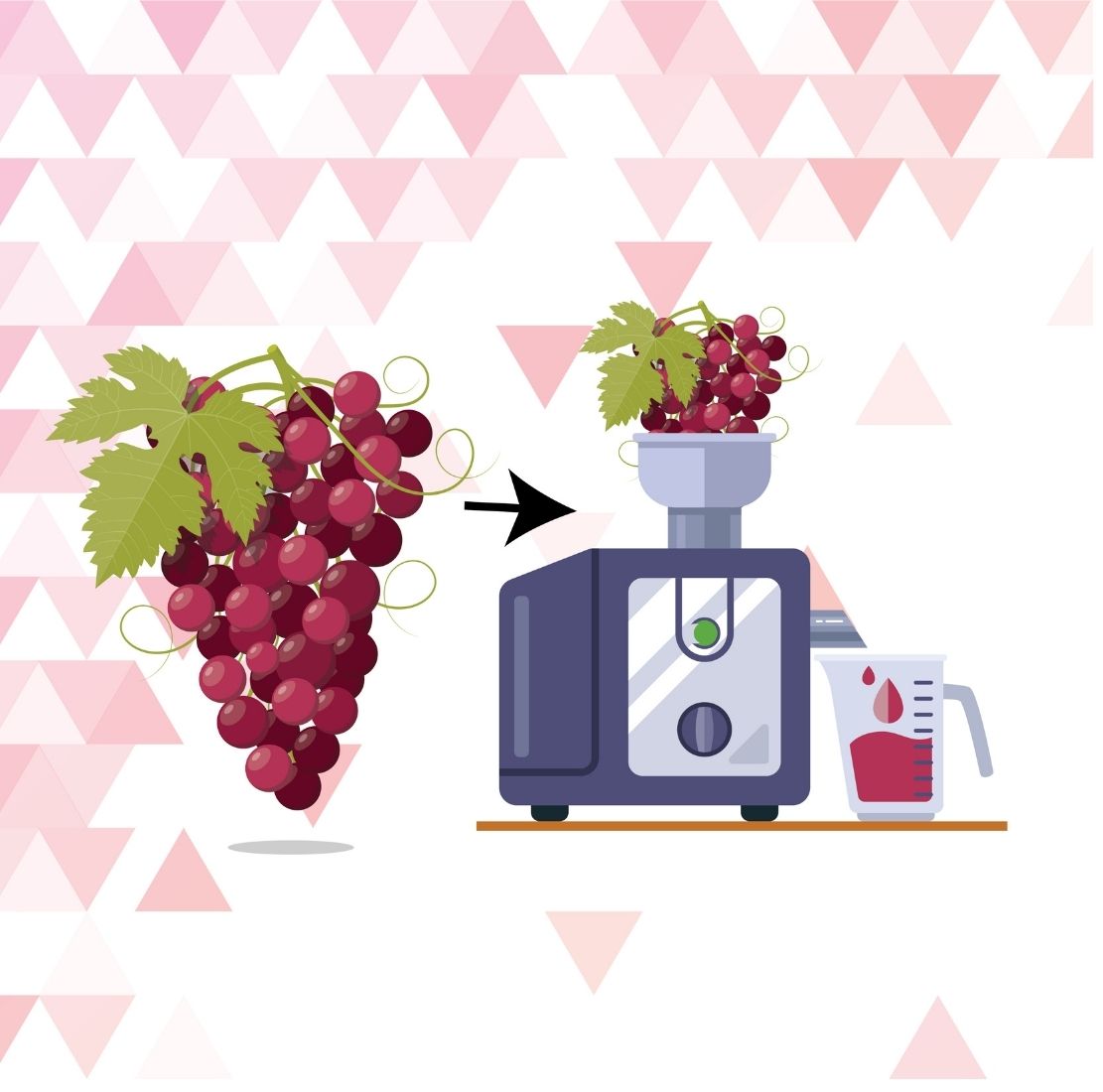 15. LEMON: Lemons are filled with vitamin C and other great antioxidants that are also found in other citrus fruits. When peeling the skin off, try as much as possible to keep the white pith because it contains the necessary nutrients your body needs. Before juicing,slice into the perfect sizes for your juicer so as not to get your juicer overcrowded. To get more nutrients, you can as well keep the seeds in too.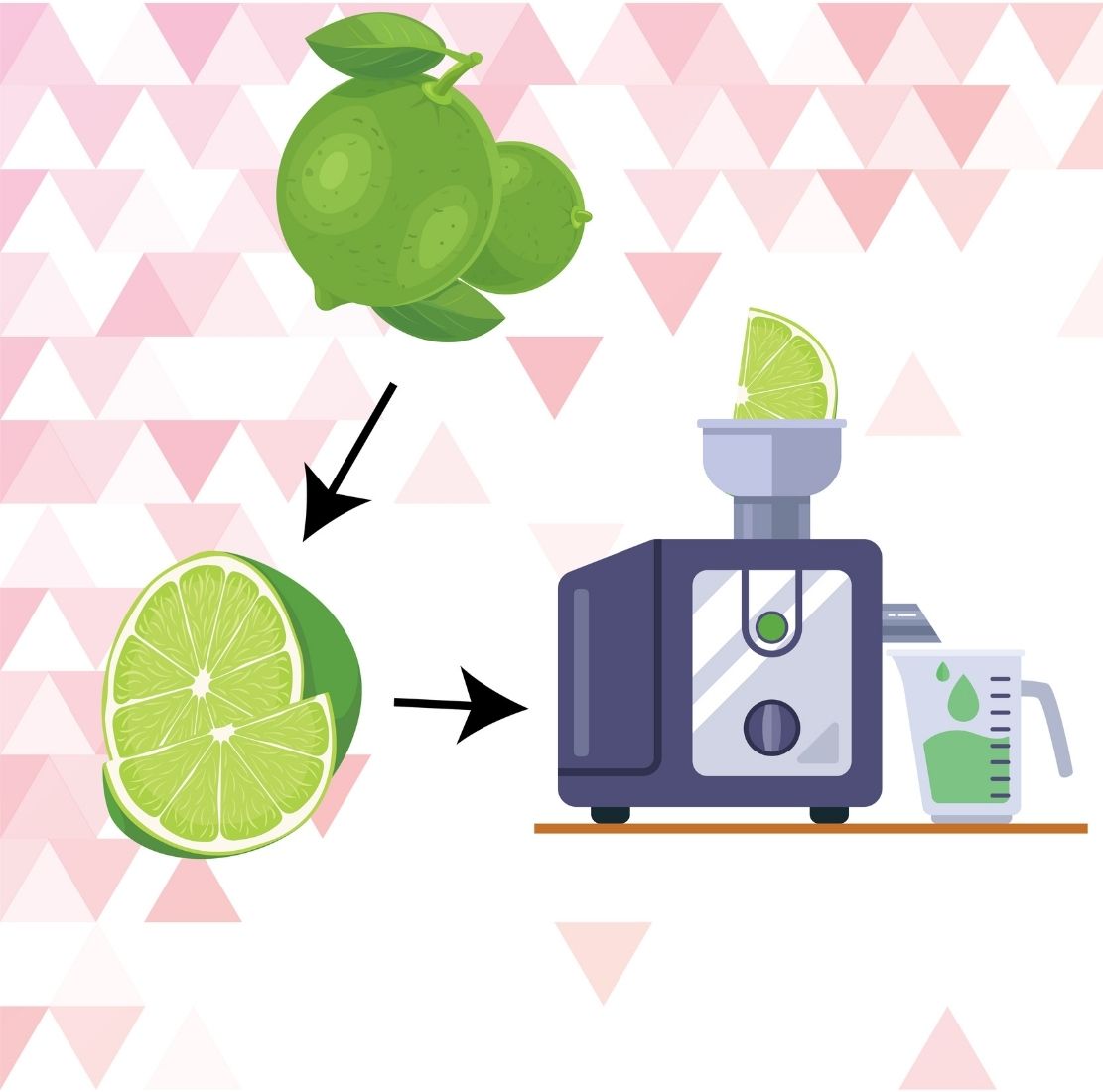 16. LIMES: To peel off your limes, you can use a peeler but do not forget to leave the white pith as they contain high levels of different nutrients including vitamin C and other antioxidants. Centrifugal juicer is the perfect juicer for limes because it'll help process the seeds too which are also highly nutritious.
17. MANGOS: Mangos are almost cholesterol and fat free with lots of vitamins and minerals which have earned them the status of 'superfruit'. ¾ serving of mango means that you already have 8% of your daily vitamin A and B6, and 50% of the daily vitamin C your body needs. To juice mangos, peel the skin and cut off the spears from the core. It is even tastier when mixed with pineapple which helps provide a very creamy finish for your juice.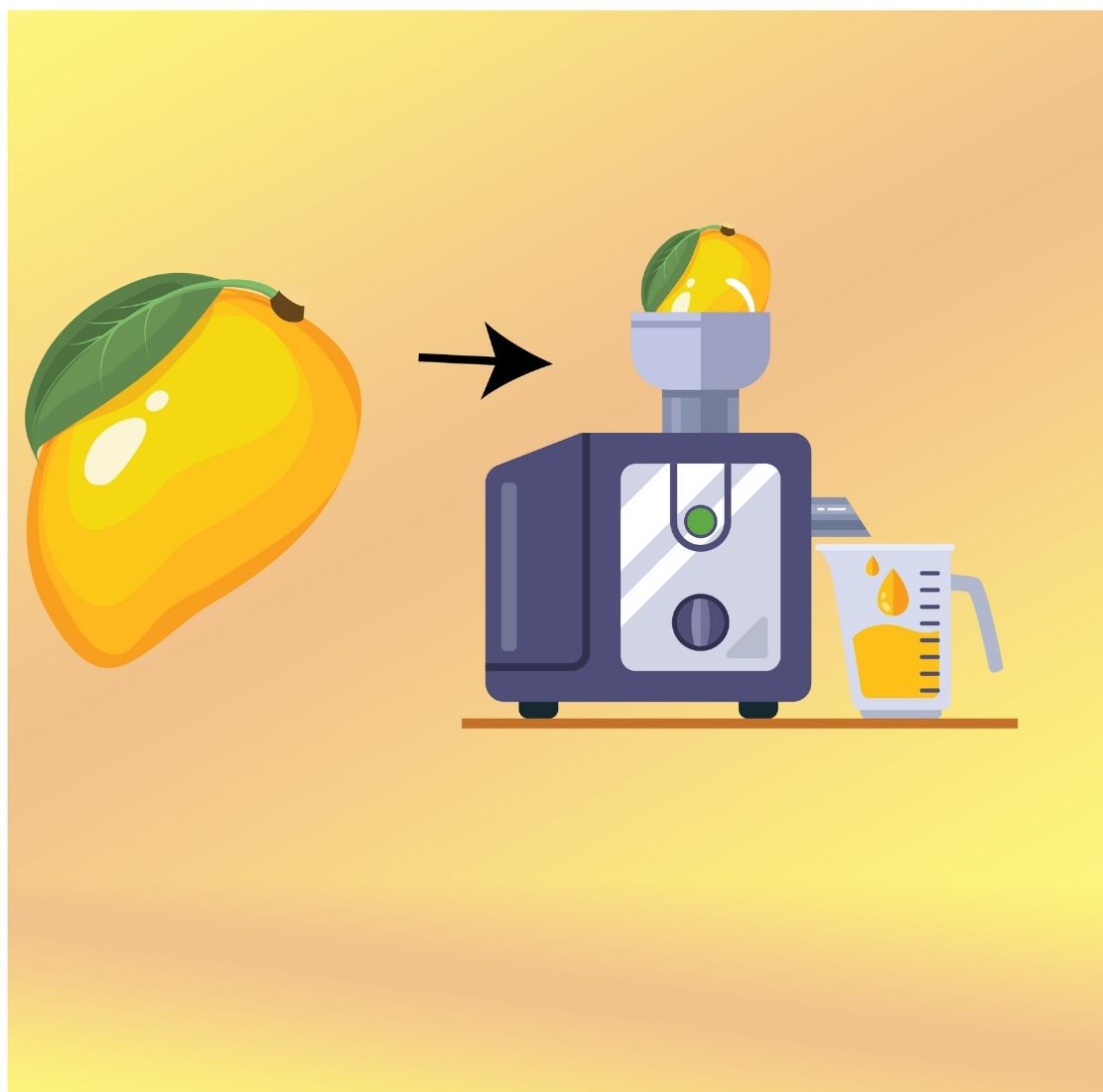 18. ORANGES: As we all know, oranges are citrus fruits that are very rich in vitamin C and other nutrients. Just like other citrus fruits, when processing oranges, try to leave the white pitch because it contains lots of nutrients your body needs. Process your orange the same way you'll process lemons and limes. Cut them to sizes that would only fit into your juicer before you begin to process.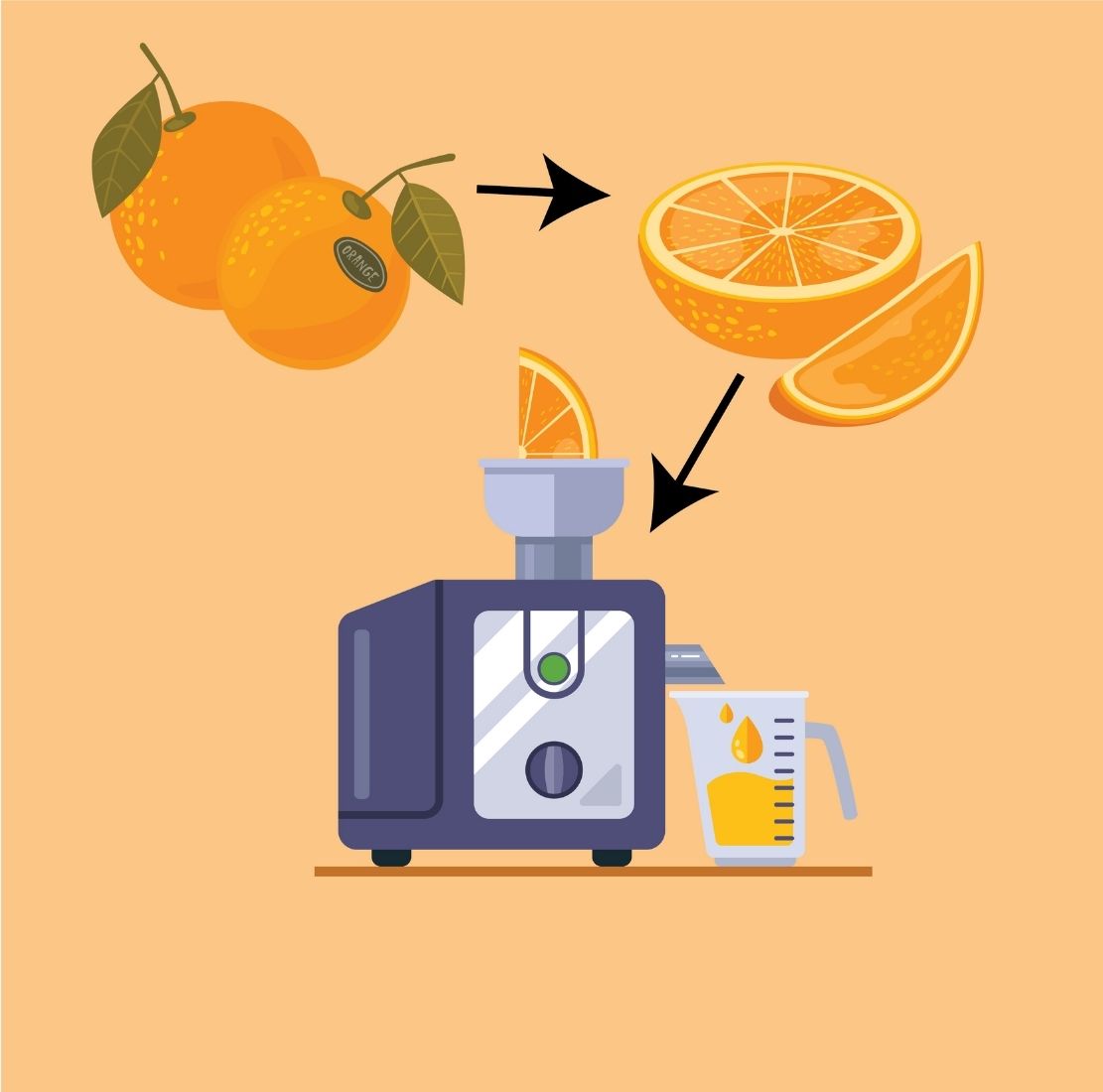 19. SPINACH: Spinach is great for juice, especially when combined with apple or carrot. However, you might not like the result if you do not wash it well before you start juicing. Spinach is a great source of lots of vitamins including vitamins B2 and B6, as well as vitamins K and A.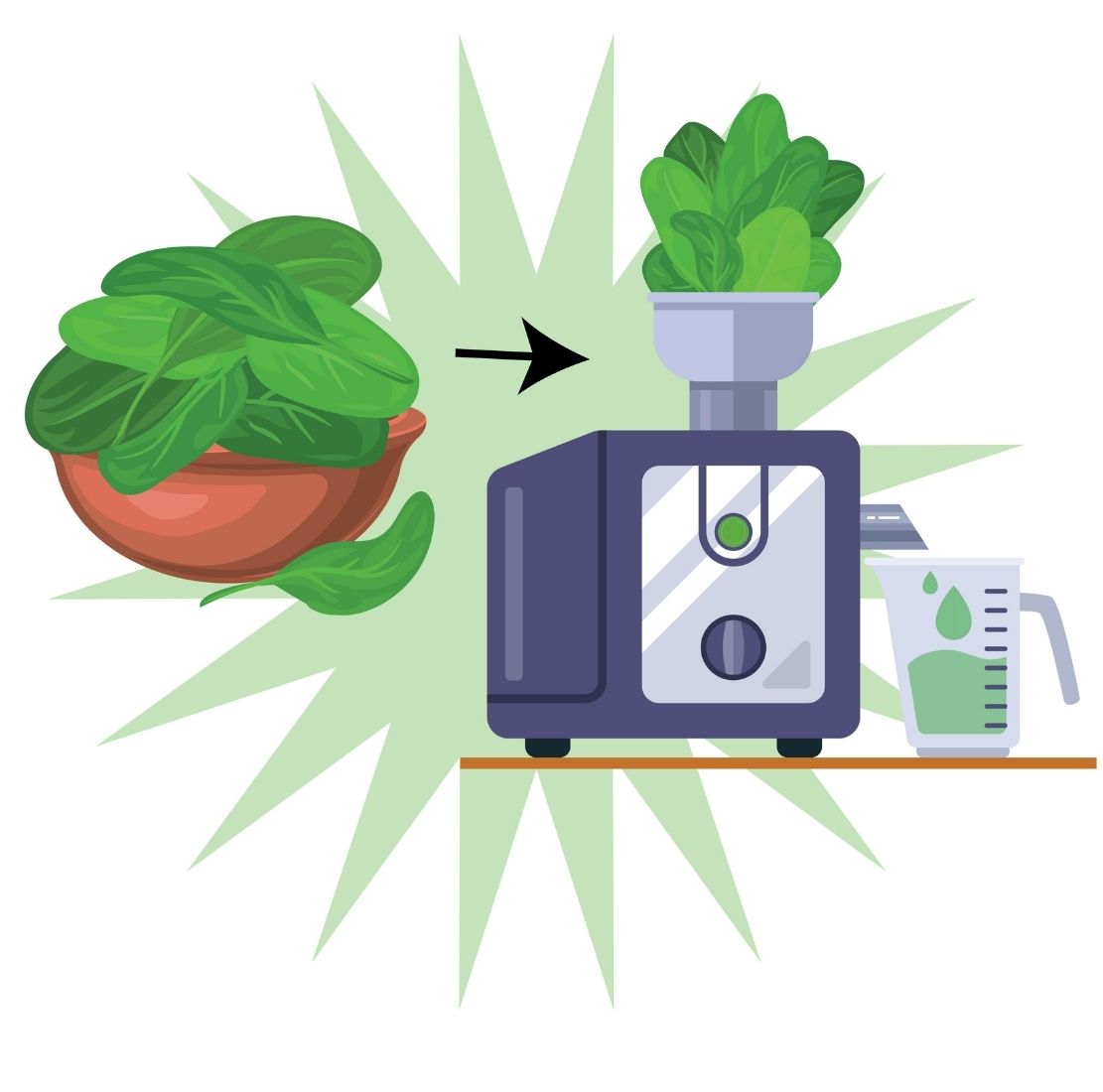 20. STRAWBERRIES: The last on our list are strawberries and have we saved them for last because of their sweet flavor? You'll even get a better result if you mix these strawberries well with other berry fruits and process with the right juicer.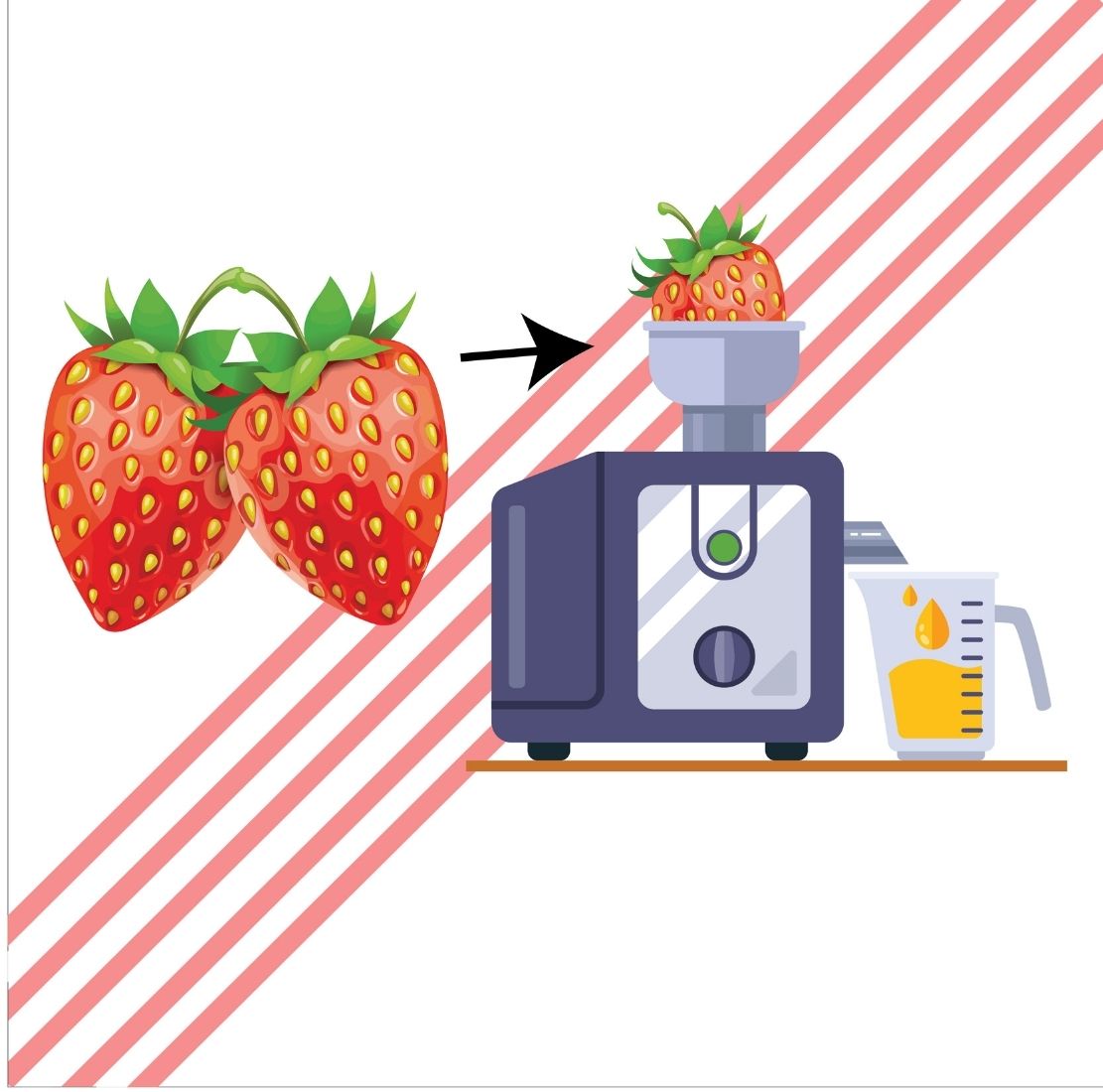 Frequently Asked Questions
1. Can I make juices without a juicer?
Making juice without a juicer is very possible as long as you have a blender and perhaps a strainer too which is 100% optional.
2. Juicer or blender; which one is better?
The only difference between these two machines is the consistency each one produces. With a blender, you'll have a fuller result because both the fiber and the bulk will be processed unlike the juicer that'll only give you the fiber materials.
3. Can juicing help me clear up my bowels?
Juices have lots of water content and that is good for proper digestion and bowel movement. A fruit juice like lemon juice is great for this purpose.
Serving Freshly Squeezed Juice
There are many ways you can serve juice but we prefer these tall, large glasses so you can really get a dose of healthiness. We also couldn't help but be charmed by these neat glasses which look hand painted and will set off your mornings with a smile. If you want to go the extra mile then add a tropical stirrer like these below.
Always add some crushed ice to your juice and a slice of lime or lemon. Serve chilled and everyone will love your homemade juice and will want you to make it every day of the week, whatever the weather.
If you want to try something interesting then add some soda cans to the table to mix with the fresh juice. In addition to sodas, offer an array of fresh fruit juices during breakfast and lunch. In addition to the serving pitchers, display the actual fruit alongside the beverages. It offers a beautiful visual presentation and showcases the flavors in a fun way. We also love small shot glasses brimming with different juices. If you are having a party then this is a great way for everyone to have a taste of something. Do some quirky recipes and mix and match different ingredients. Line them up on the buffet table and let everyone choose from yellow and green to pink and blue. You will be the talk of the neighbourhood after you try this! Whether you're serving energizing juice shots in the morning or bold tequila shooters in the evening, individualized sips are a great grab-and-go option. They also give guests the chance to branch out and try new flavors and libations while networking.
If you want to go the extra mile then serve freshly made juice in coffee mugs on a saucer and add a slice of strawberry or an orange slice on the plate. This was taken from the idea that when you order coffee you get a biscuit with it so why not order juice and get a slice of fruit with it?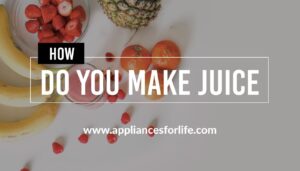 Guide 101 – How Do You Make Juice?
If you have been following our posts about which juicers to buy, the best juicers for different fruits and veggies and our famous posts about the best vegetables and fruits to juice then read to enthralling yourself in a more detailed guide on how to
Read More »