Having a refrigerator in your space means that you have one of the most coveted kitchen appliances. Refrigerators have been popular for decades, and over the years, they have proved to be indispensable, as they're always needed in every household across the United States. The past decade has ushered in a new era of kitchen appliances that are filled with tech-inspired features, exactly what is needed in our homes. Each year that passes by, we see the production of high-end refrigerators, which are defining the modern world, and how it needs to be.
Although modern appliances are built to be durable, one of the best ways to make sure they fulfill their life expectancies is by using them correctly and maintaining them properly. One of the many advantages of a modern LG refrigerator, and refrigerators produced by other brands is that they are very easy to clean. This makes them better than traditional refrigerators, and it is just one of many advantages they have over their traditional counterparts. Maintaining your refrigerator goes beyond cleaning its body whenever there are visible stains on it. One of the easiest ways to extend your refrigerator's lifespan and functionality is by cleaning the refrigerator coils. According to Maughanster Appliance Repair, cleaning the condenser coils on your refrigerator should be done every 6-12 months to make sure that they stay in perfect conditions.
Those who are not used to this process might find it difficult, especially if they are trying it for the first time. The good thing about knowing how to clean your LG refrigerator coils is that you don't need to involve any technicians. However new you are to the process, our step-by-step guide will help you learn this process in the simplest way possible. This knowledge is extremely important as major issues could develop as a result of your refrigerator condenser coils not working properly. Frequent usage of your refrigerator means that a lot of elements in the refrigerators are working tirelessly to maintain maximum functionality. These coils can accommodate debris and dust, which can cause them not to function properly, and to reduce the impact it'll have on your refrigerator, you'll need to get them cleaned as soon as possible. If your refrigerator is not cooling as it should, one of the first places to check is the condenser coil.
What are condenser coils?
If you are the type that pays attention to details, you'll know that the condenser coils are one of the most important elements in the refrigerator. If these coils get damaged, your refrigerator might stop cooling. The work of the condenser coils is to condense and cool the unit. This shows just how important they are, and whenever they are dirty, they stop working effectively, which causes them to work harder, and at some point, stop working totally. Dirty condenser coils will negatively impact the longevity and efficiency of your refrigerator which is why knowing how to clean your LG refrigerator coils (if you own an LG unit) is very important.
Depending on the model of the refrigerator in your space, you might find the condenser coils either at the back or the front base of the unit. These spots are where most LG refrigerators have their condenser coils. To know where to find the ones in your refrigerator, you might have to check the manual. Apart from supplying the refrigerant with cool air, it also helps disperse heat from the refrigerant, which is a very important process in getting the right temperatures in both the freezer and refrigerator compartments. One of the reasons why condenser coils are susceptible to dust, dirt, and other related substances is because they are located in places that can't easily be cleaned on a normal day. To clean your LG French door refrigerator condenser coils, you'll have to dedicate some time (about 15-30 minutes, depending on how fast you are).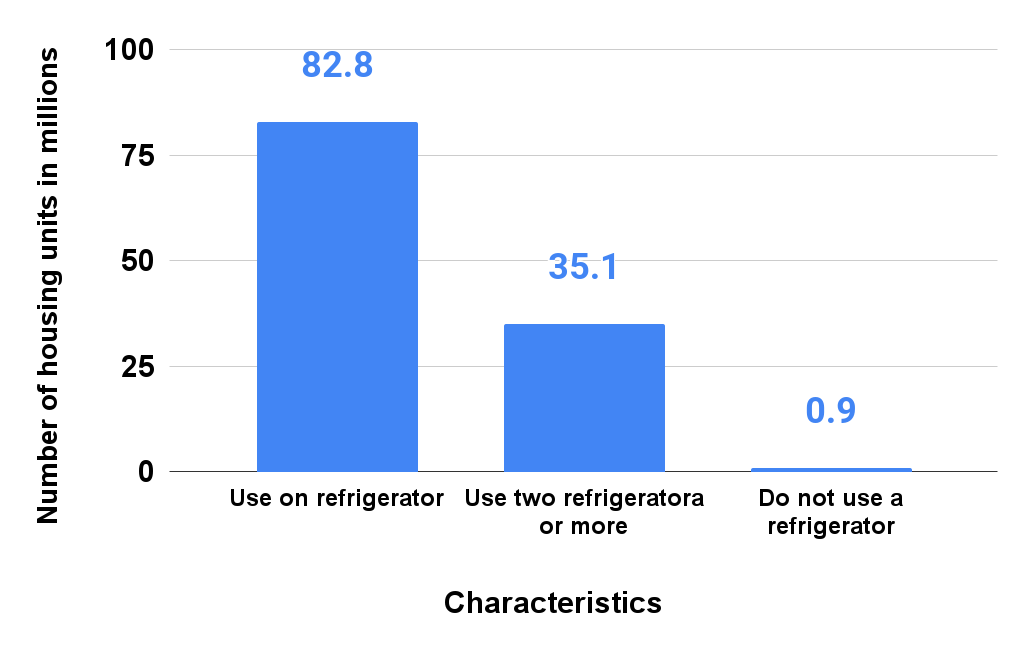 With so many people opting for refrigerators in their households, the sales of refrigerators have been at their highest in the past few years. According to the statistics provided by Arne Holst of Statista, as of 2015, the number of people that owned at least one refrigerator in their space was a total of 118.2 million, and out of those figures, 35.1 million owned more than one refrigerator.
Before buying a new refrigerator, certain factors can affect the outcome of the purchase, whether positively or negatively. With this in mind, some of these factors are what you should seriously consider when purchasing a new refrigerator. Let's take a quick look at some of these factors below;
What you should consider before buying a refrigerator
Purchasing a refrigerator is a tedious process; at least for some people. No one likes to go into the market without a proper idea of what they want, and that's what most people end up doing. The appliance industry in the United States is so huge that the options are very numerous, and if you don't go with a proper plan, you might end up purchasing the wrong product for a lot of money, and you will have to either settle for the wrong product or make an additional financial commitment to get the refrigerator of your dream. Some of the many factors you need to consider before purchasing a refrigerator include
Space
Space is always a big factor when you're looking to purchase, not just a new refrigerator now, but any appliances at all. This is one of the first things on people's list, and it's like that because it helps them purchase the right product for their space. You might love a refrigerator so dearly but that's not what your space needs because it can't fit in. You can't just purchase a refrigerator because you love it and it has all the features you want in a refrigerator. Before you go on a search for a new refrigerator for your kitchen, experts have advised that you take the measurements of the space you're looking to sacrifice for the refrigerator. You won't be taking the measurements of the space alone, but also the doorways because what good is it when your refrigerator can't even go through the doorways?
Energy efficiency
Naturally, the refrigerator is an energy-consuming appliance. To further stress this, you need to know that the refrigerator consumes over 20% of the total energy consumption in your space. However, with the help of technology, energy consumption is not as bad as people make it seem as long as modern refrigerators are concerned. These refrigerators are built with the latest technology, and they are built to be energy efficient. If you wish to take a step further, try to purchase a refrigerator that comes with an Energy Star rating, which is a rating that shows just how much energy the refrigerator will consume over a period (usually 12 months). Opting for an energy-efficient refrigerator will do you a lot of good, as the impact won't be hugely felt on your electricity bills.
Features
Buying a new refrigerator is always fun, especially when you have a clear idea of what you want which includes the kind of features you want in the refrigerator. If you have kids at home, you might want to consider safety features like child lock, which is a feature that limits the interaction of younger children with the refrigerator, preventing them from being harmed by the unit, and the unit from being damaged by them. Other exciting features come with modern refrigerators, but you need to know that the more sophisticated features the refrigerator is packed with, the more money you'll have to part ways with. If you're on a budget, you might be limited to only a few features, but whatever you do, make sure you opt for the refrigerator that has at least 70% of the features you want in a refrigerator.
Your budget
The final, and perhaps the most important factor is your budget. Purchasing a refrigerator means that you have to work with a particular budget, although, that's only for some people. Having to work with a budget comes with a lot of cons, one of which is having to settle for an option that is slightly not up to the standard you want in a refrigerator. Those who are not on a particular budget will have the liberty they want in the market, as they can choose the products that have all the features they want in a refrigerator. Budget is an important factor, and you need to set it properly before you settle for the refrigerator of your choice.
How to clean your LG refrigerator coils
Condenser coils play a huge role in making sure your LG refrigerator is always in perfect condition. With such a huge role to play, you need to know how to clean condenser coils in your LG refrigerators. Thankfully, cleaning LG refrigerator condenser coils is such an easy process, even if you're doing it for the first time. Dirty refrigerator coils will only put additional pressure on the coils, more than they have to deal with on a normal day. If the coils are dirty, the refrigerator will require them to work harder to keep your food cool, which can eventually lead to a major breakdown. Knowing how to clean hard-to-reach refrigerator coils will save you a lot of stress, and who knows? Maybe a lot of money as well.
Below are the necessary steps to take if you're trying to clean the refrigerator coils underneath the unit;
Step 1
We always try to stress this whenever we're discussing "How-tos", and it's the fact that the first step you should always look to take when troubleshooting or cleaning any electronics is to unplug it from a power source. This is to prevent electrocutions, and it's a very important step, which is why we always try to put it first.
Step 2
After unplugging the refrigerator from a power source, the next step is to try and locate the coils at the back, which begins with pulling the unit away from the wall so you can gain clear access to the back of the unit where the coils are usually located. Modern LG refrigerators might not have the coils at the back, which means they are somewhere under the bottom panel at the front of the unit. To know where the condenser coils of your refrigerator are, check the manual properly.
Step 3
After locating the condenser coils, the first thing is to use a brush to scrape every angle of the coils so you can get rid of the dust. You might need a flashlight to help you see the coils more clearly because some of them are placed in spots that are not so visible.
Step 4
In most cases, using just a brush won't be enough to get rid of all the dust. You will have to involve a vacuum to suck up the remaining dust. Don't stop this process until you're certain there's no more dust on the coil.
Step 5
Now that you're done cleaning the condenser coils, it is time to put the unit back to where it belongs. Don't forget that cleaning should be done at least once or twice yearly to ensure that the coils don't risk getting damaged as a result of not getting the maintenance they need to function properly.
Frequently Asked Questions
1. Where are LG refrigerator condenser coils located?
Different LG models have different locations for condenser coils. While most LG models have their coils usually located at the back of the units, some models have these coils at the bottom of the front panel. To avoid speculations, try to read the user manual that comes with your unit to get the specific location of the condenser coils.
2. What happens if my refrigerator coils are dirty?
The biggest complication that comes with having dirty condenser coils is that they will get damaged if you don't pay immediate attention to them by cleaning them as soon as possible. What happens when they get damaged is that your refrigerator will stop cooling, and you might have to spend extra money to have the coils replaced.
Conclusion
Dirty condenser coils do more harm than good. As a matter of fact, having dirty refrigerator condenser coils does no good at all. Knowing how to clean your LG refrigerator coils is a big plus, and thankfully, the process is very easy, even for those who are trying for the first time.
ESTIMATED TIME DESIGNING AND UPLOADING THIS ARTICLE
ESTIMATED TIME RESEARCHING AND WRITING THIS ARTICLE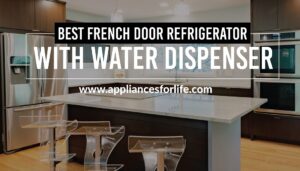 Best French Door Refrigerator with Water Internal Dispenser
With increasing demands, French refrigerators are now getting the recognition they deserve in the appliances market. In this article, we'll be discussing what French door refrigerators are as well as their pros and cons. We'll also be rounding up the best French door refrigerators with
Read More »