Thanks to technology, some of the things we could never have thought would exist now do, and we have benefited and will continue to benefit greatly from them. There are many great appliances we enjoy today as a result of technology. Needless to say, technology has changed the way we live generally and has made life better for everybody. Refrigerators have evolved from the traditional type (side-by-size), which was very popular in the 80s, into the 90s, to being built with different styles that we enjoy in modern-day homes. There are certain ways people expect a modern kitchen to look, especially in a world that is largely dominated by technology. The refrigerator has become an integral part of every household, and without a doubt, remains the hardest working appliance ever to be made! The refrigerator, under normal circumstances (no restrictions on energy consumption), is made to work 24 hours a day, 7 days a week. People who have a large family always try to keep as many food items as they can just to save them the stress of taking frequent trips to the store. In this case, they will need to preserve these food items, keeping them fresh for whenever they're needed. This way, we've been able to save a lot of money because it's just hard to picture a life without a domestic refrigerator.
These days, refrigerators do more than just being "functional." They are now packed with high-end features, some of which can even make you connect them to your smartphone and control things from there. The bottom freezer feature comes with some of the trendy refrigerators coming through the ranks now. Refrigerators that have the bottom freezer style are always more appealing to consumers than the ones with their freezers at the top. Take French door refrigerators for example. These refrigerators feature the bottom freezer style and are quite popular on the appliances market because of that single feature, although this might be nailed down to preference because some people also love the top freezer style.
If you own an LG bottom freezer with high-end features, ice maker issues are likely to occur; it's all part of the process. The good thing is that an LG fridge not making ice is not a big deal and to a point, you can fix it yourself with a few technical methods. Before we get into troubleshooting an LG ice maker, we're briefly going to look at some of the pros and cons of a bottom freezer refrigerator.
The Pros and Cons of the Bottom Freezer Refrigerator
French door refrigerators began the evolution of bottom freezer refrigerators. According to the Universal Appliance and Kitchen Center, UAKC, Amana, a popular appliance brand, began promoting bottom freezer refrigerators in the 80s and 90s. A bottom refrigerator is simply a refrigerator whose freezer is located at the bottom. It is the opposite of the top freezer refrigerator whose freezer is understandably located at the top. Bottom freezer refrigerators have managed to remain very popular on the appliances market because they're considered to be great options. If you're looking to purchase one, you might as well get familiar with its benefits as well as drawbacks, just like every other refrigerator style. The good thing about the bottom freezer refrigerator is that its benefits hugely outweigh its downsides, which is an amazing thing to know.
Pros
It saves space
If there's anything we and many other people know about the bottom freezer refrigerator, it's that it helps save space. Compared to side-by-side refrigerators that have their freezer compartments just beside the refrigerator, the bottom freezer refrigerator saves more space. By comparison, side-by-side refrigerators are no match for this refrigerator style in terms of space-saving because the former can't comfortably store large items. Things are quite different with bottom freezer refrigerators. They have the ice maker located in the top section and that means you have more than enough space at the bottom to save your most important food items in a bid to keep them fresh. You'll also get to enjoy lots of space-saving features with bottom freezer refrigerators ranging from adjustable shelves to pull-out drawers.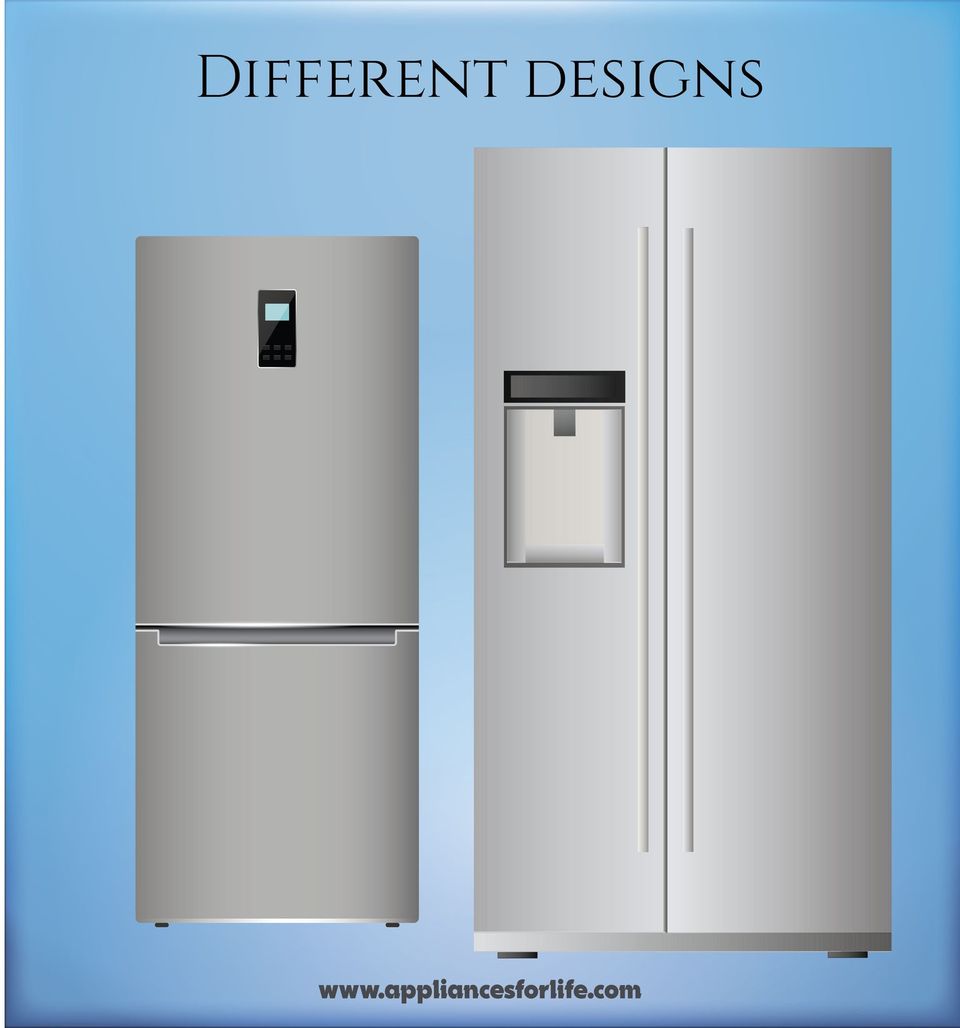 They come in different designs
Another good thing about a bottom freezer refrigerator is that no matter the size you have in mind, you'll always find one that perfectly suits your space. People who are limited on space, or dedicated space for a refrigerator are always tempted to opt for what they don't want. It doesn't have to be that way because, with a bottom freezer refrigerator, you can get the one that will perfectly fight into that tight space of yours.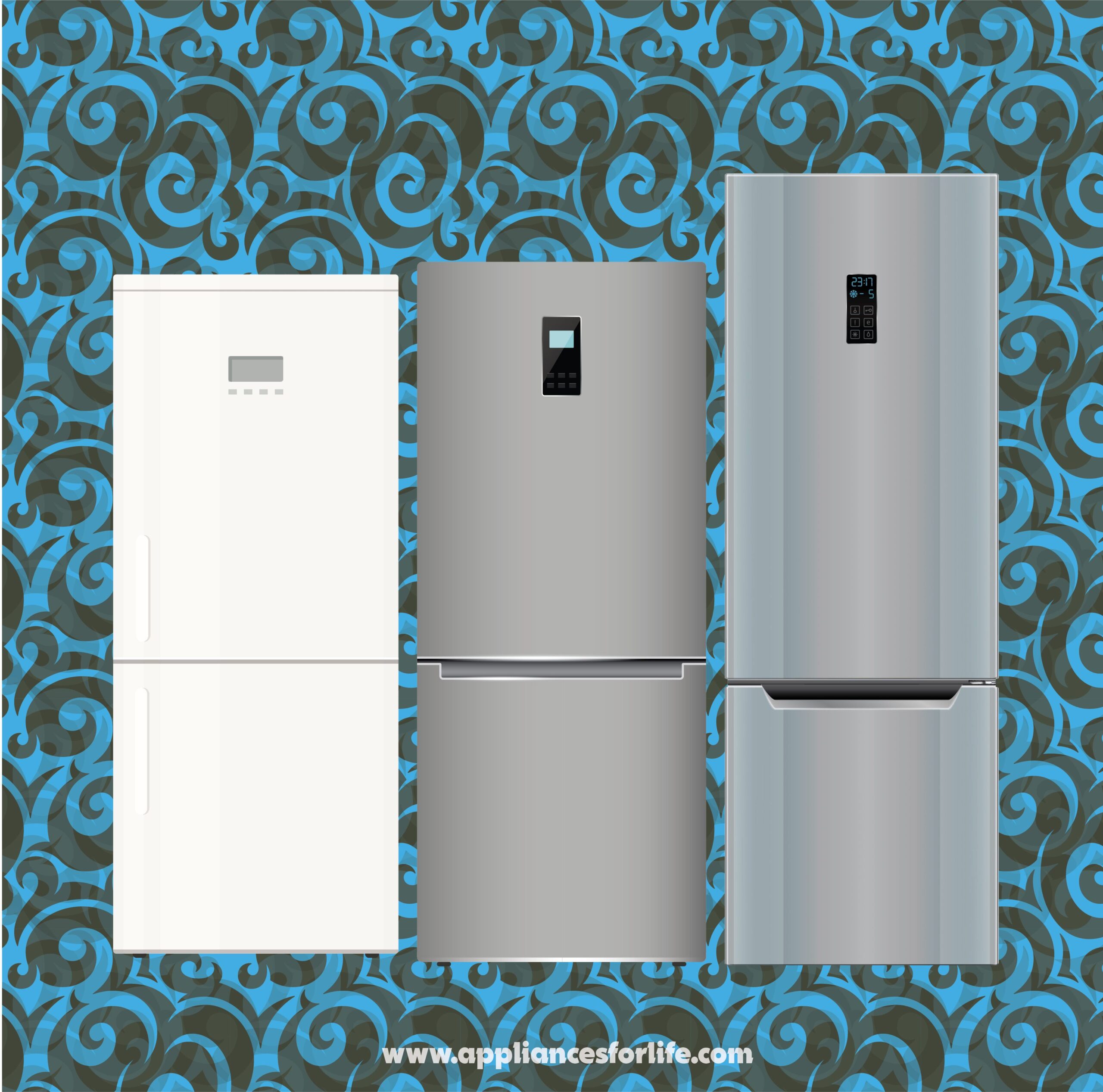 Numerous temperature settings
We pointed out earlier that refrigerators do more than just freezing things up and keeping things fresh; that's the real purpose though. What we are trying to say is that with newer styles of refrigerators like the bottom freezer style, you have total control of the energy consumption. Some models of bottom freezer refrigerators feature a pull-out drawer that is placed directly above the freezer. You can store food items that you eat frequently here and run at a different temperature from the main one. The goal of having multiple temperature settings is to help you preserve your food items for much longer, saving you money in the process.
Easy access to the refrigerator
Most of the things you keep in the freezer compartment are things you don't consume frequently and you're only trying to preserve your food items properly for the next time you're going to be using them. Now, here's the kicker. If you're moving the things you don't consume frequently into the freezer, which in this case is located at the bottom, it means that the ones you frequently consume are located in the refrigerator compartment, right at the top, making them very accessible. This is the problem most people have with top freezer refrigerators because they have to bend more often than they would have loved to.
Cons
It's more expensive
If you're planning on getting a bottom freezer refrigerator, you must be ready to spend more than you would if you were to purchase other refrigerator styles. Those who are on a budget might find it hard to make this purchase. Most of these refrigerators come with high-end features, making them different from the traditional styles, thereby causing them to be priced higher. Despite the outlandish price tags, bottom freezer refrigerators have remained very popular on the appliances market, with demands steaming up each year. This further indicates that bottom freezer refrigerators have what it takes to make to every household. If you don't have any financial constraints, it'll turn out to be one of the best purchase decisions you'll ever make.
Easy access to the freezer by kids
If you have little kids at home, you might want to think twice before purchasing a bottom freezer refrigerator, except you've made protective provisions. If your refrigerator is located in an open space in or around your kitchen, the kids will have easy access to the bottom freezer and once they get a grip on how to open it, that's the beginning of the end if you're not very careful. We all know that when the freezer door is opened, it loses cool air and that causes it to work twice as hard in a bid to regain the lost air; it consumes more energy in this process. If you have little kids at home and you're looking to purchase a bottom freezer refrigerator, you need to make sure its location is not where the kids can easily reach, or better yet, give them a stern warning not to move too close to it.
LG Bottom Freezer Refrigerator Ice Maker Not Working: Possible Causes
Choosing an LG bottom freezer refrigerator is not far-fetched. Being one of the most reputable brands in the world, it has become a norm to see some of the best productions in the appliances industry from the brand. Many of these appliances now come with several high-end features like the water dispenser and ice maker. An LG refrigerator ice maker not dispensing ice is totally normal and that can be as a result of so many things, some of which we'll be discussing below. The good thing about these problems is that they are easy to solve and you most likely will not need to get professional help except when things get out of hand which is very rare.
Water Filter
The water filter is perhaps the most important element in the production of ice by the ice maker in your LG refrigerator. If your LG refrigerator ice maker stopped working, the first thing you'd want to check is the water filter. When the water filter is in good shape, you can be very confident that the water you're drinking is pure, free from all forms of impurity. It is responsible for a proper water flow, so you should know it plays a huge role in keeping things together. If before the failure in the ice maker making ice, you had observed a change in the taste of your water, then checking out the water filter is a good place to start.
Possible Solution
Most LG models have different lifespans for the water filter, but that's only one out of many factors that could affect the lifespan of a water filter. The hardness of water supplied into your home could also be a major influence on the water filter's lifespan. However, to avoid possible issues, it is advisable to change the water filter twice a year, as pointed out by Fred's Appliance.
Internal Temperature
If you've just put your LG bottom freezer refrigerator in place, it may take up to 24 hours before the ice maker starts working properly. If yours is a new refrigerator and it's not up to that yet, you might have to wait until then. As we all know, water has to reach a certain temperature (freezing point) before it freezes and turns into ice. If the temperature of your refrigerator isn't properly set, it may also cause the ice maker not to function as it should.
Possible Solution
If you've checked the temperature and it's not properly set, proceed to set the temperature as high as 19 degrees F which will eventually take the temperature to about -4 degrees F before the ice maker starts producing ice. If you set the temperature to anything higher than the recommended temperature, the ice maker may struggle to produce ice exactly as you want it, or might not produce it at all.
Power Switch
When troubleshooting your LG refrigerator ice maker, you can't afford to leave things to chance. LG refrigerators are particularly built in such a way that some of the components in them have separate power switches from the main unit. The ice maker itself is a self-contained unit and it has its unique switch that leaves you in control of its operation without affecting the refrigerator.
Possible Solution
If through your observation, you guess the problem is from the power switch then you shouldn't hesitate to take a look at it and ensure it's turned on.
The Water Inlet Valve
The water inlet valve is an important part of the dispenser unit that needs to deliver a flow of 20 psi at the very least to function properly. This is not to say the refrigerator will not produce any more water when the psi falls below the recommended level. Sadly, anything below this level means that ice can't be produced. This is to show you that the water inlet valve, although primarily made for the water dispenser, still plays a huge role in the functionality of the ice maker.
Possible Solution
The good thing about this problem is that it can easily be fixed. Check the power levels of the water inlet valve using a multimeter. If it's not up to the recommended value (20 psi), you can increase the flow. If you do this and things still don't change afterward, then you should consider replacing it with a new water inlet valve.
Frequently Asked Questions
1. How do I reset my LG bottom freezer ice maker?
If you're using an LG bottom freezer, you will find the fill button at the front of the tray. To reset the ice maker, you'll have to press and hold the button for at least 3 seconds before the cycle begins. It is noteworthy that it takes an extra 2 hours for the ice maker to reset and begin to work properly again.
2. Why is my LG ice maker not dumping ice?
We've highlighted some of the possible reasons why your LG ice maker is not dropping ice. Some of them include a defective water inlet valve or the temperatures not being correctly set.
Conclusion
If your LG ice maker stopped working, you'd have your head all over the place trying to figure out why and how to best fix the problem. Fortunately, the troubleshooting process is quite an easy one and it's pretty simple to nail down the problems to a few simple details. Once the problems have been detected, it's also hard to fix whatever might be wrong with the ice maker. We've highlighted some of the possible causes for the ice maker stopping to produce ice as well as the possible solutions. In some cases, you might be required to replace some parts of the refrigerator that are not working anymore.
ESTIMATED TIME DESIGNING AND UPLOADING THIS ARTICLE
ESTIMATED TIME RESEARCHING AND WRITING THIS ARTICLE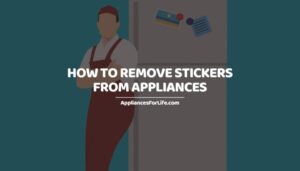 How to Remove Stickers from Appliances
Sometimes, appliances are better off with decorative stickers but not everybody understands that, especially people with young kids at home. In this article, we'll be looking at how to easily remove these stickers from your stainless steel appliances. The new appliances coming through the ranks
Read More »