Stand up lamps are a great way to brighten any part of your home. A lot of times when furnishing their homes, consumers tend to be (understandably) concerned about beds, mattresses, dressers, tables, kitchen items, washers, dryers, etc. Sometimes the lighting aspect of home maintenance and even home improvement can go by the wayside.
Good lighting, and concurrently good lamps, may have more of an effect on your daily living than you think. Good stand up lamps could transform your home into a place full of warmth and be an inviting element to draw guests in. It could also give you a chance to begin to piece together a theme for your home.
This article will help you to find some great stand up lamp choices to add that extra element to your home design. They can reflect your personality and who you are as a person, but also your budget and lighting preferences. Below are various great choices at varying prices.
As an Amazon Associate we earn from qualifying purchases. We may earn a small commission for our endorsement, recommendation, testimonial and/or link to any products or services from this website. Thank you, your qualifying purchases help support our work in bringing you real daily gift ideas.
| Image | | | | |
| --- | --- | --- | --- | --- |
| Name | Ikea 301.841.73 Holmo 46″ Floor Lamp | Boston Harbor TL-TREE-134-BK-3L 3-Light Tree Lamp, Black | Park Madison Lighting PMF-4655-60 70-Inch Tall 5 Light Floor Lamp | Catalina Lightning 18223-002 Transitional Metal Uplight Floor Lamp |
| Brand | IKEA | Boston Harbor | Park Madison | Catalina Lightning |
| Item Weight | 2.2 pounds | 10.9 pounds | 13.9 pounds | 19.39 pounds |
| Product Dimensions | 9 x 9 x 46 inches | 12.2 x 13.5 x 65 inches | 30 x 30 x 68 inches | 16 x 7.88 x 23.88 inches |
| Assembled Height | 46 inches | N/A | 70 inches | 71 inches |
| Style | HOLMO Lamp without Bulb | Modern | Modern | Torchiere with Reading Light |
| Color | White | Matte Black | White | Bronze |
| Material | Steel | Metal | N/A | Metal |
| Bulb Type | LED | Incandescent | Candelabra | LED |
| | | | | |
STAND UP LAMPS
Ikea 301.841.73 Holmo 46″ Floor Lamp
While some lamps are just meant to help brighten the home, some other lamps are meant for so much more like adding a different style and concept to the design of the house, complimenting the color, settings, and choice of designs in the process. Ikea 301.841.73 Floor happens to fall into the latter category as it is one of those lamps that add beauty and a different concept to your home. Ikea hoped to help make life at home better for everybody when they made this lamp, and it's safe to say this lamp has served its purpose, putting into consideration the reviews from customers who have witnessed the lamp's quality first-hand.
FEATURES
75 watts
Rice paper shade
Steel tube/expander
Polyethylene base
Polypropylene cover
600 Lumen power
Boston Harbor TL-TREE-134-BK-3L 3-Light Tree Lamp, Black
Boston Harbor TL-Tree-134-BK-3L is a 3-light black tree lamp that can rotate up to 350 degrees in addition to being able to pivot 45 degrees to help fill everywhere up with light. The tree lamp features three a19 bulbs which have a maximum of 60 watt each, and fortunately, they are sold separately in case any of them gets spoilt. The lamp's quality is so glaring that it has amassed quite a lot of popularity amongst customers who rate the item very highly.
FEATURES
3 A19 bulbs with a maximum of 60 watts each.

Spot beam

350 degrees rotate beam

60-inch height

Spotlight rotation

Arbitrary shape

Matte black
Park Madison Lighting PMF-4655-60 70-Inch Tall 5 Light Floor Lamp with Fully Adjustable Arms and White and Color Shades Included
Park Madison Lightning 70-inch floor lamp is a contemporary lamp with a silver finish that uses up to 25 watts candelabra base bulbs which are ideal for different kinds of lightning purposes. Apart from helping you to light up your home, or wherever you decide to place it, it also adds a touch of class to wherever it is placed with its natural contemporary design. The featured shades are fully adjustable and this makes them ready to be positioned in different ways.
FEATURES
Adjustable shades

Silver finish

UL-certified

3-way turn knob switch
Catalina Lightning 18223-002 Transitional Metal Uplight Floor Lamp with Reading Light and Glass Shades
If ambient lightning is what makes you happy, then Catalina 18223-002 Transitional Floor Lamp should be one of your most seriously-considered options because that's exactly what the lamp offers. The mid-century design will add some old-school feel and concept to your room, or wherever you decide to install it.
FEATURES
Curved design

Torchiere with reading light

Bronze

Durable construction
Looking at this chart, each individual component that should be considered is listed in the first column.. Always know what type of bulb the lamp needs, the power source, color, style, weight, height, and features to get the most out of your money.
There are some tips for lighting to remember when upgrading your home, according to Lindsey Roberts of the Washington Post.
Roberts says to make sure that each room has three or more different sources of light to ensure that everything is well-lit. That also increases safety and lessens risk of injury because you can bump into furniture or fall if you can't see clearly in dim light.
When thinking about stand up lamps, it's important to consider the space in which they'll go.  Are they taking up too much of the room?  Is the lamp projecting light where you and your family need it to?  Asking these questions beforehand can help you pick the perfect stand up lamps for you.
What types of stand up floor lamps are there?
Lamps are made up of different materials such as wood or metal such as brass, bronze, silver, steel, and nickel. When choosing what type of material you want, consider how the room whose lighting you intend to upgrade looks (both in design and space) and choose something that will complement rather than contrast those factors.
Some of the different styles of floor lamps are traditional, torchiere, tree, and arc floor lamps.
Traditional-Style floor lamps
Traditional floor lamps refers to those with a simple design and a classic lamp shade to protect your eyes from the harsh glare of the light bulb. If you want a clean and simple look for your room then this is a great option.
Torchiere-Style floor lamps
Also known as torch floor lamps. These are characteristic for their shade that is inverted and bowl shaped. These types of stand up lamps are great for ambient light. They create ambient light by pointing light from the bulb upwards and letting it reflect off the ceiling which gives the room a warm glow.  These lamps are great for mood lighting.
Tree-Style floor lamps
These style lamps have three or more light sources that are bendable so you can point each small source anywhere to increase the lighting in the room from one stand up lamp. College students and apartment owners would find these useful because they take up little space and can give off a great amount of light.
Arc-Style floor lamps
These style lamps have smaller light sources that curve downward so if you want to read in your armchair, it's best to have one of these stand up lamps. It is also great to illuminate people's faces when they are sitting and talking at a gathering or in an intimate setting.
Once you decide on which style you want, see how many would be just right for each room in your home, or even if just one type of lamp suits your entire home. You have to think about several things when considering how many stand up lamps to place in each room:
size of room

where shadows will fall

wall color

furniture style

power options

wattage
Size of Room
Even though stand up lamps are easy to assemble and you can move them wherever you like, the size of the room still matters. A small room may only need one or two lamps while a larger room may need three to five.
Where Shadows Will Fall
You don't want to go through the process of assessing the style and theme of your home, decide which lamp to purchase, assemble them, and place them where you think they would work best only to have shadowy parts in your room where things could fall and be forgotten. You want to arrange your furniture and stand up lamps to illuminate as much as possible without being uncomfortable on the eyes.
Wall Color
This is important because some colors mesh extremely poorly with certain materials. You don't want to have yellow wallpaper and silver lamps because the clash is extremely off putting to the eye. Get a lamp that will complement your wall colors to ensure a pleasant glow in your home.
Furniture Style
Whether your furniture is wooden or metal, black or brown, you need to know what will complement the furniture in your home. If you have dressers and end tables with marble tops, then you may want traditional, sleek lamps that have complementing colors.
Power Options
Power options refer to battery-operated or corded lamps. Lamps have these two options because consumers may want a stand up lamp to take on the go and batteries allow the consumer to be as mobile as they want to be. Also, if you're trying to cut down on energy costs, the battery option may be right for you.
Wattage
The higher the wattage, the more energy is needed. To cut down on your energy bills, you may want bulbs with lower wattage to save on money. Some people like higher wattages because they want their rooms in their homes to be brightly lit.  Decide what balance between your energy management plan and lighting ideals works best, and go for it!
FREQUENTLY ASKED QUESTIONS
1. How much should be my budget for lightning?
This is a more personal question because the decision you make on budget largely depends on so many factors which include your personal taste, choice of brand, and also product. Sometimes, even the tightest of budgets is stretched a little bit just to meet up with personal taste, or something more important. Before you make a purchase, think deeply and put your choices in consideration in line with your budget.
2. What does LED mean?
Often times, we've had inquisitive people ask us this great question. LED is an acronym that stands for Light-Emitting Diode, which is a semiconductor diode that helps emit light. It is widely used in both indoor and outdoor lightning, as well as electronic display.
Out of the Dark
Armed with this knowledge, decide what lamps would work best for you, your family, and your home.  Correctly approximating your needs will allow you to make a great choice the first time around and avoid any uncomfortable financial learning curves if the lamp you want doesn't work with your home.  Getting well informed before your purchase may just be the brightest decision you've made today.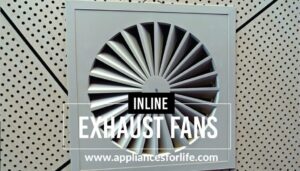 Becoming Familiar Suddenly entering the market for new inline exhaust fans can be a somewhat intimidating endeavor. For the most part, if working properly, your inline exhaust fan is something to forget about. No news is good news, and you usually only notice your fan
Read More »