So, you have finally bought the trustworthy Cuisinart food processor and you have found a place in your kitchen and you are staring at it with awe wondering what on earth to do with it? If this sounds like you then read on. Did you know that Cuisinart is in fact one of the best rated kitchen appliance brands around? Everyone knows that a food processor makes your life easier in the kitchen and you have finally invested in the appliance which will reduce cooking time but you aren't entirely sure what to do with it. First let's begin with the fact that every food processor has different settings, adjustments and parts which make it unique. For your safety always read the instruction booklet that comes with the appliance and if all else fails then turn to trustworthy google where people like us can help!
If you have purchased this classical model which is notable for being durable and providing perfect results in the kitchen then you have just purchased guaranteed satisfaction. Cuisinart has designed this amazing appliance which has a number of great features. With a 720 watt motor, on/off and pulse buttons, stainless steel discs, a fourteen cup work bowl and seven food prep functions you can't ask for more. It mixes, it chops, it shreds, it kneads, it makes dough and it purees, you name it, it does it. It is the best blender food processor combo yet.
What You Get
When you unpack your machine you will have included in the box a dough blade, a chopping and mixing blade, a medium shredding disc, a 4mm slicing disc, small and large pushers, a cover with an extra large feeding tube, a spatula and a 14 cup work bowl. The Cuisinart food processor features a sharp metal blade that helps chop off varieties of food (both raw and cooked) like fish, cheese, vegetables, meat, and even fruit without compromising on the quality of the end-product. It doesn't matter the kind of finish you want; fine or coarse, puree or even, you're sure to get it with this food processor. The good thing is that with this processor, you're in total control of the outcome of your food as it can also process sauces, flaky pastry, mayonnaise, sauces, and peanut butters, among many others. The processor also features dough blades in case you want to mix flour for cakes, especially when you need more than 3-½ cups of flour. Also featured are two discs; Slicing Disc which helps cut things like vegetables, fruits, meat, and semi-frozen raw meat neatly, without torn edges; And Shredding Disc which processes harder items like carrots, cheese, and chocolate into softer textures.
To Chop and Puree
Follow the following steps to process vegetables and fruits with your food processor;
Cut your fruits/vegetables into about 1-inch pieces (try as much as possible to make all pieces about the same size).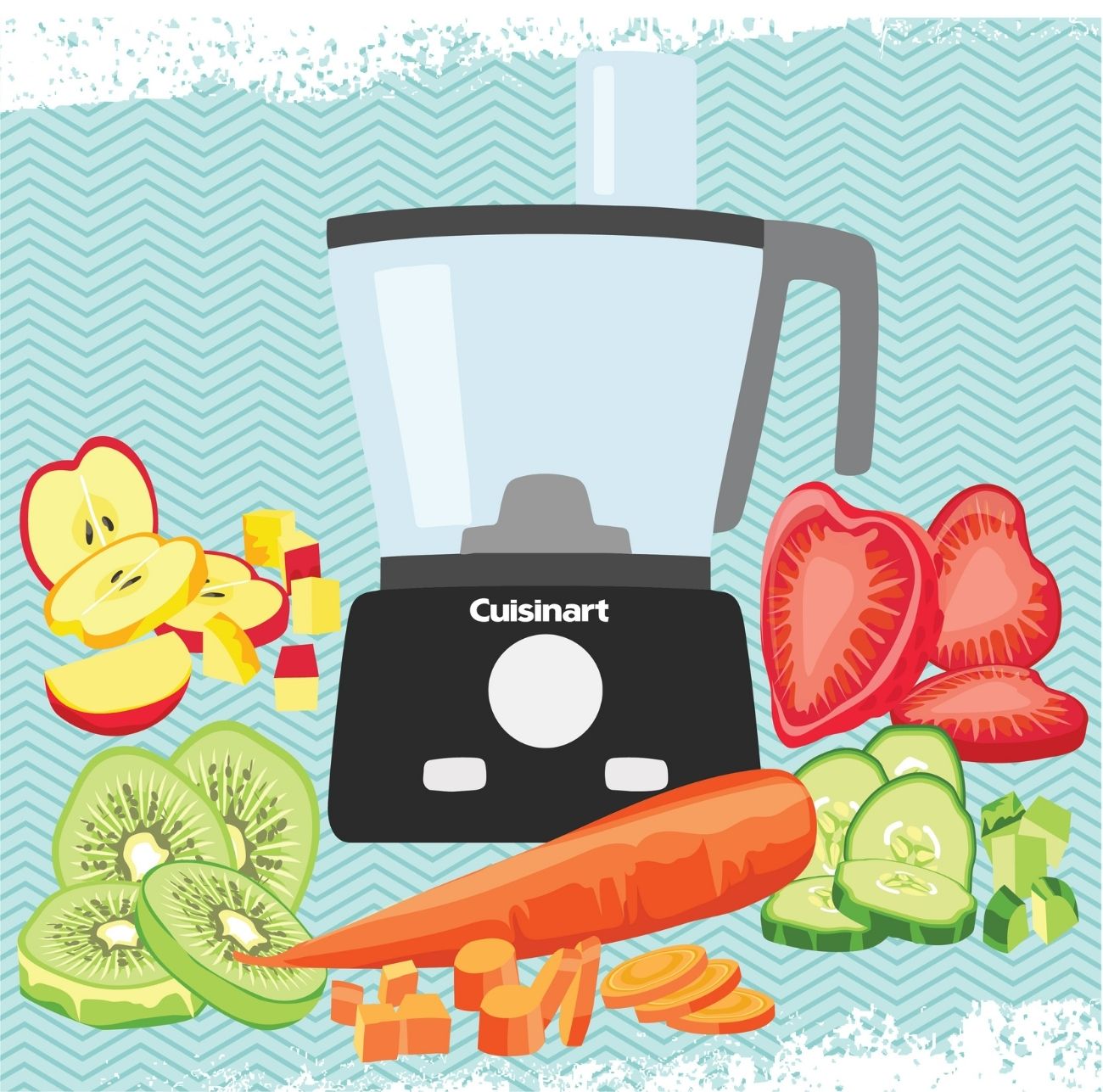 It is important that you do not fill the work bowl with the right amount of food so you do not overload the work bowl.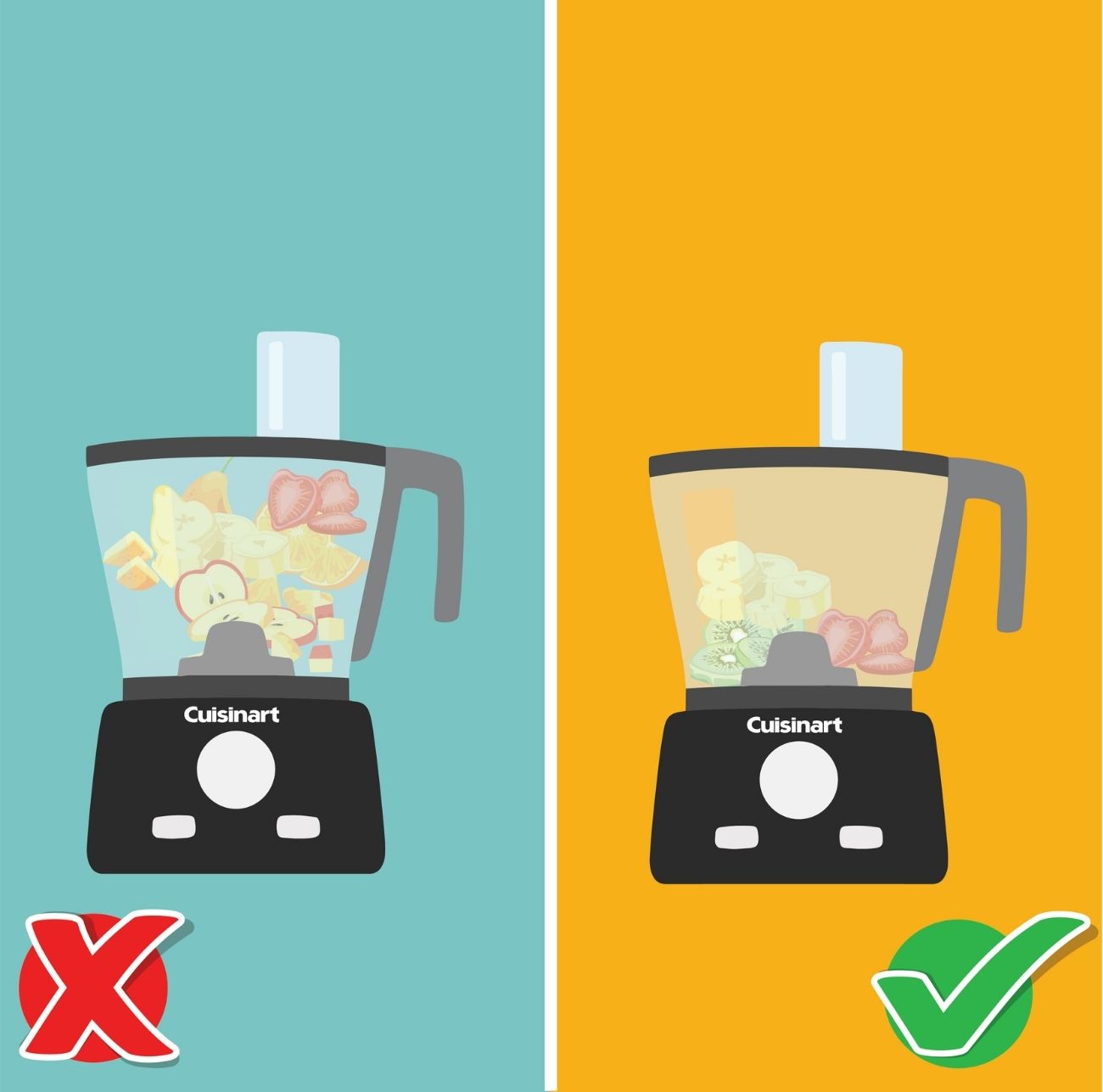 Lock the cover and press the OFF/PULSE lever to work at the rate of 1 second on, 1 second off. Repeat this process until your food is chopped into slightly larger pieces. Do not forget to regularly check so the food won't be overprocessed. Ensure to scrape down pieces that might get stuck to the sides of the work bowl. If you want to get a pureed end-product, after chopping coarsely, press the ON lever and repeat this process until you get your result.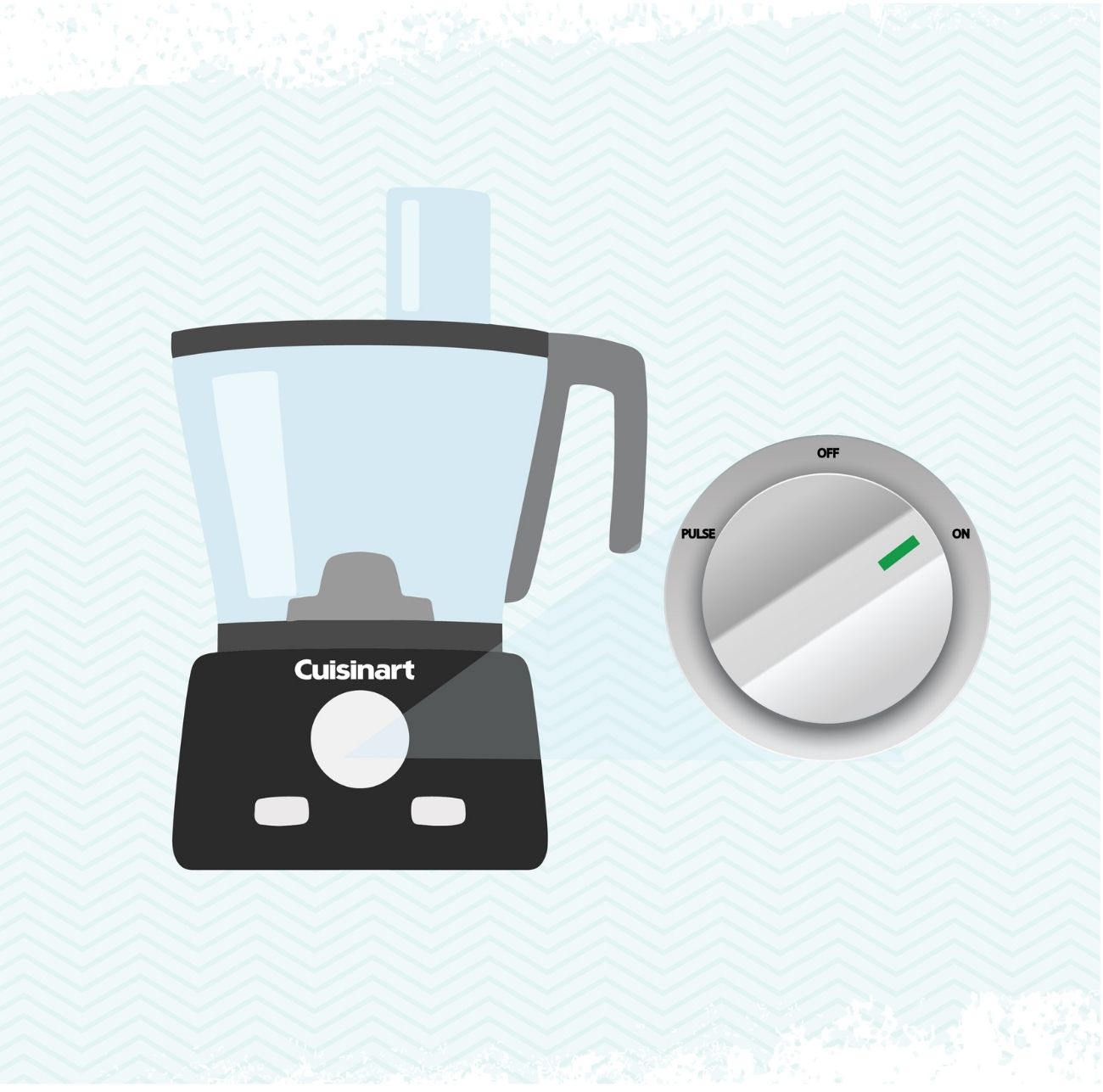 To Chop Hard Foods
If you have harder foods like hard cheese and garlic on your plate and you need to chop them, take the following steps;
Take off the small pusher and press the ON lever for your hard food to drop through a small feed tube featured in the machine while the machine runs on.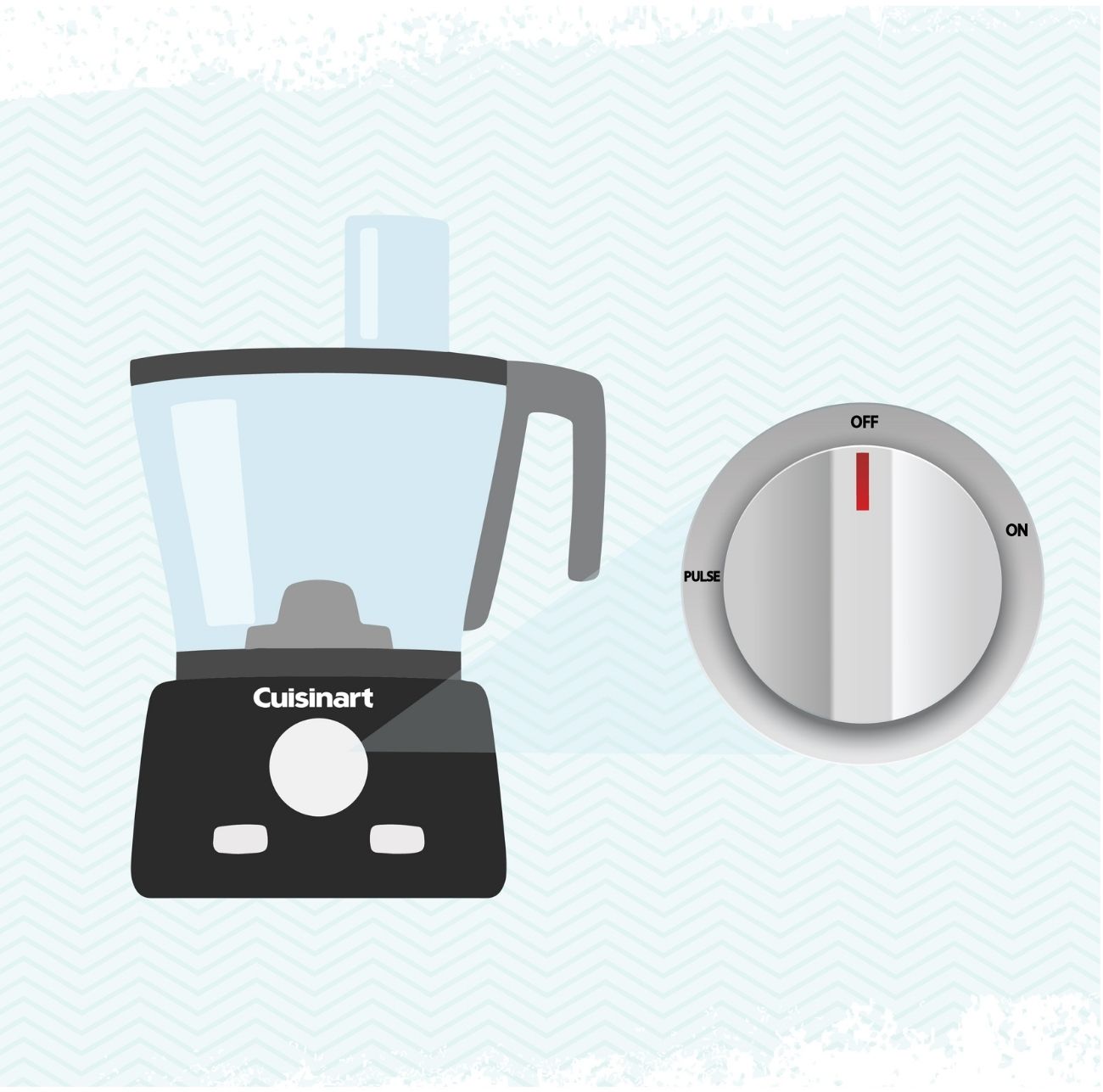 For larger foods like the hard cheese, you should cut into 1-inch pieces before loading your food processor with them. However, you do not have to do this with small foods like garlic and it can be dropped wholly into the processor. This same process also works for mincing onions, shallots, and garlic.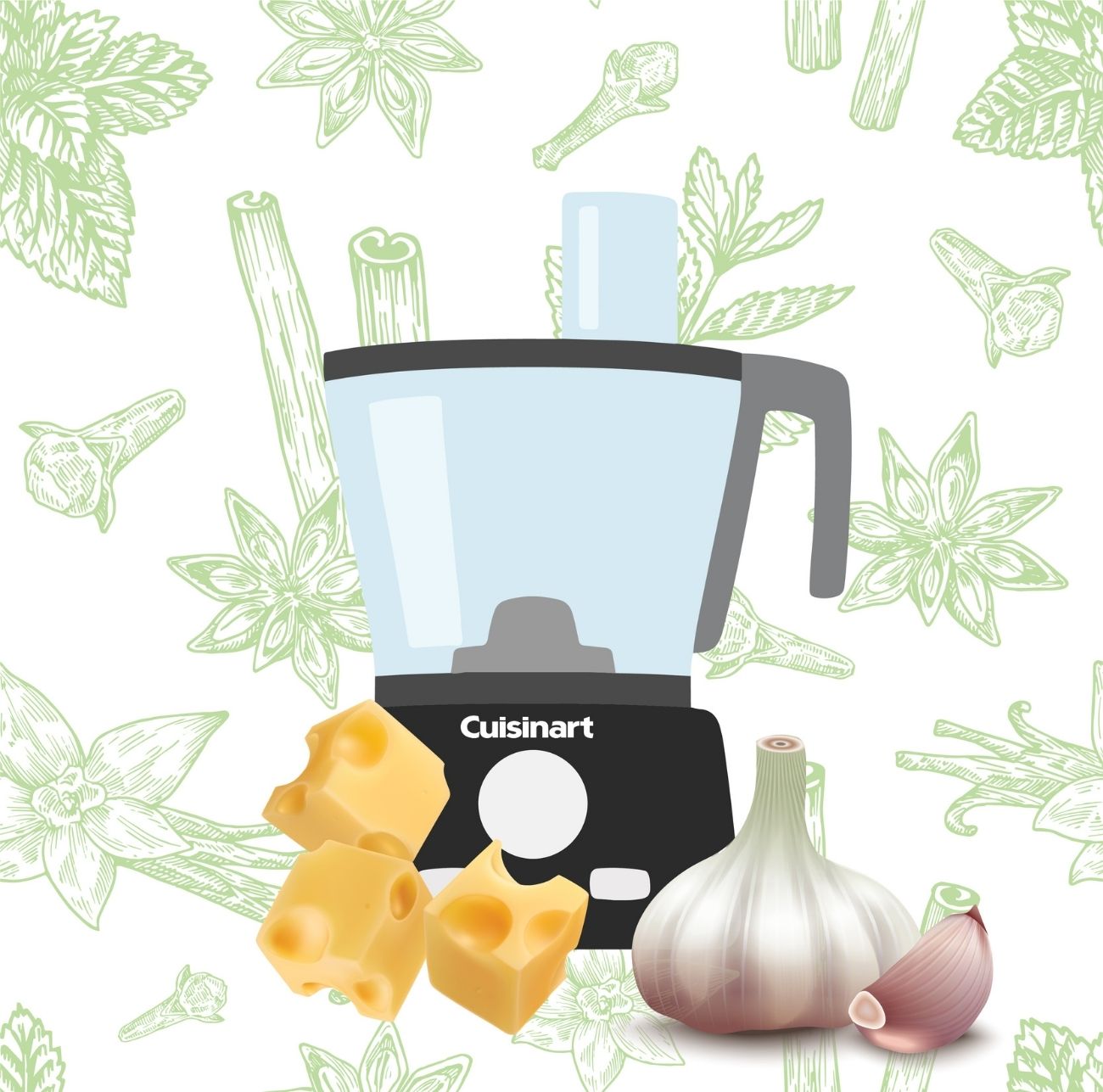 To Make Spreads, Dips and Butters
If you want to make spreads and flavored butters, carefully chop your flavoring ingredients like cheese, herbs, anchovies, and many more, then begin to process after you must have confirmed that your work bowl is dry and clean. Once your machine is in operation, add a little hard ingredient like hard cheese and garlic through the feed tube before adding your butter until the mixture starts to look smooth. Make sure your mixture is at room temperature.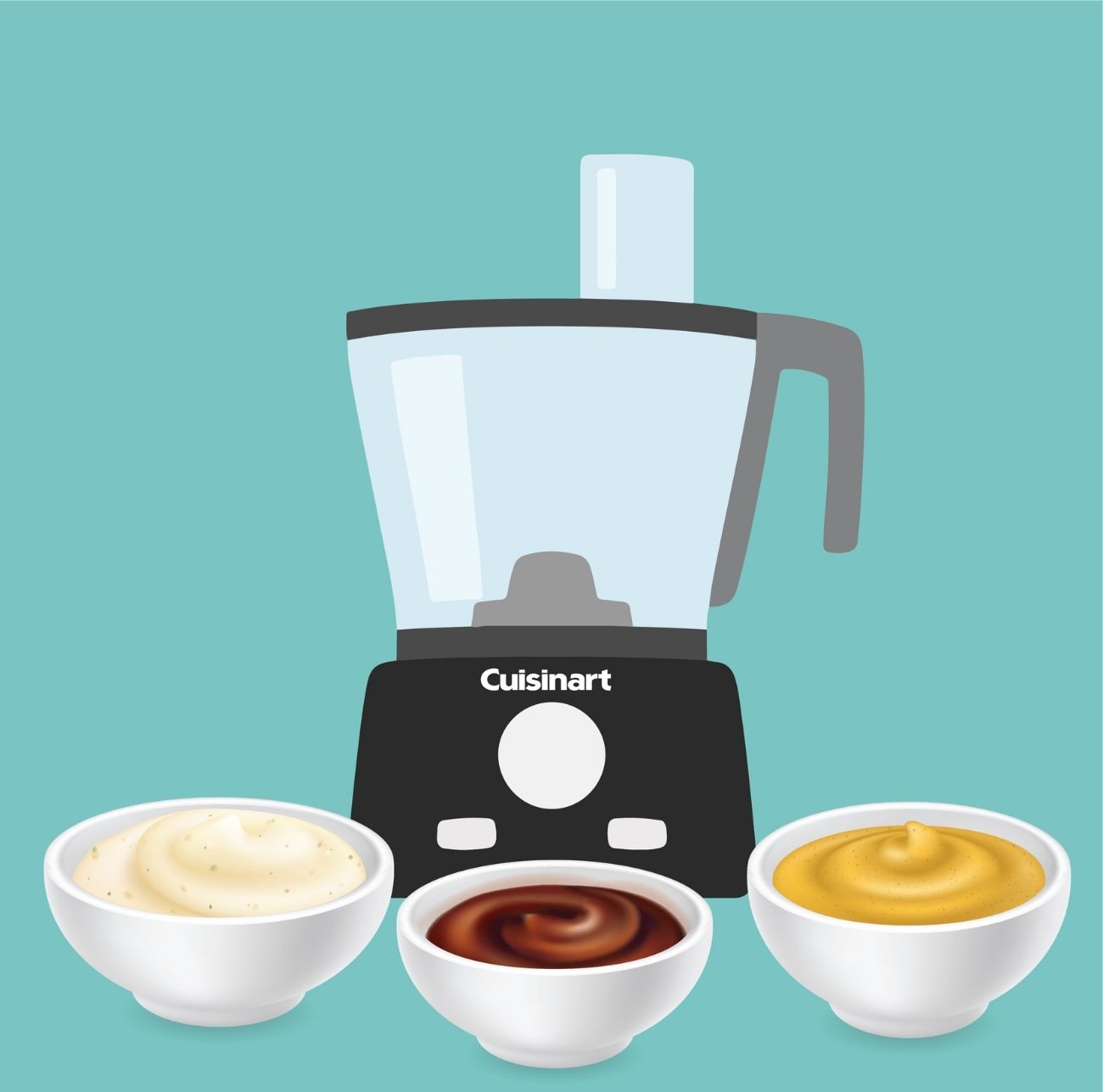 To Chop Nuts
Chopping nuts is not so difficult in any way. It's close to the same process with the other with the other types of food. It is however important to know that you should only process the recommended amount of nuts at a time. After loading the work bowl with your nuts, hold down and release immediately the OFF/PULSE lever and do not forget to keep an eye on the food to prevent the nut butter getting mixed up with the powdered nuts. If your recipe requires you to add sugar or flour, add just about the recommended amount before chopping.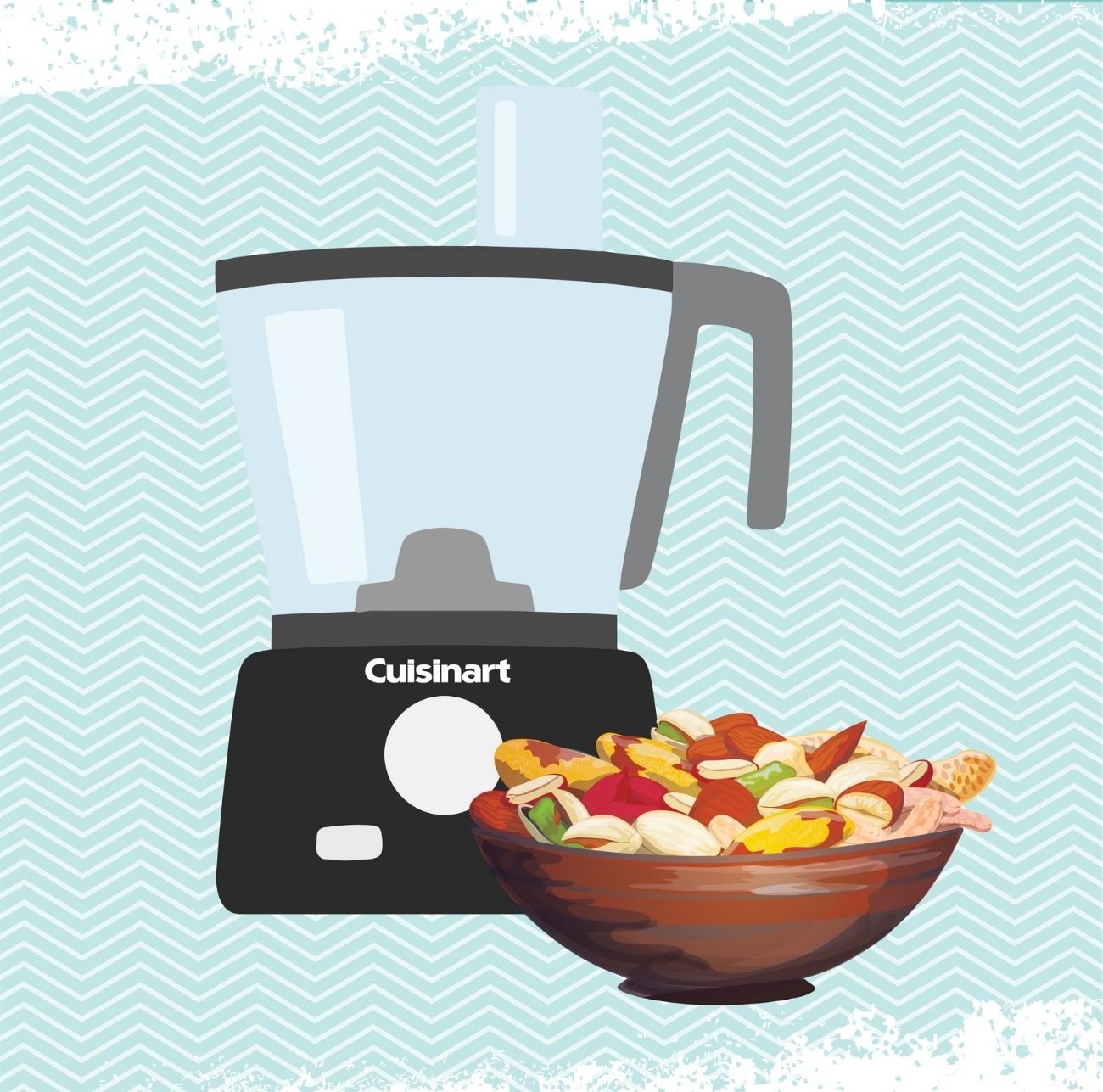 To Chop Fresh Herbs
The good thing about the food processor is there you can use it to process almost everything as long as it can be processed. Fresh herbs are not an exception but you must keep your blade dry and super clean. Before processing, remove the necessary things you need to take off the herbs, like the stems. Proceed to put the leaves in the work bowl and proceed until they've all been chopped to how you want them to be chopped. Process the right amount of herbs at a time to get the best finish. When your herbs are totally dry when being processed, then they can be kept for at least extra 10 days in the refrigerator.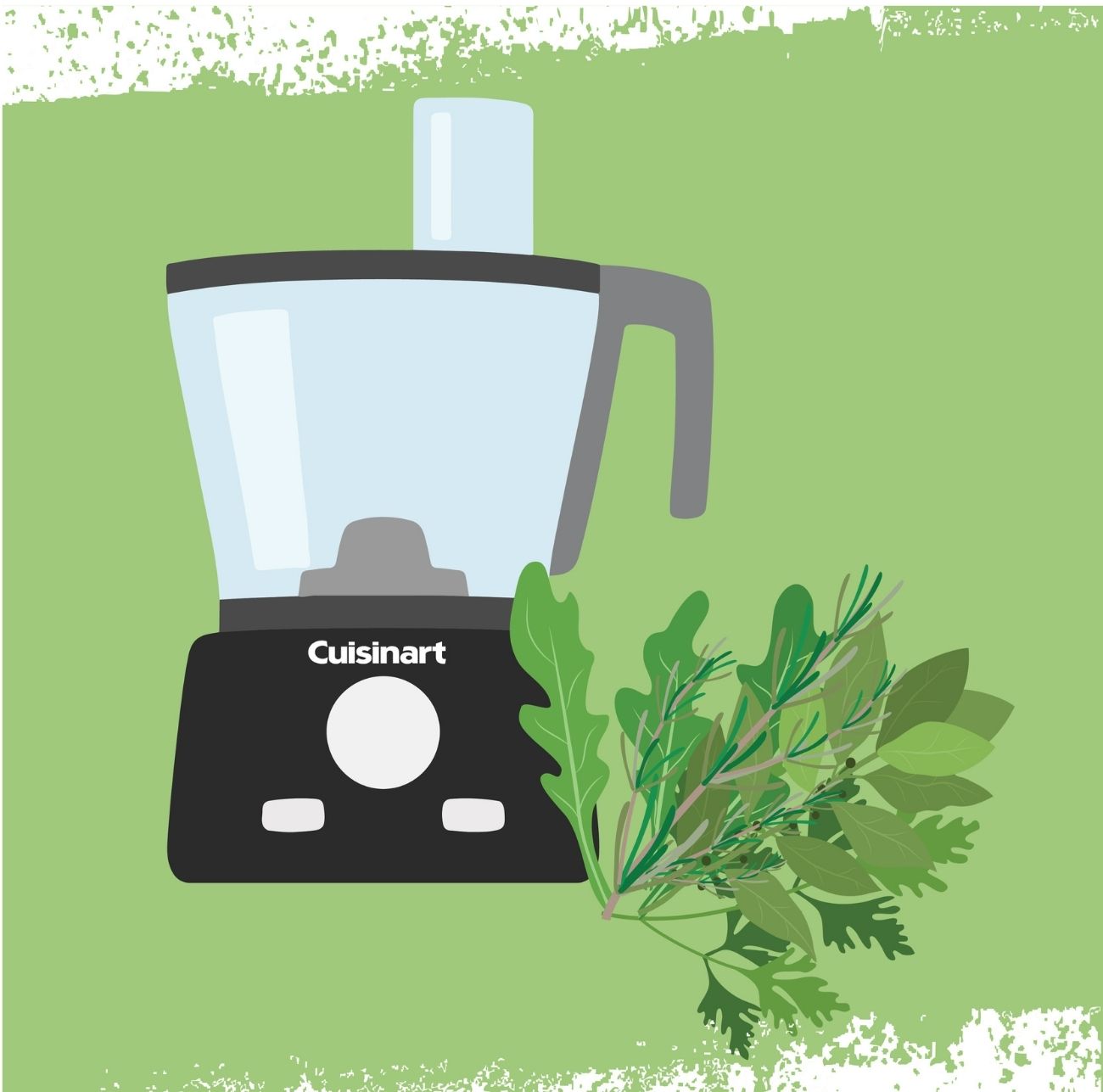 For Your Safety
Like all powerful electrical appliances, this Cuisinart 14 Food Processor should be handled with care. Follow these guidelines to protect you and your family from misuse that could cause injury.
Due to the sharp nature of the metal metal blade's handle, you need to handle it carefully to prevent injuries. The discs are to be handled with care too.

Ensure to always put the disc right on a flat and stable surface before getting the detachable stem disconnected.

If the work bowl is not properly locked in place, do not place the disc or blade in the motor shaft.

Place the blade on the motor shaft as further down as it can go.

Never fill the work bowl with your ingredients without having properly inserted the metal blade in the work bowl first.

Do not use your fingers to shred in the feed tube when processing food.

Allow the disc to stop spinning before removing the pusher assembly.

Before removing either the dough or metal blade, always ensure to remove the work bowl from the base of the machine.

Always carefully remove the metal blades when taking them out of the work bowl.
Similar Food Processors
If you have a cuisinart food processor which isn't an eleven cup then the same rules generally apply. Take a look at this model which comes as a twelve cup. This is a cheaper, more affordable option and one which is great to get if you want something a little smaller and more compact. If you want to upgrade your current model then check out this reliable food processor which is one of the top food processors on the market today.
What is the best brand for kitchen appliances may you ask? Cuisinart is known to create long lasting appliances for any kitchen. These food processors are built for both personal and professional needs. Choosing your exact model can be a difficult choice so think about what you need it for, where you will store it and how much money you can spend on one. If you have any issues with using your food processor then contact their customer service at 1-800-726-0190 who are always happy to help and answer all your questions. Why not get creative and mix up a batch of birthday cookies for your friend or try making some soup packed with a ton of vegetables? The options are endless and the sky is your limit when making meals with Cuisinart food processors!
YouTube Video – Check out Cuisinarts food processor videos on Youtube. They demonstrate all the amazing things your appliance can do!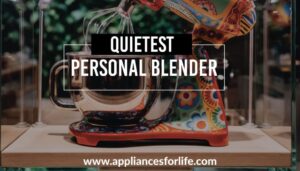 Top 7 Quietest Personal Blenders
In this article, we're going to be discussing the top 7 quietest personal blenders you can get on the market right now. As an Amazon Associate we earn from qualifying purchases. We may earn a small commission for our endorsement, recommendation, testimonial and/or link to
Read More »