Modern kitchens are defined by the modern appliances in them. In the tech-driven world that we live in today, we need these appliances to get us through each day without affecting the other aspects of our lives in terms of limiting the time spent on getting domestic tasks done. It's hard to imagine what the world would be like without these appliances. The refrigerator has survived so many decades, and that explains just how important it is to everyone. Spending a day normally without a refrigerator is quite difficult, according to a post by Nosh Healthy Kitchen.
Although modern appliances are built to last for many years, they still need to be properly looked after. Technology has made life easier for everyone, and brands like LG are spearheading the charge. Most LG refrigerators are packed with many features that make life comfortable for you. With these features, you need little to no manual efforts to make things happen. Modern refrigerators come with features like a whiteboard that allows you to send notes to your family members. You can also create a profile for each family member and assign to them the tasks that they need to do. This way, you can make your family more organized. This is one of the many features you can get to enjoy with your smart refrigerator.
One exciting thing people love about modern LG refrigerators is that they come with in-door water and ice dispensers. With humans leaning towards comfort and convenience, this is such a great feature to have in a refrigerator. One thing that best defines modern appliances is that they manage to pack the functionalities of other appliances with their basic functionalities. A dispenser is a different appliance entirely, and to have it integrated into a refrigerator is an amazing thing to know. This is the biggest advantage modern appliances have over traditional ones. Now that modern LG refrigerators come with an in-door water dispenser, there's no need to purchase the conventional water dispenser.
If your LG refrigerator is leaking water from the dispenser, you shouldn't worry too much as it is mostly caused by things that can easily be fixed, even by you. If your LG refrigerator water dispenser is not working, it is one of many reasons, some of which we'll be discussing later in the article. Before we get into why your LG refrigerator might be leaking water from the door, and how you can repair your LG refrigerator water dispenser, let's take a quick look at some of the factors you need to consider if you're purchasing a new refrigerator.
Factors To Consider Before Buying A Refrigerator
Buying a new refrigerator is a process that needs to be thought through properly. It is not a process that should be rushed because refrigerators are usually purchased for the long term. There are things you need to put into consideration if you want to make the right purchase. The market is a very big one, and it's very easy for you to go in and make the wrong choice because you don't put the necessary things into consideration. When you're purchasing for the long term, you can't afford to make mistakes. The refrigerator is one of the most important appliances in the house, and it usually costs a lot of money. Making a wrong purchase means that you'll have to either stick with the one you have just made or put together some money to make another purchase.
According to Energy Star, the refrigerator does more than just being a centerpiece among the appliances you have in your kitchen. Having a refrigerator will help you keep your food items fresh, which is a great way to prepare great family meals. Below are some of the things you need to consider when buying a new refrigerator;
Energy Consumption
If you're purchasing a new refrigerator, one important thing you should have at the back of your mind is that you should always look to purchase a refrigerator that won't have much impact on your . Energy consumption is a big deal, and you shouldn't overlook it. Most modern refrigerators are energy-efficient, and that's also one advantage they hold over their traditional counterparts. The refrigerator is one of the appliances that consume the most energy in the house. This fact is backed up by a post on Energy Stars which points out that an old refrigerator model uses 33% more energy than a modern refrigerator, which is also proof that older refrigerator models consume more energy than the newer models.
Thankfully, some new LG models now come with an Energy Star rating that indicates how much power these refrigerators consume. In the end, you can save a whole lot of money by purchasing a refrigerator that consumes less energy, which is one of the newer models of refrigerators.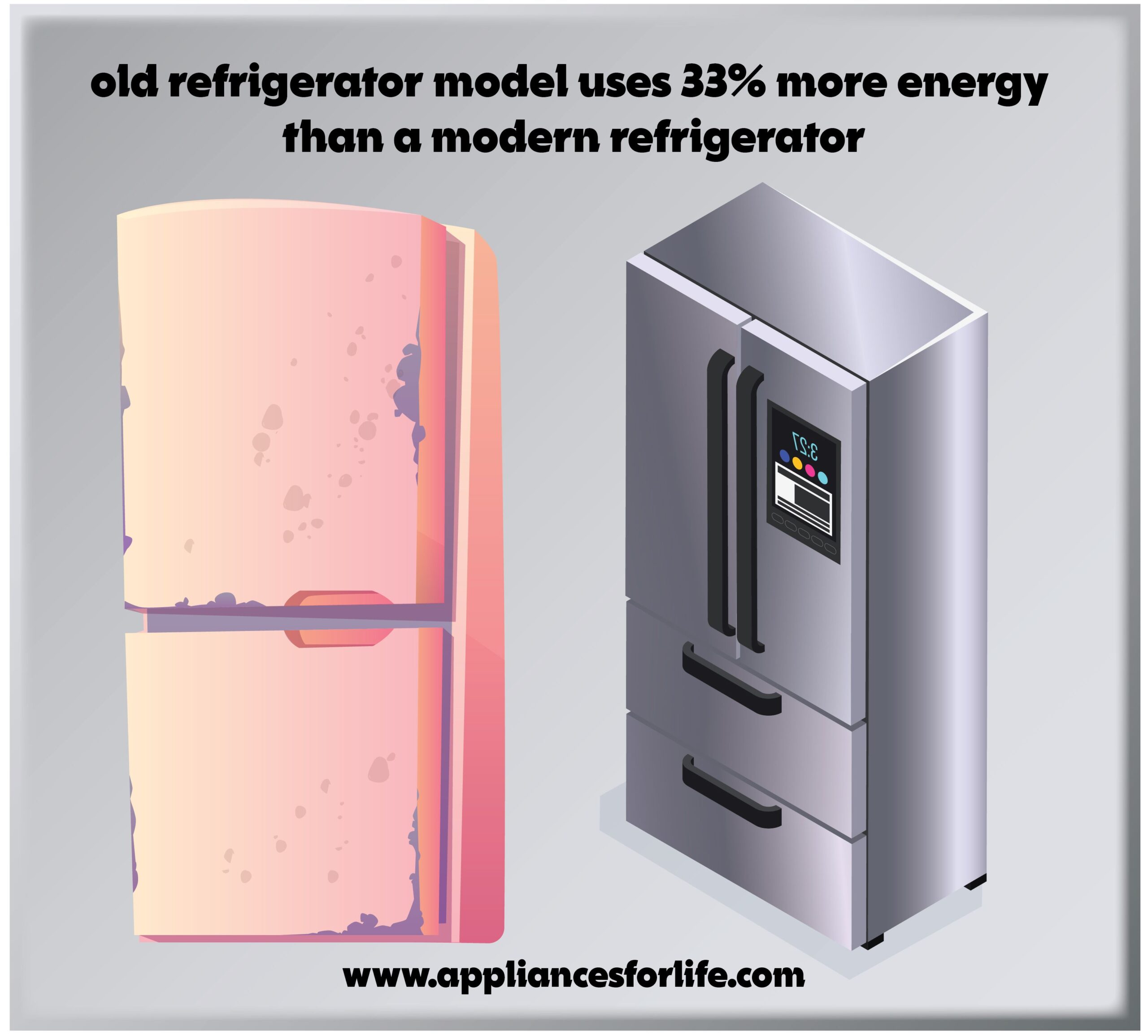 Your Budget
Another thing you need to seriously consider when buying a new refrigerator is your budget. We mentioned earlier that purchasing a refrigerator is a big deal because it involves a lot of money. You need to be able to nail your options down to your needs, and that involves how much you're willing to part ways with. The factor price is what other factors such as features, sizes, and types are largely dependent on. If you're on a budget, you might be forced to make a compromise because there are some features you'd like in a refrigerator but the price will prove to be the barrier. However, if you're not on a budget, this factor shouldn't be that important because regardless of what the price of the refrigerator you like is, you can always get it.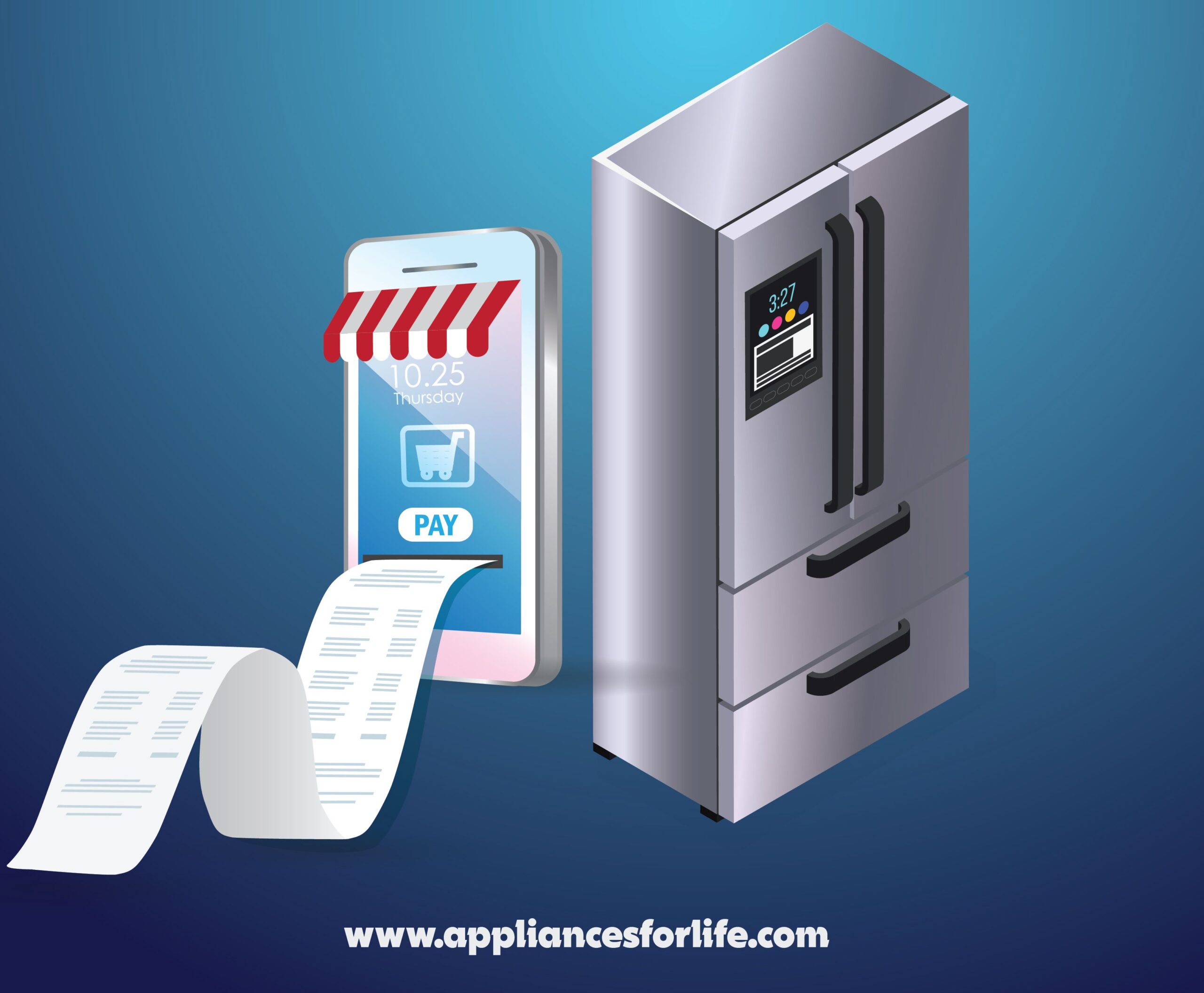 The Size of Your Space and The Size of The Refrigerator
Both of these factors depend on each other. Without knowing the size of your space, you can never truly know the size of the refrigerator you should get. Experts have advised that whenever you want to purchase a new refrigerator, you should always look to measure the size you're willing to give up for the refrigerator in your space. This way, you'll have a clear idea of the size of refrigerator you should be looking to get. If you go into the market to purchase a refrigerator without knowing how it'll fit into your space, you risk making the wrong purchase, especially if you're buying where there are no guarantees.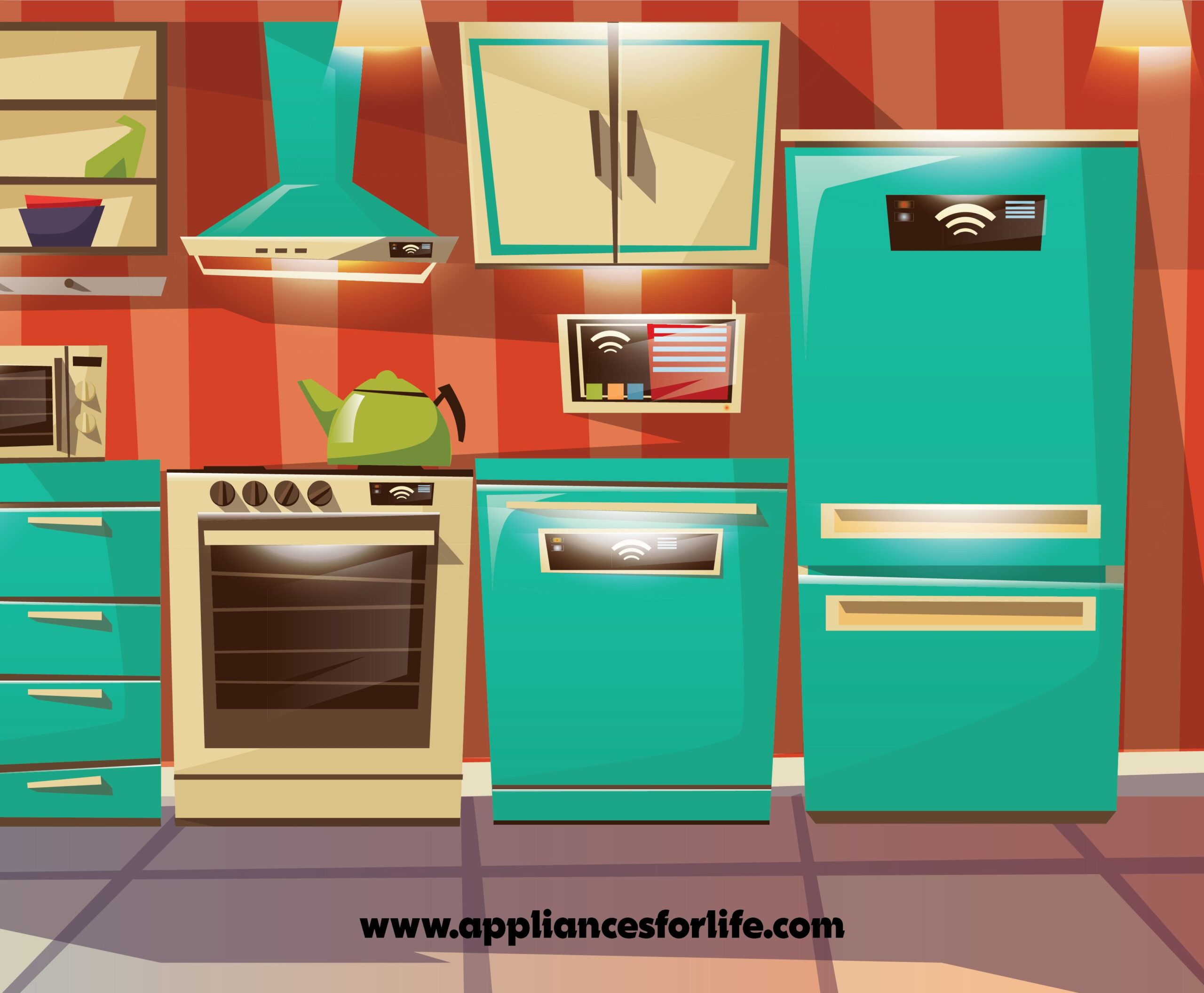 Features
If you're looking to get a new refrigerator, we're sure there are certain features you'll want in a refrigerator. The best way not to be disappointed with any purchase you make in the end is to make sure it has almost all the features you want in a refrigerator, and that's if you're not on a budget. This might be a little difficult if you're on a budget as you'll be forced to settle for a refrigerator that's within your budget but not the one that has all the features you want. If you're on a budget, you'll have the freedom to pursue the refrigerator that has all the features you want, from an in-door water dispenser to a large LCD screen.
Surface Finish
If you're a big fan of style, you'll be very particular about the type of finish you want in your kitchen, especially if you're looking for something that will complement the other appliances in your space. Stainless steel remains the most popular surface finish, but over the years, we've seen the likes of matte black, black stainless steel, and steel coming into the picture, and they are also getting the recognition they deserve. What we know for sure is that this is a big factor, and for those who love to have appliances that blend with one another, surface finish is always a big deal.
LG Refrigerator Leaking Water From The Water Dispenser
Water and ice dispensers coming with modern LG refrigerator models have now become a norm, and we can see that in the refrigerators that are in production now. The in-door water dispenser that comes with most modern LG refrigerators has become an important part of refrigerating units. That being said, refrigerator water dispenser leak is a norm that most people misconstrue as a big issue, and to avoid a big issue, they often involve technicians in a bid to curtail the problems.
It is clearly stated on LG's official website that it is normal for your water dispenser to dispense a few drops of water after dispensing a glass of water. In this case, the drops will only last a few seconds, and you don't need to fret in this case.
LG refrigerator water dispenser problems can lead to your LG refrigerator leaking water from the bottom of the unit, or any part of the refrigerator that is close to the dispenser. We are going to be looking at some of the likely causes why your LG refrigerator might be leaking water from the water dispenser, and also discuss the possible solutions to these problems.
Frozen Defrost Drain
The defrost drain is where water from the defrost cycle is passed to a drain pan which is usually located under the refrigerator or at the back of the wall of the refrigerator. Check the manual of your refrigerator to know where the defrost drain of your refrigerator is located. Sometimes, water in the drain can be frozen and this will cause the water coming into the tube to overflow and drip into the bottom of the refrigerator. This is not a big problem and can be solved by checking the defrost drain for any problem and clearing it of any debris or frozen substances.
POSSIBLE SOLUTION
Thankfully, this is a simple problem and the solution can be as simple as locating the defrost drain of your LG refrigerator and clearing it up. If your refrigerator's defrost drain is frozen, dissolve the ice and flush the drain with hot water to make sure that the tube is clear of any debris.
Water Inlet Valve
Another thing you should check if your LG refrigerator is leaking water from the water dispenser is the water inlet valve. The water inlet valve is used to supply water from one of the pipes in the house to the water dispenser and ice maker. If the water inlet valve is broken or has lost its grip, it might cause water to start leaking from the valve.
POSSIBLE SOLUTION
Check for any fault in the water inlet valve which is usually located at the back of the refrigerator. Firstly, unplug the unit from the power source, which is a safety precaution taken at the beginning of any troubleshooting process. If the valve is broken, it means that you'll need to replace it, and if the valve is not properly fitted, try to tighten strongly to the water supply line.
After you're done with the process, put the panel back on, and plug the unit back to the power source.
Water Tank Assembly
If the water tank in your LG refrigerator is faulty, it might result in your LG refrigerator leaking water from the water dispenser. This might be a difficult process because finding leakage in the water tank might be hard. However, if you're able to find the fault in the water tank, do well to begin the troubleshooting process immediately to avoid further damage to the refrigerator.
POSSIBLE SOLUTION
As usual, the first thing you need to do is to turn off your refrigerator and disconnect it from the power source. You might need a little help from the manual of your refrigerator to know where the water tank is located. After locating the water tank, check for possible leaks, and if there are leaks, then it means you need to replace the tank.
Water Filter Head
Another reason your LG refrigerator might be leaking water from the dispenser is if the water filter head is broken or not properly fitted. There's no way you won't have leaks in your refrigerator if the water filter head isn't properly fitted or is broken.
POSSIBLE SOLUTION
Turn off the unit as a safety precaution before locating the water filter head in the refrigerator; you might need a little help from your manual. According to Fleet Appliance, the most common issue you can experience with the water filter head is crack. If you notice this, you should completely replace the water filter head.
Other Things You Can Check Out
Frequently Asked Questions
How do I stop my refrigerator water dispenser from leaking?
The first thing is to identify the problem. You can only think of a solution after you might have identified the problem. We've highlighted some of the likeliest causes of your LG refrigerator leaking water from the dispenser, and the possible solutions.
Why is my fridge water line leaking?
Your LG refrigerator might experience a water line leak if the water inlet valve is faulty or the water line is not properly connected. If you've checked the connection and there seems to be nothing wrong with it, the best thing to do in this case is to replace the valve with a new one.
Conclusion
If you're opting for a modern refrigerator, you need to be able to deal with its cons which include issues with the water dispenser. Thankfully, there are many ways to handle things if your LG refrigerator is leaking water from the water dispenser. We've discussed some of the most important steps to take if you ever experience leaks from your water dispenser.
ESTIMATED TIME DESIGNING AND UPLOADING THIS ARTICLE
ESTIMATED TIME RESEARCHING AND WRITING THIS ARTICLE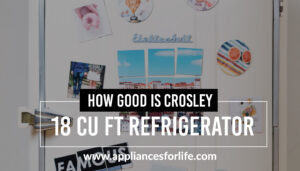 How Good is Crosley 18 Cu. Ft. Refrigerator?
Getting a refrigerator on the market today requires a lot of effort. From trying to get the best fridge on the market to checking several refrigerator ratings to know which one is best for you. How good is Crosley 18 cu. ft. refrigerator? We'll find
Read More »