Getting Started
Pressure cooker short ribs are a great meat and protein option to accompany other dishes for delicious full meals. You can pair ribs with rice and greens, macaroni and cheese with broccoli, or a nice, hearty salad. It's good to know how to cook ribs in a pressure cooker while getting full flavor out of your meal.
Below are some tips for cooking your pressure cooker short ribs, according to About Food.
Pressure Cooker Short Ribs Tips
Prep the short ribs by cleaning and trimming fat.

Flavor ribs with a dry rub.

Searing ribs lightly helps retain their structure.
In a pressure cooker, your short ribs should be at least two to three inches thick. To ensure that it is cooked properly, put on the timer for 50 minutes. Also, the recommended pressure release method is a Natural Pressure Release, according to Cuisinart.
Recipes
There is no need to feel limited when cooking your pressure cooker short ribs! There are endless choices of different spices, vegetables to add flavor, and sauces to liven your meal. The best part? You'll get a tender taste at the end of the process. Below are different recipes for pressure cooker short ribs.

Ingredients:
2 teaspoons kosher salt
2 teaspoons paprika
1 1/2 teaspoons freshly ground black pepper
1 1/2 teaspoons cayenne pepper
1/2 teaspoon ground cumin
4 to 5 pounds English-cut beef short ribs, cut crosswise into 2-1/2-inch-long pieces
2 tablespoons olive oil
6 medium garlic cloves, peeled and smashed
1/2 medium yellow onion, small dice
2 cups cola (not diet), such as Coca-Cola
Fresh thyme
Small bowl
2 tablespoons soy sauce
2 tablespoons Worcestershire sauce
2 tablespoons cornstarch
2 tablespoons water
Directions:
1. Take a bowl and put in a mixture of black pepper, salt, paprika, cayenne, and cumin. Take your ribs and ensure you add your mixture to each side.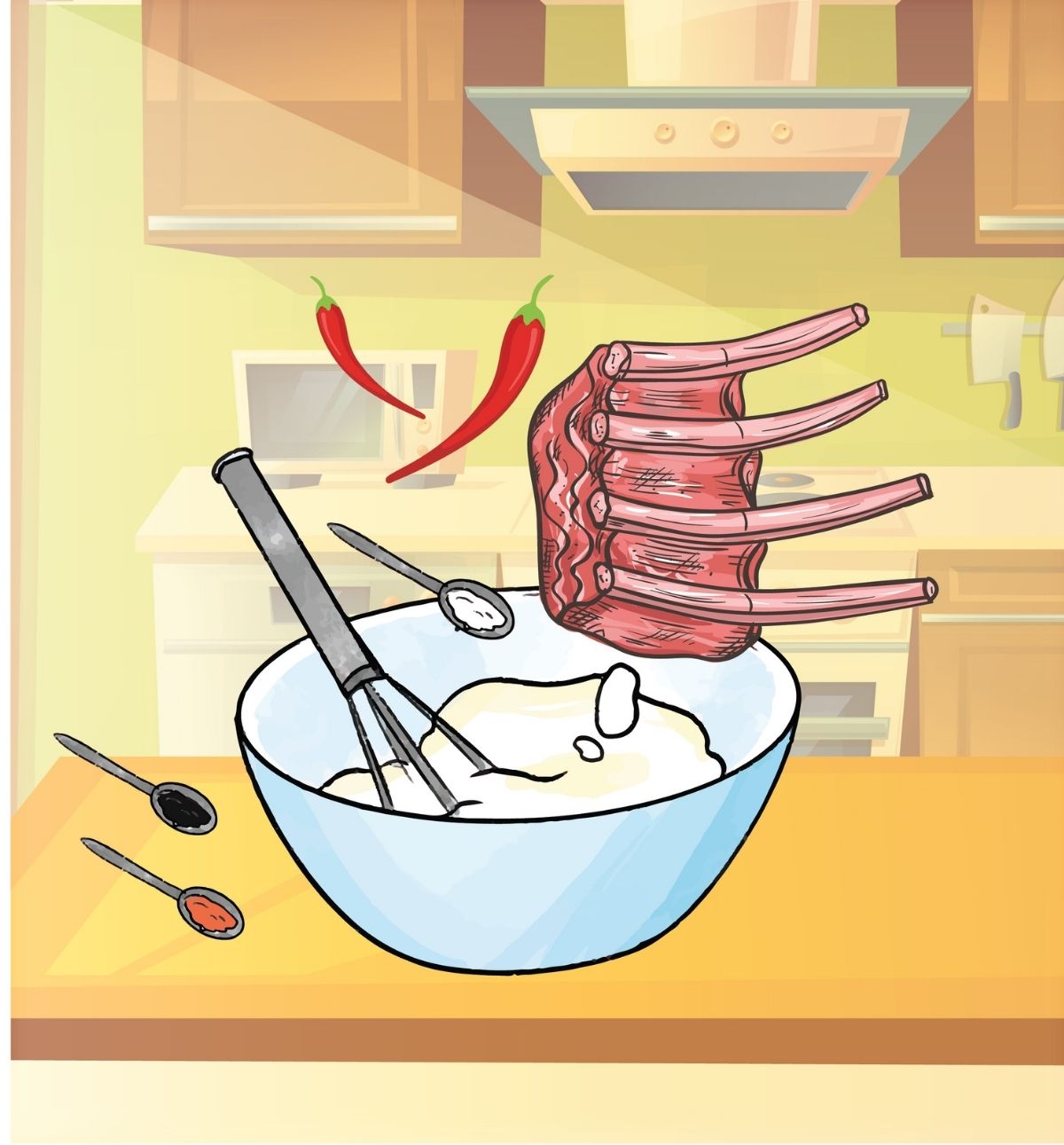 2. Set your pressure cooker to produce medium heat to heat up your oil until it shimmers. Carefully place your short ribs in the oil but be careful not to add too much that your cooker can take. Turn your ribs until they start to turn brown, then keep repeating the process for the remaining ribs.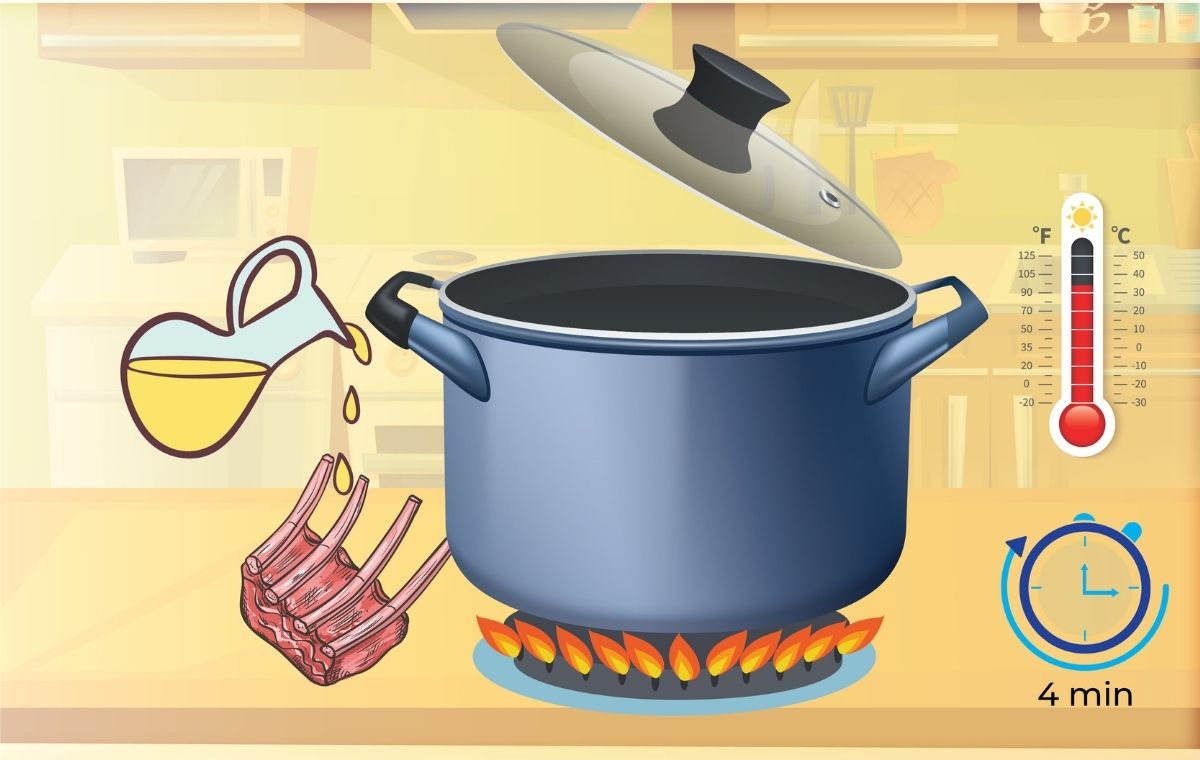 3. For about 4 minutes, cook and keep stirring your ribs after you must have added garlic and onion. After this, proceed to add soy sauce, cola, and Worcestershire scrape the browned bits using a wooden spoon.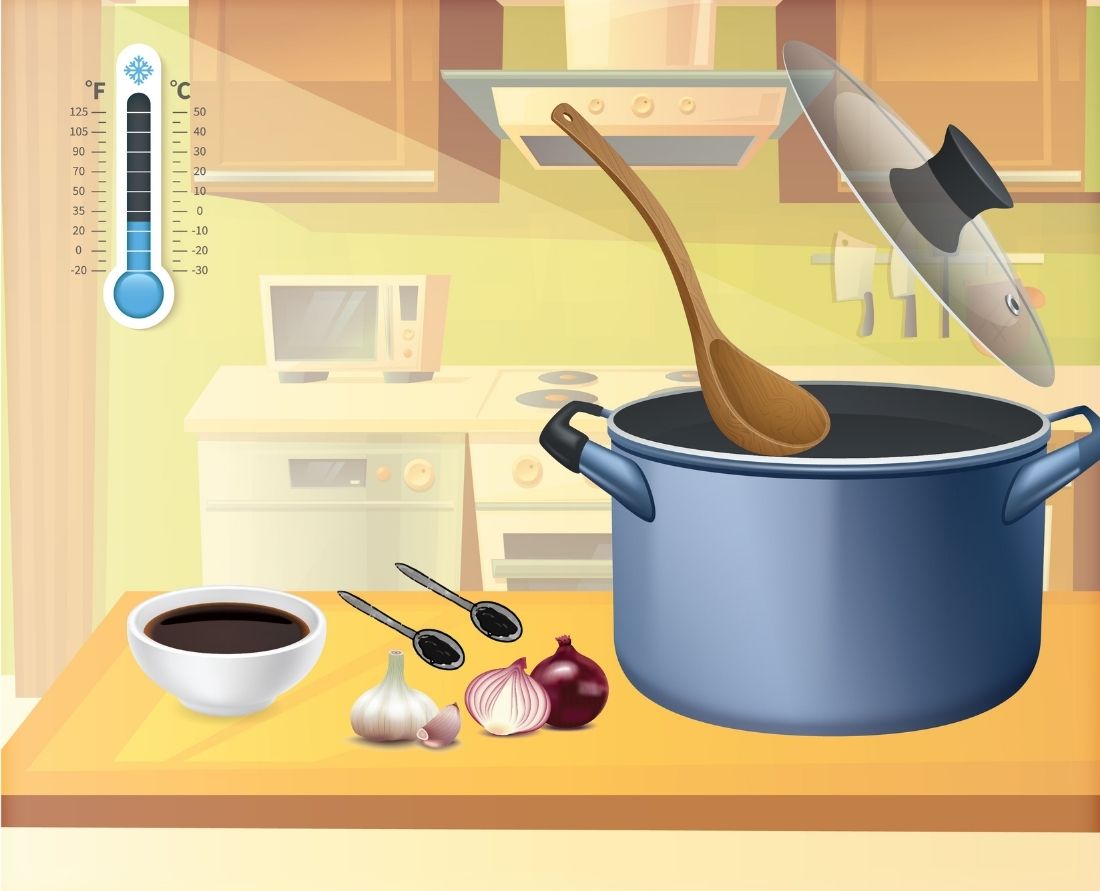 4. Now, it's time for you to return your ribs to the pressure cooker; coat them in the sauce, and lock the lid. Set the stovetop heat to high while also bringing your cooker to a relatively high pressure. Wait for a minute and set your stovetop heat to medium heat, then cook your short ribs for about 30 minutes. Please, note that you need to pay close attention to the heat and adjust the heat when necessary so as to maintain a steady amount of steam.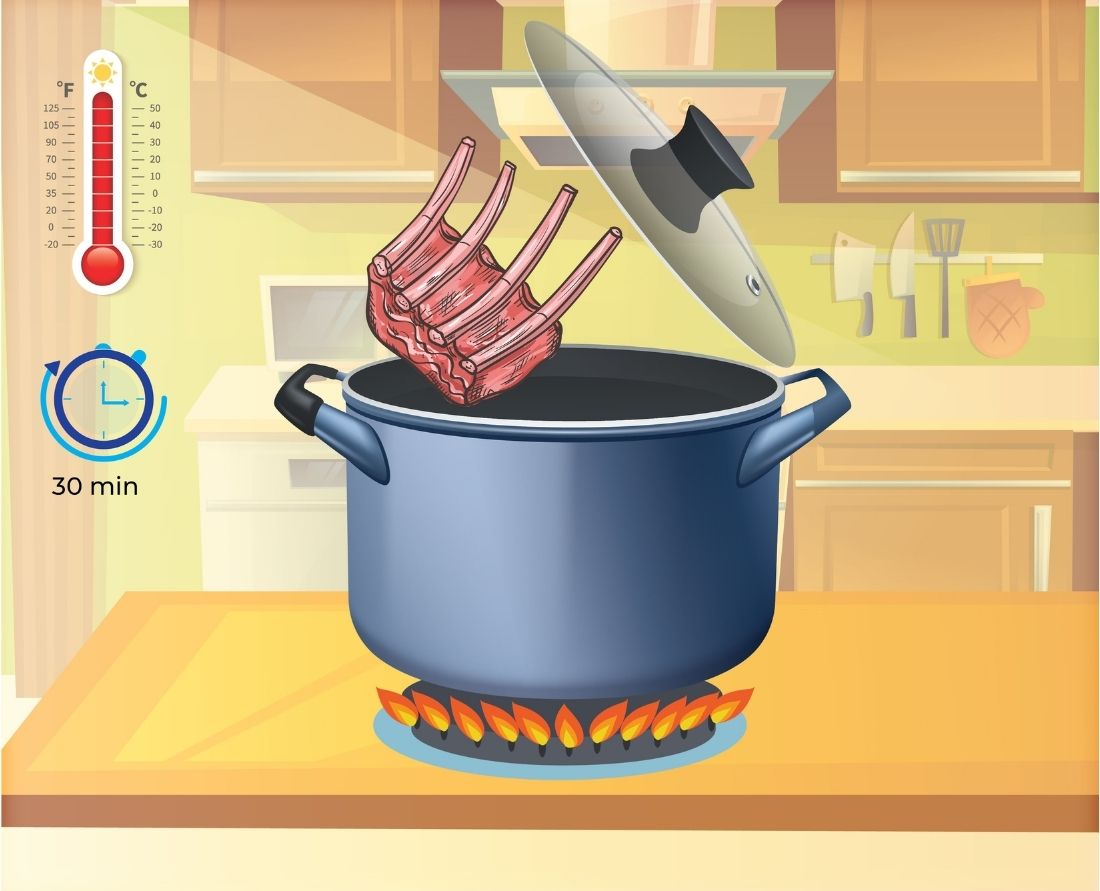 5. Take your pressure cooker down from the stovetop and let it cool down for about 15 minutes. This is really important as it will come in handy when you're releasing pressure from the cooker.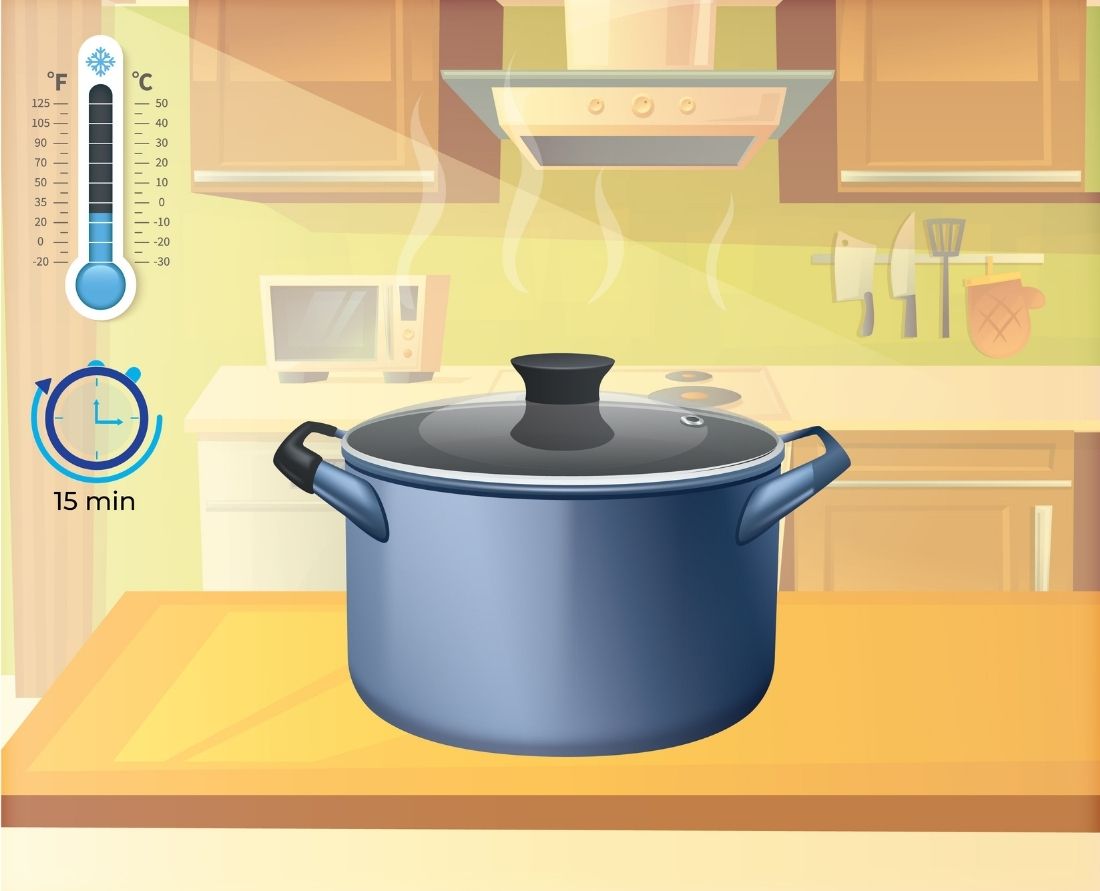 6. Gently release any pressure left in the cooker, then proceed to remove the lid. Do not forget to keep your face away to avoid injuries caused by the escaping steam.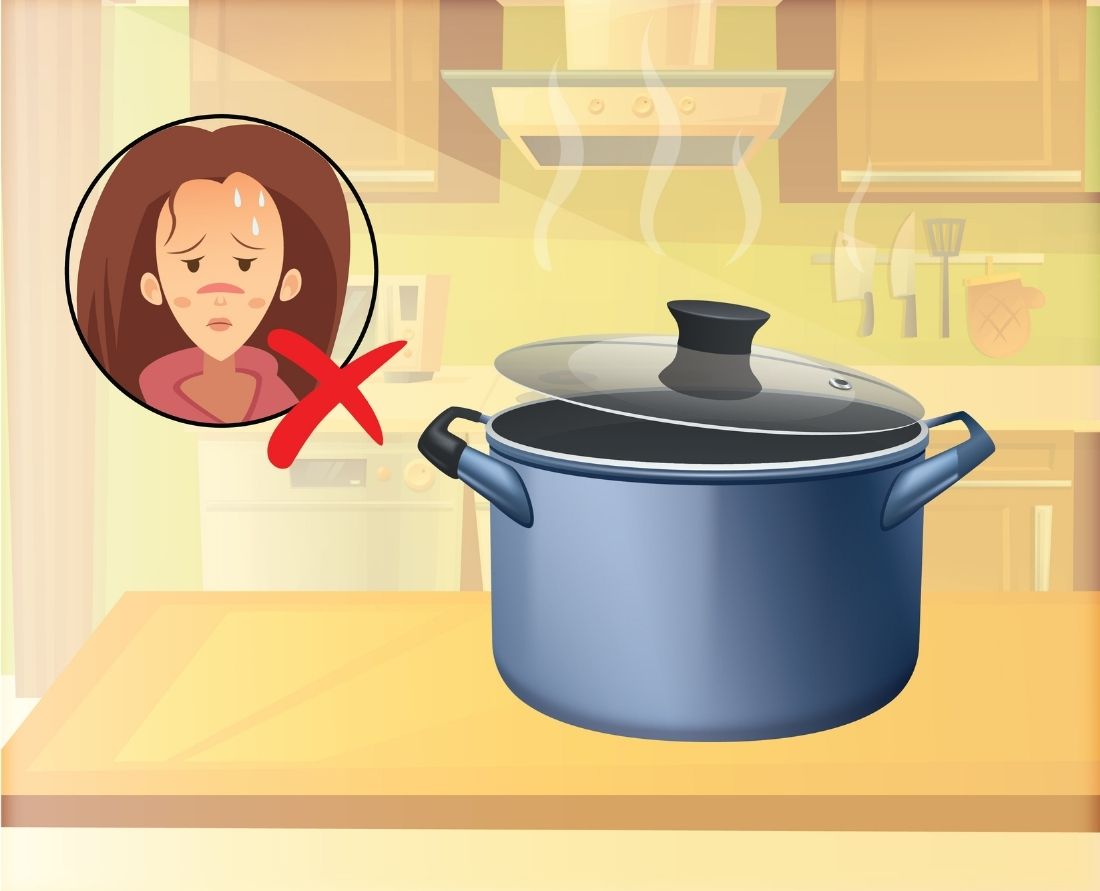 7. After you must have transferred your ribs to another bowl, use a sieve to derive the content gained from the liquid before returning it into your cooker. Use a fat separator to skim off fat from your content.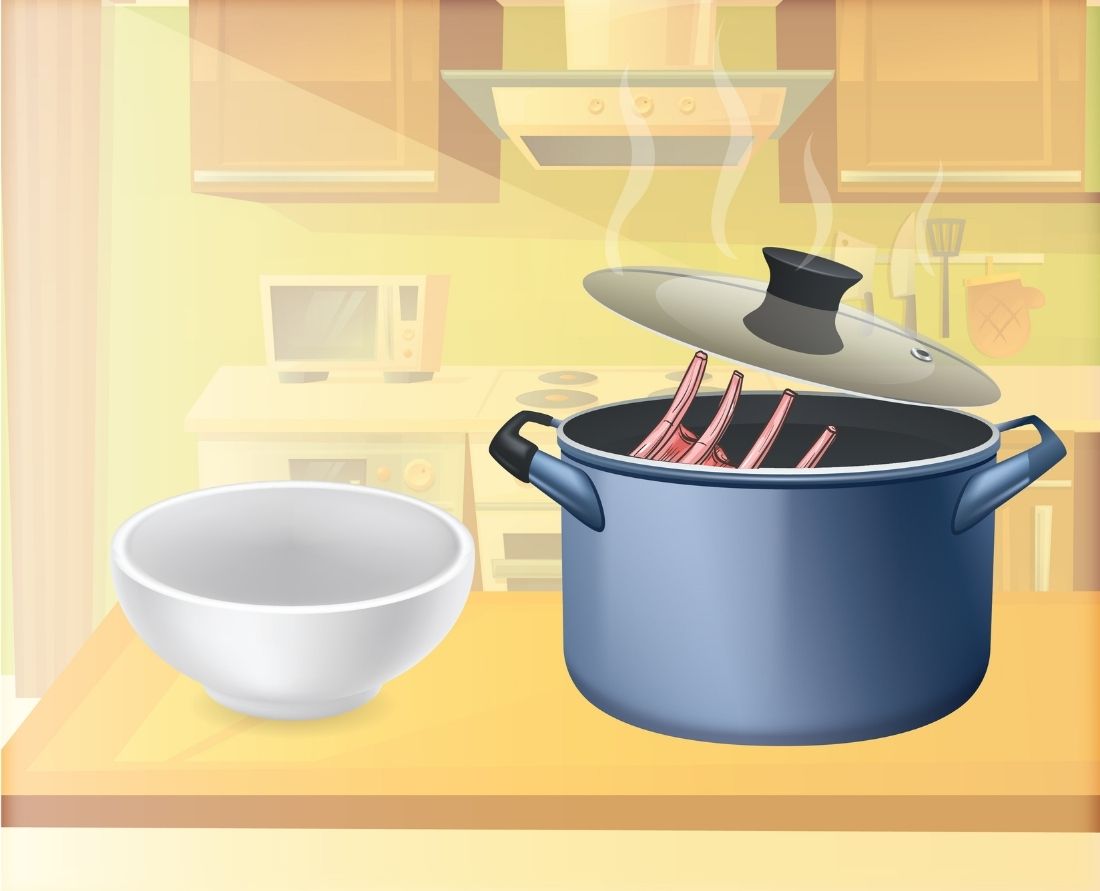 8. Over a medium-high heat, return your mixture to your cooker and boil. Also, on the other side, mix your cornstarch in a bowl and whisk well before adding it to what you already have in your pressure cooker. Continue to whisk the mixture until you get a thick and glossy texture. Add your short ribs now and ensure to coat them well in your new sauce.
Ingredients:
One rack of baby back ribs, three to four pounds
1/2 cup beef broth (or other liquid)
Red wine and brown sugar
1/2 tablespoon liquid smoke — Koslowski prefers mesquite flavor
Barbecue seasoning to rub on the ribs before cooking
Directions:
1. With your seasoning and ribs ready, chop your ribs into four pieces and add your seasoning to each piece.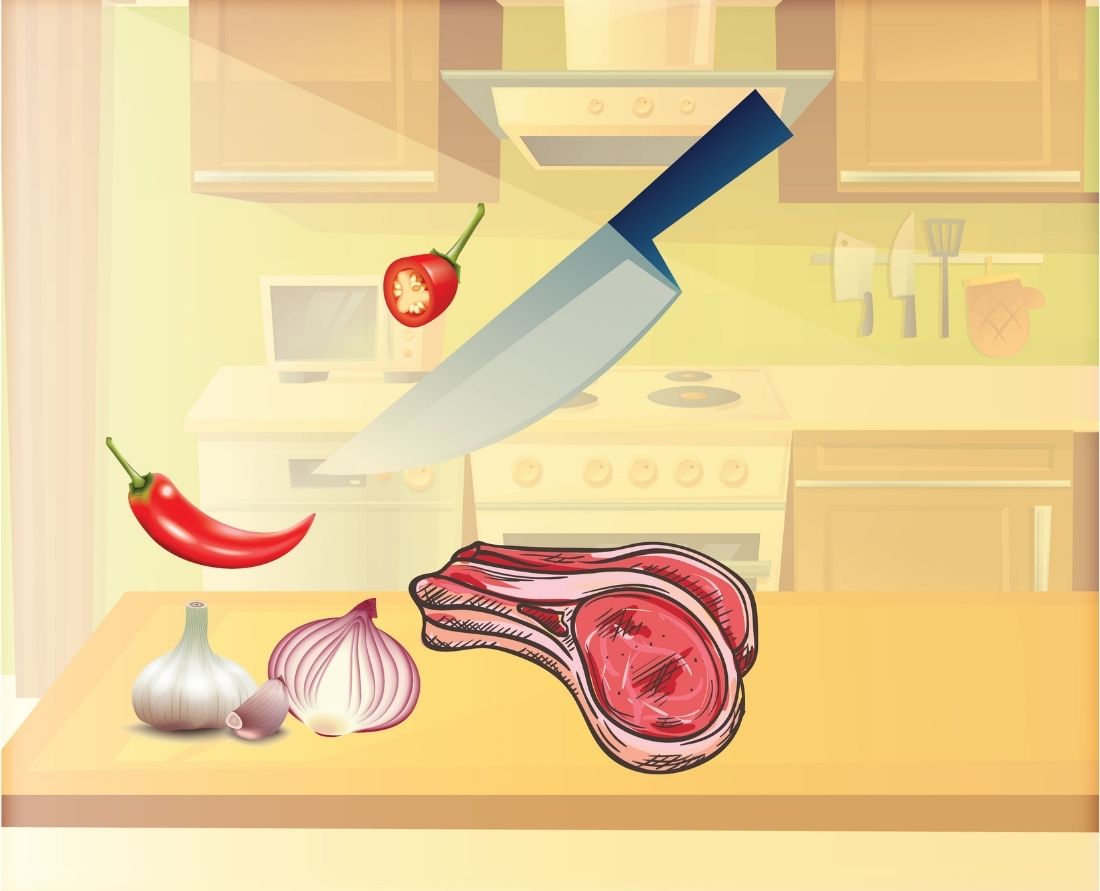 2. Carefully place your chopped ribs in the pressure cooker and ensure that they're well placed so that they'll fit in and get evenly cooked.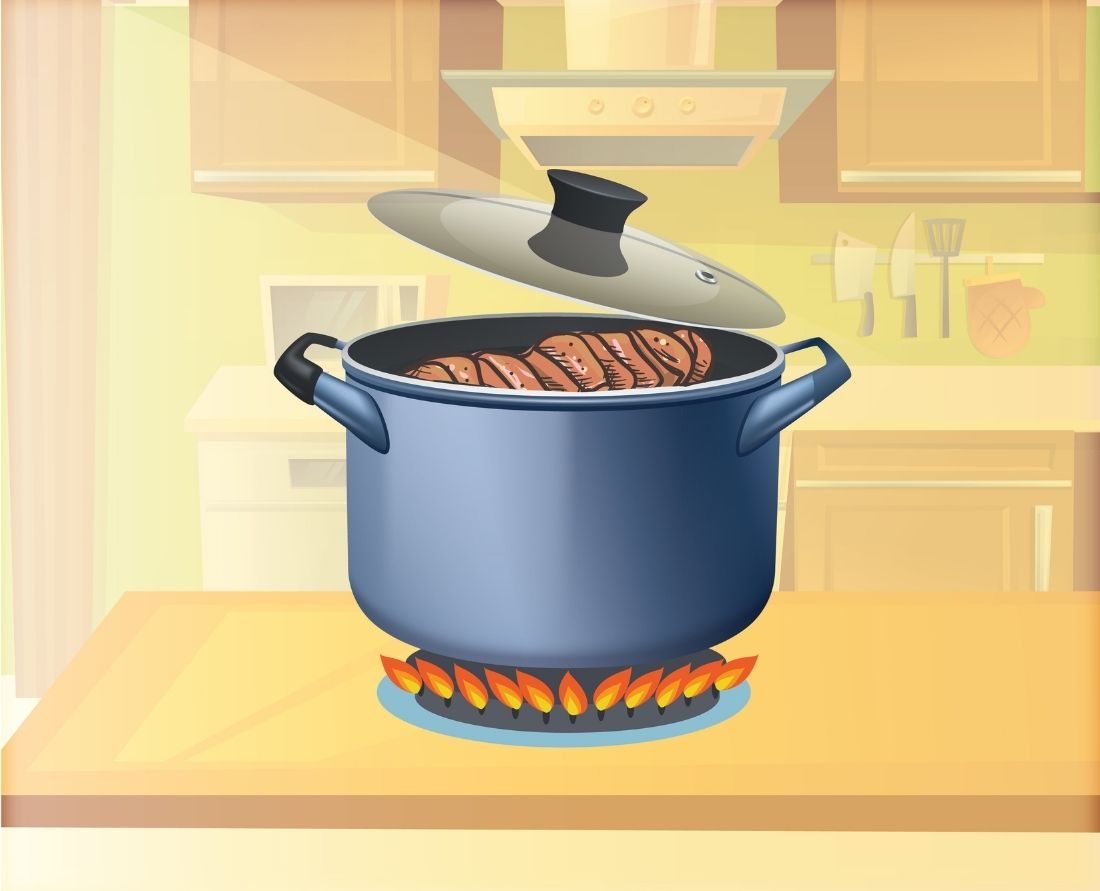 3. Give the ribs a real barbecue flavor by adding about ½ tablespoon of liquid smoke. Don't also forget to add about ½ cup of water.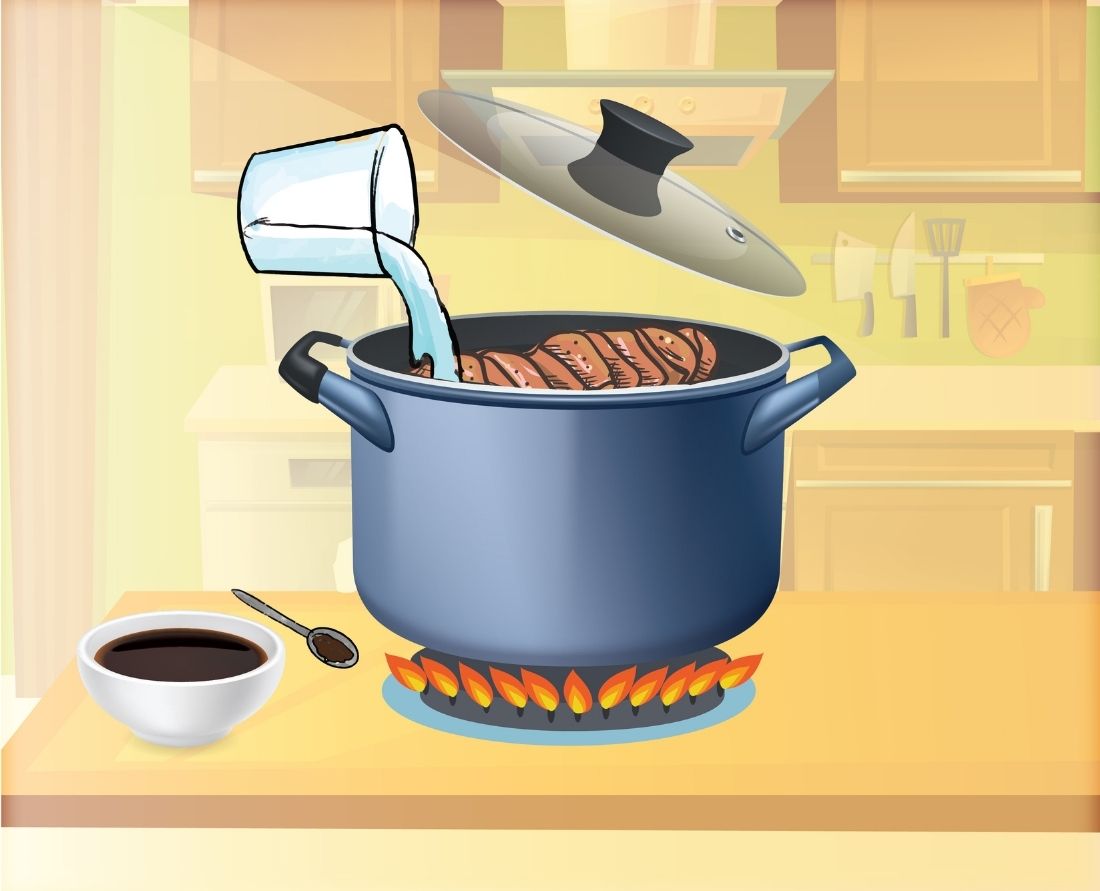 4. Set your cooking time on the pressure cooker to 30 minutes and lock the lid so the steam produced from inside the cooker won't escape.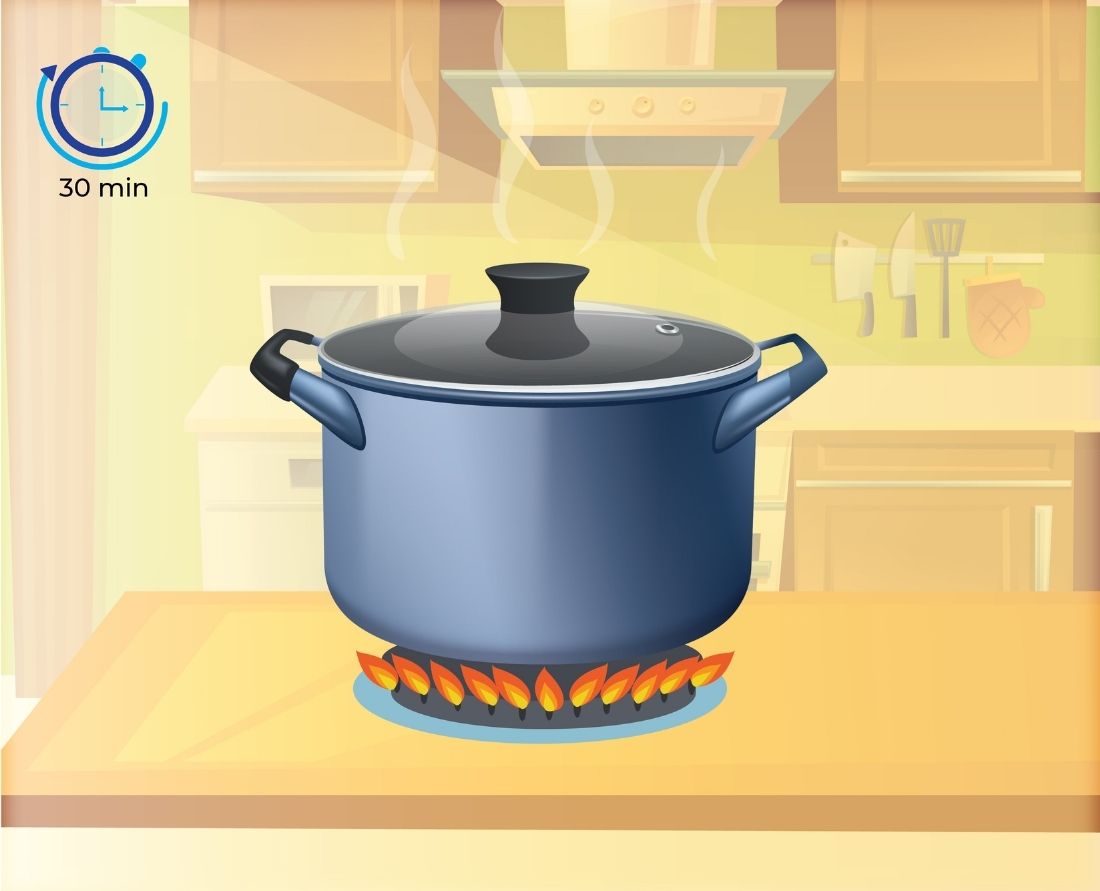 5. Use this free time to make a barbecue and preheat your oven to about 450 degrees.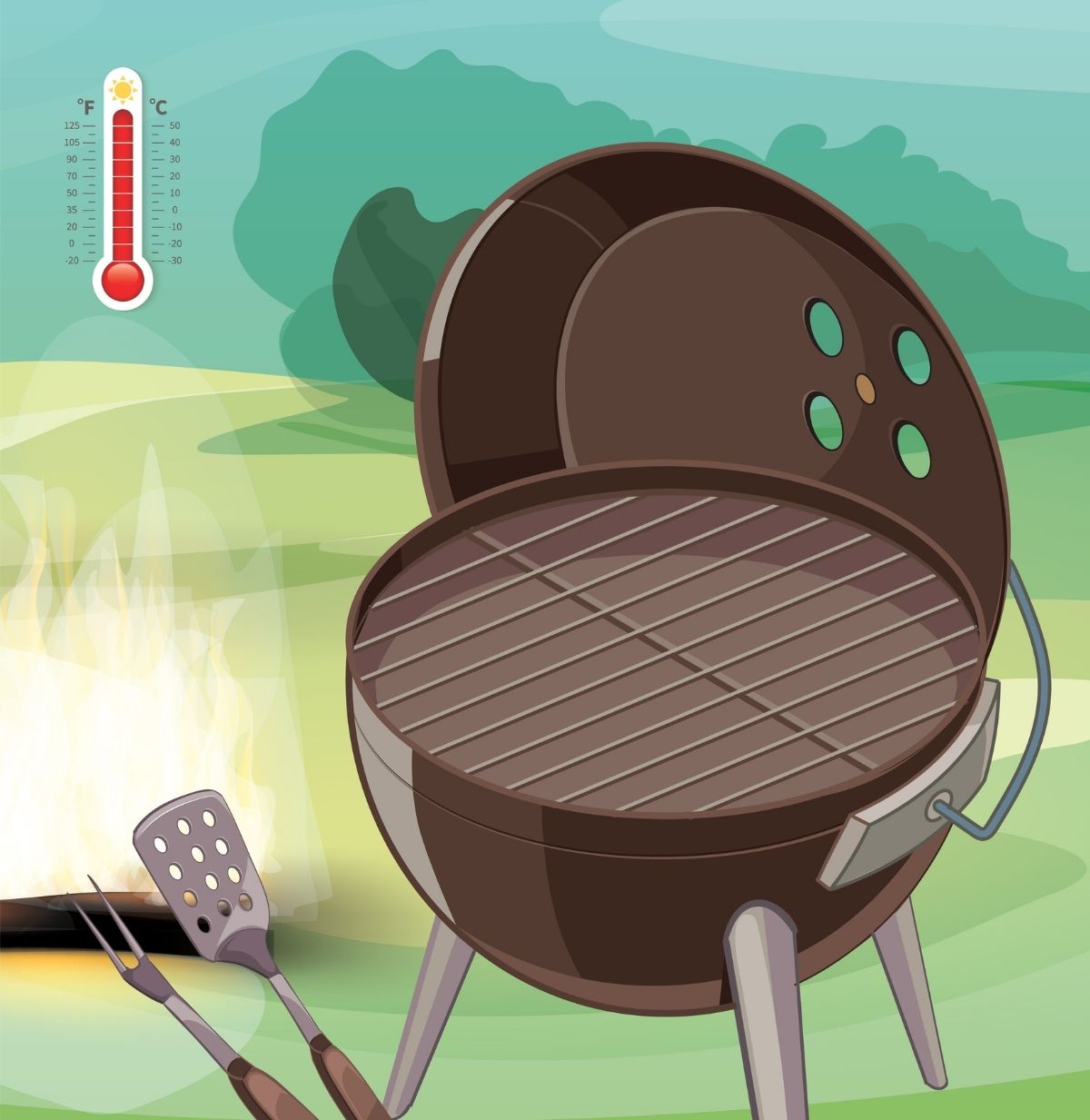 6. Once the 30-minute timeframe is up, carefully release the pressure on your cooker before unlocking the lid to extract the ribs from the cooker. Arrange these ribs in a foiled baking sheet.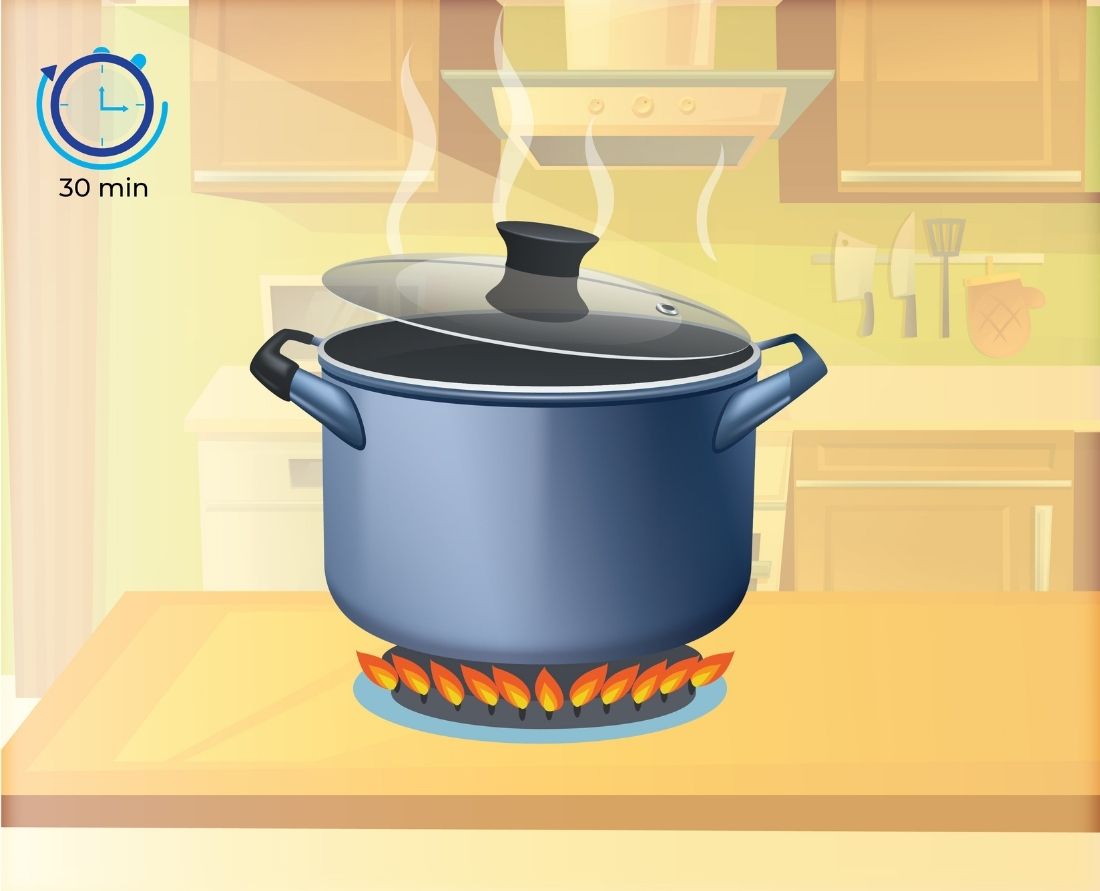 7. Add your barbecue sauce to the ribs from all sides using a brush before baking them for about 8 to 10 minutes.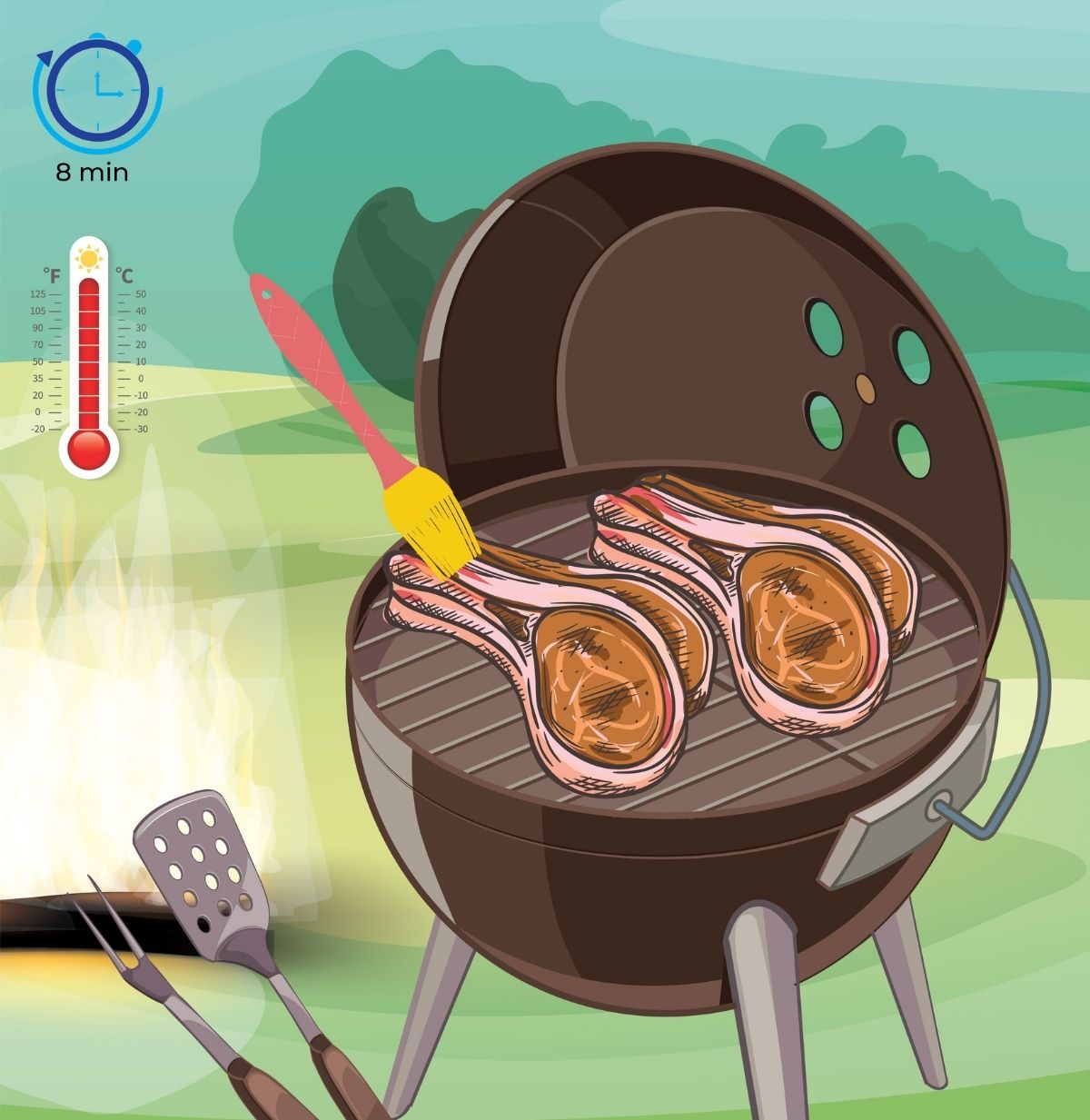 Prep Time: 10 minutes
Cook Time: 60 minutes
Serves: 4
Ingredients:
2 lb boneless beef short ribs (or 4 lb bone-in beef short ribs)
1 onion, diced
2 Tablespoons curry powder (optional)
6-star anise (optional)
1 Tablespoon Szechuan peppercorns (optional)
1 cup of water
3 Tablespoons of tamari sauce
2 Tablespoons vodka (or white wine)
1 Tablespoon salt
Directions:
1. Fill up your Instant Pot pressure cooker with all your ingredients.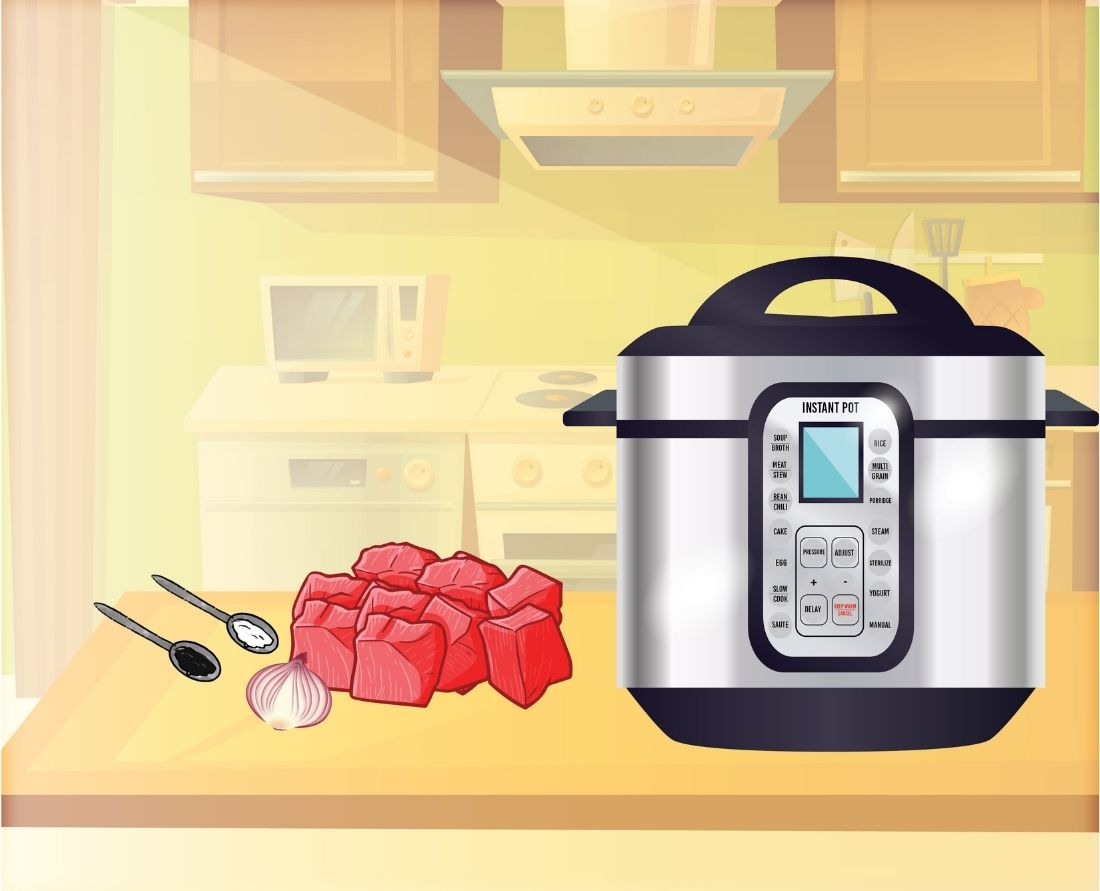 2. Your Instant Pot pressure cooker features a Meat/Stew button. Press this button then set the time to 45 minutes.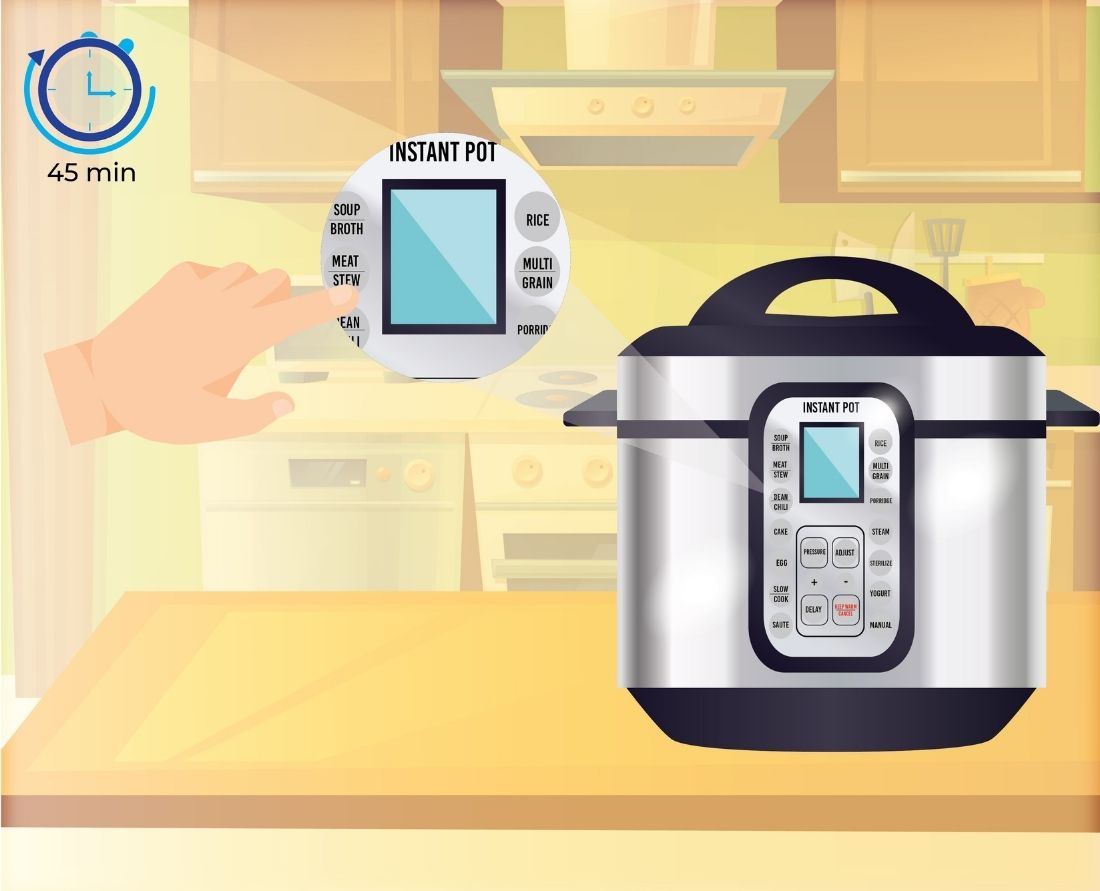 3. Release the pressure, and also wait a couple of minutes before opening the locked lid. Go ahead and serve your boneless short ribs!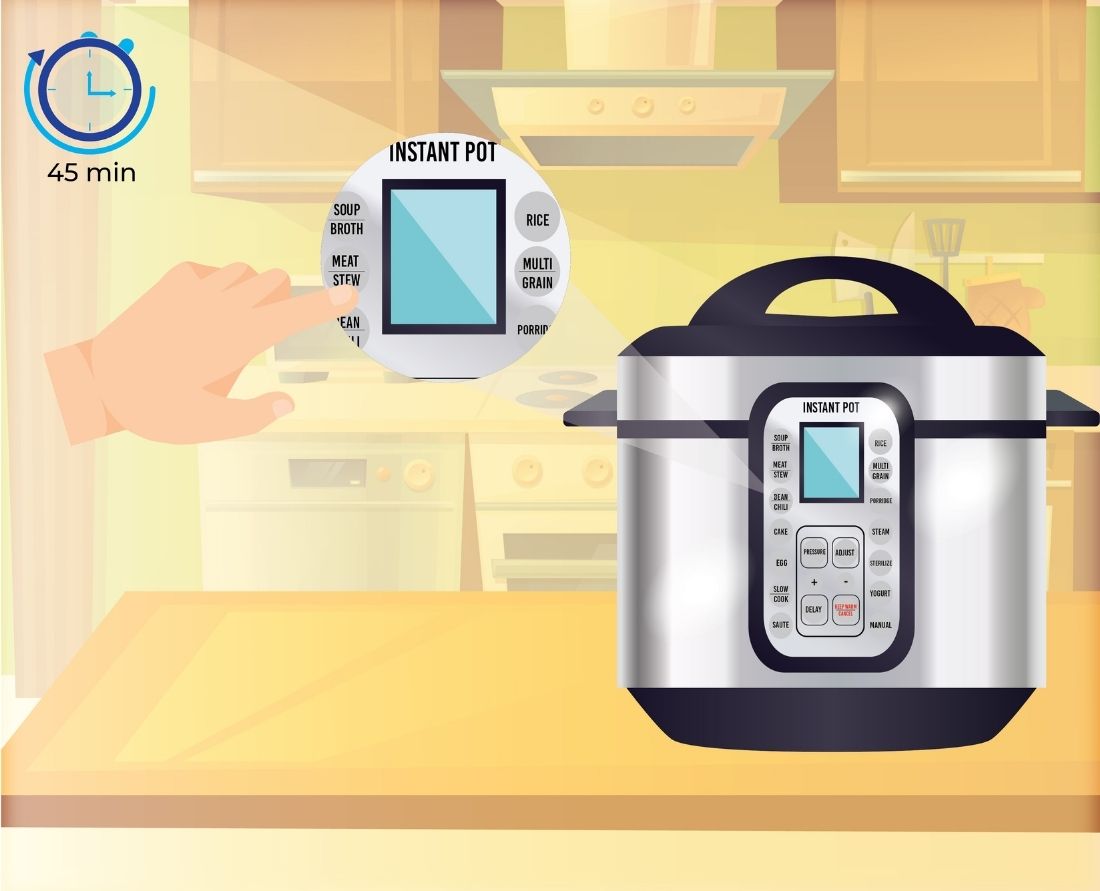 FREQUENTLY ASKED QUESTIONS
1. How do I open my Pressure Cooker after use?
This is something most people are afraid of, and rightly so; this can be quite dangerous if proper care is not taken. This is due to the huge amount of pressure in the cooker which needs to be released before it becomes safe to open. So how do you do it? Open the valve slowly and let the steam come out gently. Do this for a few minutes and with time, your pressure cooker will be safe to open after all pressure must have been released from the pan.
2. How does Pressure Cooker work?
A pressure cooker features a lid which when installed correctly helps lock air in the pan so that it doesn't evaporate. This way, the pressure is built up and in turn, causes a temperature rise. This helps food cook faster than a regular pan and on top of that, all nutrients are locked in too.
3. Can I cook rice in my Pressure Cooker?
Many people fear that a pressure cooker might not cook rice properly but that is not the case. The reason why most people do not often cook rice in their pressure cooker is that rice produces foamy substance when it's being cooked and since everything is going to be trapped inside the pot till cooking is done, it's not considered safe.
Dinner's Ready!
Now that you have different recipes for pressure cooker short ribs, you can confidently make yourself, your family, or your dinner guests a great dinner complete with tasty short ribs.
Brisket is known as the King of Braised Beef and it is loved by everyone – except vegetarians and to get it perfectly cooked we have compiled some great recipes for you to choose from. We recently published some great information on how to cook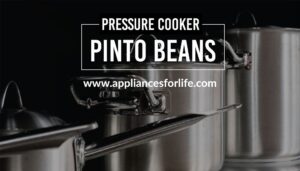 Pressure Cooker Pinto Beans For A New, Tasty Meal
Getting Started Pressure cooker pinto beans are a great, inexpensive meal for families, college students, and households of one. If you're one who's looking to try a new recipe, then you've come to the right place. When wanting to prepare pressure cooker pinto beans it's
Read More »