If you've ever wondered how to choose a washer and dryer, this article will serve as a detailed guide to help you make the best purchase decision.
Everything – from the different types of washers and dryers, as well as their pros and cons – has been discussed at length.
In a time where technology is taking over virtually everything that exists in the world, having home appliances that make the basic house chores less of chores has become very important. There's a clear difference between how things work now and how they did a few years back. How we've gone from clotheslines and washboards to dryers and washing machines, is a huge improvement and proof that anything is possible. Oftentimes, people don't know what to look for when buying a washer or dryer which is why we've come up with this article to help you make the best decision.
Buying a dryer and washer is just like getting any other home appliances, or even personal items. A lot of things need to be put into serious consideration, or else, you might be making the wrong purchase and you'll end up not liking the item you're getting. Going to the market (online or offline) without having a proper idea of what you want to get will most likely end in you getting what you do not need.
Having the best idea of what you want will help you make the best decision when it's time to make a purchase. In this article, we will be talking about what to know when buying washing machines and dryers. We hope you find this washer and dryer buying guide very helpful as we'll be taking you through the washing machine and dryer types we have, as well as the pros and cons of each type. So, if you're replacing that old washer and dryer in your home or you're a first-time buyer, then we're certain you will find this article very helpful. To find out what the best washers and dryers are, check out this article.
THE DIFFERENT TYPES OF WASHERS
Knowing that there are different types of washing machines will prove very handy when you're deciding to purchase a washing machine. There are two major types of washers and they are; front-load washers and top-load washers. These two types of washers are great but let's talk about them briefly, together with their pros and cons so you'll know which one will best serve you.
A chart that shows the top kitchen appliance upgrade in the U.S. 2019. Source: Statista
TOP-LOAD WASHER
This is the most popular type of the two types of washers we have and that is why people opt for it the most. It is always built in a very simple yet special way and the fact that it is easier to load than the other type (front-load washer) makes it even a better option to choose. Without an agitator, a top-load washer is capable of washing large quantities of clothes than a front-load washer, and another reason why many people prefer it is that it is easier to load.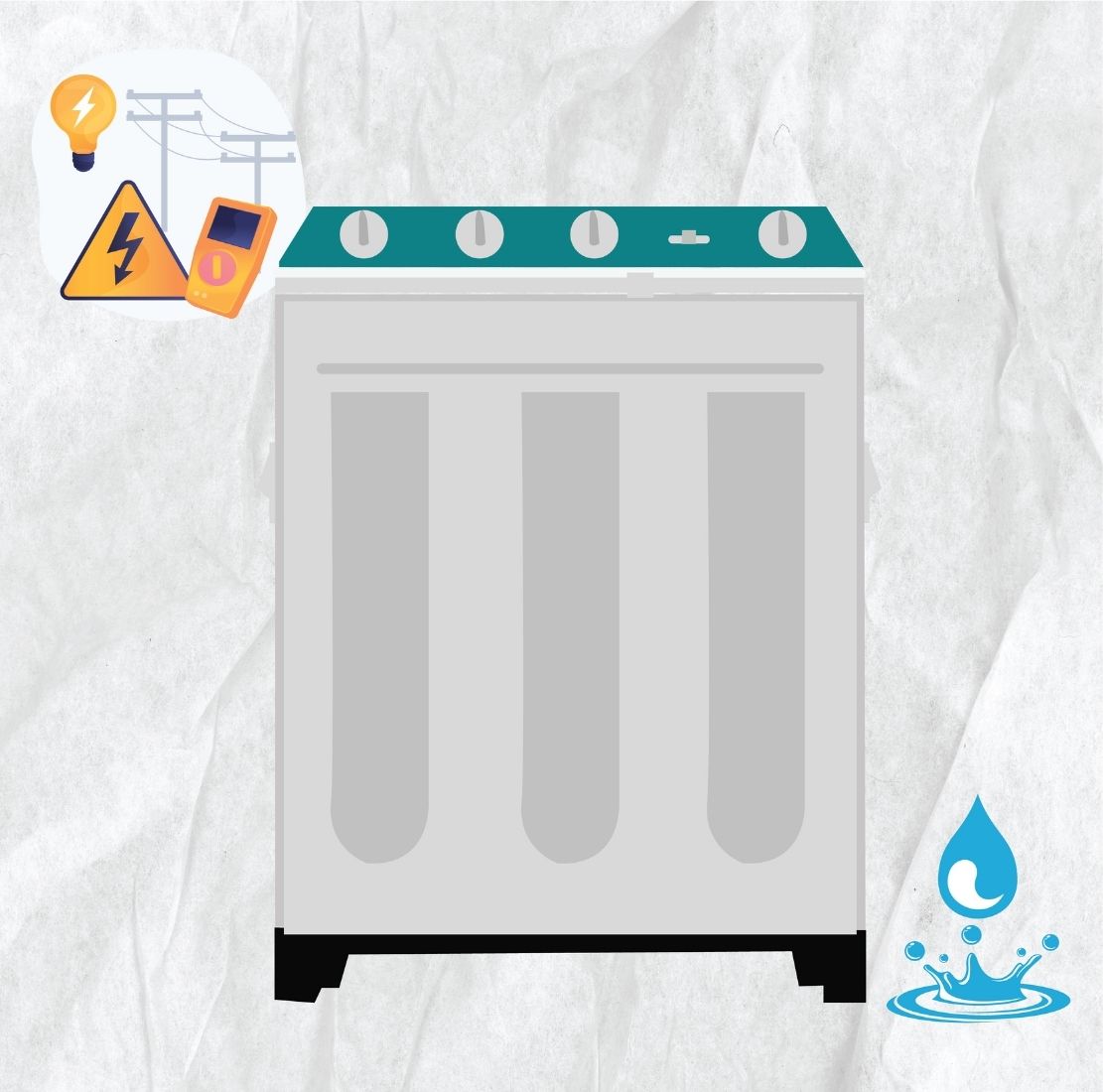 PROS
A lot of people believe a top-loader washer is more energy-efficient than a front-load washer.

You do not have to bend your back to load and unload your laundry, unlike a front-load washer.

A top-loader is also very water efficient.

It is easy to operate with clear buttons.
CONS
The only thing people do not like about high-efficient top-load washers is that when you activate the high spin speeds, they can cause your clothes to wrinkle drastically.
FRONT-LOAD WASHER
Like a top-load washer, a front-load washer doesn't also have an agitator and that makes it offer a large capacity when it comes to your laundry. It even has a larger capacity when compared to a top-load washer. One of the things people love the most about this type of washing machine consumes less water and is also energy efficient just like a top-loader. However, many people might not like them because of course they are front-loaders and they require you to bend your back a bit to load and unload your laundry.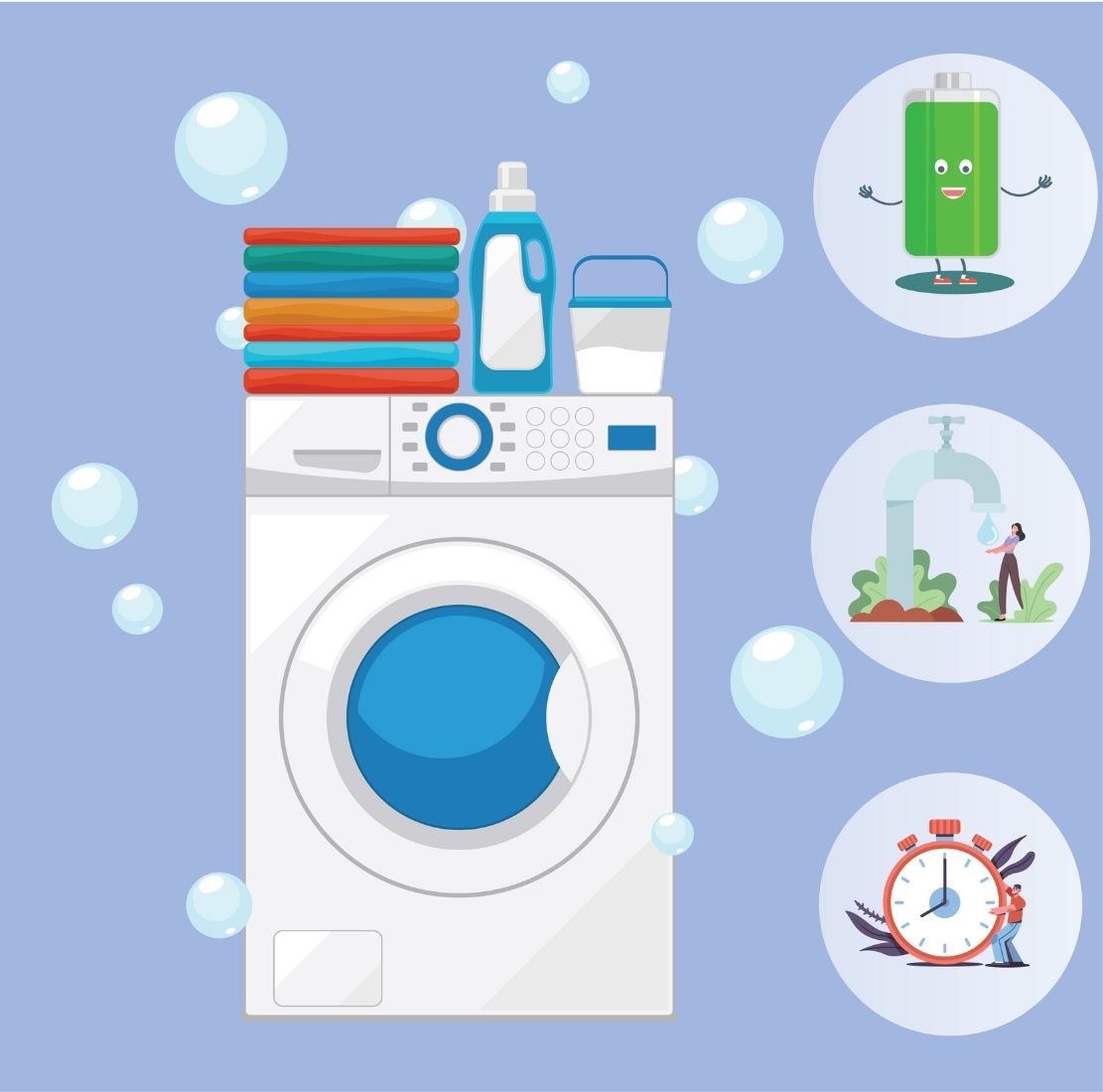 PROS
Front-load washers have a larger capacity than top-loaders.

They have faster spin cycles which in turn reduce the drying time.

Front-load washers consume less water and are also energy efficient.
CONS
You need to bend to load and unload; something most people find sickening.

The wash cycles take longer.
THE DIFFERENT TYPES OF DRYERS
Now that we're done with the common types of washers we have, let's take a quick look at dryers too; looking at the types with the pros and cons of each of them. It is also very important to know the type of dryer you need and while your decision might be down to personal preference, it is good to consider some technicalities which is what we'll be discussing below.
ELECTRIC DRYER
Electric dryers, when considering the initial price, might be the best option as they're cheaper than gas dryers. However, the operating costs, in the long run, are usually higher than when you're using a gas dryer. The costs too largely depend on your utility rates but the fact they are even energy-consuming makes them the 'not-so-popular' option compared to the other type. Electric dryers operate on a 220 to 240-volt outlet, the norm for most laundry rooms.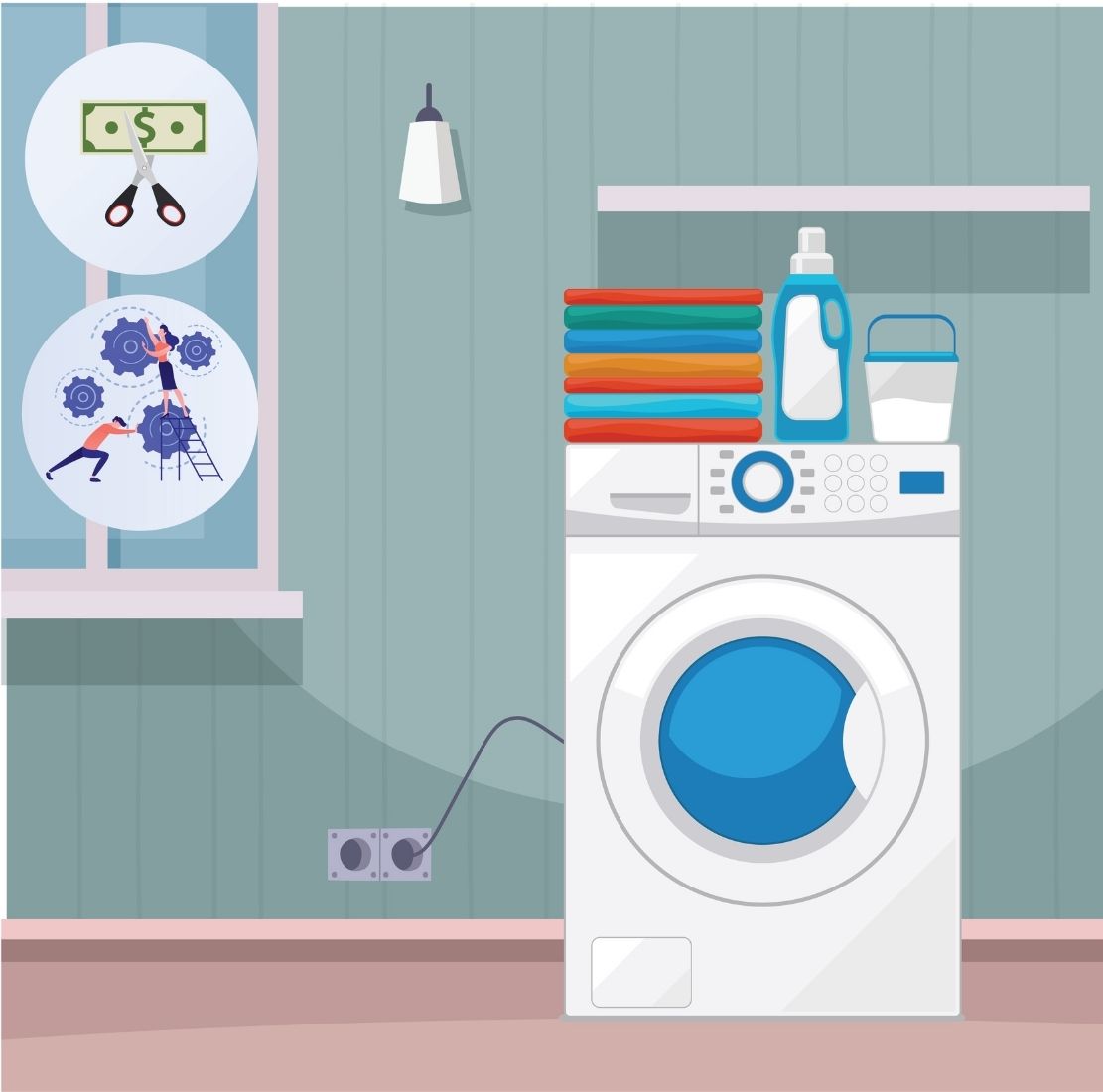 PROS
It is very easy to install. The only thing you'll have to do after placing it in the perfect position in your laundry room is to plug it in.

If you consider the initial cost of purchase, it is cheaper than a gas dryer.
CONS
The cost of operation is high due to its low energy efficiency.
GAS DRYER
This is the opposite of everything the electric dryer might be. Cost-effective, easy to install, dry your clothes faster; there's a lot to love and admire about the dryer type. It is so basic that it can run off the natural gas you use in your kitchen, provided there's a strong and safe connection linking your laundry room to wherever the gas is positioned.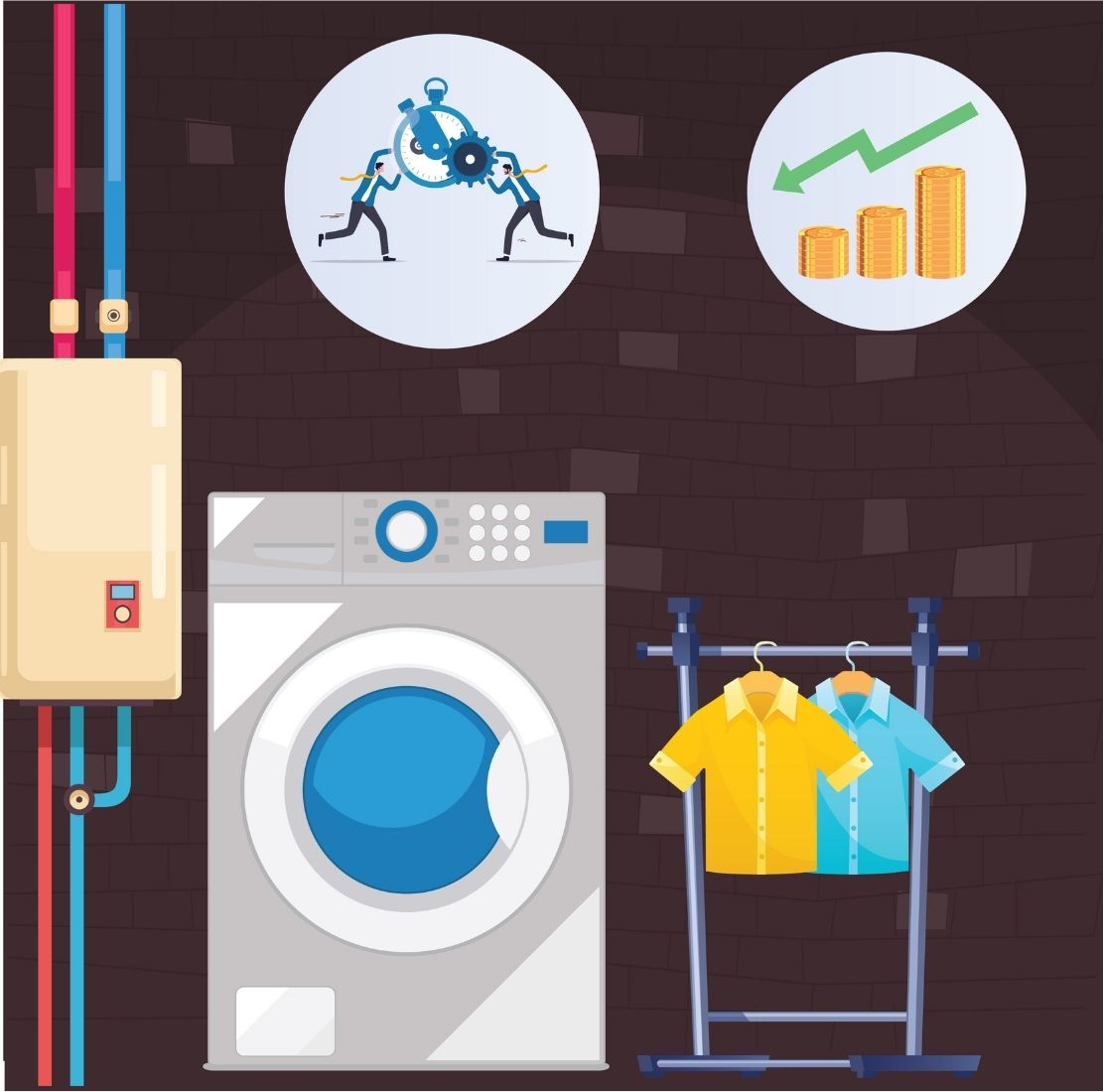 PROS
Affordable to operate in the long run unlike an electric dryer

Fast and efficient operations

Dries up your clothes very fast
CONS
You'll need both the gas line and an exhaust vent (external) for it to operate properly

It costs more initially.
WHAT TO LOOK FOR IN A WASHER AND DRYER
Now that we're done with the types of dryers and washers as well as their pros and cons, let's now move to the things you should look for when purchasing each of them. We'll start with the washer.
WASHERS
If you're looking to replace that old washer, or maybe you're buying for the first time, there are things you need to put into serious consideration before making that purchase and these things include;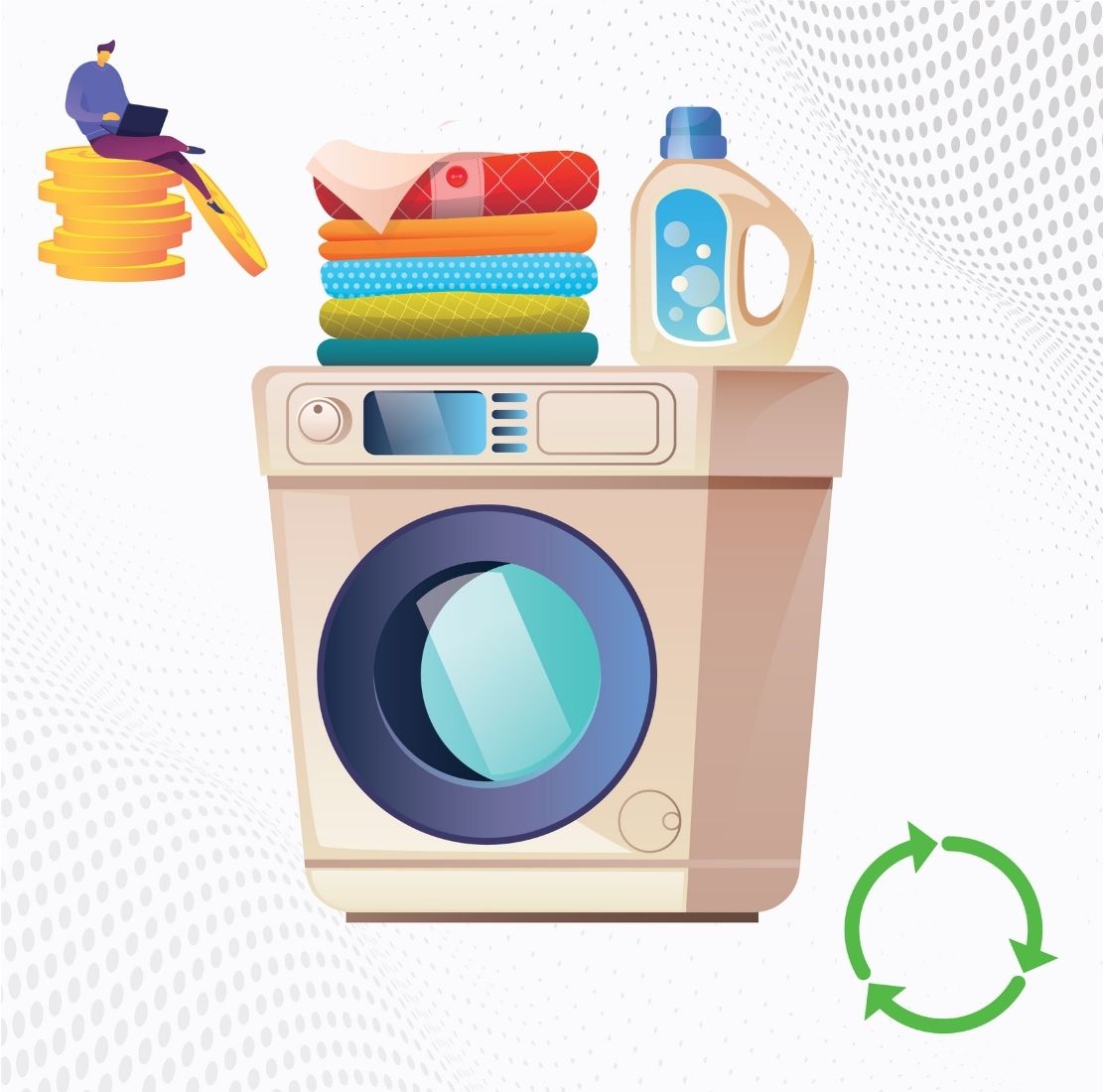 YOUR BUDGET
The first thing you need to consider is your budget. It's very easy to get caught up in the product options you have at your disposal, which is why you need to narrow your needs down to the last detail. Your budget will play a very vital role in this and more often than not, people do not always wish to spend more than they're willing to for so many reasons. You know what you're looking to spend on a washer, it's always nice to buy within it.
A chart that shows the worldwide revenue of both dryers and washers from 2012 to 2025. Source: Statista
WASH CYCLES
Do you have a big home? Do you have a big family and laundry needs to be done more often? Knowing your laundry needs will help you decide on how many wash cycles your washer should have. Have one thing at the back of your mind; the more the wash cycles, the bigger and better your washer. Having a washer with many wash cycles that include the 'wash, rinse and spin', quick load, soak, and many more options is ideal for every home.
SIZE
You know your space better than anyone else so you know the amount of space you're willing to give up for a washer in your home. Some people have a separate room where laundry is done and it is so spacious that any size of washer can fit right in it. Other people don't have that but wherever you happen to fall into, you should always get a washer that will fit right into the dedicated space.
WASHER TYPE
Do you need a top-load or front-load machine? This also comes down to your personal choice and you need to get it right. We have discussed the two types of washers as well as their pros and cons so you can know which one is best for you.
FEATURES
When reading up on different washers or maybe you're just randomly doing a little research before making a purchase, you should note the kind of features you would want in a washer and make sure you pay attention to every detail when you're in the process of making a purchase. Some washers come with cool features like the laundry load sensor that uses technology to determine the right amount of water and detergent needed to wash your clothes perfectly. Also, some are built with an internal water heater which is helpful when cleaning white clothes.
DRYERS
Getting a dryer is the same process as when you're getting any other home appliances and there's something you do not want to do; not paying attention to details. So, what should you look out for when getting a dryer? Let's find out;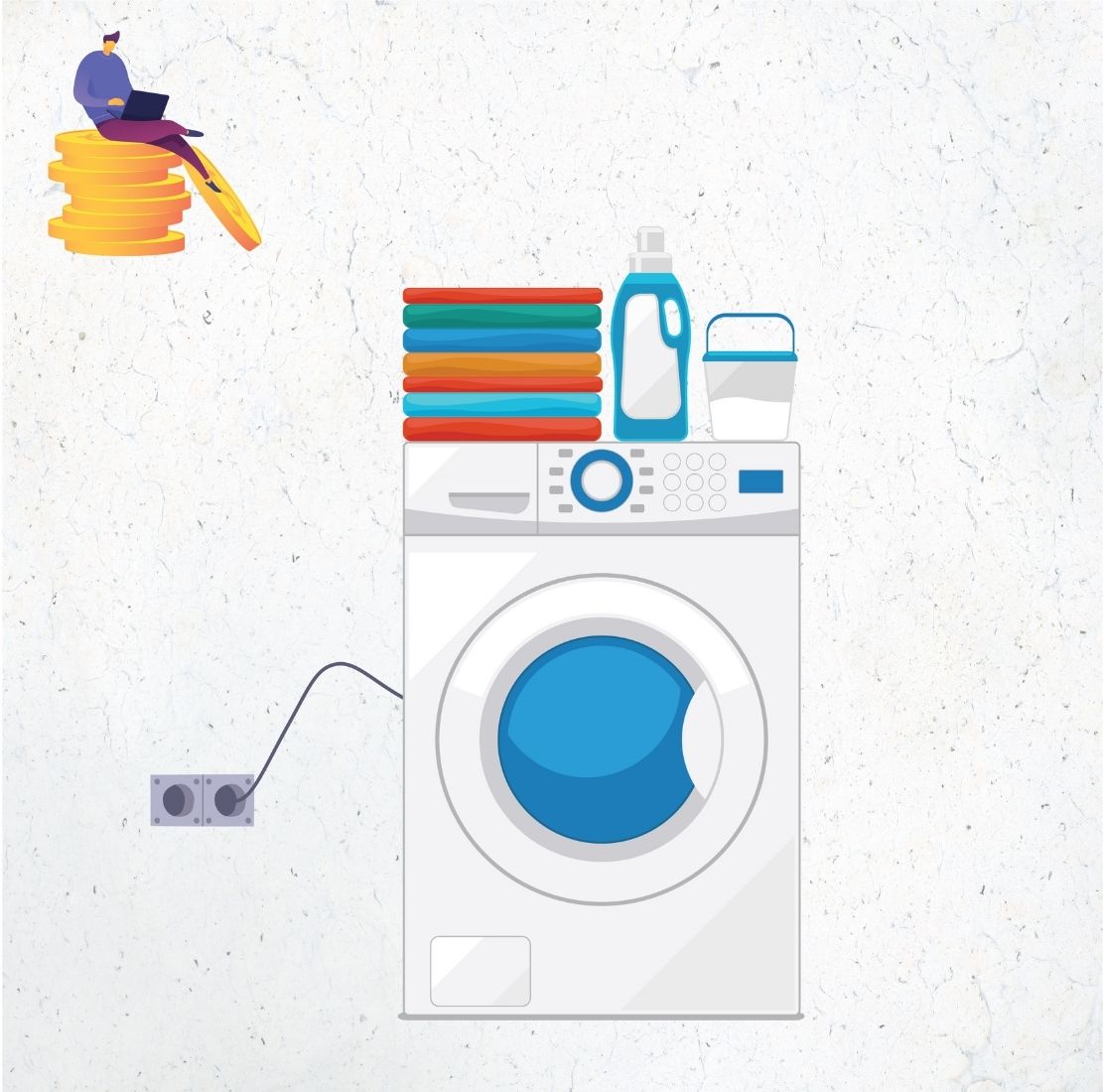 DRYER TYPE
Just like the washer, you also need to know the type of dryer that will best serve you. If you think you can't put up with the running cost of an electric dryer, then opt for a gas dryer. And if you're very comfortable using the electric dryer, you should also try to settle for it. Whatever it is you decide on, just make sure it is what you need.
BUDGET
This is a very important part of every purchase; not just dryers now. Always ensure what you're getting is always within your budget except for some special cases. Sometimes, you'll be forced to raise your budget to get your dream dryer and that's cool; just make sure it's not going to hurt you afterward.
SIZE
Size is a very important factor here and it should be taken very seriously. The size of your space will most likely determine the size of the dryer you should get. So, make your calculations properly before deciding on the size of the dryer you're getting.
FEATURES
Another thing you'll need to seriously consider is if the dryer you have in mind has all the features you want in your machine. Some dryers come with moisture sensor features that stop every operation after the machine must have sensed that your laundry is dry. This way, your laundry is prevented from both shrinking and over-drying, leaving you with the right result which is always great. So, knowing what features you would want in your dryer and doing proper research if the options you've got are packed with this feature will help you make the best decision when buying yourself a dryer.
Frequently Asked Questions
1. How do I choose a washer and dryer?
Some of the things you need to know; as a matter of fact, most of the things you need to know about making the best decision when shopping for washers and dryers have been clearly stated in this article. We hope that you find our tips very helpful.
2. Which brand makes the most reliable washing machines?
People believe only popular brands are capable of making the best products, but that's from the wrong perspective. These popular brands make great products, no doubt. That's the only way they could have survived several decades, some centuries. However, some 'new school' brands also make great washers.
3. What should be the ideal size of a washer for a family of 4?
A washer with a capacity of 6 or 7kg is perfect for a family of 4. It will get the job done without stress.
4. What is the average cost of a washer and dryer?
A washing machine can cost as little as $200 and can also be as high as over $2000. The difference between the two prices is 'quality'. A good washing machine should be priced at around $300. That's not to say other options with lesser price tags are not good. A dryer cost about the same amount of money.
Wrapping Up
In this modern era, having appliances that make the basic chores at home easier is now seen as a necessity, which is why these appliances have become very popular over the past couple of years. Much thanks to technology (the brain behind all these great appliances), smart features have now been added to these machines, meaning that we can now enjoy them even better. The big question, however, is 'How do we know the right ones?' The simplest answer to this question is to pay attention to details. We have listed out some of the things you should make sure you check out when purchasing a washer and dryer.