In a world that's largely dominated by technology, keeping food warm without electricity might seem impossible but not impossible. In this article, we'll be taking you through the guide on how to keep food warm without electricity, citing different examples and proven methods.
We'll also discuss how to keep your food warm in different situations like when you're out of town camping or when you're traveling and many other instances.
Since technology has found its way into our daily lives, we have largely depended on it and who wouldn't? It has made our lives better in a lot of ways, pushing us towards luxury and comfort; two of the many things we have always wanted. More often than not, we have chosen appliances that have made our daily activities easier and better. Keeping our dishes warm is one of the best protections we can give to them. Against bacterial contamination or any other harm nature could bring to them. It is even healthy that foods are kept warm or hot and apart from that, they are tastier when they are consumed warm.
Since people have grown accustomed to using several kitchen appliances including ovens, microwaves, low cooks, and electric ranges to keep their foods warm, getting used to doing that without electricity might be a little bit difficult but not impossible. Think of this scenario. There's a temporary blackout and it's going to be on for a couple of days before it's fixed. You have different dishes that would get spoiled if they're not kept warm and not even your microwave will function without electricity. What do you do in this case?
Or maybe you're out camping, no real source of electricity – just lamps and campfires. How can you keep your dishes warm in a case like this? There are a lot of ways to keep your food warm without electricity and we'll be taking a look at each of those methods.
This is a chart that shows the annual growth of electricity prices in the United States from 2009 to 2021. This shows a significant rise in price in 2021 from the previous year. We bet the different electronics that are used in every home have a huge effect on this. Knowing how to keep your foods warm without electricity is another way to make sure your electricity bills are priced reasonably. Source: Statista
DIFFERENT WAYS TO KEEP YOUR FOOD WARM WITHOUT ELECTRICITY
USING A COOLER
This might be the most surprising method on this list but yeah, it remains one of the most effective traditional methods to keep your food warm. Many would argue that coolers are meant to keep things 'cool' as the name implies but coolers are built with insulators – something that is responsible for keeping heat out of the cooler so what's cold already can remain cold. However, what the cooler insulation does principally, is to stop heat transfer. This means that what is already trapped inside will maintain the same temperature for a longer period. So, if you store hot food in the cooler, the cooler will ensure that there is no loss of heat, which in turn keeps your food warm.
The complicating thing about using a cooler to keep your food warm is that if you don't get it right, you might as well be creating a perfect environment for bacteria that'll end up spoiling the condition of your food.
Let's look at the steps you should take when using a cooler to keep your food warm;
MAKE SURE THE COOLER IS A GOOD ONE
This is the first and most important factor, and it should be taken very seriously. Without a good cooler, you're likely not to get the best result out of the process of keeping your food warm. Getting a good cooler doesn't mean you have to break the bank.
Check out this Coleman 48-Quart Performance Cooler on Amazon
MAKE SURE YOU PREHEAT THE COOLER
If you have a good cooler and you don't preheat, you might still not get the best results out of it. This is because the walls of the cooler are not as heated up as the food at room temperature which might cause them to draw heat out of your food. To avoid this, make sure you preheat the walls of your cooler by filling it up with hot water for about 1 or two hours.
ADD HEATING BRICKS
Adding heating bricks to your cooler is also another way to keep your food warm. Once your food is neatly wrapped up in aluminum foil, just gently place these heating bricks over them and leave for as long as you want to keep your food warm.
USING THE HOT WATER METHOD
This is a basic method and most people are already very familiar with it. There have been times where power has been temporarily lost and people have turned to this hot water method using their gas stoves. The good thing about this method is that it is very effective and all the things you need to make it work are the basic kitchen appliances and they include a large pan, a smaller pot (the size that can fit into the large pan), and of course, your gas stove.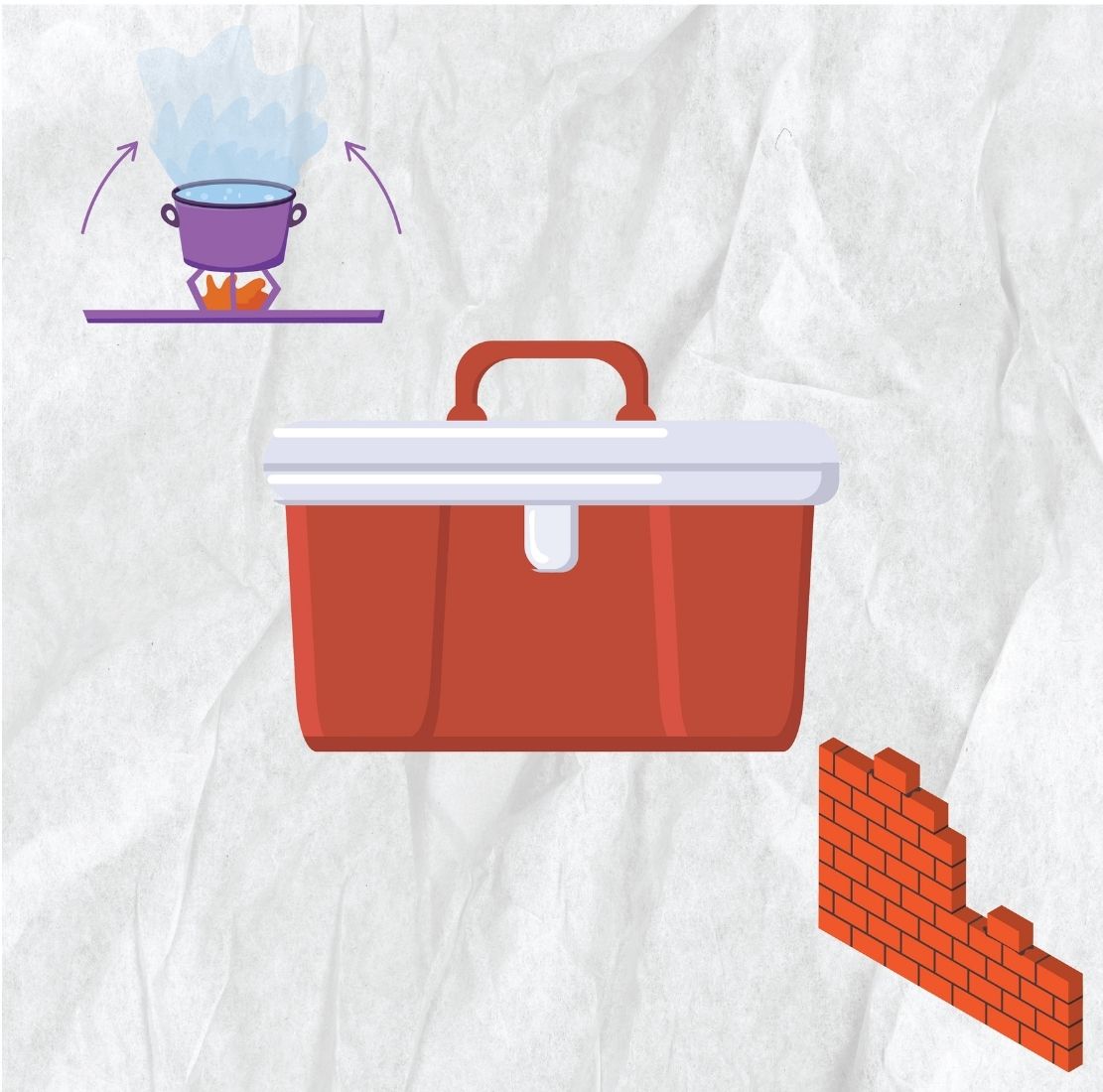 Let's take a look at the different steps you should take when adopting this method to keep your food warm;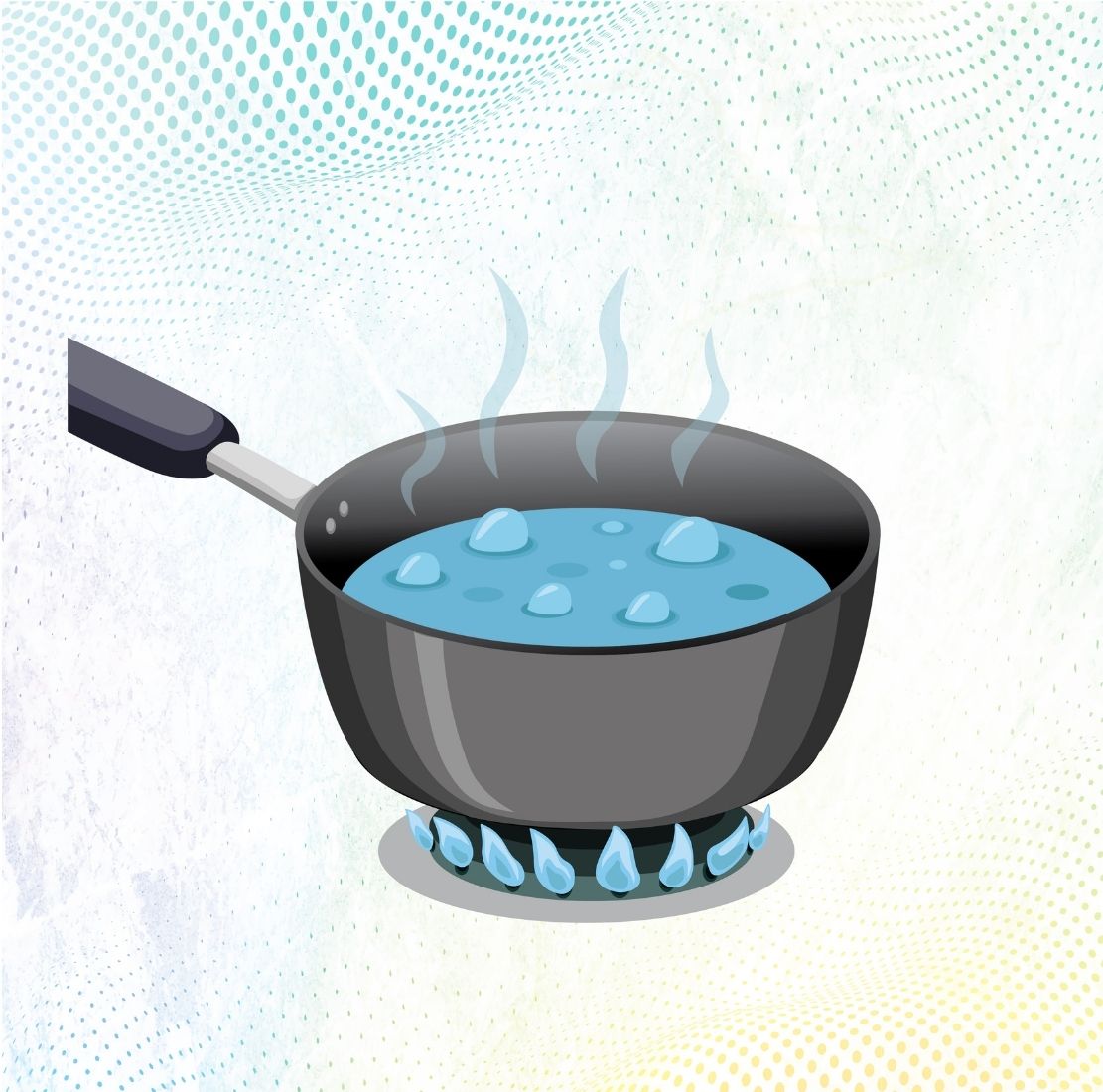 SET YOUR GAS STOVE TO MEDIUM HEAT
The first step you need to take is to set your gas stove to medium heat.
FILL UP THE LARGE PAN WITH WATER AND PLACE IT OVER THE STOVE
After setting your gas stove to operate on medium heat, fill your pan with over but only make sure it's halfway. The reason for filling only halfway is that once the smaller pot is inside the larger pan, there won't be an overflow of water. After you've done this, place your pan on the gas stove for a couple of minutes. Once the water in the pan starts to boil, carefully place the pot containing the food in the middle of the pan.
REDUCE THE HEAT A LITTLE BIT
Once the water is hot enough, reduce the heat and leave the food in the container. You can do this for hours or for as long as you want. Just ensure you keep checking the water level. Depending on the food you're trying to keep warm, also make sure that you're stirring occasionally for the food not to stick to the bottom of the container.
CHAFING FUEL CONTAINERS
Another way to keep your food warm without electricity is to invest in aluminum cater dishes that come with chafing fuel containers. These chafing dishes are made of stainless pans that can also serve as dishing trays. With the help of the chafing fuel containers that burn right beneath them, they are always able to keep your food warm for a long period. This method is mostly used at parties where you'll have to keep the food warm for your party guests. If you're opting for this method, the things that'll be needed in the process include a spoon, a butane lighter, snuffer, chafing fuels, and of course, the chafing dishes.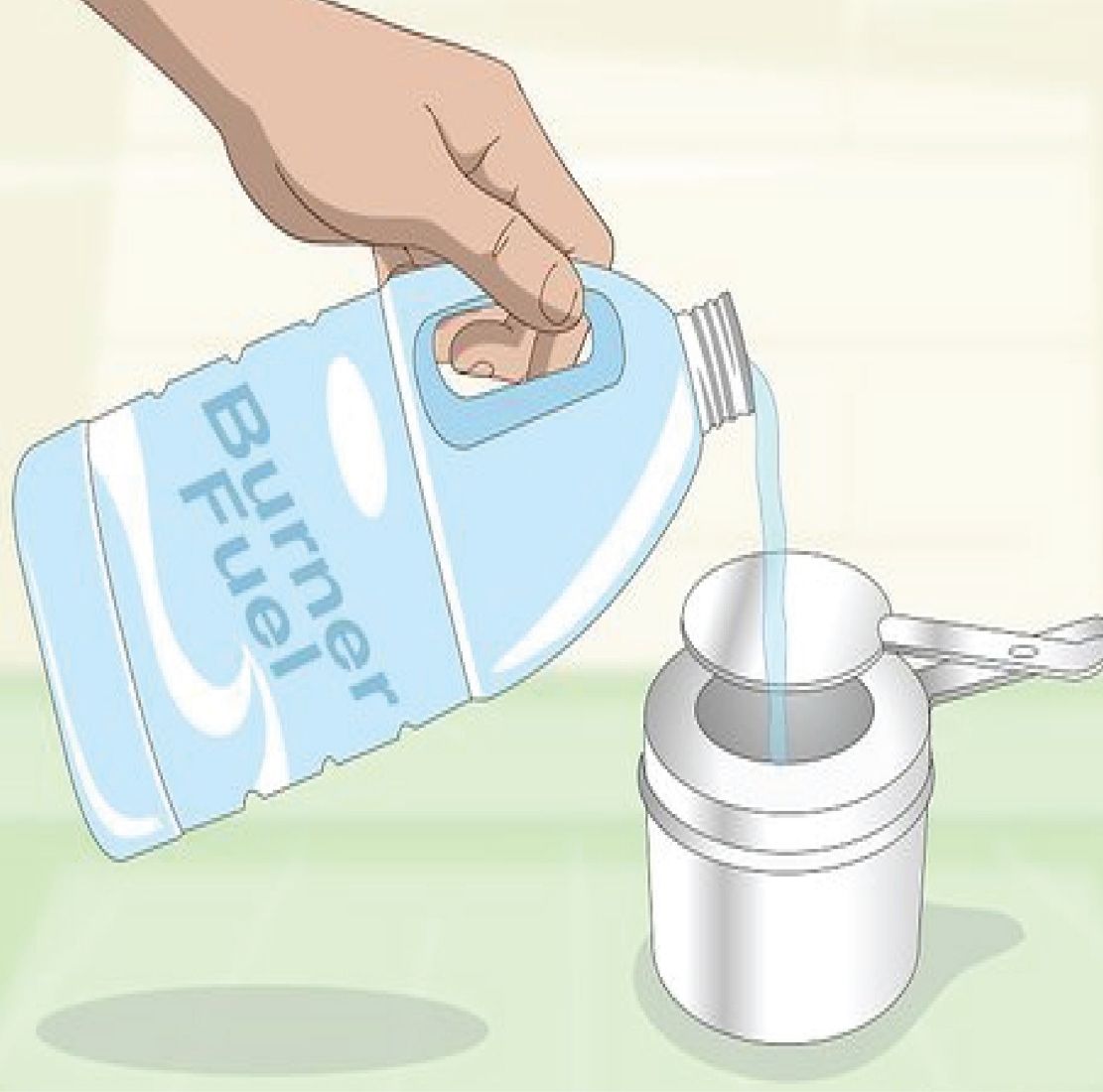 Here's how you can properly get keep your food warm using this method;
PUT ALL THE FOOD YOU NEED TO KEEP WARM IN THE ALUMINUM CHAFING DISHES
Before you do anything at all, make sure you transfer all the food you need to keep warm in the aluminum chafing dishes.
LIGHT UP THE CHAFING FUEL
This is the part where you have to be careful as you'll be dealing with an open flame. Lift the cap of the chafing fuel using a spoon then light it up with a butane lighter. To get the proper result at the right time, always make sure you light up at least 2 hours before the time you genuinely need it to start functioning well.
It is advisable to always put off the flame with a snuffer to avoid accidents. The aluminum dishes will be hot enough to keep the food warm for a long duration. The good thing about this method is that it is very affordable and easy to use. Once you get familiar with the steps required to make it work properly, you won't be having issues with this method.
USING THERMAL COOKER
You might know the thermal cooker as an appliance that is built to slow cook meals without electricity but it does so much more than that, and of them is to help keep your food warm. It is a great appliance to rely on in the absence of electricity and will do the job well for you. So, if you're camping or heading to a place where electricity might be out of sight for a while, a thermal cooker is one of the options you should seriously consider taking with you to keep your food warm. Putting your hot food in a thermal cooker can keep them above 70 degrees Celsius for up to 8 hours. That's great considering the number of hours this thermal cooker can maintain a certain temperature. There are no big steps to how to operate a thermal cooker. As long as your food is well cooked, just put it in the thermal cooker and leave it to do its job. The good thing about a thermal cooker is that it doesn't come with outlandish price tags. Thermal cookers are always fairly priced and considering the great job they'll be doing for you, they're worth every penny spent on them.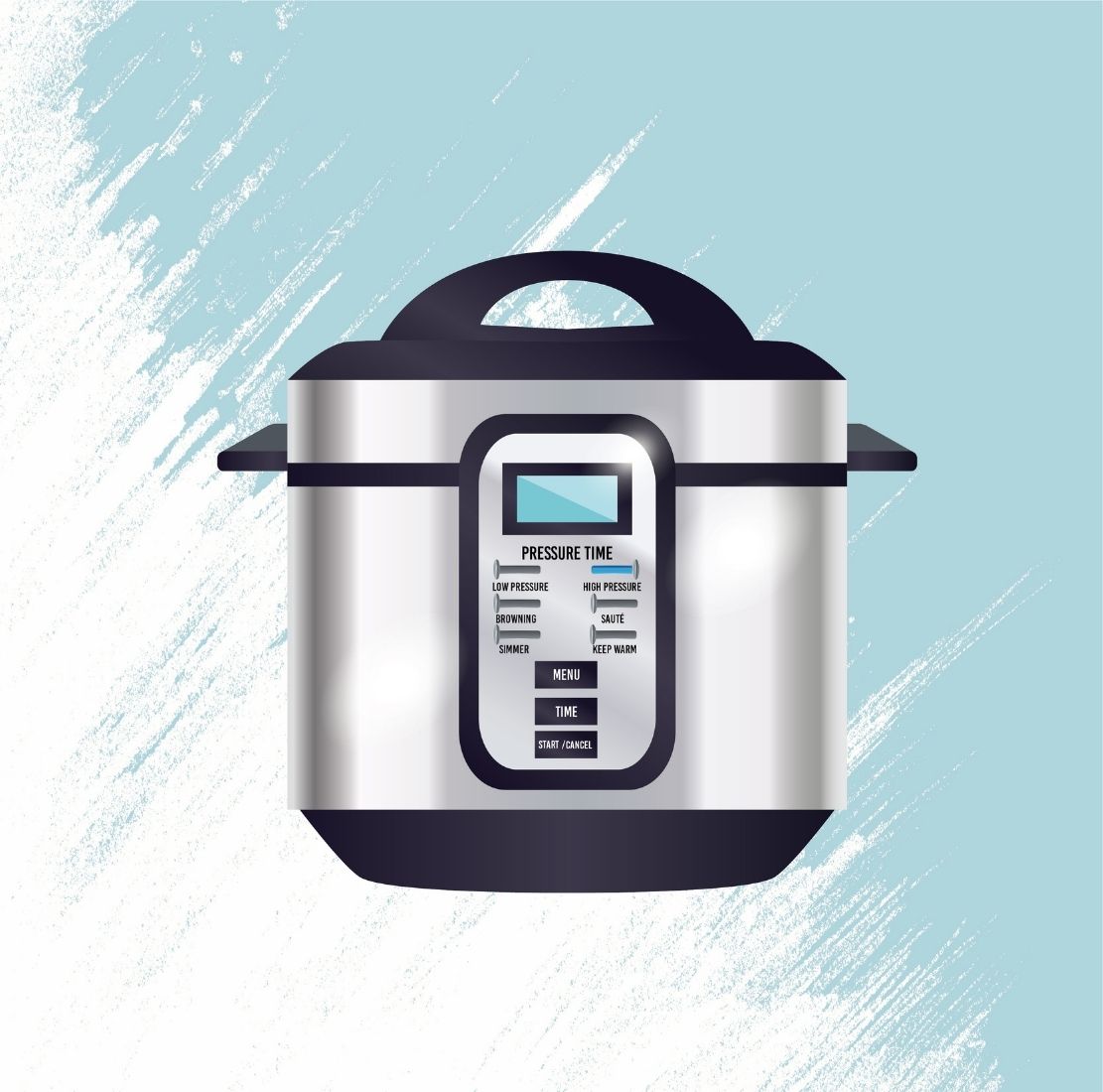 Production of electricity is a big deal in the United States as much as it is everywhere else in the world. This chart shows the retail price of electricity in U.S. cents per kilowatt-hour on average from 2010 to 2019. Source: N. Sonnichsen for Statista.
Frequently Asked Questions
1. How do you keep food warm for hours?
There are different ways to keep food warm for hours even without electricity. We've done well to discuss the three top ways we think you can keep your food warm without electricity and these methods are proven methods. Just ensure you follow the steps as they are stated and always ensure you put safety first when trying out any of these methods.
2. How long can you keep food warm?
Some people believe the ideal time to keep your food warm should not be more than 4 hours. This is not because the food will get spoiled but some believe it will start losing its freshness and some of its nutrients as well. However, all the methods we've discussed in this article are very effective and highly recommended.
Conclusion
Keeping your food warm without electricity is not impossible as you might have found out in this article. Some of these methods are straightforward and since most dishes are best served hot or warm, one must prepare to keep them like that even without electricity. Most people are used to electrical kitchen appliances and microwaves are right on top of that list. But with these methods, we've been able to prove that even electricity cannot stop you from eating healthy dishes. If you find yourself in the middle of a temporary blackout, or you're camping with a small group of people, these methods will surely be helpful.
ESTIMATED TIME DESIGNING AND UPLOADING THIS ARTICLE
ESTIMATED TIME RESEARCHING AND WRITING THIS ARTICLE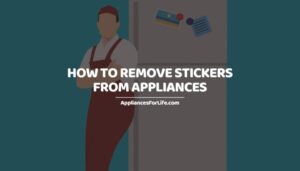 How to Remove Stickers from Appliances
Sometimes, appliances are better off with decorative stickers but not everybody understands that, especially people with young kids at home. In this article, we'll be looking at how to easily remove these stickers from your stainless steel appliances. The new appliances coming through the ranks
Read More »