The juicer vs blender debate is something most people have always wanted answers to, but as much as there are many posts online trying to help get the perfect verdict to the debate, the debate remains one of the most-discussed topics on the internet right now as long as juicing is concerned. A general misconception about juicing is that it is the same as blending, creating confusion amongst shoppers when it's time to make a decision. According to the Blender Republic, the earlier you realize the similarities between the two processes, the better for all parties.
Naturally, blenders are popular because they promote a healthy lifestyle, the inspiration behind their invention in the first place. When people began realizing the importance of blenders, demands soared up into the sky, and sales improved greatly, fetching manufacturers a lot of money at the end of the day. The blender's versatility is what sets it apart from other similar appliances.
When you think about things you can do with a blender in your kitchen, you'll understand why the machine has amassed so much popularity despite being an underrated kitchen appliance. Think about having a machine that can make you smoothies, milkshakes, soups, healthy shakes, crush ice, and puree fruit effortlessly. Having one single machine do these things is what a lot of people consider a blessing, and that's why blenders are so popular on the market right now.
According to AHAM, if you have a kitchen, you're expected to have a blender. A recent study by AHAM shows that over 90% of households own at least one full-size or personal blender. The same study indicates that full-size blenders are used an average of 6.3 times per month while personal blenders are used an average of 8.7 times monthly.
Like we mentioned earlier, one of the most common reasons for the increased popularity of blenders over the past few years is healthy eating. About 33% of people who use blenders give this reason as the main reason for owning a blender. 31% of those who use full-size blenders say they use these blenders for smoothies. Juicers, on the other hand, almost serve the same purpose but what they lack is the versatility of a blender.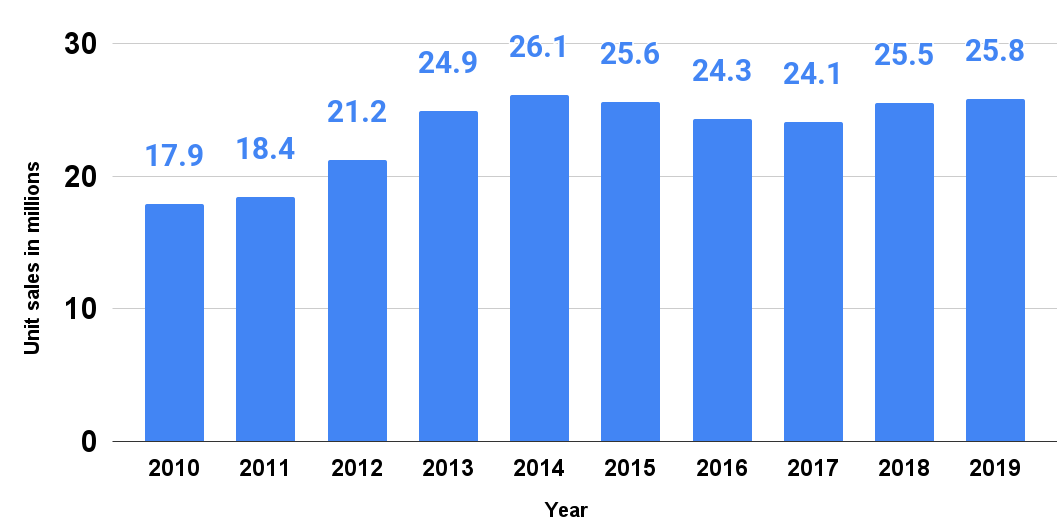 Arne Holst is Statista's research lead for technology and communications, and the chart above was created using the information he provided regarding the unit sales of blenders in the United States from 2010 to 2019. As seen in the chart above, millions of blenders have been sold only in the United States, making the United States appliance market one of its biggest markets in the world.
The progressive movement was achieved from 2010 up until 2014 when 17.9 million, 18.4 million, 21.2 million, 24.9 million, and 26.1 million blenders were sold respectively. In 2015, sales dropped as only 25.6 million blenders were sold, and it would also drop further to 24.3 million in 2016. After dropping further down to 24.1 million in 2017, momentum was picked again in 2018 with 25.5 million before hitting 25.8 million again in 2019.
According to It's A Veg World After All, most Americans are not into vegetables, and the estimates from the Centers For Disease Control and Prevention, only 9% of adults stuck with the recommended intake of 3 cups of vegetables daily. It's A Veg World After All doesn't find the stats surprising and neither do we. However, as unsurprising as it may seem, it's still alarmingly concerning when you consider how important vegetables play in our overall health.
When it comes to processing vegetables and fruits, there are no better appliances for the job than juicers and blenders. There's a special way both machines go about processing fruits and vegetables into great textures. While both machines can be used basically for the same thing, they don't function similarly, and the result at the end of the day is always very different.
Is juicing with a blender ideal? Can you use a blender instead of a juicer? These are some of the questions you need to find answers to before you purchase any of these two machines. If the goal is to decide which of the two appliances is what you need, we're going to discuss both appliances exhaustively so you can have a clear picture of what you want at the end of the article.
What is a juicer?
A juicer is called a juicer because it has just one job and one job only; to extract juice from fruits and vegetables. The exceptional quality of a juicer lies in its ability to extract juice from the aforementioned elements by removing their fibers and pulps. At the end of the day, what you'll get from the process is a concentrated liquid that is rich in important nutrients but low in fiber. It's always thin too.
To get the best nutritional values from the process, you'll have to process a considerable amount of vegetables and fruits. Take for example you're trying to make a glass of juice, you'll need to process a large number of fruits and vegetables to get the best nutritional value because the whole juicing process deprives you of fiber that the juice needs to stay fuller. When you compare the excess amount of ingredients needed to make juice with a juice, you might choose the blender over it.
Check here to read our review of the best juicers you can get on the market at the moment.
Types of juicers
Masticating Juicers
Masticating juicers, or cold press juicers as they are often called, are what you need when you're trying to make nutrition-packed juice available in your house at all times. These juicers usually take a longer period when processing juice because they help you retain the important nutrients by slowly pressing and crushing the ingredients to get the juice out of them. Their combination of spinning and crush is what makes them an ideal juicer type. It also explains why they process fruits at a slower pace than their centrifugal counterparts.
Centrifugal Juicers
If you can't wait to always have your juice ready whenever you're processing it, then centrifugal juicers are what you should consider buying. They earned the name "centrifugal" because they use centrifugal force, thanks to their rotating blades, to separate the juice from the rest of the ingredients (fruits or vegetables). These juicers can take the whole ingredients (fruits and vegetables), including lemons, cucumbers, and carrots. When you're juicing with a centrifugal juicer, the machine presses the ingredients against a strainer with its spinning metal blade after which the juice is drained off into the container.
Advantages of a juicer
Although juicers are not as popular as blenders because they are not as versatile as the latter, they are still considered great when you're discussing the best processing machines for fruits and vegetables. Below are some of the advantages of owning a juicer in your space;
Nutrients are easier to absorb
Juice doesn't usually come with fibers because they would have been discarded during the juicing process. As a result, you'll have a light, thin content at the end of the day, leaving you with nutrients that can be easily absorbed due to the lack of fiber in the juice. A single-serving juicer helps you pack all the nutrients in different vegetables and fruits into a single glass, leaving you with enough valuable nutrients to enjoy.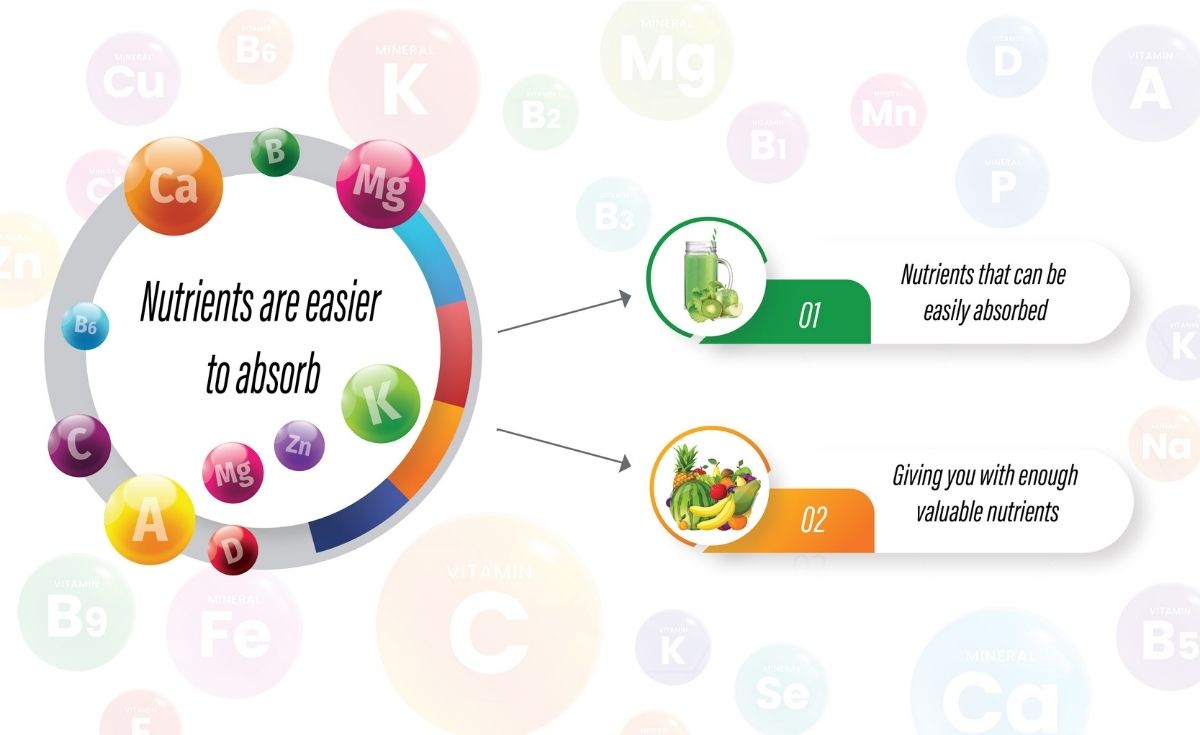 A great option for those who need low-fiber diets
According to Mayo Clinic, high-fiber foods have benefits such as blood sugar levels control, reduced blood pressure, and inflammation, so the fact that juicing with a juicer doesn't leave you with any fiber makes it a con for those who are highly in need of it. However, as important as fibers are, some people need to stay on low-fiber diets to stay healthy, and if you fall in that category, juicing with a juicer will help you achieve your health goals.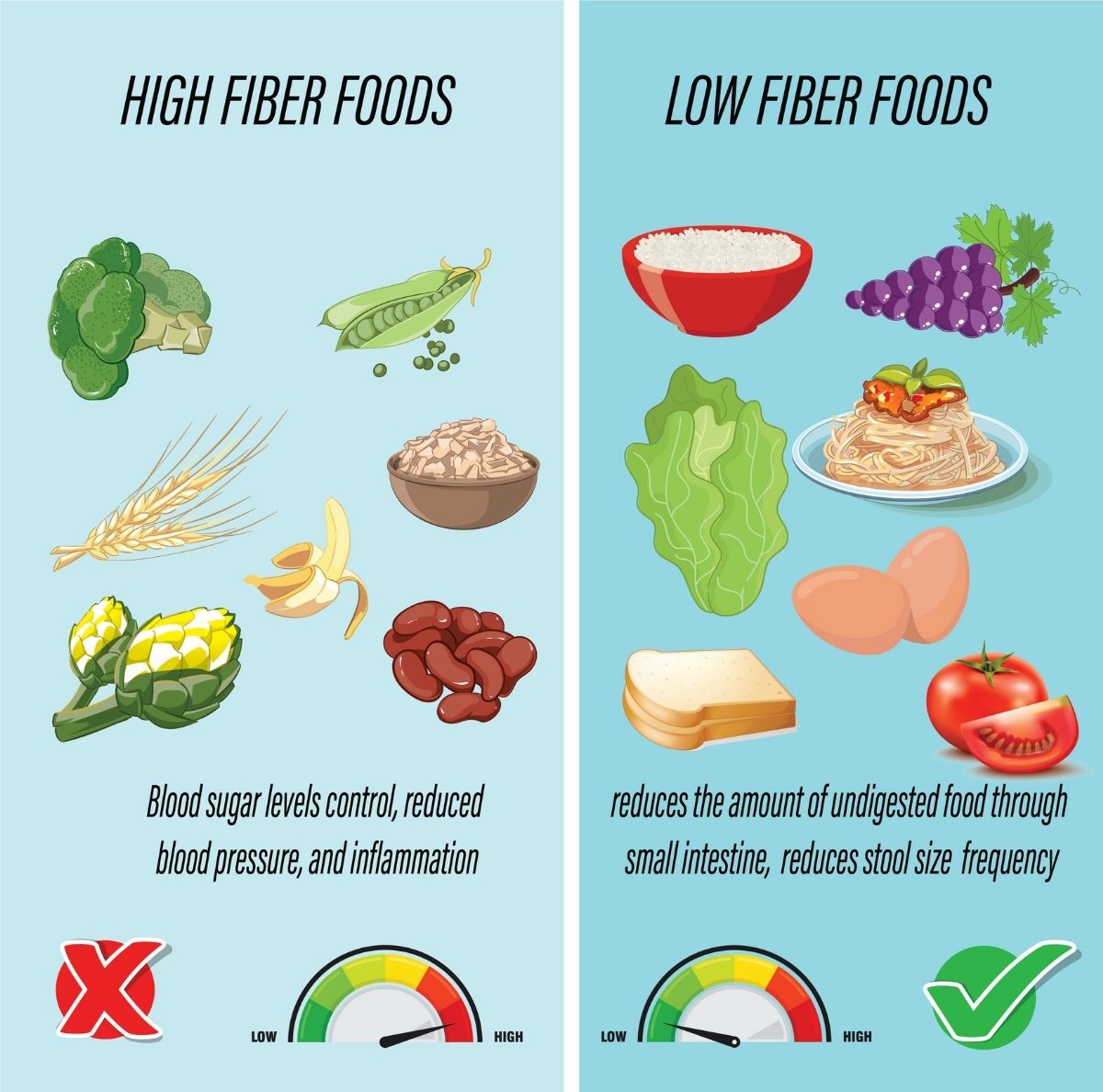 Can comfortably process hard vegetables and fruits
While it's true that there are high-powered blenders that can comfortably crush hard fruits, vegetables, and ice, the best machine to use to process hard vegetables and fruits would be the juicer. Like we said earlier in this article, if you're looking for fast results, the centrifugal juicer offers just that, thanks to its blades that are also powerful enough to cut through hard ingredients.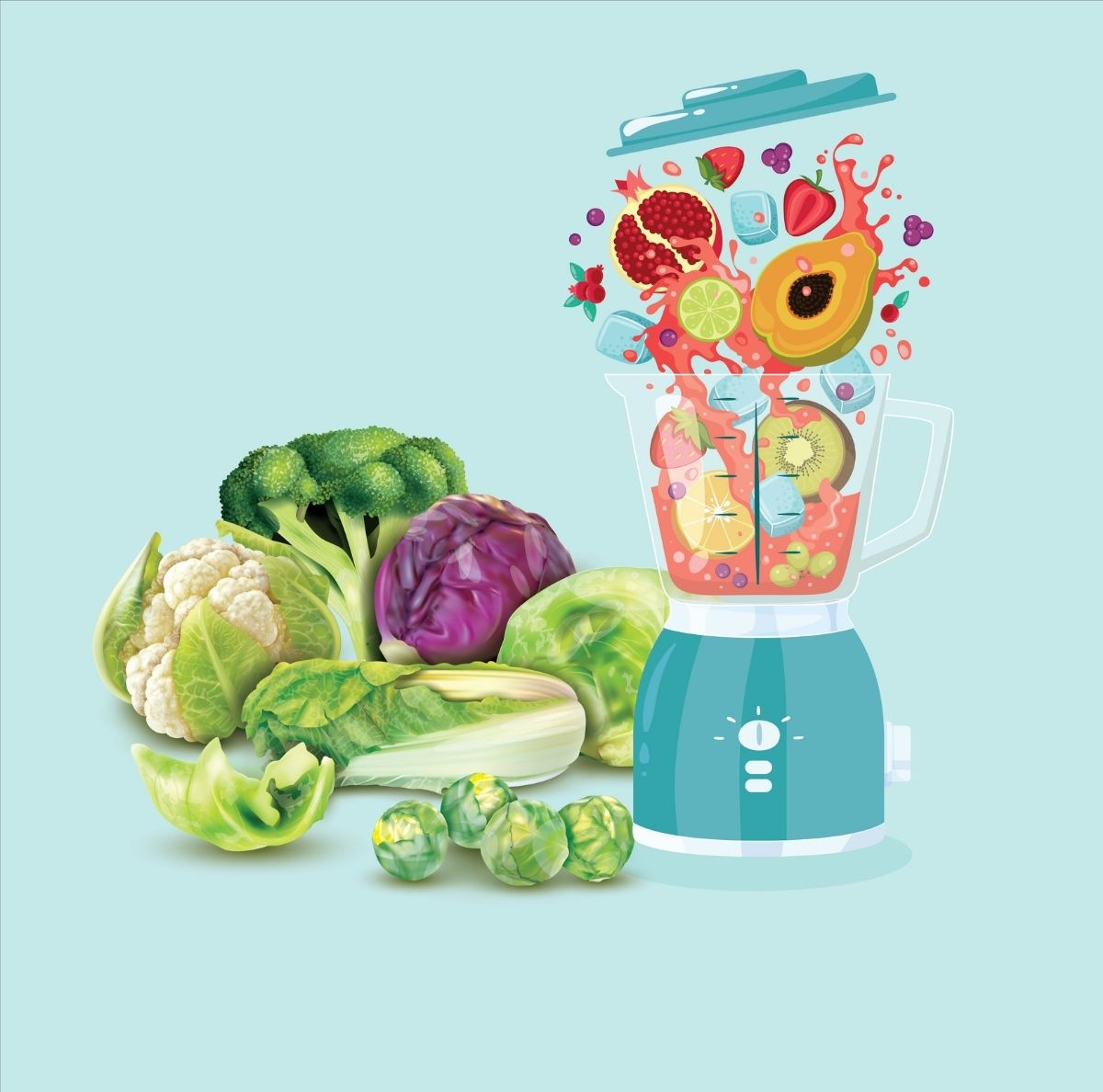 Best Juicers on the Market
| Image | | | | | |
| --- | --- | --- | --- | --- | --- |
| Item | Breville BJE200XL Compact Juice Fountain 700-Watt Juice Extractor | Hurom H-AA Slow Juicer, Matte Black | KitchenAid KSM1JA Masticating Juicer and Sauce Attachment | Omega Compact Slow Speed Nutrition System Juicer | Picberm Centrifugal Juicer with Wide Mouth and Brush |
| Manufacturer | Breville | Hurom | KitchenAid | Omega | Picberm |
| Material | Plastic | Plastic | Plastic | Plastic | Plastic |
| Color | Black | Matte Black | Silver | Silver | Silver |
| Wattage | 700 watts | 150 watts | N/A | 200 watts | 400 watts |
| Standout Feature | Safety Locking Arm | BPA-Free Parts | 3 Pulp Screens | Quiet Motor | Juice and Pulp Separation |
| Weight | 9.68 pounds | 10.6 pounds | 4.8 pounds | 13 pounds | 6.03 pounds |
| Editor's Rating | ✸✸✸✸✸ | ✸✸✸✸✸ | ✸✸✸✸✸ | ✸✸✸✸✸ | ✸✸✸✸✸ |
| | | | | | |
What's a blender?
Everybody's familiar with the concept of a blender including how it works, how important it is in every kitchen, and how popular it is on the market. Whatever ingredients you put in the blender, you're guaranteed a great texture at the end of the day because that's what a blender does. Anybody who loves to turn solid ingredients into a fantastic liquid will always welcome the idea of owning a blender if they don't already have one in the house.
One thing people appreciate the most about the blender despite being an underrated appliance is that it is very versatile. As simple as its operation may seem, you can count on your blender to help you crush ice, make smoothies, puree soup or baby food, make condiments, milkshakes, and many other things. A lot of folks prioritize blenders over juicers because using blenders for fruits and vegetables keeps the fiber intact, aiding the natural digestion process in the process, one of the many benefits of soluble fiber.
Looking for the best blenders for milkshakes? Check this detailed article on the best blenders for milkshakes you can get on the market right now.
Types of blenders
Single-serve blenders
Single-serve blenders have amassed so much popularity over the past few years, thanks to their user-friendliness, efficiency, and incredible ease of use. They usually feature a detachable lidded cup where all your ingredients go before attaching it to the blender base which houses the blender blades. Another thing people love about these blenders is that they're very easy to assemble and disassemble.
Immersion or hand blenders
Immersion blenders are also known as hand blenders. These are typically the ones people use to puree sauces in a pot or bowl. If your goal is to puree soups and sauces with your blender, then you probably should prioritize hand or immersion blenders.
High-powered blenders
High-powered blenders are the pinnacle of blenders because they're a combination of multiple kitchen functions. They're the most versatile blender type, and that's because they can also double as food processors. High-powered blenders are usually packed with powerful blades that can crush ice and carry out other hard tasks such as blending hard vegetables and fruits.
Jug Blenders
Jug blenders are just like regular blenders, only that they are ideal for general kitchen use because they're large enough to accommodate more ingredients. If you're investing in jug blenders, you should be prepared to pay more than you would have to pay for immersion or hand blenders. The premium prices are a result of the sophistication of jug blenders, and that's what makes them ideal.
Advantages of blenders
Blenders are generally famous for how they operate, which explains the popularity of blenders as shown in the chart included in this article. One of the things people love most about blenders is that they work at very high speeds compared to how juicers function. Blender blades can spin at several thousands of rounds per minute, with modern blenders being packed with speeds of about 29,000 rpm to help blender efficiently. Below are some of the advantages of blenders;
They Are Affordable
One great advantage blenders have over juicers is that they're extremely affordable. Some Ninja blenders cost less than $100, and they're always packed with great features. If you're stuck between buying a blender or a juicer but your budget is your most decisive factor, you should opt for a blender.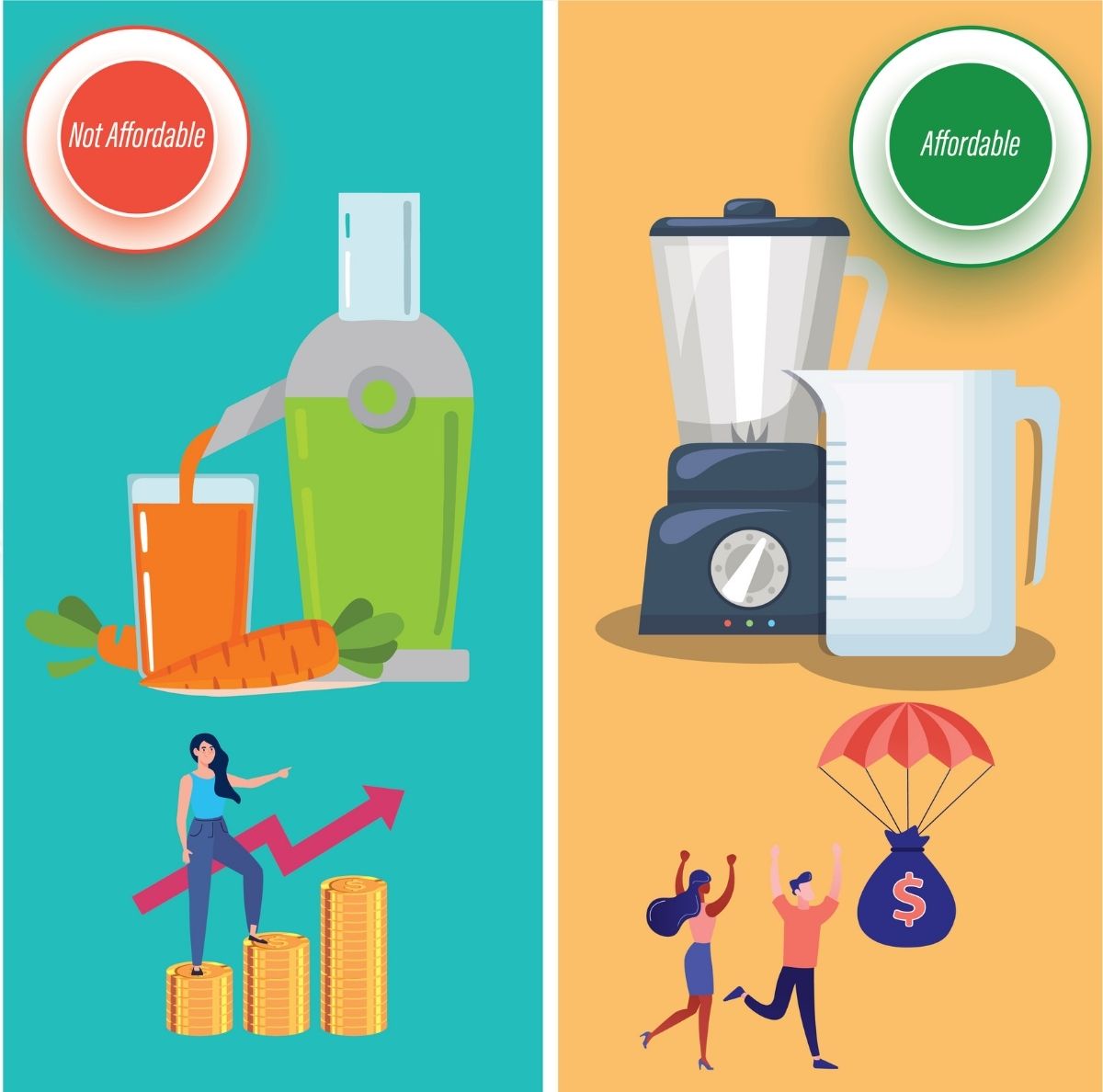 They Are Versatile
Unlike juicers that can only be used to process fruits and vegetables for juice, blenders can be used to make different things. Their versatility is what makes them a special machine, giving them a great edge over juicers. You can use blenders to make several other things like pureeing baby food, crushing ice, making dough, making soup, and many more.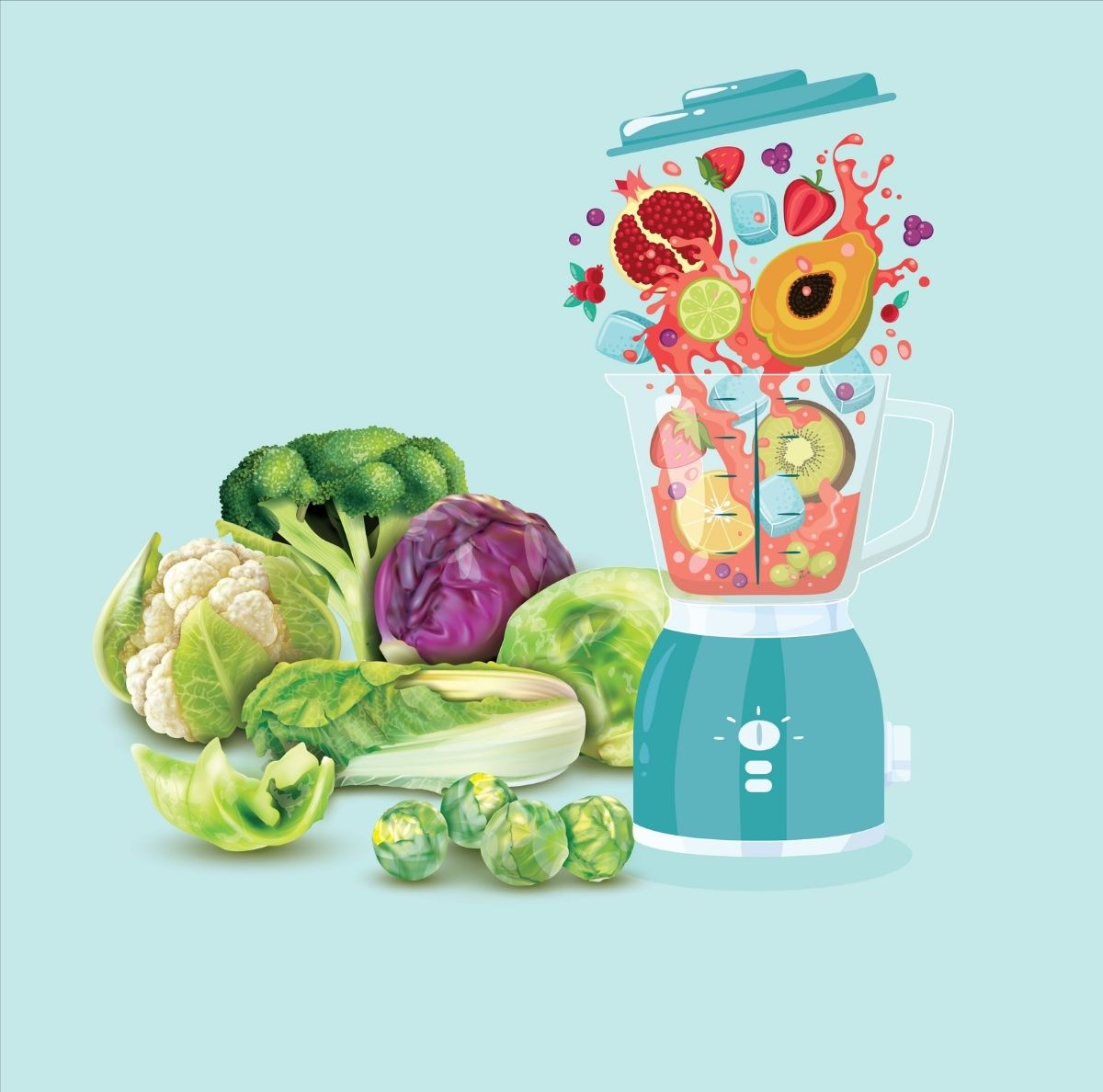 Best Blenders on the Market
| Image | | | | | |
| --- | --- | --- | --- | --- | --- |
| Item | Blendtec Total Blender, FourSide Jar | Oster BLSTTS-CB2-000 Pro Blender with Texture Select Settings | Hamilton Beach 730C Classic DrinkMaster Drink Mixer, Chrome | Oster 6811 6-Cup Glass Jar 12-Speed Blender, Brushed Nickel | Hamilton Beach Personal Single Serve Blender For Shakes (51101AV) |
| Manufacturer | Blendtec | Oster | Hamilton Beach | Oster | Hamilton Beach |
| Color | Black | Brushed Nickel | Chrome | Brushed Nickel | Black |
| Material | Plastic | Stainless Steel | Stainless Steel | Metal | Metal |
| Standout Feature | 1-touch buttons | Texture Select Technology | 28-ounce Mixing Cup | 6-cup Boroclass Glass Jar | One-touch Blending |
| Wattage | 1560 watts | 1200 watts | 70 watts | 700 watts | 175 watts |
| Weight | 7.28 pounds | 11.73 pound | 4.17 pounds | 6.90 pounds | N/A |
| Editor's Rating | ✸✸✸✸✸ | ✸✸✸✸✸ | ✸✸✸✸✸ | ✸✸✸✸✸ | ✸✸✸✸✸ |
| | | | | | |
Which is better: Juicer or Blender?
It's hard to say which of the two food processing machines is better because they function differently, and are not in direct competition with each other. It's all down to individual preferences, which is why we strongly suggest that you identify your needs before choosing which of the two appliances is ideal for you. Before you make a decision, try to consider the pros and cons of each food processing machine before deciding on which one will best serve you.
A lot of people have also often wondered if you can have a blender and juicer in one machine, and while that is technically not possible, some brands have found a way to pack some multi-functional kitchen systems with blenders and juicers as well as other kitchen mixers. As a result, comparing a juice extractor vs blender, or a Breville juicer vs blender has become a norm in our world today.
Frequently Asked Questions
1. Should I get a juicer?
Getting a juicer is great, but you must be sure it's needed in your kitchen before you purchase it.
2. Can you use a food processor as a juicer?
No, you can't use a food processor as a juicer because a food processor doesn't have what it takes to double as a juicer.
3. Can you make juice with Vitamix?
As long as the Vitamix is a juicer, yes, you can.
4. Do you need a juicer to make juice?
Yes, you do.
Types of juicers
The blender vs juicer debate is a discussion that will always be thrown in the air. Since it first emerged as a worthy debate, no one has been able to correctly provide answers to which one is better between a juicer and a blender because they serve different purposes. What we know about both machines is that they're a great way to get nutrients and vitamins out of your veggies and fruits. If you can afford to have both machines in your home, you'll most likely reap the full benefits.
ESTIMATED TIME DESIGNING AND UPLOADING THIS ARTICLE
ESTIMATED TIME RESEARCHING AND WRITING THIS ARTICLE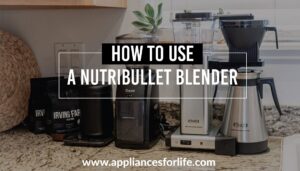 How to Use a Nutribullet Blender
To help people maximize their Nutribullet blenders, we'll be discussing how to use a Nutribullet blender. To help you understand your Nutribullet blender better, we'll also be looking at the things that make up a high-powered blender like the Nutribullet. Many people are not investing
Read More »